The Latest 'Love Island USA' Recoupling Sends Yet Another Day 1 Islander Home (SPOILERS)
Who recoupled on 'Love Island USA' Season 4? Every few days, the islanders get to decide who they want to continue to get to know. Details.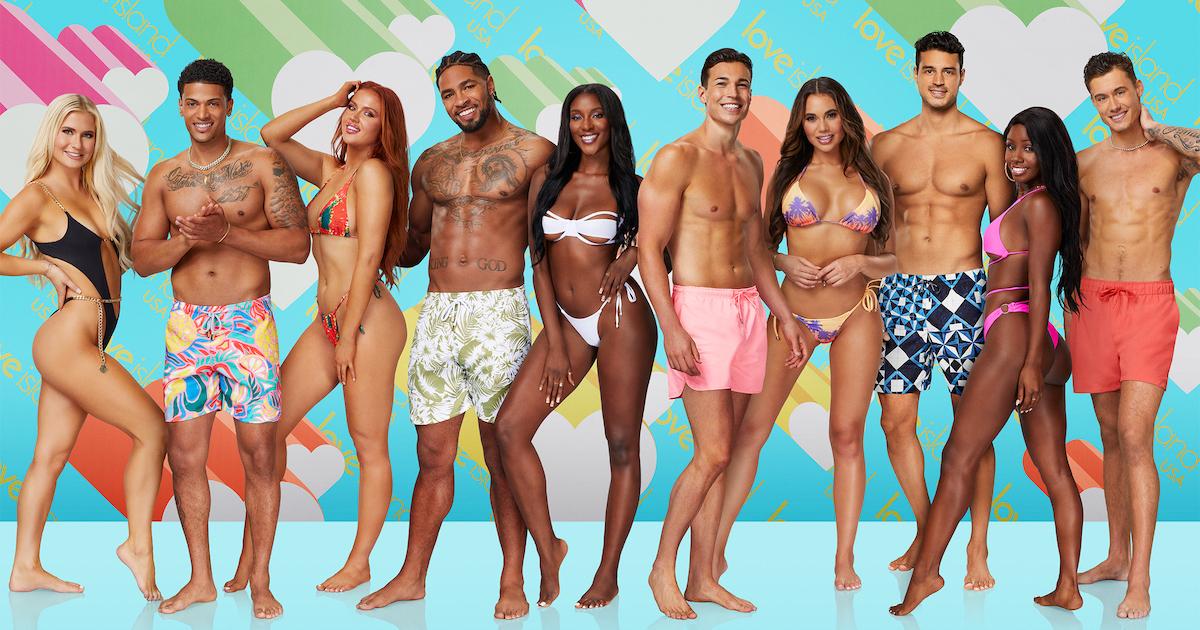 Spoiler Alert: This article contains spoilers for Season 4 of Love Island USA.
Love Island USA returned for a fourth season (which is the first to air on Peacock!) on July 19, and the drama kicked off shortly thereafter among the islanders.
Every few days, a recoupling happens, which is when either the guys or the ladies take control. They get to decide who they want to share a bed with, and who they want to compete with in challenges.
Article continues below advertisement
For the islanders who are developing feelings for more than one person, the recouplings can be very emotionally-heightened. Many past recouplings have led to explosive fights, tear-filled conversations, and heated chats.
Who recoupled on Love Island USA Season 4? Keep scrolling to find out the current couples — and to learn who has been dumped from the island thus far.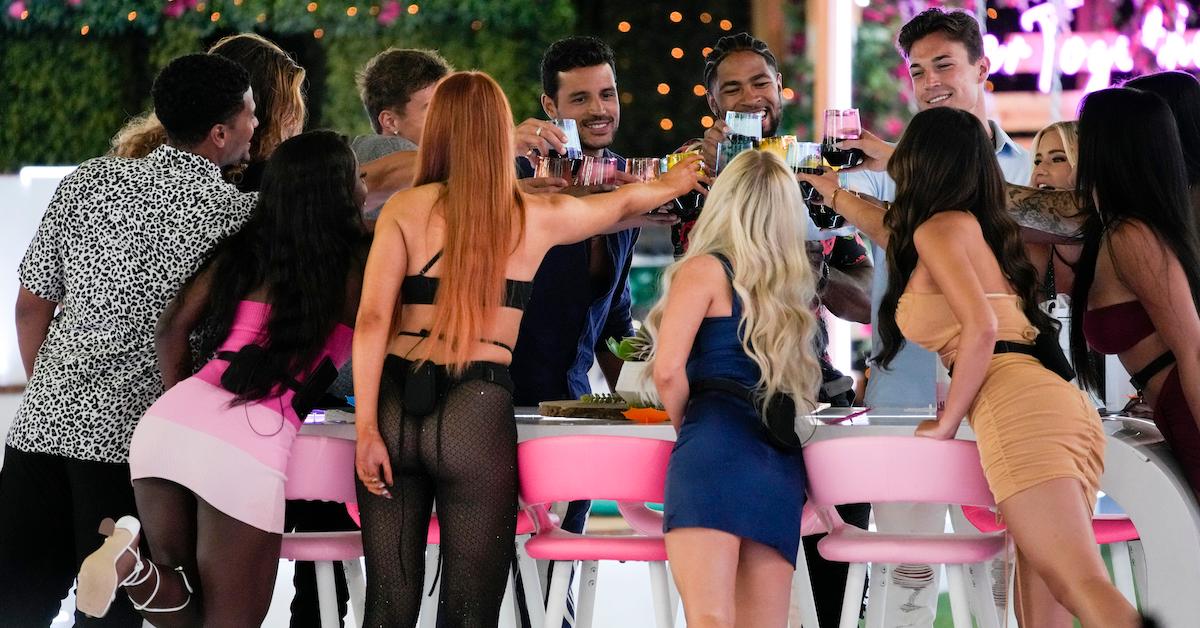 Who recoupled on 'Love Island USA' Season 4?
After the 10 original islanders coupled up on Day 1, the Bombshell contestants began to arrive. The Bombshells are there to stir things up, and to potentially break up the already-existing couples.
The arrival of the Bombshells often means that a recoupling is looming, and that the islanders are at risk to be dumped.
More than a dozen islanders have been eliminated during the recouplings on Season 4 so far. You can find out more about the dumpings here.
The current couples include:
1. Zeta Morrison Timmy Pandolfi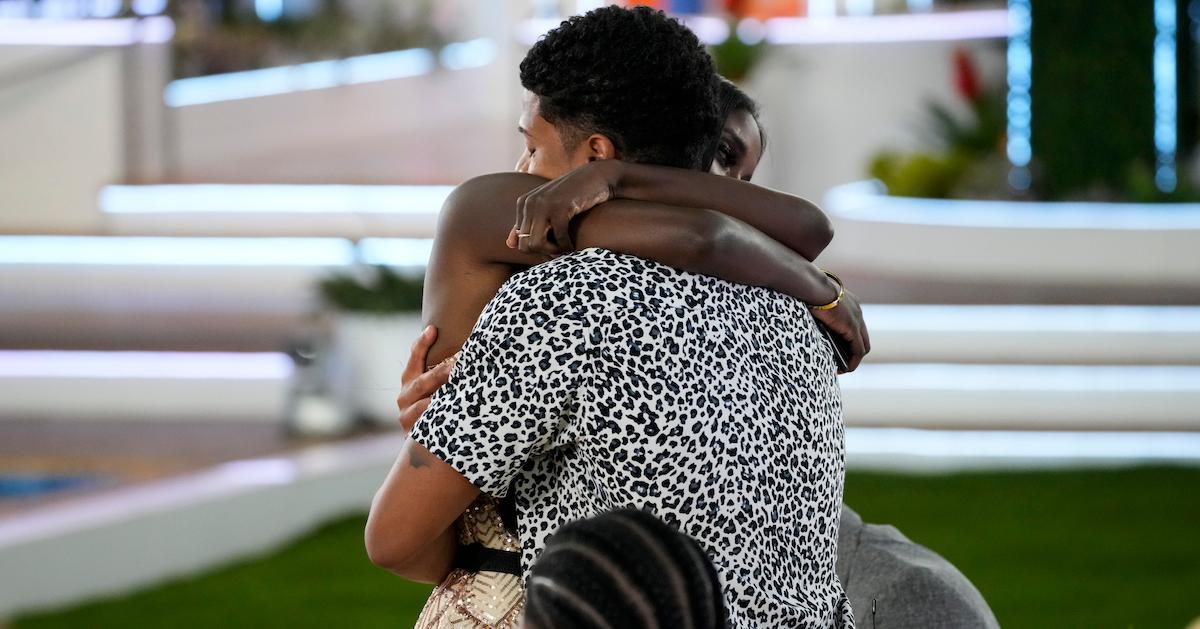 After briefly splitting up to pursue separate connections with Bria Bryant and Jeff Christian Jr., Timmy and Zeta finally reunited during the third official recoupling.
The two have been going strong ever since, and they stayed loyal to one another during the Casa Amor portion of the season. Zeta and Timmy also became an exclusive couple after their first date outside of the villa.
2. Deb Chubb and Jesse Bray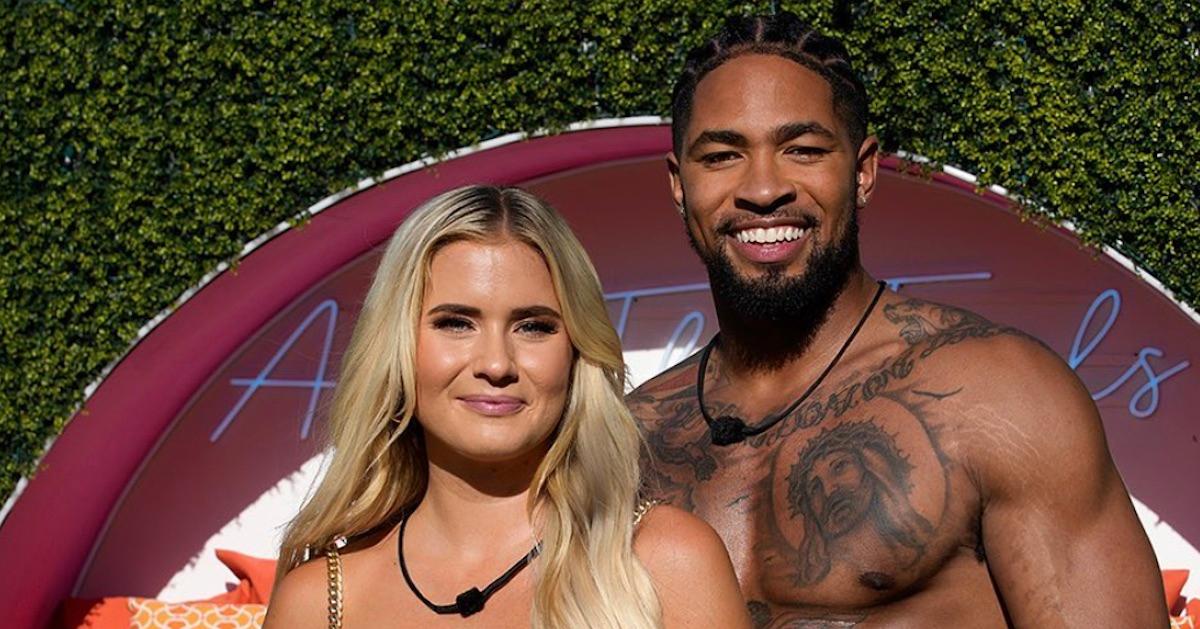 Though Deb and Jesse also initially coupled up together, Day 1 Bombshell Valerie Bragg briefly stole the Houston-based courier. After telling both Deb and Valerie the same things, Jesse had to decide which woman he wanted to continue to get to know.
He wanted to further his connection with Deb, and he picked her during the first official recoupling. Deb returned the favor by picking Jesse during the second one (even after he kissed Sereniti during the previous challenge).
Article continues below advertisement
After Casa Amor ended, Deb brought Kyle Fraser back, and Jesse chose to remain single. Once Kyle left the show, Deb and Jesse continued to explore their connection. They've been together ever since, and they even spent some time together in the infamous Hideaway.
Article continues below advertisement
3. Isaiah Campbell and Sydney Paight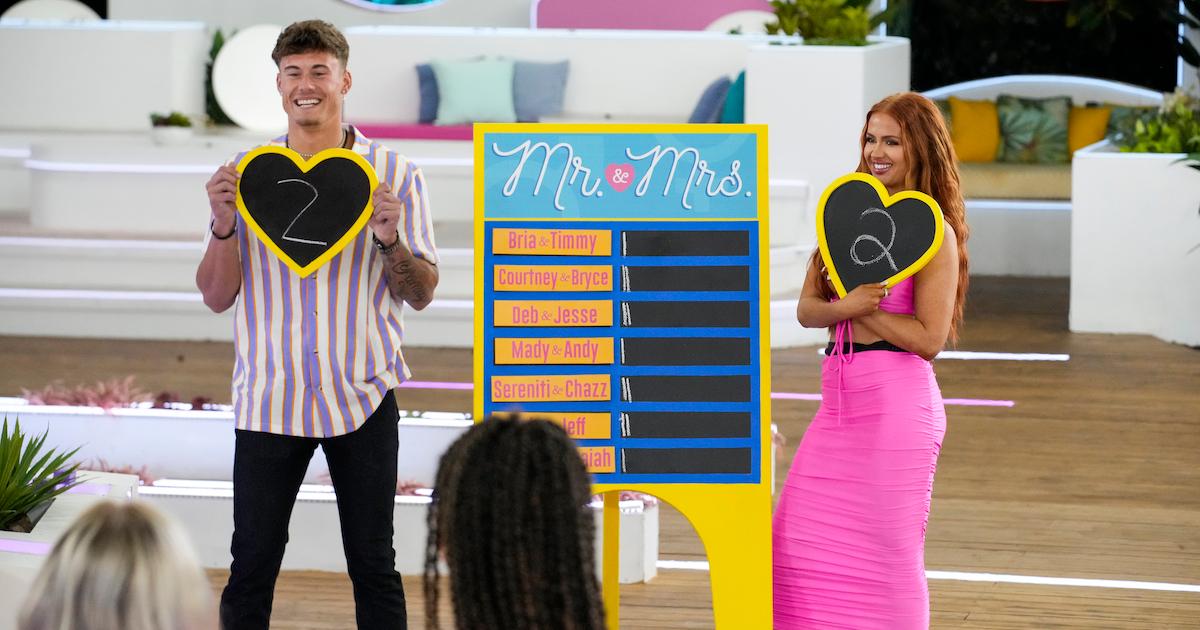 Isaiah and Sydney briefly split up when the latter islander was in a couple with Andy. Though Sydney did originally want to give Andy a shot, she later came to the conclusion that her feelings for Isaiah were too strong.
Casa Amor threatened to split the couple up for good (Sydney stayed loyal, while Isaiah brought back Phoebe Siegel), but the O.G. stars found their way back to one another.
Article continues below advertisement
4. Nadjha Day and Jeff Christian Jr.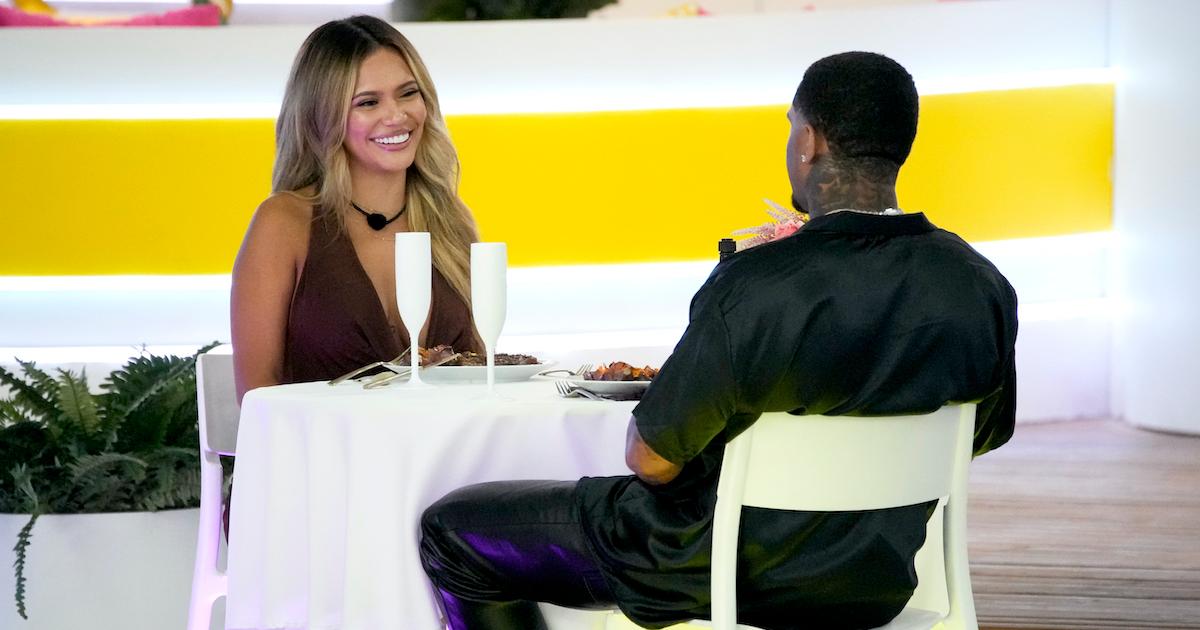 Nadjha was one of three Bombshells to enter the villa on the Aug. 3 episode, and she quickly caught Jeff's eye. Though she also wanted to get to know Isaiah, Nadjha was excited to get to know Jeff as well.
Jeff and Nadjha briefly parted ways when the latter islander brought Nic Birchall back from Casa Amor, but they soon reunited.
Article continues below advertisement
5. Phoebe Siegel and Joel Bierwert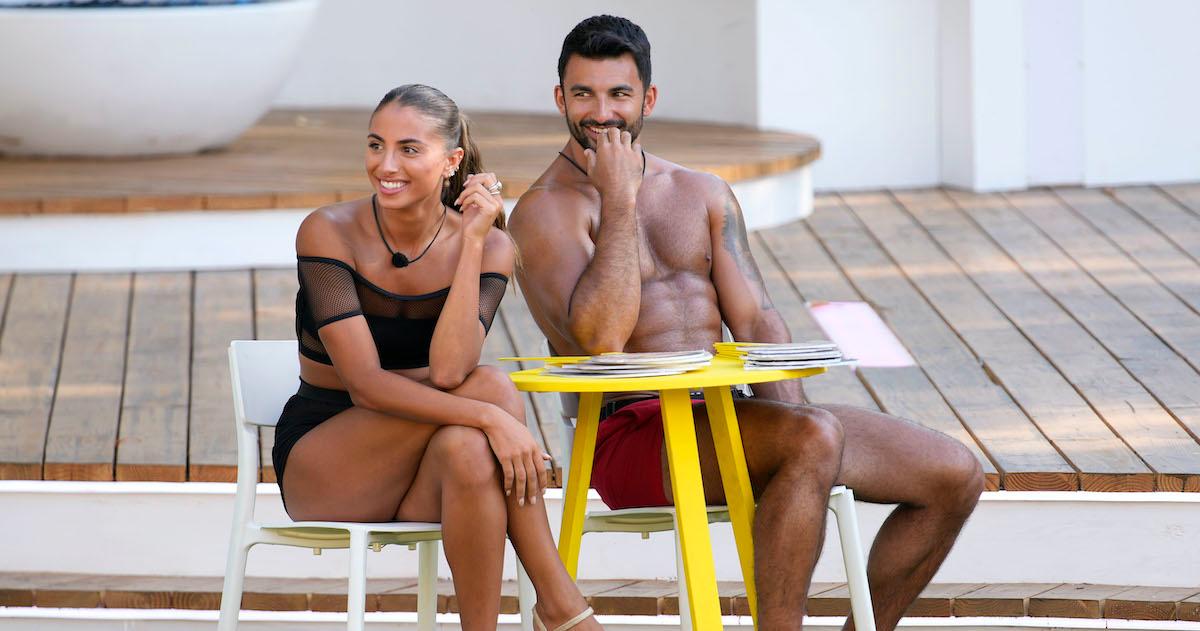 Casa Amor addition Phoebe and post-Casa Bombshell Joel coupled up for the first (and probably last) time on the Aug. 19 episode. After Joel decided to pick Phoebe instead of Courtney Boerner (who was dumped), the Bedford Hills native said that she wasn't romantically interested.
Article continues below advertisement
6. Mackenzie Dipman and Chad Robinson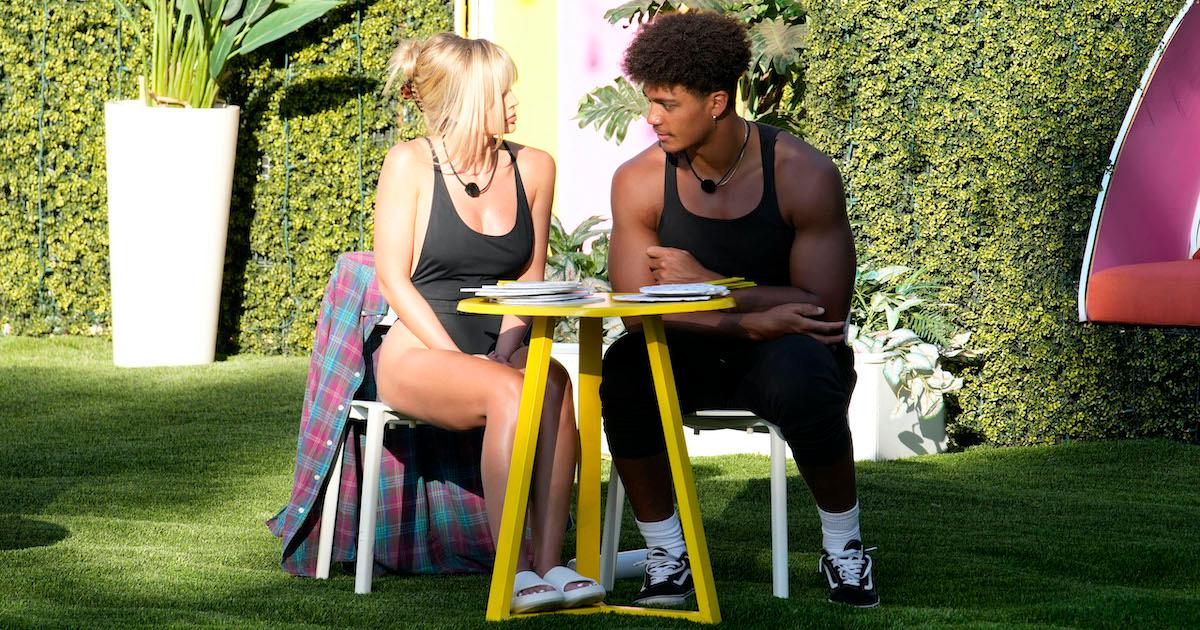 Chad was the final islander to choose during the Aug. 19 recoupling, and only Mackenzie and Courtney were left. Though he had been coupled up with Courtney, Chad thought that Mackenzie deserved more time in the villa.
However, the two friendzoned one another on the Aug. 21 episode. Chad, instead, will pursue his connection with Phoebe, while Mackenzie and Joel could soon be exploring their own connection.
New episodes of Love Island USA Season 4 drop on Peacock at 9 p.m. ET on Tuesday nights through Sunday nights.