'Love Island USA' Star Deb Chubb Usually Goes for Guys Who Have Lots of Red Flags
Deb Chubb is one of the islanders looking for love and a long-term relationship on Season 4 of 'Love Island USA.' Details on her job, and her pre-show life.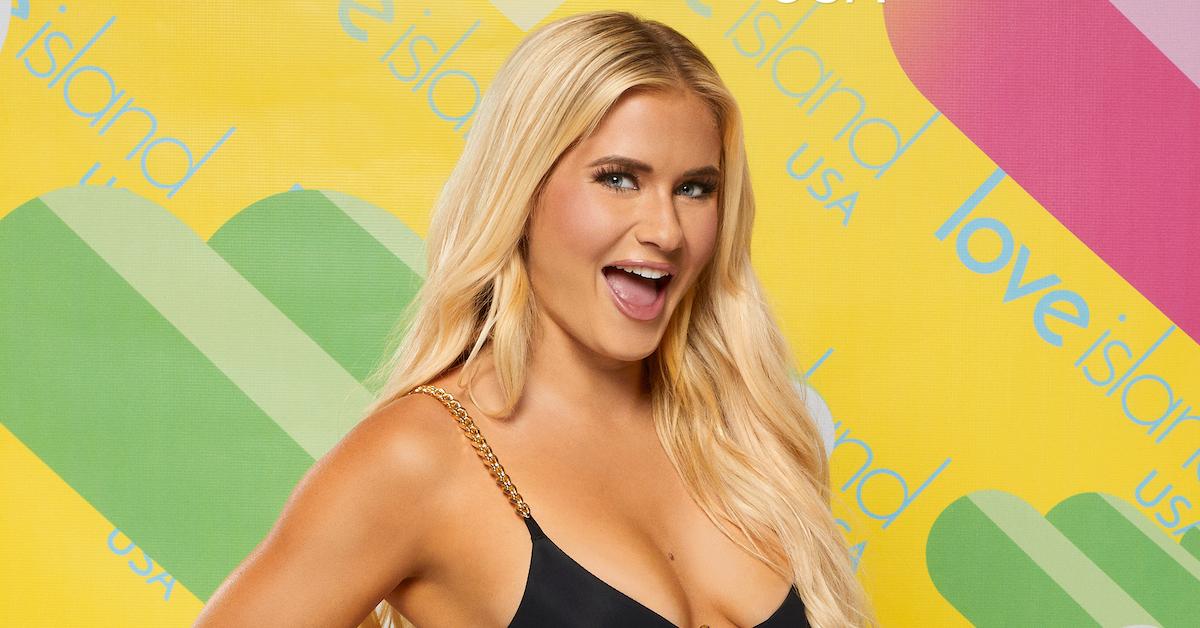 Spoiler Alert: This article contains spoilers for the first three episodes of Love Island USA Season 4.
Love Island USA is back for Season 4 on Peacock — and the dating series has gone through a major rebrand since it was on CBS. In addition to the new set of flirty islanders, Season 4 is filming in a newly-built luxury villa, and, thanks to a spot on Peacock, the scenes can be steamier, and the challenges can be sexier.
Article continues below advertisement
The line-up of the other cast members also looks quite different as well.
Modern Family alum Sarah Hyland is officially charge as the host, and Love Island U.K. staple Iain Stirling in the sound booth doing the narration.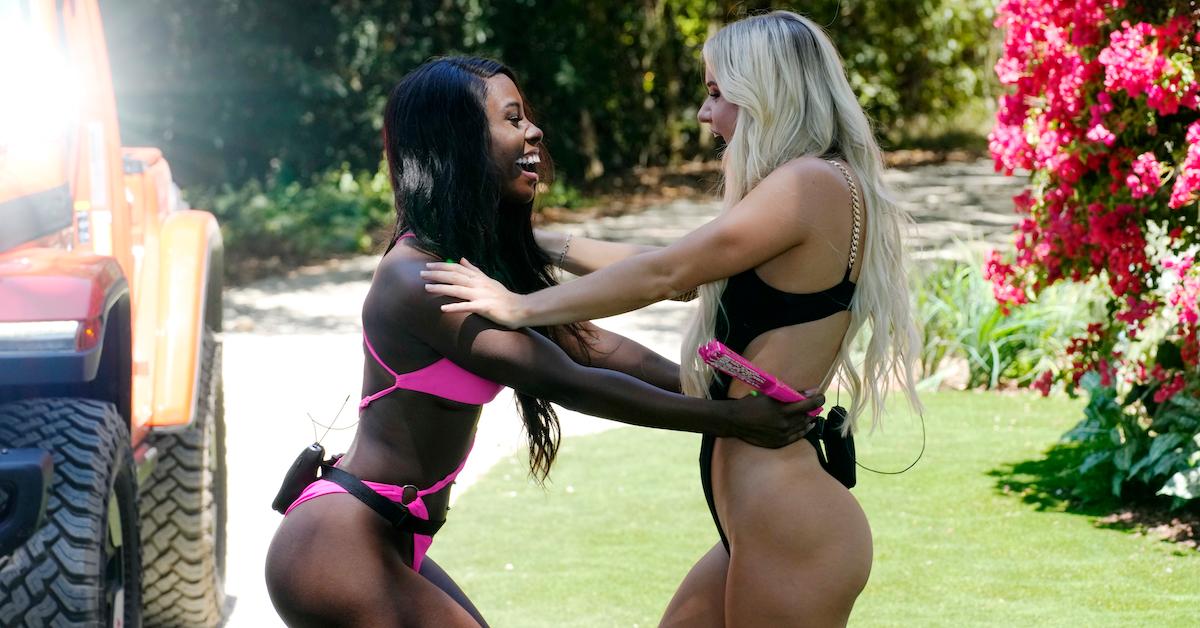 Article continues below advertisement
During the July 19 premiere, viewers met and got to know the 10 O.G. islanders (before two Bombshells showed up). One Season 4 star who stood out was Deborah "Deb" Chubb, who coupled up with Jesse Bray before Bombshell Valerie Bragg "stole" him.
From her one-liners, to her eye-catching (pun intended) sleep mask, to to her "Men ain't s--t" morning mantra with Sereniti Springs, Deb is quickly becoming one of the fan favorites of the season. Who exactly is the Season 4 islander? Keep reading to find out more about her.
Who is Deb Chubb from 'Love Island USA'? Details on her job, her hometown, and her Instagram.
The 26-year-old Season 4 islander is originally from Dallas, Texas. Deb is a 2018 graduate of San Diego State University, which is where she obtained a degree in Communication. She now works as a Personal Assistant, and she's currently living in Redondo Beach, Calif.
In addition to her work as a PA, Deb is also a digital creator. Her Instagram account already has more than 20,000 followers, and she's promoted different brands on her feed in the past.
You can take a look at Deb's Instagram account here.
Article continues below advertisement
Deb is looking for a guy who "appreciates her," and she says that she has an interesting connection to Justin Bieber.
Fans will have to wait to find out if Deb and Jesse will find their way back to one another, or if her head will turn when another Bombshell shows up. In the meantime, viewers may want to know more about what Deb is looking for in a potential partner.
According to her Love Island USA bio, in the past, Deb has gravitated towards guys who exhibit lots of red flags. However, Deb wants to change her ways on the Peacock show, and she's now looking for a man who "appreciates her."
Article continues below advertisement
As Deb joked on the show, she likes guys who give her attention, and her type is someone who is "tall, tan, [and] muscular" (and she's been into mullets lately).
The reality star has been single for about five years, and the last four guys she dated have all gotten married after her.
While her co-star, Valerie Bragg, allegedly has an interesting link to Outer Banks actor, Chase Stokes, Deb also said she had a unique run-in with a celebrity. Per her bio, Deb claimed that Justin Bieber once flirted with her in an elevator.
Though Deb is only 26, she joked that Love Island USA is her "last resort." She said that, if the show didn't work out for her, she'd become a nun.
Will Deb be successful during her summer of love, or will she soon be headed to a convent? You'll have to tune in to find out.
New episodes of Love Island USA come out on Peacock at 9 p.m. on Tuesdays through Sundays.