Actor Andy Kaufman's Feud With Wrestler Jerry Lawler Made Him a WWE Legend
Andy Kaufman famously feuded with wrestler Jerry Lawler, and that's part of the reason he's being inducted in the WWE Hall of Fame.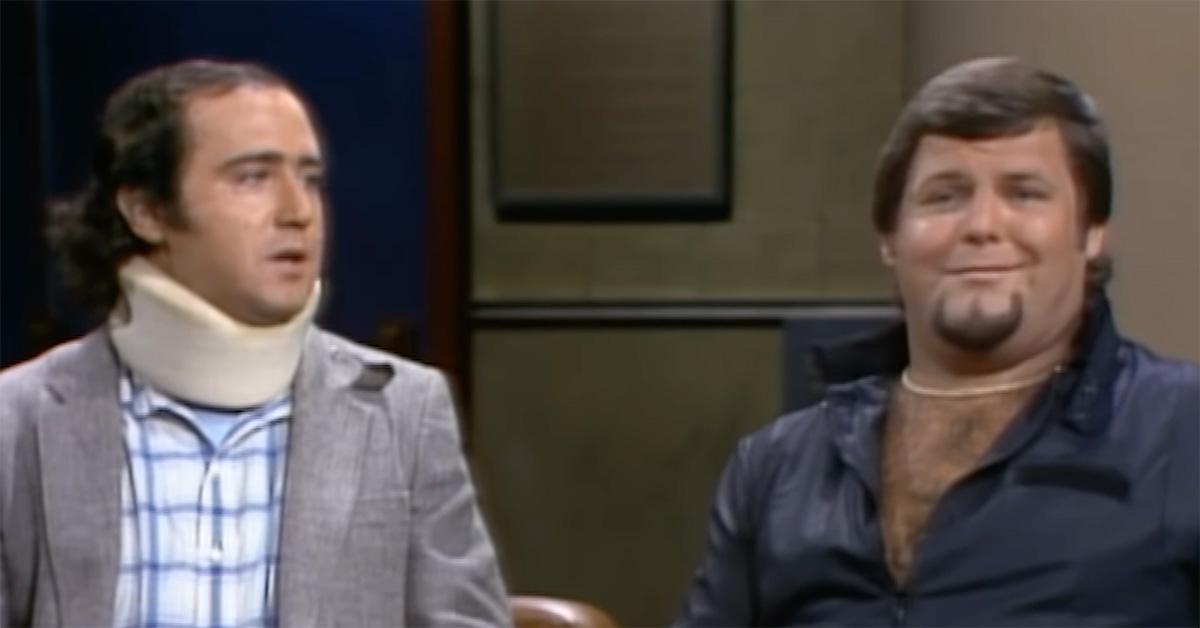 Some modern wrestling fans may have been surprised by the news that comedian and actor Andy Kaufman would be inducted into the WWE Hall of Fame. In spite of his many talents, Andy was not a professional wrestler, which is what may make his inclusion seem so strange.
As it turns out, though, Andy's induction is thanks to his iconic feud with pro wrestler Jerry Lawler.
Article continues below advertisement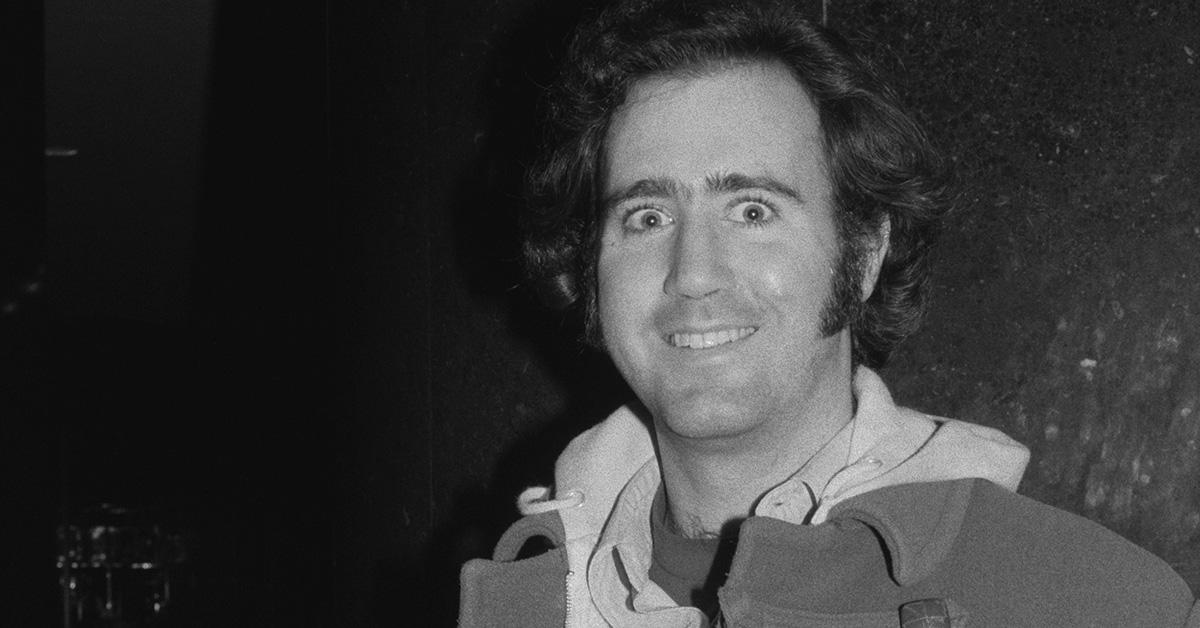 What was the feud between Andy Kaufman and Jerry Lawler?
The feud started after Andy, who was famous for being absurdist comedian, named himself the Inter-Gender Champion of wrestling, and challenged any woman to attempt to pin him. Wrestling women eventually became a part of his show, which is what Jerry apparently had a major problem with. The feud reached its apex in July of 1982 when Andy, already in a neck brace, got slapped by Jerry while they were on David Letterman's talk show together.
Article continues below advertisement
The clip ends with the comedian hurling both profanities and a cup of coffee in Jerry's direction. This incident came after a wrestling match between the two earlier that year in which Jerry performed the piledriver on him, which was why Andy was in the neckbrace to begin with. Although at the time it seemed very possible that the feud was real, it was later revealed that it was just an act and that Jerry and Andy were actually close friends.
Article continues below advertisement
Andy Kaufman is being inducted in the WWE Hall of Fame.
Although he was never a professional wrestler, Andy's feud with Jerry helped to shift the frame around what professional wrestling could be. The fact that the entire feud was staged didn't undercut how real it felt in the moment, and it helped to establish the idea that there could be narratives around the big fights that took place inside the ring.
Andy was widely known as a provocative performance artist, and his feud with Jerry was far from his only claim to fame. Whether he intended to or not, though, he helped redefine the potential of wrestling and showcased how one of the stars of pro wrestling could also be a pretty capable performer outside the ring. The feuding that is so common in the modern WWE was in part created by Jerry and Andy, who were unafraid of making their hatred for one another feel very real.
Article continues below advertisement
In fact, it wasn't revealed until 10 years after Andy's death in 1984 that the world finally found out the feud wasn't real. That commitment to the story, and the willingness to bring it into the real world, was part of what made Andy such a uniquely gifted performer.
In a world where wrestling has become more focused on promotion than it is on these kinds of stories, Andy's feud with Jerry can feel like something of an aberration. In the end, though, Andy's spot in the WWE Hall of Fame makes sense, in part because of the massive legacy his feud left in its wake.