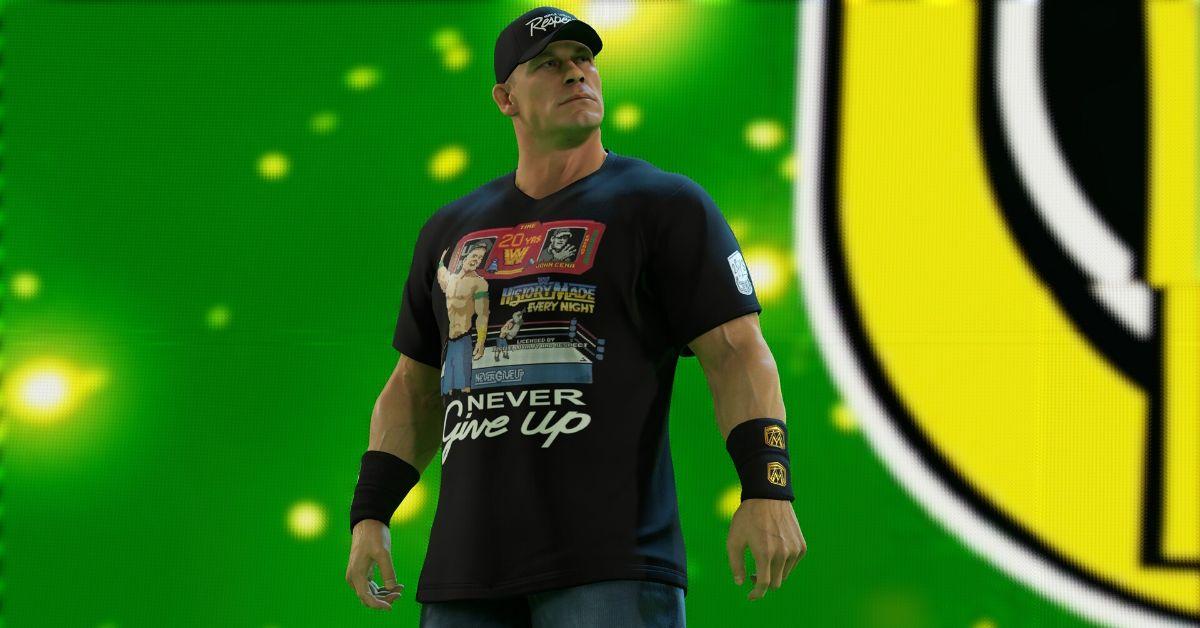 Performing the Corkscrew Leg Drop in 'WWE 2K23' is Tricky – Here's How It Works
While there are plenty of game modes to explore in WWE 2K23, few are as exciting as Showcase. Here, you battle against John Cena during his most iconic matches – but the faceoff between Cena and RVD is a bit more challenging than you'd expect. That's especially true if you're trying to complete all its objectives, one of which tasks you with performing a corkscrew leg drop.
Article continues below advertisement
Trying to figure out how to do a corkscrew leg drop in WWE 2K23 and complete this challenge? Here's everything you need to know to defeat John Cena and perform the devastating move.
Article continues below advertisement
How to perform a corkscrew leg drop in 'WWE 2K23'.
Performing a corkscrew leg drop and completing this objective isn't too difficult once you know what you're trying to do, although the vague objective description makes it more challenging than intended. You'll first need to make sure this is your current objective – if you don't see it displayed on the side of your screen, keep working through your objective list until it shows up. Once the corkscrew leg drop objective is listed, you can go ahead and perform the action. Here's how it works.
This objective requires John Cena to be outside of the ring and leaning on either the North or South Barricade.
To get him there, you'll need to toss him out of the ring.
Once outside, bring him towards the middle of the north or south guardrails that surround the ring.
Article continues below advertisement
If you're having trouble positioning John, you can grapple him (defaults to "B" on Xbox) and hold "LB" to drag them into position. Be sure to get him leaning up against the railing. If he's lying on the ground or standing up stunned, you won't be able to properly perform the action.
Next, you'll need to press the grapple button. This should automatically toss John halfway over the rail and send RVD up to the ring to perform the corkscrew leg drop.
Article continues below advertisement
Once this is done, you'll be able to continue on with your match. Keep in mind that you don't necessarily have to complete this objective, and pinning Cena at almost anytime will result in a victory. But if you want to hit 100% completion of the Showcase mode, you'll have to perform the dreaded corkscrew leg drop.
To make things easier on yourself, consider wearing down Cena before attempting this challenge. Getting him out of the ring and into position while he's near full health is difficult. That means you can spend a few minutes attacking him to lower his health or inflict limb damage to make him easier to maneuver around the ring.