Is 'sMothered' Star Angelica's Big Secret a Pregnancy?
Is Angelica from 'sMothered' pregnant? The TLC star keeps teasing a big secret for fiancé Jason on the series, and some fans suspect a pregnancy.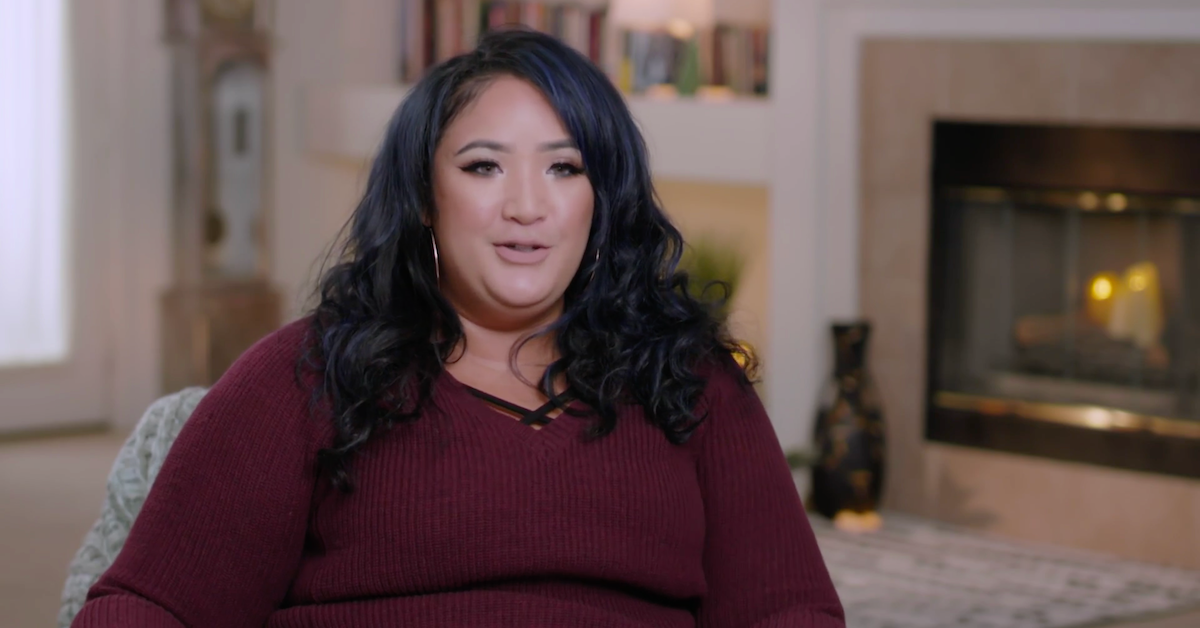 On TLC's sMothered, overly close mother-daughter relationships are the norm, and viewers of Season 2 have been subjected to seeing the parent-child duos bathe at the same time, get plastic surgery operations together, and sleep in one bed.
Angelica and mother Sunhe are one of the six pairs featured on the second season of the reality series, and their tight-knit bond has almost cost them both their respective relationships.
Article continues below advertisement
Sunhe derailed the proposal Angelica received from her longtime beau Jason, and she has made no bones about telling her future son-in-law that he's not good enough for her daughter. The two have also made waves for their inability to be apart from one another, which has Sunhe reconsidering her own long distance relationship to Brett.
During the July 19 episode, Sunhe went to a doctor after finding a lump on her breast, and Angelica teased that she had a big secret to tell Jason.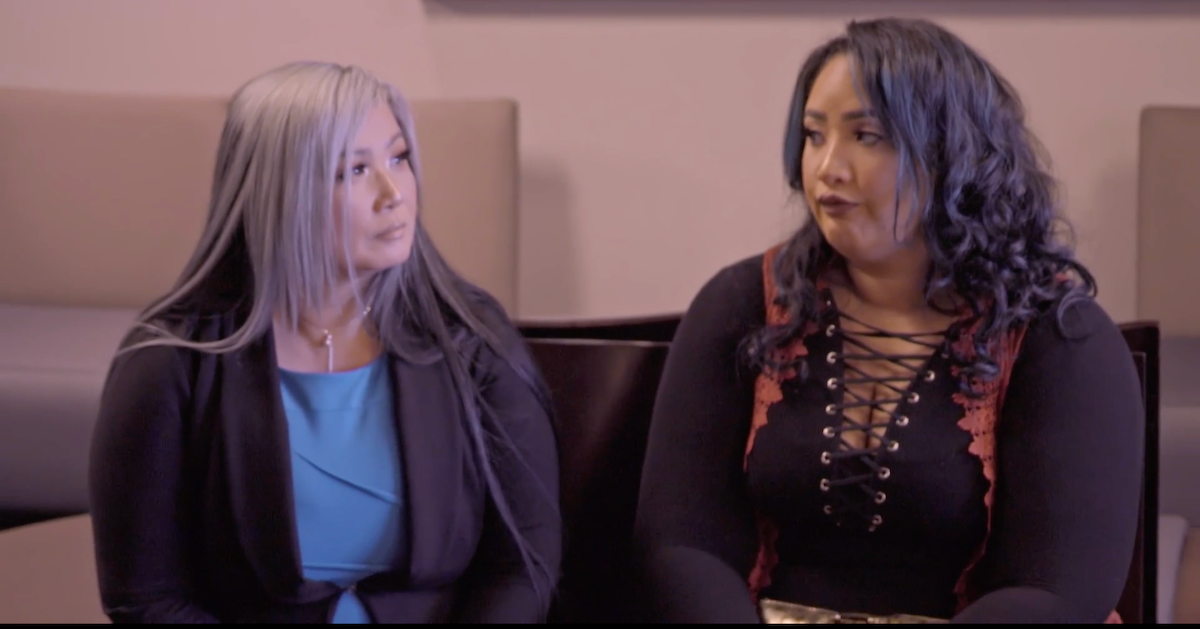 Article continues below advertisement
Is Angelica from 'sMothered' pregnant?
After Sunhe found out that she did not have breast cancer on the July 19 episode, Angelica turned her attention toward the cruise that she and Jason were preparing to go on. In a surprising twist, Sunhe expressed her excitement for the couple to take their vacation together, and she even toasted the two to good health.
But, when a producer asked Angelina about the cruise during her interview confessional, she revealed that she had something important to tell Jason.
Article continues below advertisement
"How are you feeling about the cruise?" one of the producers asked the reality star.
"I'm excited, but I don't know. I don't know," she said. "I'm a little sad because I have a secret, and my mom is the only one that knows what's going on right now. She knows everything. I'm not sure when I'll tell Jason. I don't want to mess up our vacation. Maybe I'll tell him after? This is something that's huge. I don't know how to tell him, when to tell him. I'm just getting really stressed out about it."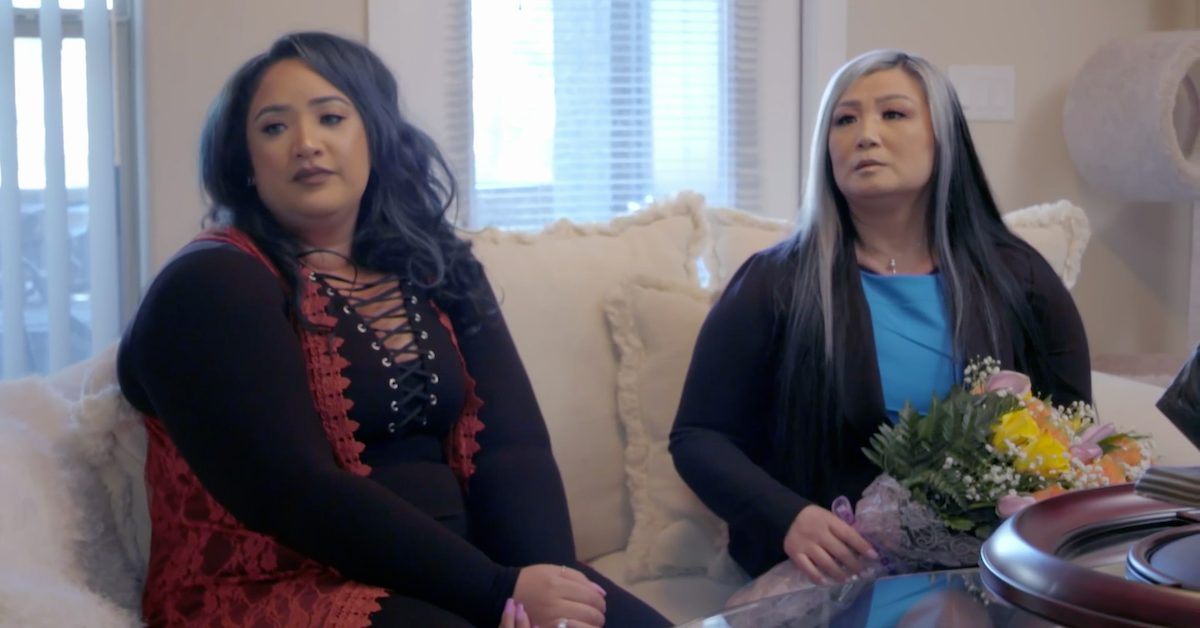 Article continues below advertisement
The episode concluded before Angelina could reveal what her secret was, but fans soon took to social media to discuss what they thought it could be.
"Obvi Angelica must be pregnant ...they are being so dramatic and dragging it out," one fan tweeted.
"I knew they would drag on Angelica's secret for another week. Ugh... do you think she has another bf [boyfriend], or she's preggers or something? Hmm..." another chimed in.
"So what is Angelica's secret? Are you breaking up with him? Are u pregnant? Did you kill someone? Spill it, girl!" a third viewer wrote.
Angelica does have an Instagram account, and she has not posted any photos confirming or denying a pregnancy. Sunhe has also not discussed Angelica's secret on her Instagram feed.
Article continues below advertisement
To celebrate Angelica's 33rd birthday on June 17, Sunhe posted a slideshow of photos and videos of her daughter. In one video, Angelica can be seen enjoying what appeared to be an alcoholic cocktail.
Article continues below advertisement
In another video, Jason's voice can be heard singing "Happy Birthday" to the sMothered star. While it's unclear if Angelica and Jason welcomed a baby together after the show wrapped filming, it does not appear as if she is expecting now. Of course, viewers will learn what her surprise for Jason is on the July 26 episode.
Did Jason and Angelica get married?
In the finale of Season 1 of sMothered, Jason proposed to Angelica, but Sunhe made him rescind because he was still legally married to his estranged wife, Vivianna. When Season 2 debuted, Sunhe was insistent that Jason should get a divorce before popping the question again.
He officially signed his divorce papers in September of 2019, and he later got his ex-girlfriend off of his phone plan.
Article continues below advertisement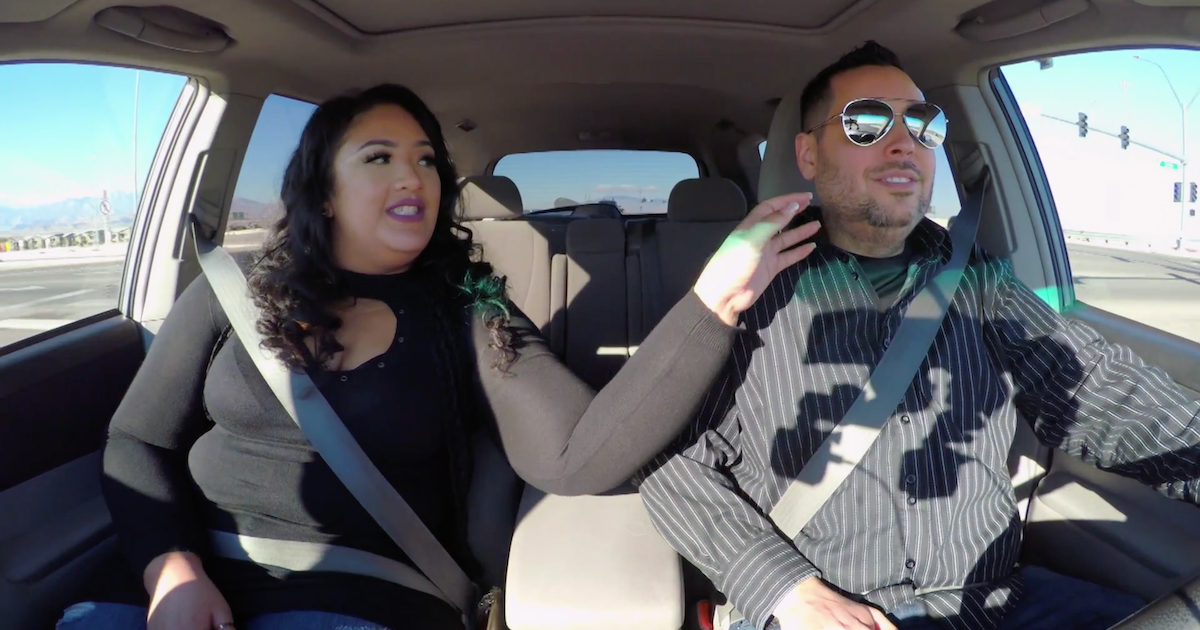 As for whether or not Angelica and Jason walked down the aisle yet, the answer isn't clear.
Per Starcasm, the couple had not gotten a marriage license in Las Vegas as of May of 2020. The two could have gotten a license in a different county, and there's always a chance that they obtained one after. It remains to be seen if Sunhe can get on board with her daughter's potential marriage to Jason.
sMothered airs on Sundays at 10 p.m. ET on TLC.