Will Angelina and Chris Appear Together on Season 5 of 'Jersey Shore: Family Vacation'?
On Season 5, Episode 1 of 'Jersey Shore: Family Vacation' Angelina thinks about divorcing Chris. Will they appear together on the show's new season?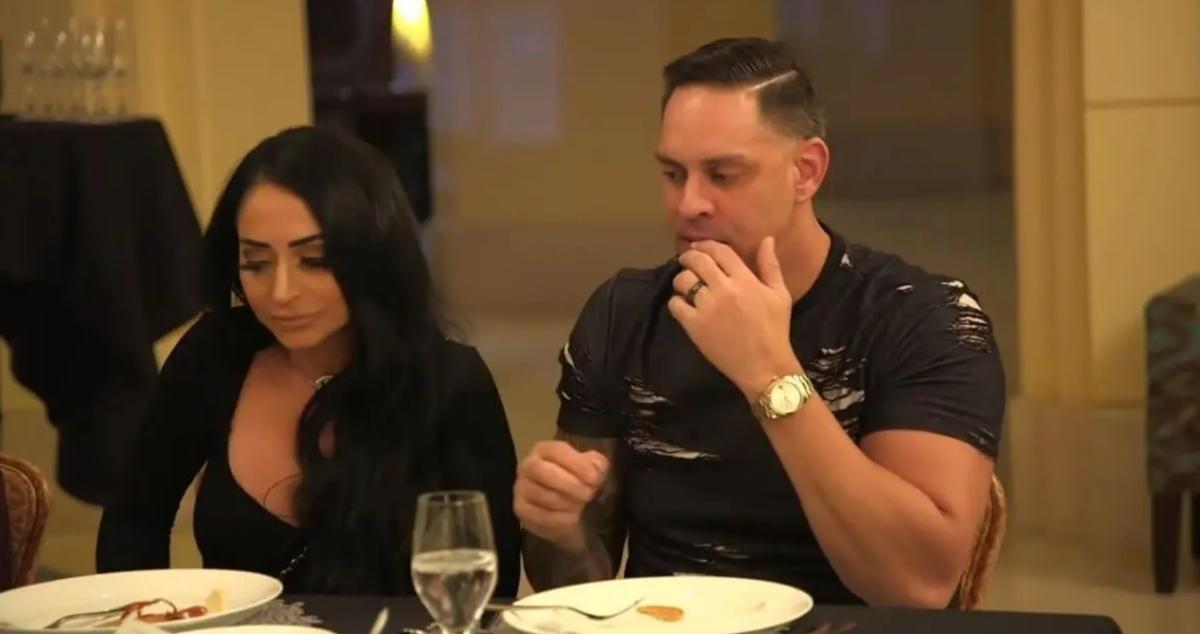 In 2016, Jersey Shore star Angelina Pivarnick started dating Chris Larangeira. The duo got engaged in January 2018 and married the following year. Unfortunately, their relationship has faced issues ever since, and viewers of Jersey Shore: Family Vacation have seen the ebbs and flows play out on TV.
Article continues below advertisement
On Season 4, Episode 13, the couple renewed their vows, but it wasn't the most celebratory event. Angelina revealed that she and her husband didn't have a lot of sex, stating that, "Unfortunately, Chris and I did not have sex [after the vow renewal], and there was no sex on the real wedding night either."
In an interview with US Weekly the same year, she shared that the pandemic put a strain on their relationship. "Unlike Pauly D and Nikki Hall, [the pandemic] didn't really help our relationship out too much. It kind of did the opposite," she divulged.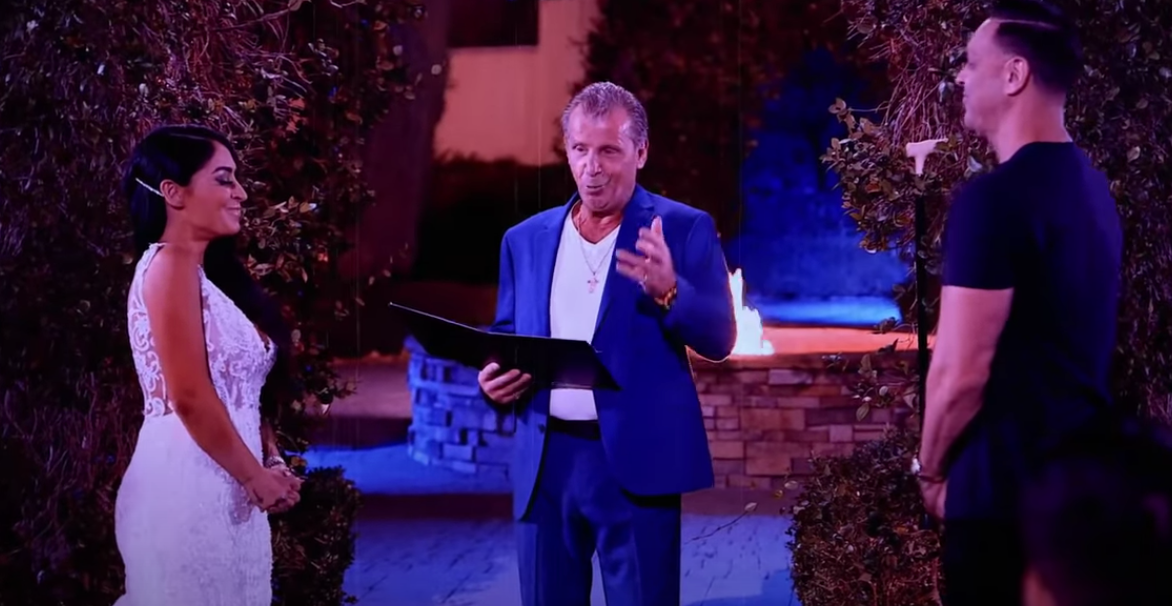 Article continues below advertisement
Fans learned that the pair continued to have problems as Chris moved out after a fight and in with his mom. Speaking to the camera, Angelina revealed that, "Chris leaving and taking down his stocking, ripping up the 'Merry Christmas to my wife' card — for him to do that to me over a frickin' fight, it's just not fair, you know?"
In the Season 5 premiere, fans watched as Angelina considered divorcing Chris. Could this separation mean that Chris won't be appearing on Jersey Shore: Family Vacation?
Will Angelina and Chris appear together on Season 5 of 'Family Vacation'?
The Larangeira's marriage was a major theme in Season 4 and will continue to be one in the new season. In Episode 1, audiences saw Angelina's problems unfold as Jenni "JWoww" Farley sat with the 35-year-old to figure out if divorce was the right choice. When JWoww asked Angelina to list five things that are "good" about her husband, Angelina replied, "He's good to the animals. He does the laundry." (Hmm... maybe there's more to a successful marriage?)
Article continues below advertisement
Jenni tells her these qualities are "mediocre at best", asking if he's a great communicator or if they have great sex. Angelina responds that those things are "non-existent," but later says she still isn't ready to walk away from the marriage.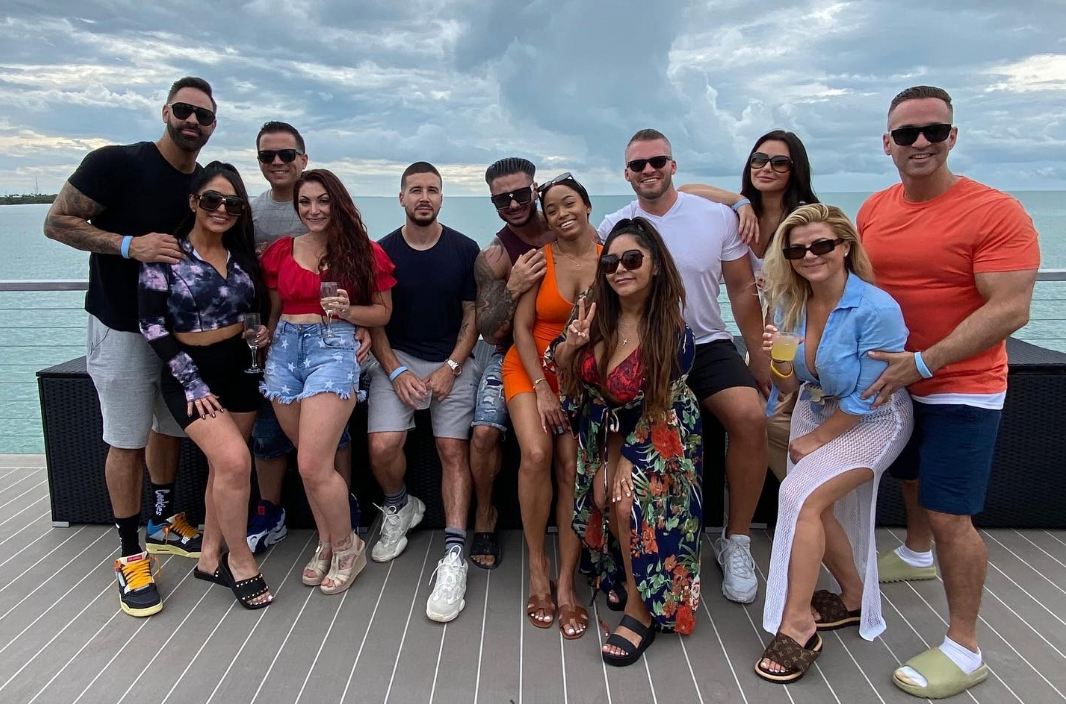 Article continues below advertisement
Even though fans haven't seen Chris yet, he will appear in the new season along with his wife. We went sleuthing and found a photo of the entire gang posing with their significant others while shooting Season 5. And what's more, Chris and Angelina appeared to be pretty happy.
Does this mean that the duo have worked things out? As fans know, Angelina filed for divorce from Chris last January, but didn't serve him papers. Angelina has previously said that she's committed to doing everything she can to save her marriage, but of course, relationships are a two-way street.
What will happen between Angelina and Chris? As she herself says, we'll just have to wait "see what happens there. You'll see if it worked out or not."
Watch Jersey Shore: Family Vacation on Thursdays at 8 p.m. EST on MTV.