Angelina from 'Jersey Shore' Has Always Been Super Real About Her Plastic Surgery
If you're watching 'Jersey Shore: Family Vacation' you might be wondering...Has Angelina gotten plastic surgery done lately? Her face, especially, looks so different! Here's the answer.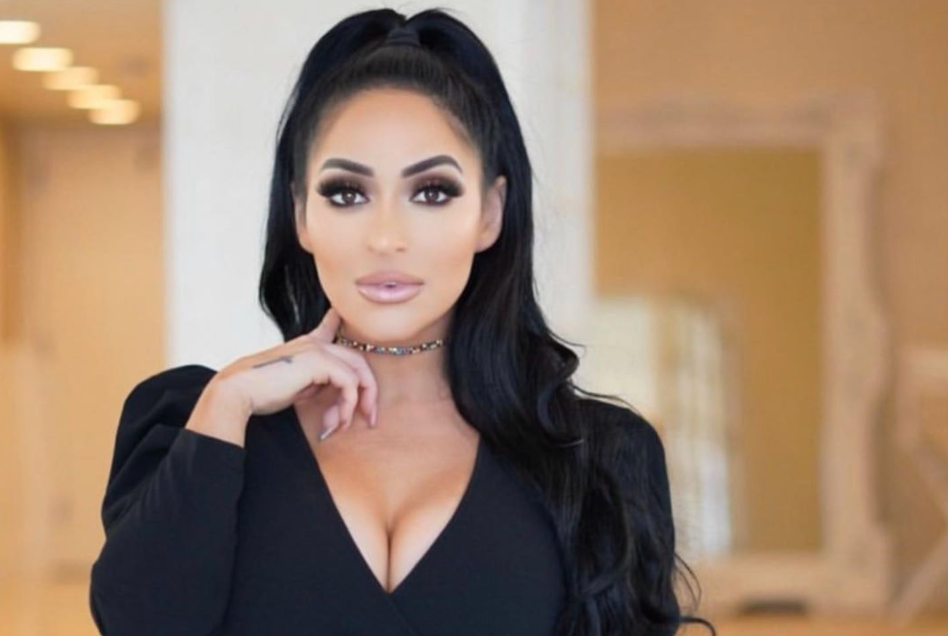 If you've been keeping up with Jersey Shore: Family Vacation, that makes all of us. Jersey Shore is the best distraction ever, and we will never apologize, okay? In Episode 18, "Chicken Cutlets and Ketchup," we have Vinny's mom Paola making a big 'ole Italian dinner and Angelina Pivarnick at the bar with someone very surprising.
What everyone can't seem to stop wondering is...Did Angelina get plastic surgery? We looked into it.
Article continues below advertisement
Angelina Pivarnick has been pretty open about her plastic surgery.
Angelina has gone on record saying that she's gotten breast implants. And hey, that is totally her prerogative. She told BridalPulse in early 2020, "In my 20s I didn't really care about what I ate or if I exercised, but later on I really started taking care of myself, and lost a lot of weight. And then I noticed my boobs were really saggy. I knew Snooki had her breasts done, so I reached out to her about what it'd be like to get implants."
Angelina was so insecure about her breast size, she didn't want to have sex with Chris (her now-husband) without her bra off.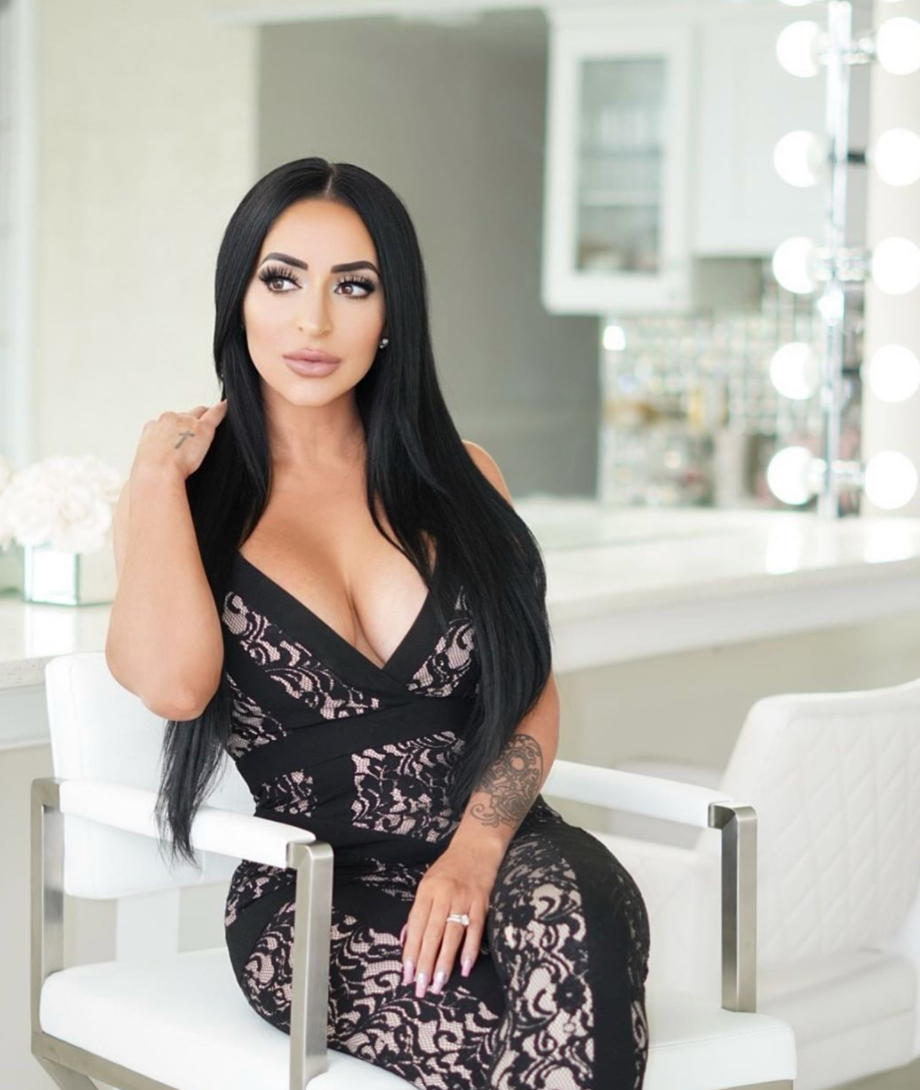 Article continues below advertisement
She told BridePulse that the implants boosted her confidence. "I feel so good and confident now...I'm confident enough to be naked in front of the man I'm going to marry. I never thought I'd feel this good," she said.
On February 4, 2020, she took to Instagram to share her experience and tell her fans what it was like going under the knife, encouraging those who want to go the same route to go for it and not be scared.
Article continues below advertisement
Angelina wrote, "Anyone that is nervous about surgery DO NOT worry. Your results will speak for itself. Make your appointments today fo consults and book with him U will thank me later."
Some think that Angelina has gotten work done on her face. Is it true?
Aside from breast implants, has Angelina gotten facial plastic surgery? According to Life&Style, who spoke with a doctor, the Jersey Shore star most likely has gotten some work done to her face. "Botox to [the] forehead and around [the] eyes. Filler to [the] cheeks and lips," plastic surgeon Dr. Vartan Mardirossian listed off, adding, "possible rhinoplasty prior to [being on Jersey Shore]." However, this hasn't been confirmed by the reality TV star.
Article continues below advertisement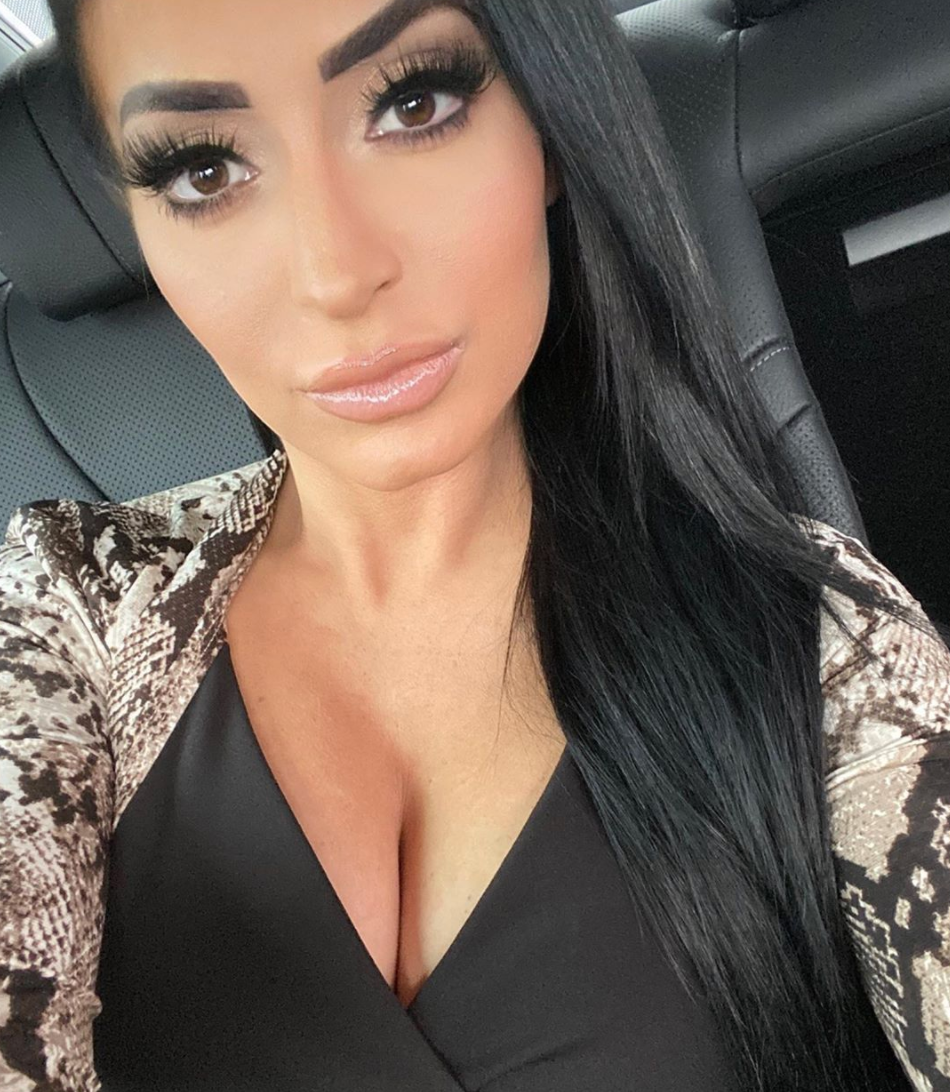 Another doctor, Dr. Andrew J. Miller, told Life&Style that he wasn't so convinced. He speculated that maybe Angelina has just gotten older. "Possibly some lip filler because her upper lip is a little bigger," he said. And it is true that Angelina has gotten her lips done. In 2016, she told InTouch Weekly that she felt Snooki was getting lip injections so that she could look like her. "It's funny how she goes and gets her lips done at the same exact place that I got mine done," she said. The two are still not on speaking terms.
Article continues below advertisement
However, Angelina has adamantly denied getting any other facial work done. "It's called makeup. I would never go on someone's page and comment f**ked up stuff. Get a life. I will do as I please," she commented on Instagram.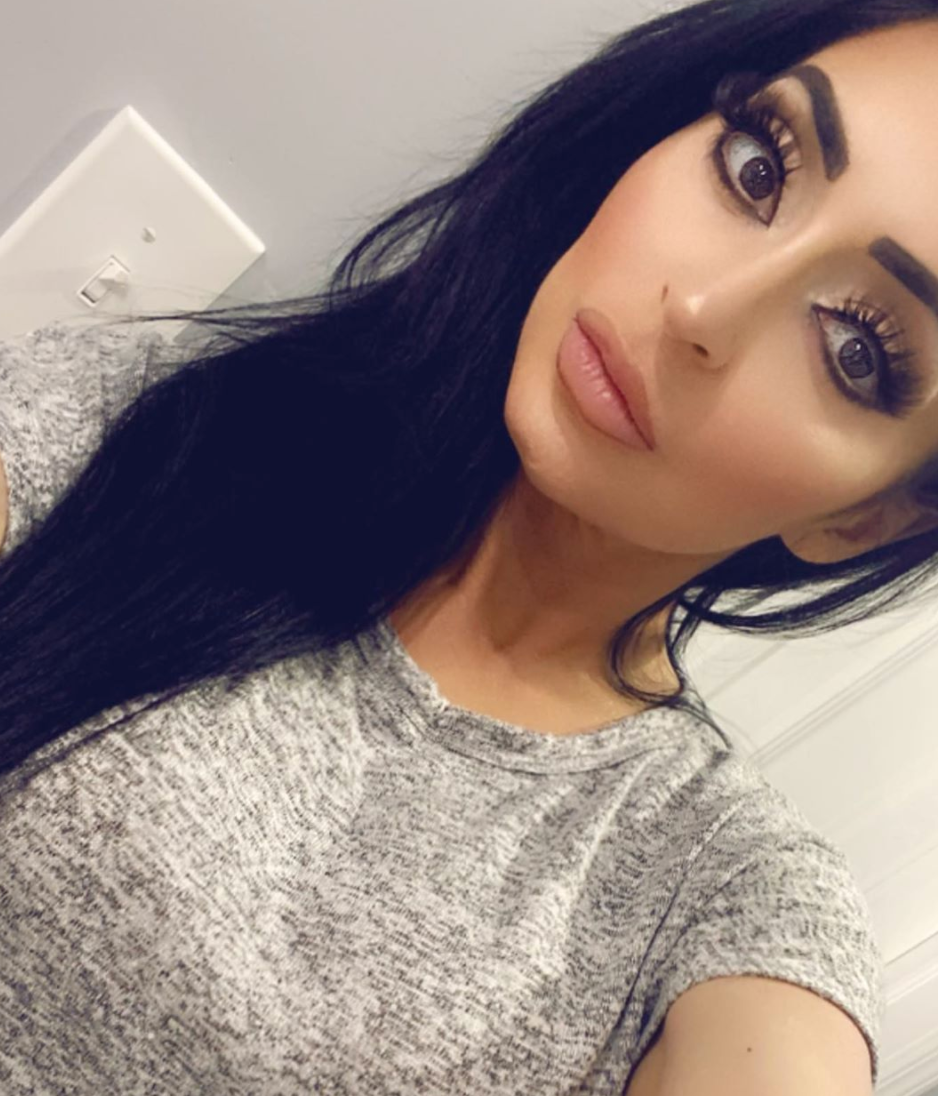 Article continues below advertisement
While it's true that Angelina's face does look a bit more angular (those cheek bones, though!), this could just be filler (which technically isn't really plastic surgery) or simply weight loss. The contouring is most definitely intense, and totally does play a part in Angelina looking a bit Barbie-esque. Here's a photo of her in May, 2018, for comparison.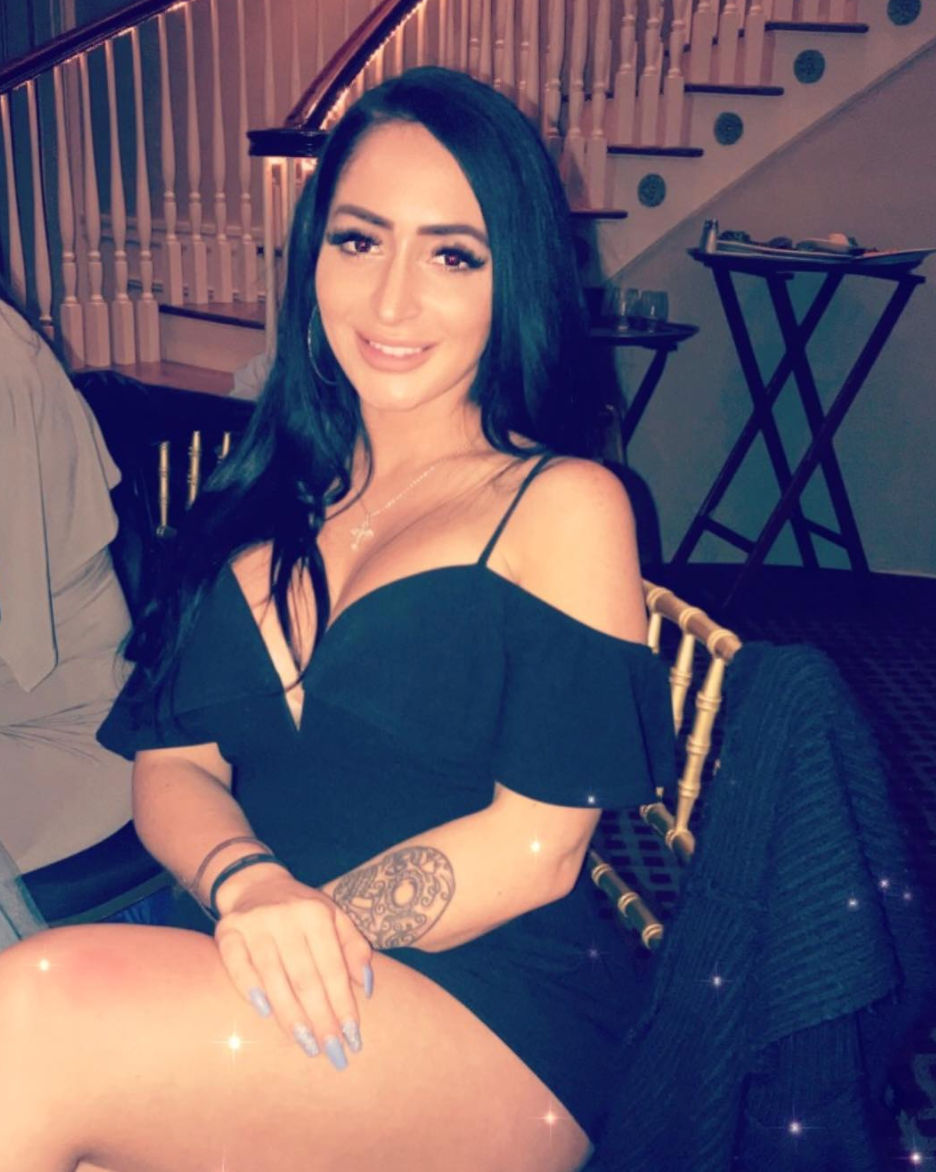 At the end of the day, it IS Angelina's body and she can do whatever she wants with it. The important thing is that she seems to be happy and confident.