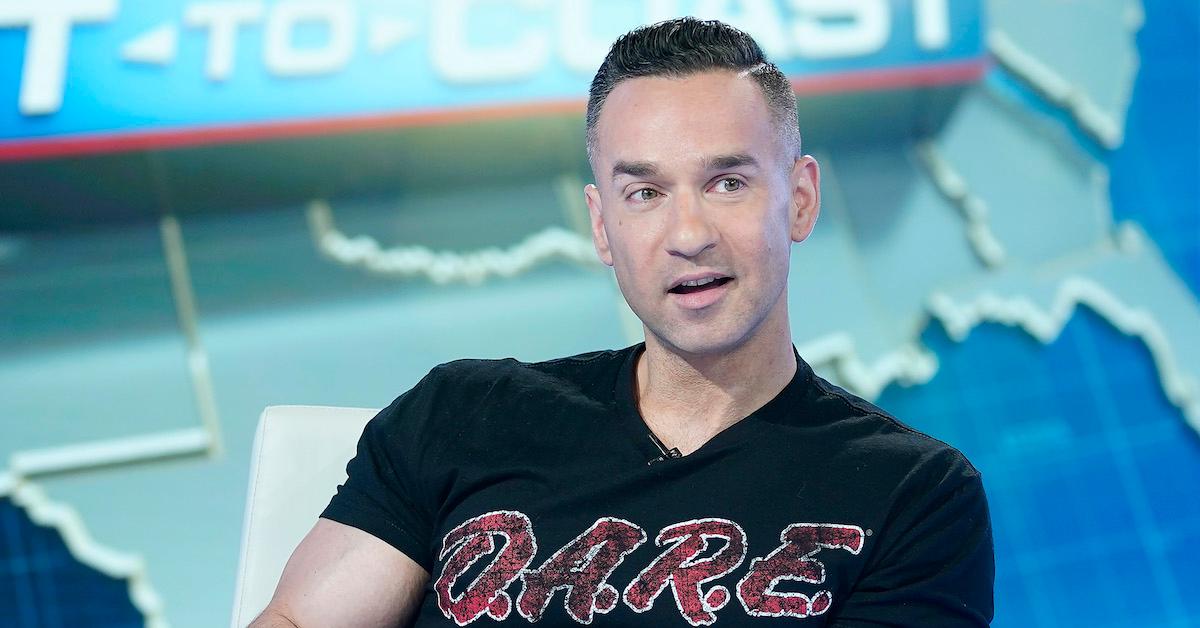 "BDS" Is a Reference to Mike "The Situation" Sorrentino on 'Jersey Shore'
The cast of Jersey Shore Family Vacation is known for their love of abbreviations (think GTL), but there's one in particular that keeps tripping up even the most dedicated viewers: BDS.
What does it mean and where did it originate? Here's a quick breakdown.
Article continues below advertisement
"BDS" on 'Jersey Shore' means "Big Daddy Sitch."
That's Sitch as in Situation (aka Mike Sorrentino). The nickname stems from the TV personality's weight gain during his addiction to oxycodone, which started while he was still appearing on the original Jersey Shore. As predicted by his co-stars, the 37-year-old shed quite a few pounds while in prison for tax fraud.
"He's in the gym a lot, so he's probably gonna come out ripped," Nicole "Snooki" Polizzi told E! News during Mike's eight-month stint behind bars in 2019. "You know, he's not gonna be BDS anymore — Big Daddy Sitch — he's gonna have his, probably, six-pack again. But he's doing… he's doing good in there."
Article continues below advertisement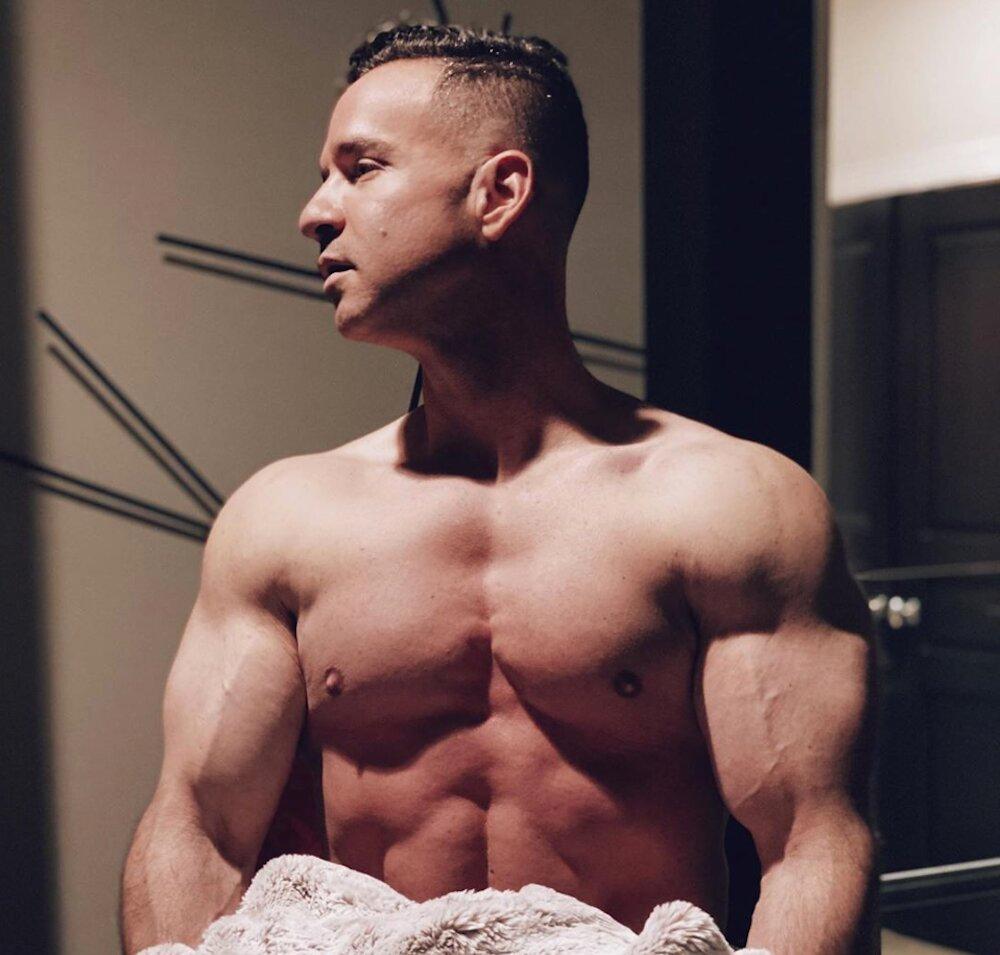 She wasn't wrong. Mike lost 35 pounds while he was locked up, and is determined to keep the weight off now that he's turned that "Big" into "Buff."
"I didn't think that I was going to get into this shape again. I didn't think that I was going to get my abs back this quickly, but it just goes to show you what diet, exercise, hard work, and determination will get you," he told People magazine after his release from jail.
Article continues below advertisement
In a promo for the March 12 episode of Jersey Shore Family Vacation, the gang splits into two groups to shop for Mike's return to the show: Team Situation (i.e. healthy food) and Team BDS (i.e. fun food).
"He's been working so hard at his new body, I don't think he's going to devour every piece of cake that he sees," Team Situation's Vinny Guadagnino tells the camera as he, Angelina Pivarnick, and Ronnie Ortiz-Magro stop by The Vitamin House to pick up some nutritious options.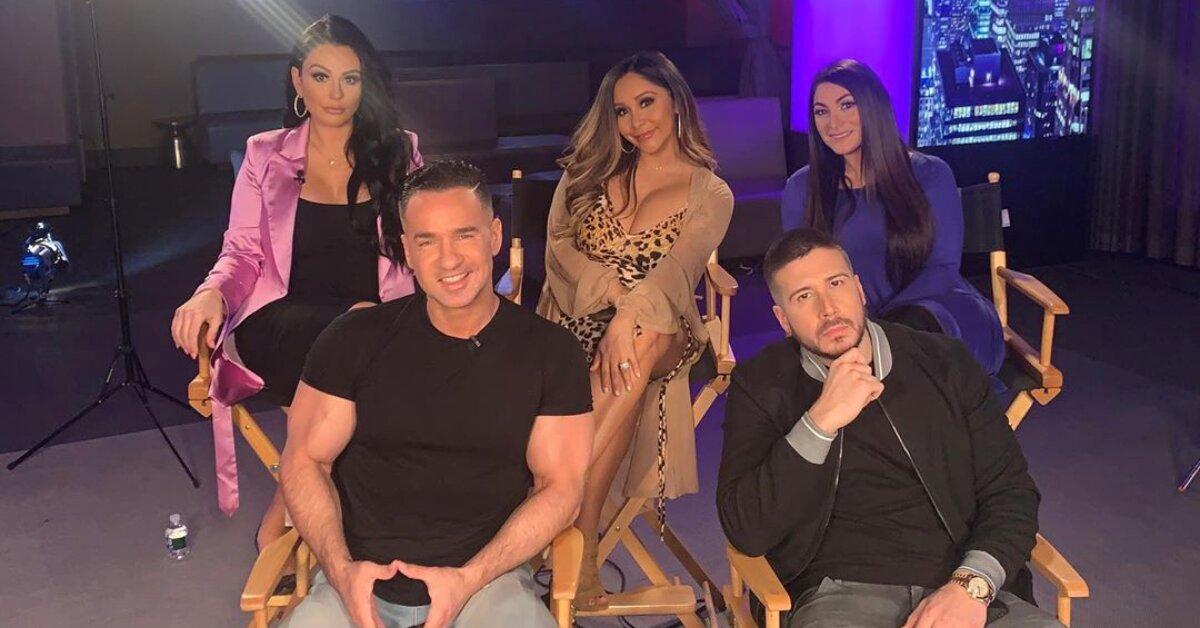 Article continues below advertisement
Meanwhile, Pauly D — along with Snooki and Deena Cortese, fill up a cart at Uncle Gino's with cookies, chips, and chicken parm riceballs. "Mike loves his foods, he loves his snacks, his junk food," the DJ shares. "So there's no question that Mike's favorite items are gonna be the stuff that me and the meatballs got. Not that keto crap."
Unfortunately for Team BDS, Mike is committed to his new, healthier lifestyle. "Everyone thought that I was just going to come back and be eating my best life every single day," he told People, insisting that his past habits won't be reemerging any time soon.
But, Mike did admit that one cheat day a week has become the norm. "Listen, everyone loves Funfetti [cake]. Just now I practice living my best life, or eating my best life, on cheat days with my wife," he explained.
When asked about his co-stars' reactions to his slimmer figure, the MTV star said, "Everyone was shocked when they first saw me. They said I looked like it was 2009 again. They were practically crying when they saw me."
We can't wait to see the reunion for ourselves! New episodes of Jersey Shore Family Vacation air Thursdays at 8 p.m. ET on MTV.