Restaurant Claps Back at Japanese Tourist Who Called Cops on Them for $1,300 Bill
A tourist dining in Singapore called the cops on a restaurant after receiving a $1,300 bill for crab, restaurant claims they clearly explained pricing.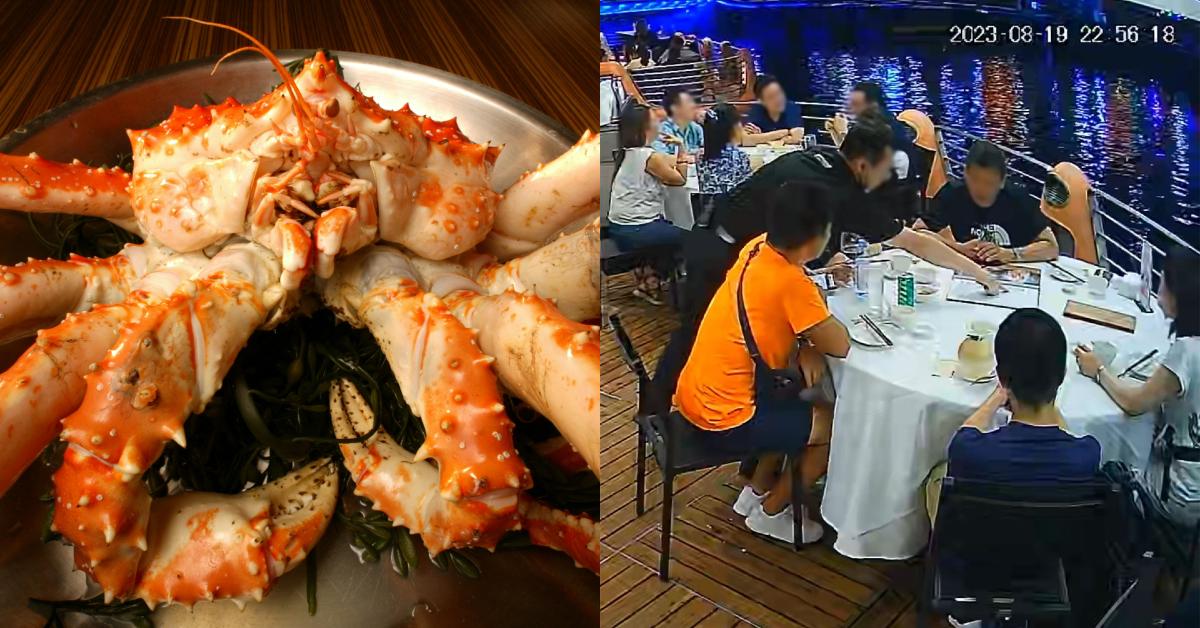 The word "tourist trap" exists for a reason — because there are establishments out there that rely on the fact outsiders don't speak the native language, or that they may not be privy to local customs/traditions.
This ignorance can then be used to a shady business owner's advantage, where they recommend items with murky pricing details.
Article continues below advertisement
Folks may happily enjoy their meals until they're ultimately slapped with a bill they weren't expecting, like one Japanese tourist, Junko Shinba, said they experienced while vacationing in Singapore at an establishment called Seafood Paradise.
Junko purchased a plate of chili crab, according to MSN, a popular regional favorite, and they made the mistake of asking a member of the wait staff which type of crab they recommended.
Article continues below advertisement
If you've ever been to a tourist trap restaurant, then you'll know that oftentimes servers can exhibit behavior that's akin to the type of sales tactics employed by used car salesmen. They'll try to upsell some of the more expensive dishes to customers, usually not because they think they're necessarily what customers will like, but rather what they believe will earn them the most money.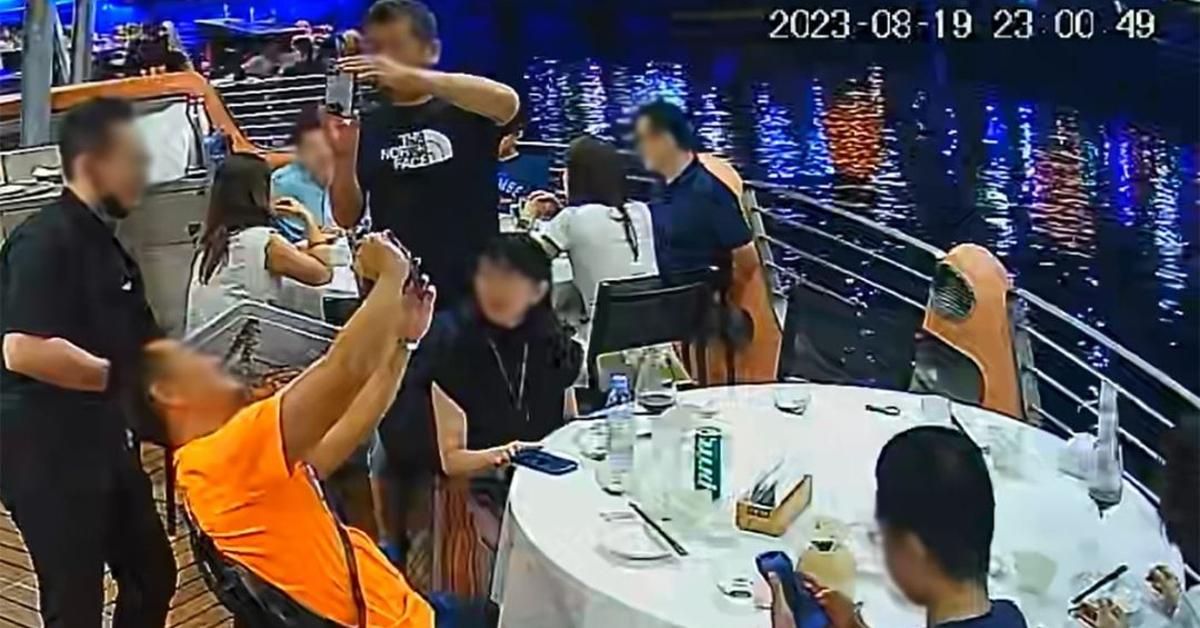 Article continues below advertisement
Junko says that wait staff suggested the Alaskan King Crab, and when she asked them what the price of the sea-based protein was, they told her it was $30. But what the tourist claims they left out, was that the crab cost $30 per 100 grams.
Junko decided to order the 8-pound crab (3,628 grams) along with a few other items on the menu to round out the meal. Things were seemingly fine, until she was slapped with the bill, which came out to $1,3227 Singapore bucks (around $967 USD).
Article continues below advertisement
The tourist aired her gripes with news outlet AsiaOne, and delineated how she was so upset with the restaurant that she claimed they were intentionally overcharging her. Not content to just pony up the cash for the meal, she instead elected to call the police on Seafood Paradise.

Article continues below advertisement
As the story made the rounds online, Seafood Paradise hopped on social media in order to clear any perception of wrongdoing, stating that they effectively communicated the crab's pricing twice to Junko, writing that they even brought the crab out to her prior to serving it.
The restaurant even posted time stamped security camera image stills on Facebook which shows Junko and her group taking selfies with the King Crab.
Article continues below advertisement
They wrote in their post: "We are aware of a recent customer report regarding the pricing of our Alaskan King Crab at Seafood Paradise, Clarke Quay. We would like to address this issue with utmost transparency and clarity.We are deeply upset by the inaccurate claims made by this group of customers, seemingly aimed at tarnishing the reputation of our restaurant and our dedicated staff on various platforms."
Article continues below advertisement
They also explained that the customers requested the crab be prepared in three separate ways: Chili Sauce, Salted Egg Yolk, and Truffle Egg varieties, which is why the images show three separate plates of crab on their table.
Seafood Paradise also said that Junko informed them she didn't have enough money to cover the entirety of the bill and the restaurant offered a discount of around $107 USD to help ameliorate the situation.
Article continues below advertisement
However, Junko wasn't happy with this proposed resolution and instead decided "to report the restaurant to Singapore's Tourism Board and to the news," MSN said.

Article continues below advertisement
The business finished its statement stating that it prides itself on maintaining clear pricing information and that they were dedicated to clearing the name of their business to erase any negative perceptions they may've earned as a result of Junko's experience.
"At Seafood Paradise and all other Paradise Group of restaurants, we consistently uphold a commitment to transparent pricing with a focus on customer service and food quality. Our staff will do their best to communicate clearly to the customers and welcome any queries."
"As much as we value all our customers, we also find it important to uphold Paradise Group's reputation and protect all our employees. Hence, we are left with no choice but to showcase photos extracted from our CCTV footages to substantiate our statement," Seafood Paradise added.