Bunny Day Is Coming on 'Animal Crossing' — Here's What to Do With All Those Eggs
'Animal Crossing' eggs are littering players' islands in April. Here's all the types of eggs, what you can do with them, and what "Bunny Day" entails.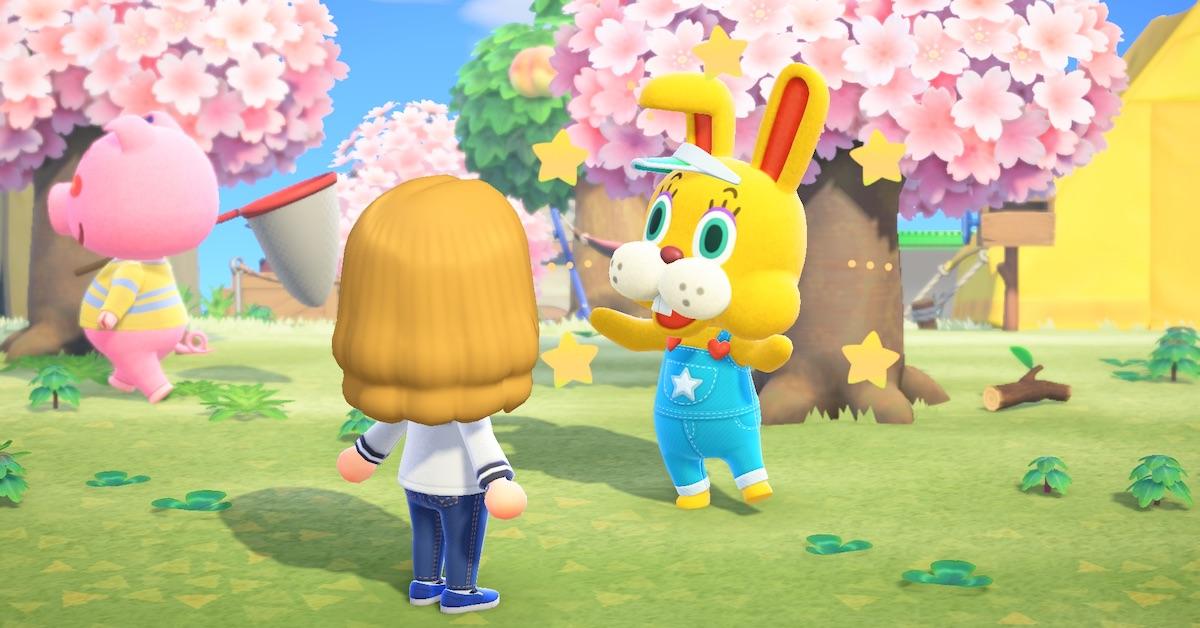 Players who logged into Animal Crossing New Horizons on April 1 were greeted by some fun new treasure to hunt in the water, air, trees, and on the ground. If you've been bummed about taking your Easter egg hunt indoors this year, it seems you can at least simulate searching outdoors on the addictive Nintendo Switch game as your island gears up for "Bunny Day."
Article continues below advertisement
There are several types of eggs to find and other fun games and DIY projects. Here's the scoop on those Animal Crossing eggs — what you can do with them and where to find each type — as well as a quick rundown on Bunny Day itself.
What are the different types of eggs on 'Animal Crossing'?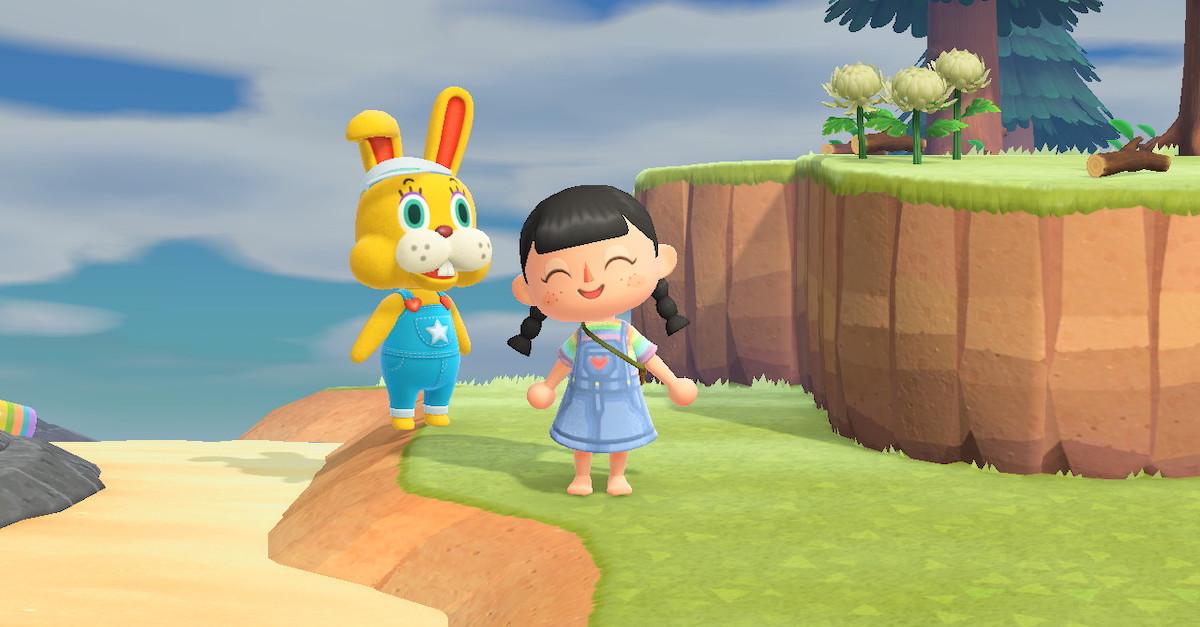 There are six types of eggs to find during the egg hunt event, and they can be used to craft special DIY recipes you'll receive along the way. The first recipe you obtain will probably come from Zipper T. Bunny, the orchestrator of this big scavenger hunt. Recipes may also wash up on shore in message bottles or be contained within present boxes attached to pastel balloons.
Article continues below advertisement
Earth Eggs: Buried like fossils, these eggs can be found by digging in places where you see X-shaped cracks in the ground on your island or really any island you visit.
Leaf Eggs: Some of your trees will seem to have grown colorful eggs overnight instead of fruit. Shake the trunk just as you would to make it rain peaches and cherries and you can collect the leaf eggs on the ground below.
Wood Eggs: Use a flimsy or stone axe to chop wood from trees and you will likely also see a new resource fall to the ground — you guessed it, wood eggs. Definitely use these flimsier tools to avoid chopping the tree down entirely.
Article continues below advertisement
Sky Eggs: While you will still see the usual red balloons as you cast your gaze upward, the Bunny Days event will have a lot of extra flying objects identified by pastel, Easter-egg like balloons. The boxes that fall when you pop the balloon with your slingshot will either contain DIY recipes for seasonal items you can construct with your eggs or sky eggs. Unfortunately, these can only be found on your own island.
Article continues below advertisement
Stone Eggs: As you bang on rocks with your axe or shovel to obtain iron and gold nuggets, stone, clay, and coins you will also receive stone eggs.
Water Eggs: As you're fishing in the ocean, ponds, or rivers of your island, the catch of the day is water eggs! Typically they will look like medium-sized fish under the surface.
How long is the 'Animal Crossing' Bunny Day event?
The start of the Bunny Day festival was 6 a.m. ET on April 1 and the event will continue until April 12, 2020, aka Easter. So you have 12 days to collect as many eggs as possible. If you manage to craft every DIY item possible, Zipper will give you a mystery prize for your efforts.
Article continues below advertisement
Here are some of the egg recipes you'll find on the 'Animal Crossing' Bunny Days event.
You're going to be very busy at your workbench if you're trying to complete every DIY recipe for this event. You'll find the recipe cards either from Zipper himself, your fellow residents, or in sky balloons and message bottles that wash ashore.
Here is a running list of items you can make with your eggs, as well as details on where you might obtain the recipes.
Article continues below advertisement
Bunny Day Table
Bunny Day Lamp
Bunny Day Bed
Bunny Day Stool
Bunny Day Wreath
Bunny Day Vanity
Bunny Day Wardrobe
Bunny Day Wall Clock
Bunny Day Wall
Article continues below advertisement
Bunny Day Flooring
Bunny Day Rug
Bunny Day Fence
Bunny Day Glowy Garland
Bunny Day Crown
Bunny Day Bag
Bunny Day Merry Balloons
Bunny Day Festive Balloons
Bunny Day Arch
There are also six sets of Bunny Day clothes constructed from a single type of egg.
Each egg type has a three-piece ensemble you can construct: a shell (aka a hat that resembles an egg shell), a one-piece outfit, and a pair of shoes. By the end of this event, you're never going to want to wear pastel colors again, either in real life or in your game.