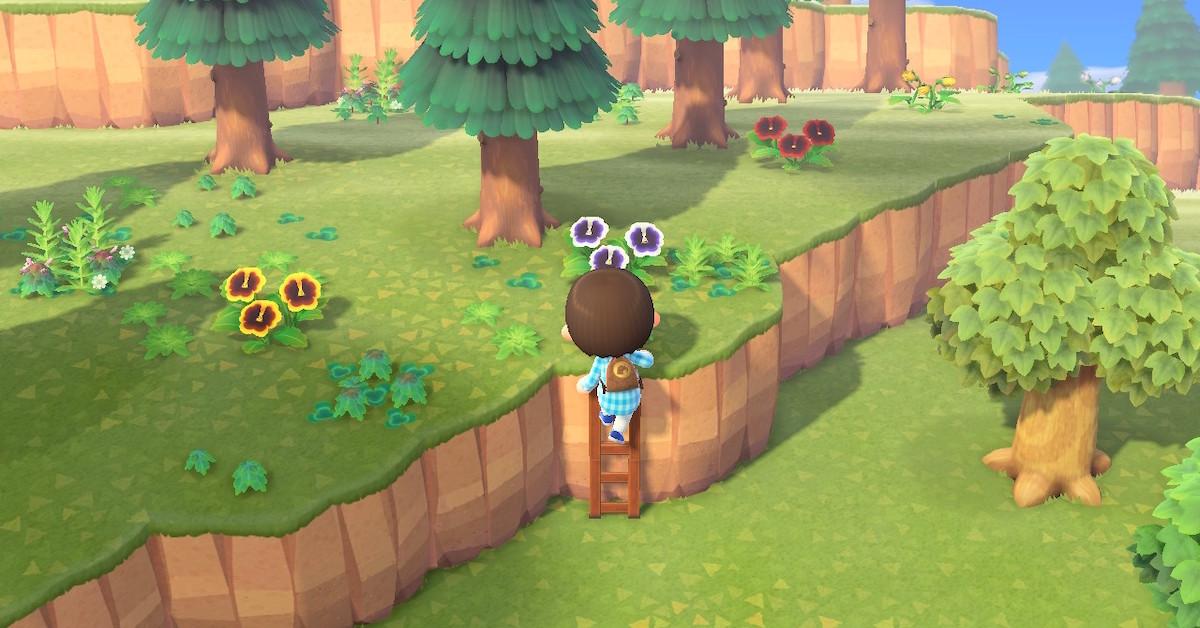 Here's Two Ways to Get a Ladder in 'Animal Crossing: New Horizons'
I'm not going to say Nintendo predicted the coronavirus pandemic, but they sure came out with their social simulation game, Animal Crossing: New Horizons, at the perfect moment in time. With much of the world practicing social distancing, it's a great game to play while sitting at home away from your friends. If you're like me, you spent a good portion of the weekend playing, and you're already getting a little frustrated about not being able to access some parts of your island.
Article continues below advertisement
For the elevated plateaus on your island, you're going to need some way to climb up there, but how? Well, you need a ladder. The question is how do you get one?
Article continues below advertisement
How do you get a ladder on 'Animal Crossing'? There are a couple ways.
The conventional way to get a ladder isn't easy. The first step it to pay off your first loan with Tom Nook, the general store manager and possible grifter who lured you to this desert isle in the first place and exploited your labor and good nature to develop it. But Tom's not done milking you yet. You must also complete Nook's Cranny, the expansion of his pop-up-tent store.
To do that, you need to gather 30 pieces each of softwood, regular wood, hardwood, and iron nuggets, the latter of which is the hardest to amass. Once that's done and the store construction is complete, you'll get word that some new villagers are moving in, which is great news because, by now, you're probably super sick of the two who founded the island with you. You'll first have to build a bridge out of clay, stone, and log stakes (the latter of which you craft yourself).
Article continues below advertisement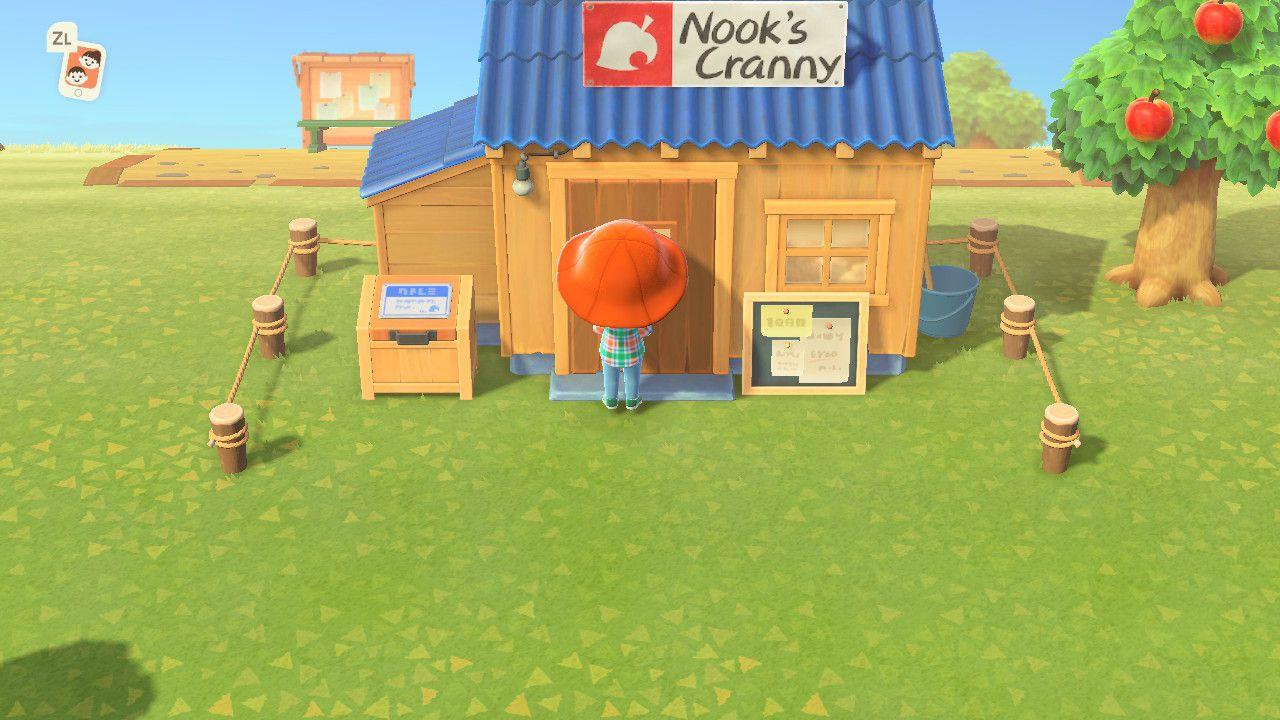 Tom then asks you to find plots of land for the new residents, and this is finally when you'll get the DIY recipe to make a ladder. It comprises four each of hardwood, regular wood, and softwood.
If that all seems like a lot of time and work, you're not wrong. But there is a way around it...
Article continues below advertisement
Yes, friends can give you the gift of a ladder on 'Animal Crossing.'
If you have a friend who is a bit more industrious and has gotten further along in developing their island, they can gift you a ladder. This is accomplished either through online or local play, or they can send it to you through the mail. Unfortunately, this crafted item can't simply be purchased in the store or through the Nook Stop terminal.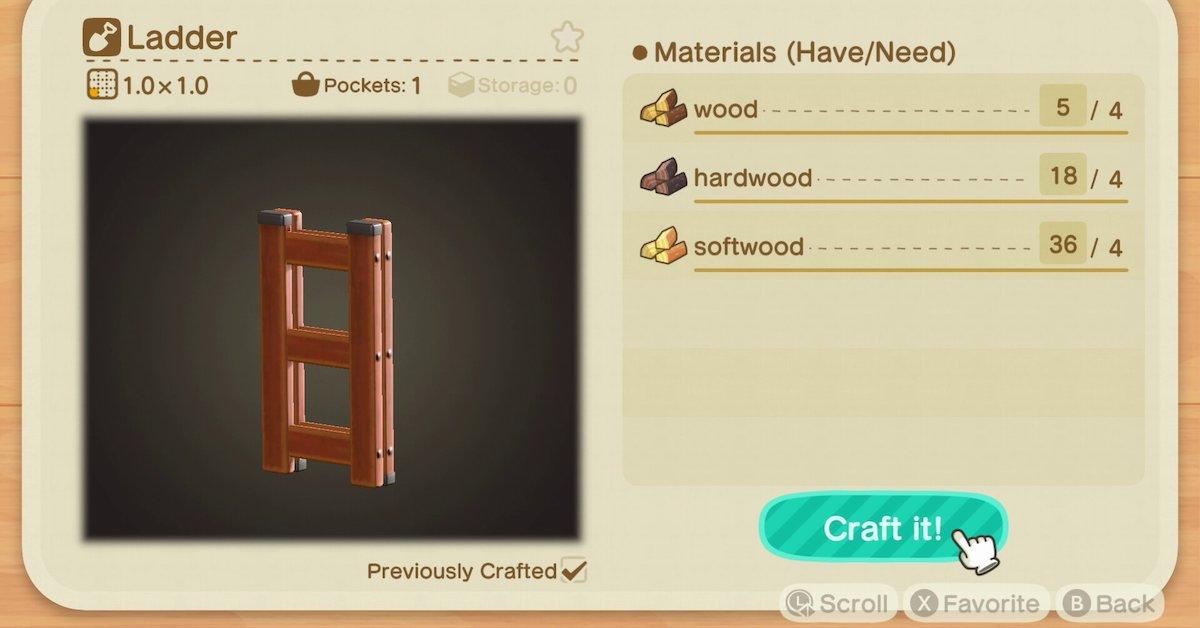 Article continues below advertisement
If you've been playing the game for a while, you know as well as I do the biggest impediment you face is getting together enough iron nuggets to build Nook's Cranny.
Here are some tips to get more iron nuggets in 'Animal Crossing'...
Iron is derived from hitting rocks with your shovel or axe, and it does matter how you hit those rocks. Once you find the perfect position, you can get between one and five pieces per rock, but the trouble is maintaining a good position. A trick I've seen is to dig a hole behind your character before hitting the rock, and this way you won't drift backward from the rock. You can also build a fence around yourself if you have the DIY recipe for it. The faster you hammer the rock, the more ore you'll extract.
Article continues below advertisement
If you run out of rocks on your own island to mine, redeem those Nook Miles for a ticket to a mystery island and plunder there to your heart's content. As you get started putting together materials, your fellow residents will likely approach you and give you five pieces of iron each to help you along
Article continues below advertisement
Some miscellaneous 'Animal Crossing' tips... like what are those golden holes about?
As you're wandering around trying to gather supplies to build Nook's Cranny, you'll likely come across some weird spots on the ground. One looks a bit like the star patterned crack that appears when a tiny pebble hits your windshield. Under those you will usually find fossils. The other abnormality is a little glowing spot. Friend, that means you literally hit paydirt.
Digging these golden holes usually leads to a bag of Bells, your Animal Crossing currency. If you want to really get paid, replant that bag of Bells and you'll eventually get triple your investment. Sadly, after that, the tree will no longer bear money, but it's a great way to amass your wealth.