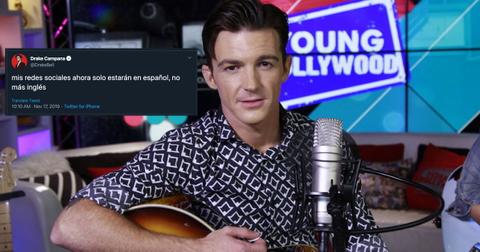 Why Drake Bell Has Taken a Hiatus From the English Language on Social Media
By Lizzy Rosenberg

Updated
Almost every longtime Nickelodeon fan remembers the hit series, Drake and Josh, which aired on the beloved network in the mid-2000s. The show featured Josh Peck (who has since undergone the greatest glow-up of all time), and Drake Bell, who has somewhat fallen off the map. And if you're wondering what Drake has been up to lately, I have some interesting news: the actor and singer has apparently been working on his Spanish.
I don't mean Drake has been avidly subscribing to Rosetta Stone, or that he's majoring in Spanish at his local university. The actor and singer's Twitter page now lists him as "Drake Campana" ("campana" means "bell" in English) and all of his tweets and videos are written and recorded entirely in Spanish. This came as quite a surprise, so we did a deep dive on why Drake Bell's social media is entirely in Spanish... stay tuned for what we discovered.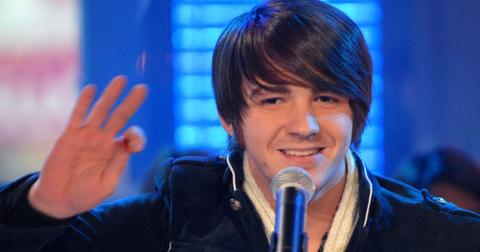 Drake Bell apparently feels that many artists ignore their Latin American fans.
OK, first, let's back things up: all of this started at the end of 2019, when Drake performed at the Telehit, according to Reddit user Privvy_Gaming, which is somewhat similar to MTV's Music Awards. The positive feedback he garnered from that performance made him realize that a large number of American artists ignore their Latin American fans, and fail to make an effort to effectively communicate with them.
So, on Nov. 17, Drake took to Twitter to say he would no longer be speaking English. He tweeted, "mis redes sociales ahora solo estarán en español, no más inglés," which — when translated into English — means: "My social networks will now only be in Spanish, no more English." And that was what started it all.
Apparently, Drake Bell's fanbase is largely Latin American.