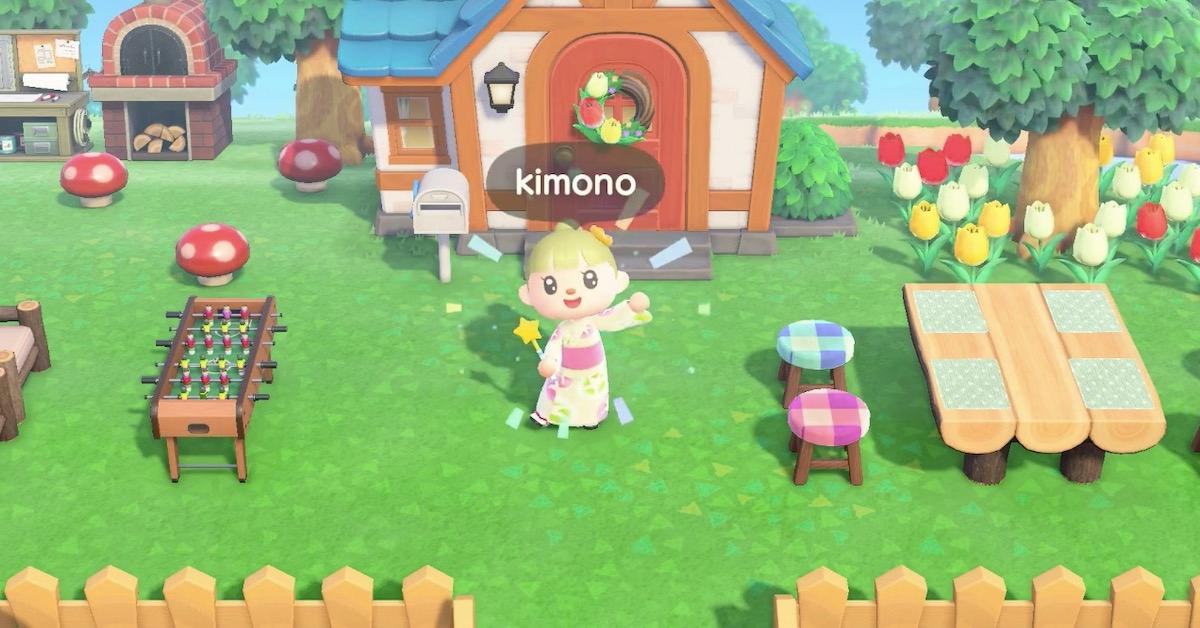 What Is the "Happy Wand" in 'Animal Crossing' and How Do You Get One?
It can be a challenge to get the DIY recipe and ingredients for any coveted item in Animal Crossing: New Horizons, but perhaps the most difficult and thus highly sought item you can forge in the Nintendo Switch game is also its newest item: the magic wand, which some are calling the happy wand. It makes sense to call it that because using it truly brings pure and simple joy.
Article continues below advertisement
I first saw one in use when I went to visit my friend Sarah's island ("The Palace") and was delighted when I saw its capabilities. I had to have one. Turns out, the process of getting one is rather involved. So read on for all the details on the properties this happy wand gives your Animal Crossing character and how you can get your hands on one.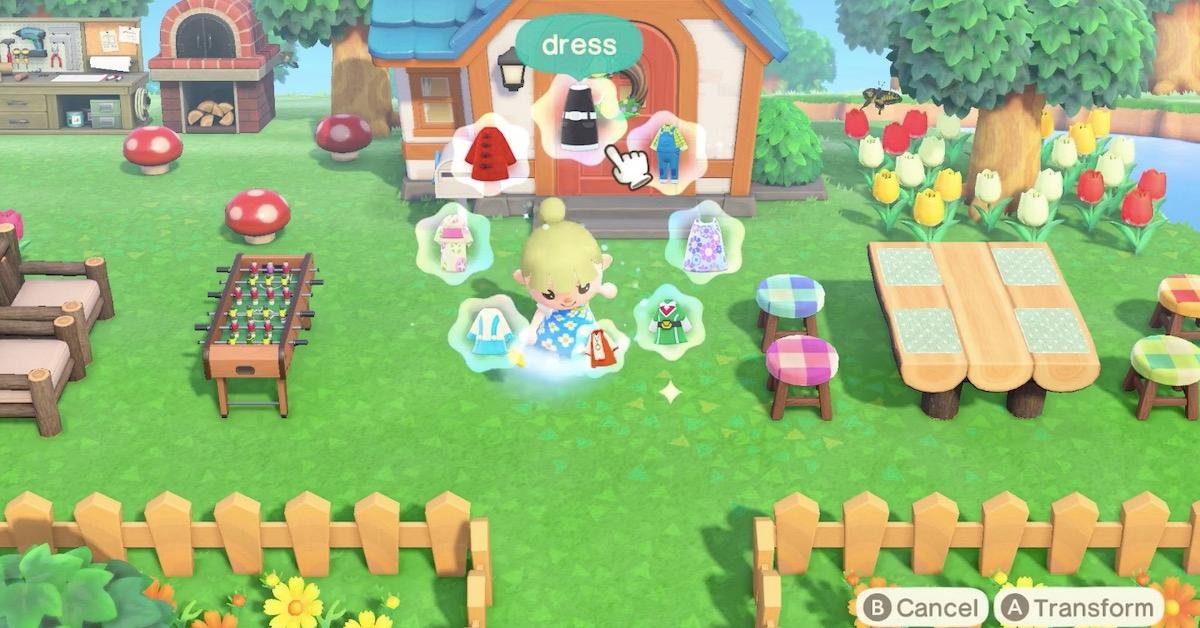 Article continues below advertisement
What does the happy wand in 'Animal Crossing' do?
Basically, this magic wand is a dream come true for all fashion queens and kings because it allows you to instantly change your OOTD (that's Outfit of the Day) with the flick of your wand. How it works is, once you obtain the wand, you can go to your closet or wardrobe in your house and create up to eight distinct outfits. Once you have an outfit attached to your wand, you need only wield the wand, press "A" and, presto-changeo, you're wearing it.
This is especially fun the more clothing you acquire, since you can assemble some pretty fun and hilarious costumes. The other fun thing is that, as you "cast your spell," your character will exclaim the name you gave that outfit. A friend of a friend put together a rather futuristic outfit like the title character of Zenon: Girl of the 21st Century and gave it the magic word "Zetus Lapetus!" But any magic words you like will do.
Article continues below advertisement
Once an article of clothing or accessory is attached to a wand outfit, you cannot pair it with your other closet items, so if you like to mix and match, you may need to own multiples of a particular item.
Article continues below advertisement
How do you make a magic wand in 'Animal Crossing'?
On days where Tom or Isabelle announce in the morning that there will be a meteor shower that night, you can expect a visit from museum curator Blathers' little sister, Celeste. The pink owl wanders around the town plaza on the night of a meteor shower. Once you talk to her, she'll give you a recipe for a star wand and tell you how to capture star fragments. Basically, you watch the night sky by gazing upward, and you can't really do any other action as you look up, so be prepared to relax and enjoy the night sky.
When you spot a shooting star, press A on your controller to "make a wish." If you got your wish (i.e., you pushed "A" in time), the star will twinkle, but you won't get your star fragment right away. The next day, the fragments will have washed up on the shores of your island for you to collect.
Article continues below advertisement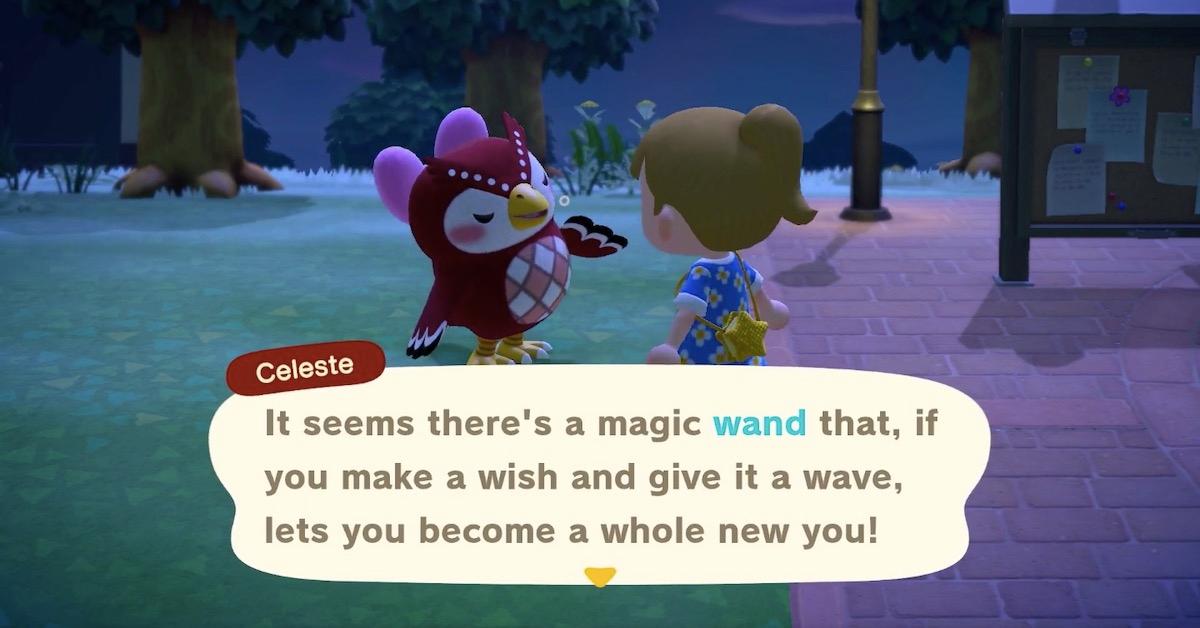 The recipe for a magic wand calls for three regular star fragments and one large star fragment. The latter is scarcer to come by and unfortunately whether you get one or not is pretty random, so it's best to wish on as many stars as you can during a given meteor shower, since they don't happen every day. If that all seems like a lot of work just to be able to quick-change into the outfit of your choice, there is another wand that does the same thing and may be easier to construct.
Article continues below advertisement
The bamboo wand has the same powers as the star magic wand in 'Animal Crossing.'
While the bamboo wand also requires star fragments to make, it doesn't entail the very rare large star fragment, but you will still have to do a bit of hunting and searching to make one. As the name suggests, you'll need bamboo pieces — six young spring bamboo pieces to be exact — and three regular star fragments.
How do you get bamboo, you ask? By traveling to mystery islands. To take a mystery tour, you have to purchase a Nook Miles ticket from the Nook Stop machine for 2,000 Nook Miles and redeem it at the Dodo Airlines counter. You will likely have to do that a bunch of times, though, because only some mystery islands have bamboo. Always make sure your pockets are as empty as possible when you travel so you can take as much booty from that island home as possible.
Article continues below advertisement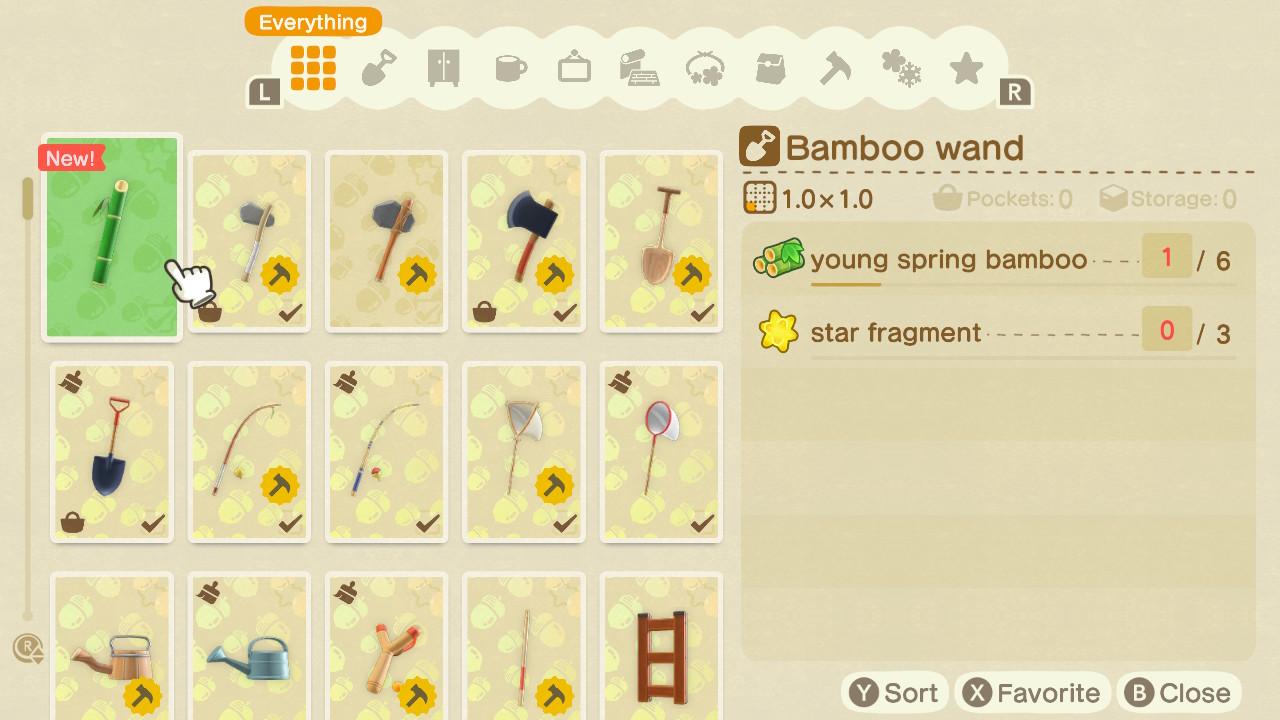 Bamboo islands will typically have bamboo trees and young spring bamboo plants. Very often they will also have Xs on the ground near them where you will find bamboo shoots buried. You can take the shoots home to plant your own bamboo plants (recommended) and you can also uproot whole plants to transplant at home as well if you're impatient.
Article continues below advertisement
Once you chop down your bamboo if won't grow back, so be careful when harvesting at home. If you grow frustrated trying to land on a bamboo island, there is another way to get some (aside from trading with friends over online play). If you purchase turnips from Daisy Mae, she will eventually express her thanks by sending you some bamboo shoots in the mail.
Both these wands are a bit of work to obtain, but it's honestly worth it to be able to magically change into a scary clown the next time you have a friend visiting your island. And these days we should all take every simple joy we can get.