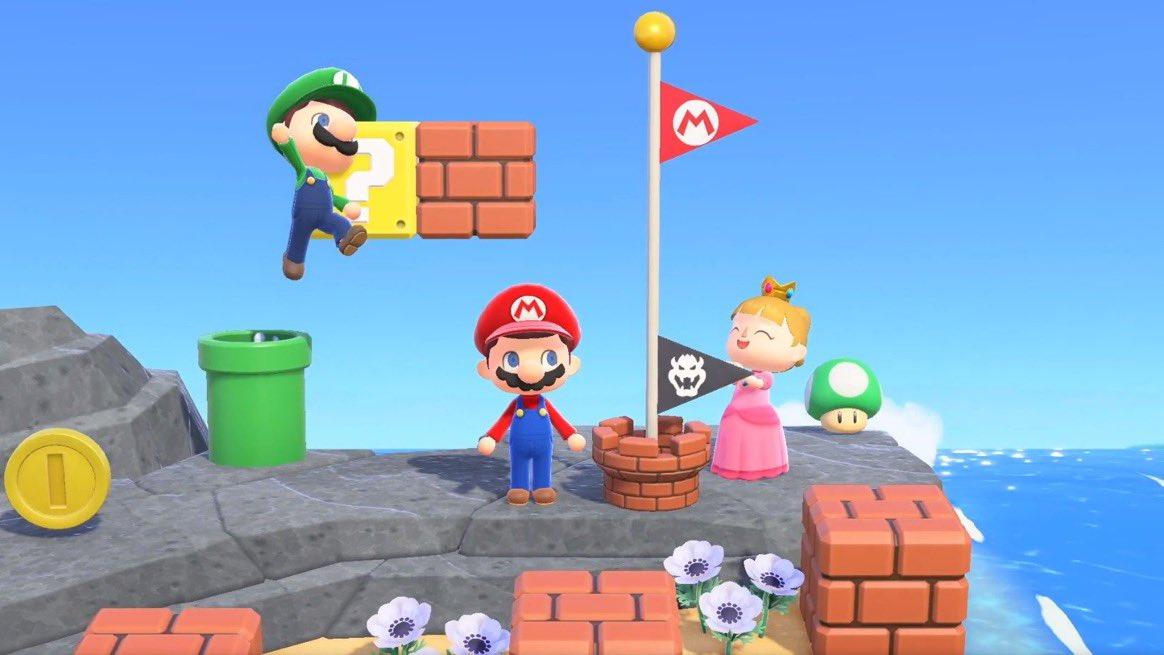 You'll Be Able to Warp Across Your Island With Mario's Pipes in New 'Animal Crossing' Update
Players have been waiting for news of what will be in the new update coming to Animal Crossing: New Horizons. The update is set to hit games on Feb. 25, and during the Nintendo Direct on Feb. 17, the company outlined the Super Mario Bros. crossover coming in the new update.
This update will feature many of the Super Mario Bros. best-known items, creating even more design opportunities for your island.
Article continues below advertisement
The 'Super Mario Bros.' crossover will feature working warp pipes.
This crossover event coming to Animal Crossing not only features outfits based on your favorite Super Mario Bros. characters, but Nintendo is bringing some of the franchise's iconic functional items to your island.
Items like the warp pipes, question blocks, flags, and more will be available to purchase in Nook's Cranny, and these items are fully functional — yes, even the warp pipes.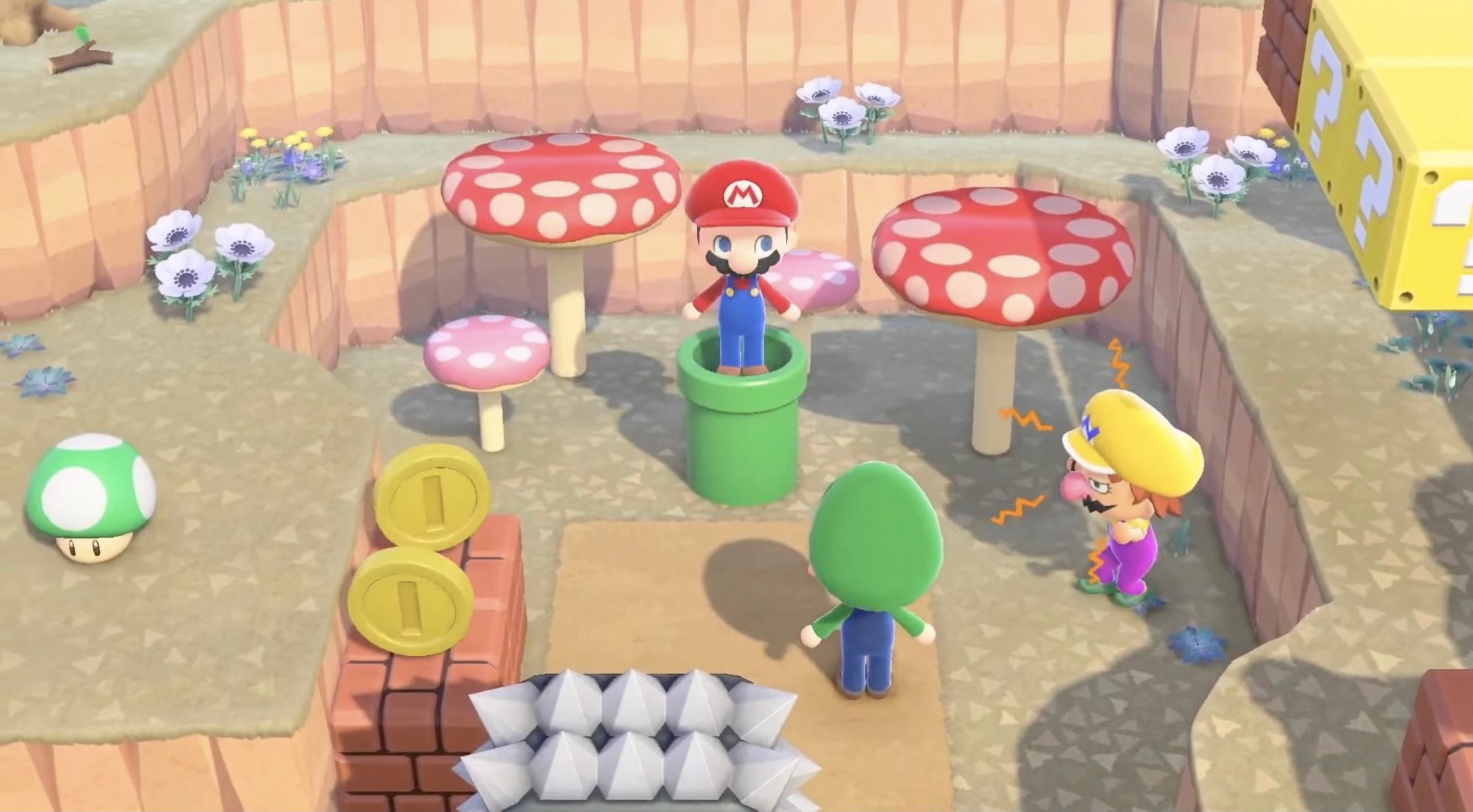 Article continues below advertisement
If you place two on different points of your island you'll be able to use the pipes to transport yourself across the island.
There are enough Mario-themed items being added that you could create an entire Mario level on your island, complete with the end-of-level flag at your desired finish line.
Other Super Mario Bros. items, like coins, mushrooms, blocks, bricks, stars, murals, rugs, and Whomp blocks will be available, giving you endless options to decorate your island.
While it's been a tradition of Nintendo's to introduce crossovers of the two franchises, this update is easily one of the most interactive crossovers to date.
The update is set to launch on Feb. 25, but the items won't be available in Nook's Cranny until March 1.
Article continues below advertisement
You can dress up as your favorite Mario characters with new costumes.
In addition to the interactive items coming to the game, you will be able to dress as a few of your favorite Super Mario Bros. characters! Navigate your way through your DIY Mario level dressed as either Mario, Luigi, Peach, or Wario with the official costumes available starting March 1.
These costumes will be available to purchase in the Able Sisters' shop. You can even don Mario's famous mustache and nose with the costume!
Article continues below advertisement
Players are still waiting for some staples to be added to 'New Horizons.'
While the addition of usable warp pipes and Mario-themed costumes is exciting, considering Mario's upcoming 35th anniversary, some players were a little disappointed following the announcement of the update.
New Horizons brings a slew of new features to the long-loved franchise, but longtime players are still missing some of the game's staples.
In previous games, players were able to stop in for a cup of coffee at Brewster's cafe — which was easily a favorite shop for players. While players have long been asking for Brewster to make a comeback, Nintendo has yet to reveal if they have any plans for his returns.
Other popular requests have included the return of gyroids, which were mysteriously absent in this title.