Don't Expect 'Family Karma' Anisha Ramakrishna's Hubby to Appear on the Show
'Family Karma' cast member Anisha Ramakrishna has been secretly married to a mysterious man for three weeks, but no one knows who he is.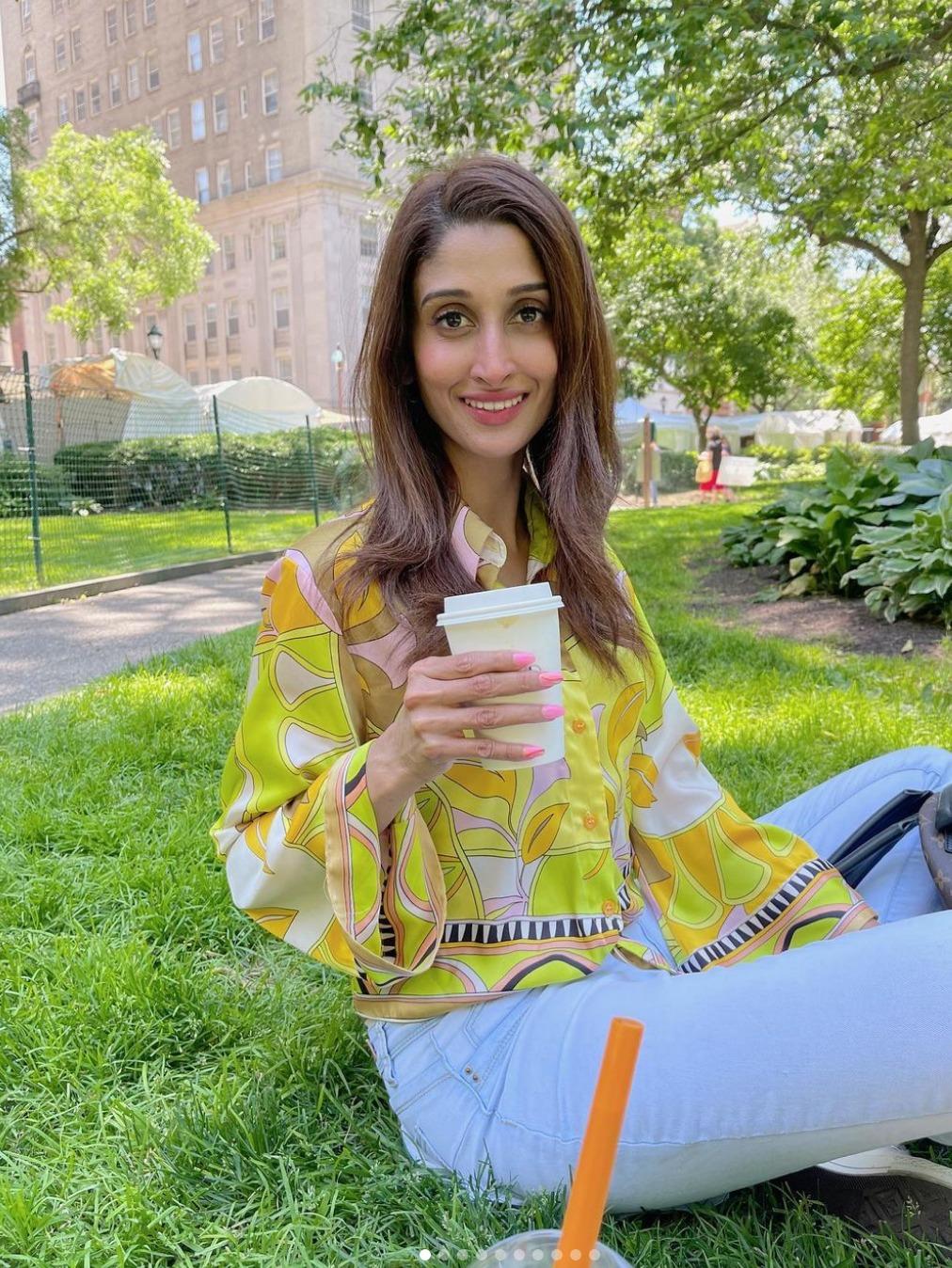 Reality TV requires transparency, which Family Karma cast member Anisha Ramakrishna doesn't mind (despite her initial reservations). After ending her 12-year relationship and moving back in with her parents, she signed on to do the show. But the Indian community is more conservative, and their morals sometimes clash with reality TV happenings.
Article continues below advertisement
Still, Anisha joined Family Karma's Season 2 and even told The Dipp that she doesn't regret her decision and is proud to represent a minority on the show. "I'm just so lucky that I get to be Indian and I get to be myself on Bravo," she told the outlet.
Since joining the show, a lot has happened to the reality star. For instance, she started a podcast called Currently Cringing ... and she also married her secret husband.
Anisha fell in love with a mysterious man, and the two got engaged in April after dating for one and a half years. In October 2022, the couple tied the knot. In an Instagram post from September of that year, she surprised her followers with her engagement announcement in September, referring to her husband as a "unicorn."
Article continues below advertisement
Many are excited about the reality star, yet they also can't help but wonder who the mystery husband is and why his identity is intentionally being hidden from the public eye.
Article continues below advertisement
Anisha Ramakrishna's husband won't be on 'Family Karma.'
In an interview with ET, Anisha revealed that Family Karma viewers wouldn't see her husband on the show. She said, "you never want to say never," but admitted she doesn't anticipate him appearing on the show happening at all. While he doesn't have any problem with his wife doing the reality show and being in the public eye, he apparently doesn't want any part of it.
Article continues below advertisement
"He's been the same since day one: 'You do you, I think what you do is amazing, enjoy,'" she said, while doing a shove-away gesture. "From [over] there." Although we may never know who "unicorn" is, one thing we do know is that Anisha is in a happier place with her new hubby. Of course, that doesn't mean the star wasn't happy while she was single. Anisha had to deal with people assuming she wasn't OK because she was single. She compared their judgment of her to a "dark cloud."
"It's like a dark cloud over me every season, and I finally feel like, all right, now it's like gone," she said. "I want to tell people out there, I have always been happy single — and I think happiness is a mindset — and so it was just society, and not just my family or the Indian community, society, in general, is really tough on women who aren't married, you know? It didn't matter what I did, people just thought there was something wrong with me."
What is Anisha Ramakrishna's net worth?
Family Karma Anisha Ramakrishna's net worth is an estimated $100,000. Before joining the show, Anisha lived in New York City and worked a high-profile fashion job. After moving back with her parents, she launched her clothing line, Currently. She used to work for Apple before starting her business.
Catch new episodes of Family Karma Sundays on Bravo at 9 p.m. EST!