Anthony Ciccone, Madonna's Brother, Has Died at the Age of 66
It was recently announced that Anthony Ciccone, the eldest brother of Madonna's seven siblings, died at 66 years old.
The Queen of Pop's brother reportedly had his share of troubles with alcohol over the years in addition to a having a fraught relationship with his famous sister.
Article continues below advertisement
Naturally, social media users have tons of questions. After all, Madonna has been tight-lipped about Anthony, and rumors of a strained relationship have continued to fester.
What was Anthony Ciccone's cause of death? Here's everything that we know.
Article continues below advertisement
Anthony Ciccone's cause of death hasn't been disclosed to the public.
Prayers up! According to Joe Henry, Madonna's brother-in-law and fellow musician (who's married to Madonna's sister Melanie), Anthony passed away on Feb. 25, 2023.
"My brother-in-law, Anthony Gerard Ciccone, exited this earthly plane last evening," Joe wrote on Instagram. "I've known him since I was 15, in the spring of our lives in Michigan so many years now gone. As brother Dave Henry (who took this photograph) notes here, Anthony was a complex character; and God knows: we tangled in moments, as true brothers can. But I loved him, and understood him better than I was sometimes willing to let on."
Article continues below advertisement
Anthony had his share of troubles in the past including alcoholism and homelessness. In fact, Anthony had even gone through rehab on multiple occasions, with a recent stint at Dann's House in Traverse City, Mich., in 2017, per Mirror U.K.
This led to Anthony patching things up with his family after dealing with bouts of homelessness that had him sleeping under a Michigan bridge.
Article continues below advertisement
The outlet notes that Anthony's troubles first began when he was let go from a stage-set carpenter job in 1999, after which is girlfriend reportedly left him and took their son with her. Anthony reportedly tried to get into the family's wine business in 2005 but seemingly fell back into his troubles with alcohol at some point and was fired by 2010.
Madonna has been silent about Anthony Ciccone's passing.
Surprisingly, Madonna has been tight-lipped about Anthony's passing. However, folks believe that the mogul will likely make a statement soon via social media.
Article continues below advertisement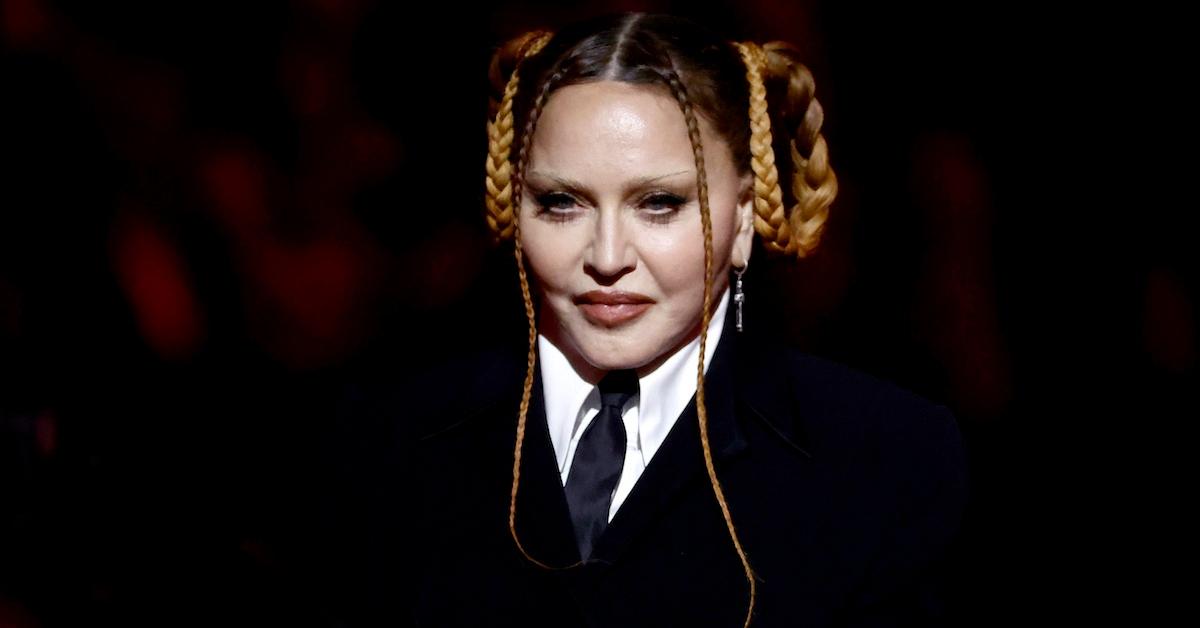 A source told the New York Post, "Most family members had a difficult relationship with him due to his disease [with alcohol]," but added that "Madonna helped to support her brother when he would accept that support. During his final months, he was in contact with family and Madonna, but this past week, he refused the support the rehab facility offered, and it was clear he was ready to move on."
While Madonna and her brother were seemingly able to come together in recent times, their relationship reportedly had its share of troubles in the past.
"I'm a zero in their eyes; a non-person, an embarrassment,' Anthony told the Daily Mail in October 2011 about Madonna and their father back when he was homeless. "If I froze to death, my family probably wouldn't know or care about it for six months."
Our thoughts and prayers are with the family and loved ones of Anthony Ciccone.