Why Dr. Fauci and His Wife Won't See Their Family This Thanksgiving
Dr. Anthony Fauci is healthcare's spokesperson when it comes to the coronavirus pandemic, and now his wife has spoken out for the first time.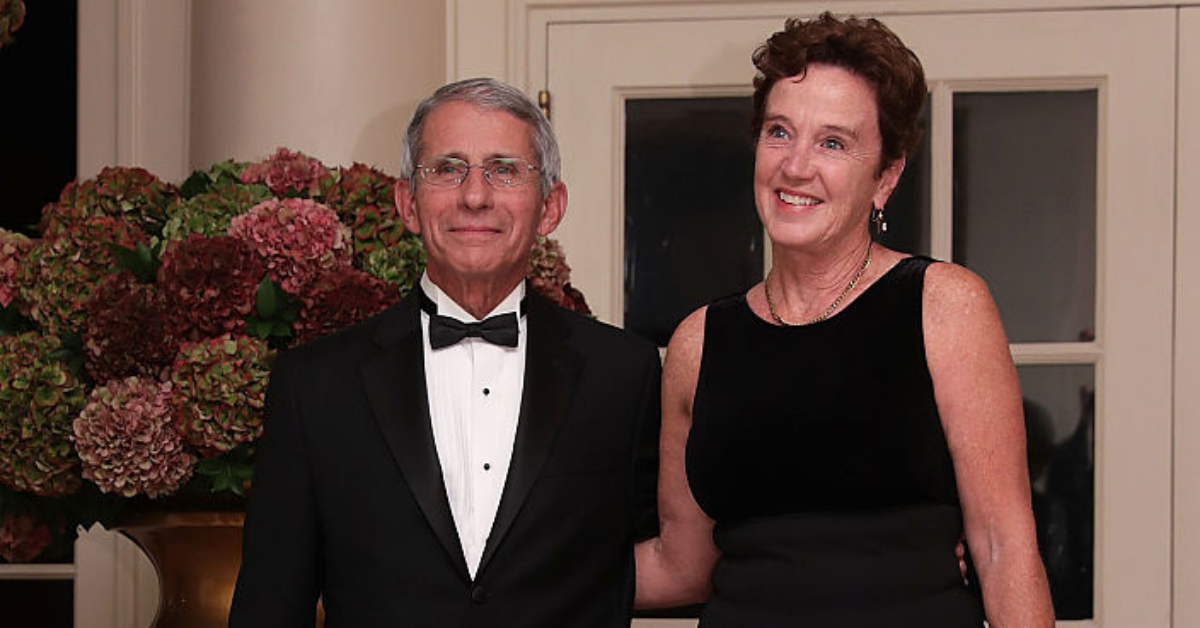 Where there are headlines around the coronavirus pandemic, there's probably also the mention of a name that has become highly recognized because of it.
We're talking about Dr. Anthony Fauci, who is the director of the National Institute of Allergy and Infectious Diseases (NIAID) and an immunologist for the National Institutes of Health. At 79 years old, Dr. Fauci brings decades of experience to the job, serving as NIAID's director since 1984.
Article continues below advertisement
He has also advised six United States presidents on HIV/AIDS "and many other domestic and global health issues," according to his professional bio.
And when it comes to life-saving work, his resume includes plenty of that as well, as "one of the principal architects of the President's Emergency Plan for AIDS Relief (PEPFAR), a program that has saved millions of lives throughout the developing world."
But lately it's his wife and family who have been in the news, and here's why.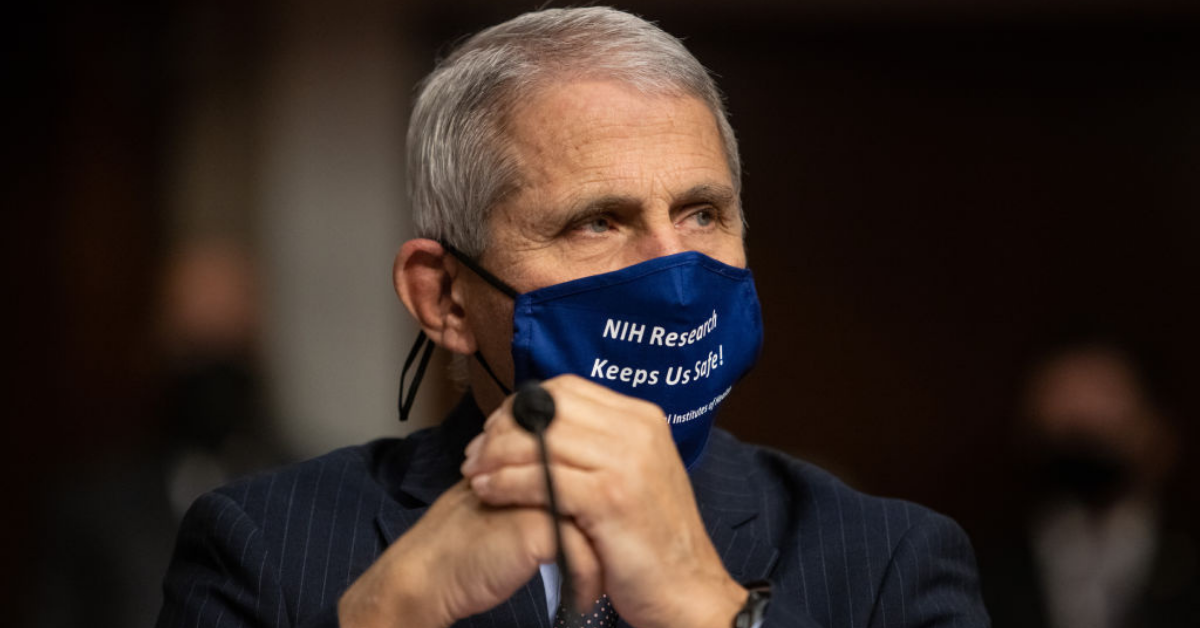 Article continues below advertisement
Dr. Fauci and his wife won't see their family this Thanksgiving.
As mentioned, there are many who believe the virus is a hoax or disagree with Dr. Fauci's guidance on the pandemic. Because of that, security detail has become an unexpected part of Dr. Fauci and his family's everyday life, as CNBC reports.
That's true for not just himself and his wife, 67-year-old Dr. Christine Grady, as well as their three daughters, ages 28-34 — Megan, Jennifer, and Alison Fauci.
Because each daughter lives in a different state — California, Louisiana and Massachusetts — and their dad is older, Dr. Fauci's daughters told him they won't be coming home for Thanksgiving this year because of COVID-19 concerns. He shared the family's news in a webinar hosted by American University's Kennedy Political Union.
Article continues below advertisement
"I have three daughters in three disparate parts of the country … who we don't see very often. We would love for them to come home for Thanksgiving," he said. "Dad, you know you're a young vigorous guy. But you're 79 years old."
Dr. Fauci and Dr. Grady are disappointed, but feel it's the right decision for their family this year, and urge others to look at their own situations and make the best decision for them.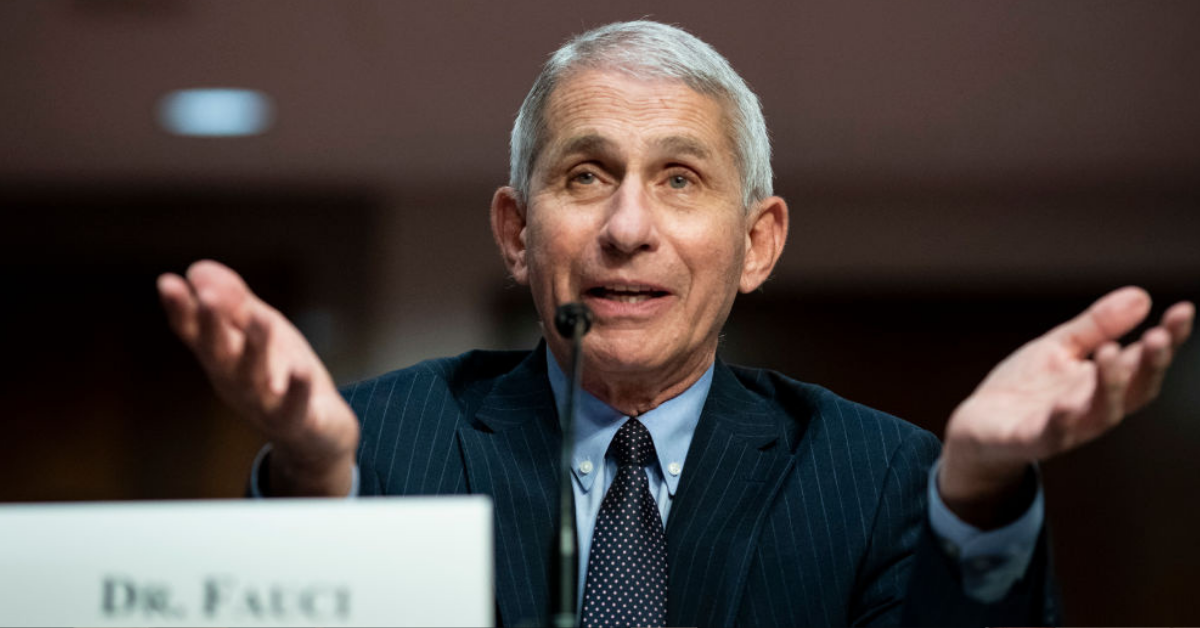 Article continues below advertisement
Dr. Anthony Fauci's wife says the pandemic is rough on their family.
If you don't know much about Dr. Fauci's wife, that's because she prefers it that way. The 67-year-old Dr. Grady is a bioethicist and head of the Department of Bioethics at the National Institutes of Health Clinical Center.
And she has kept a low profile on purpose, preferring to stay out of the spotlight.
So why is she suddenly making headlines herself? Because she recently decided to speak out in an exclusive interview with 60 Minutes on CBS about the impact of COVID-19 on her family, including their personal safety.
The couple confirmed that they have received threats, including death threats mostly aimed toward Dr. Fauci, and harassment of the entire family, as seen in the caption below.
Article continues below advertisement
Beyond that, they're faced with unique pandemic struggles because of Dr. Fauci's being front and center in fighting it.
"Yeah, it's been rough on ours in a way that I think is similar to many other families. We haven't been able to see our children very often. I can't see my mom very often," Dr. Grady shares. Her mother is a 96-year-old in an assisted living facility, and has contracted COVID-19 herself.
Article continues below advertisement
"So they understandably have very restricted visiting. And so all of those kinds of things really have been hard for us just like they have been for many, many families."
Dr. Grady also cites naysayers and non-believers as a source of frustration for Dr. Fauci and the family, saying, "The fact that, you know, the same message has to sort of be reiterated over and over again because either people don't hear it, or they don't believe it, or they don't adopt it."
But they are staying strong.
Dr. Grady says she tries to get her husband to rest, hydrate, and remember to eat, in addition to regular hand-washing and cleaning as part of their normal routine. They wear protective gear and regroup and reconnect through occasional power walks they get to take together.
And they encourage others to stay healthy and safe, too.