Antoni From 'Queer Eye' Opened Up About His Estrangement From His Mom
Who is Antoni Porowski's mother? The 'Queer Eye' star has been more open about his childhood and parents as the series has gone on.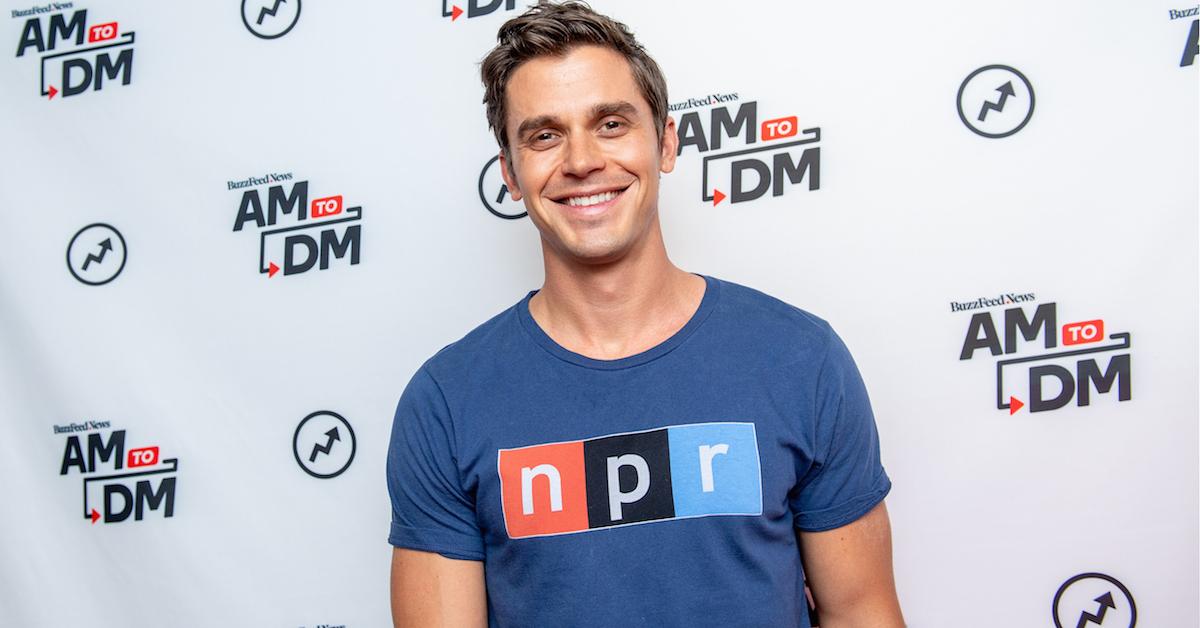 There's never a shortage of tearjerker moments on any episode of Netflix's Queer Eye, but it's usually because of a breakthrough on the part of the person getting a makeover. The new season of the hit series is Queer Eye: We're in Japan!, and the Fab 5 isn't letting any language barriers stand in the way of helping four people.
Article continues below advertisement
Antoni Porowski is the show's food expert, and he's one of the more reserved characters on the show. In the third episode of the Japanese season, Antoni opened up about the demise of his relationship with his mom. The emotional moment will surely be remembered as one of the show's most poignant.
Who is Antoni Porowski's mother? We have details on the episode that had fans' hearts breaking for Antoni and how his story might have salvaged another mother-child relationship.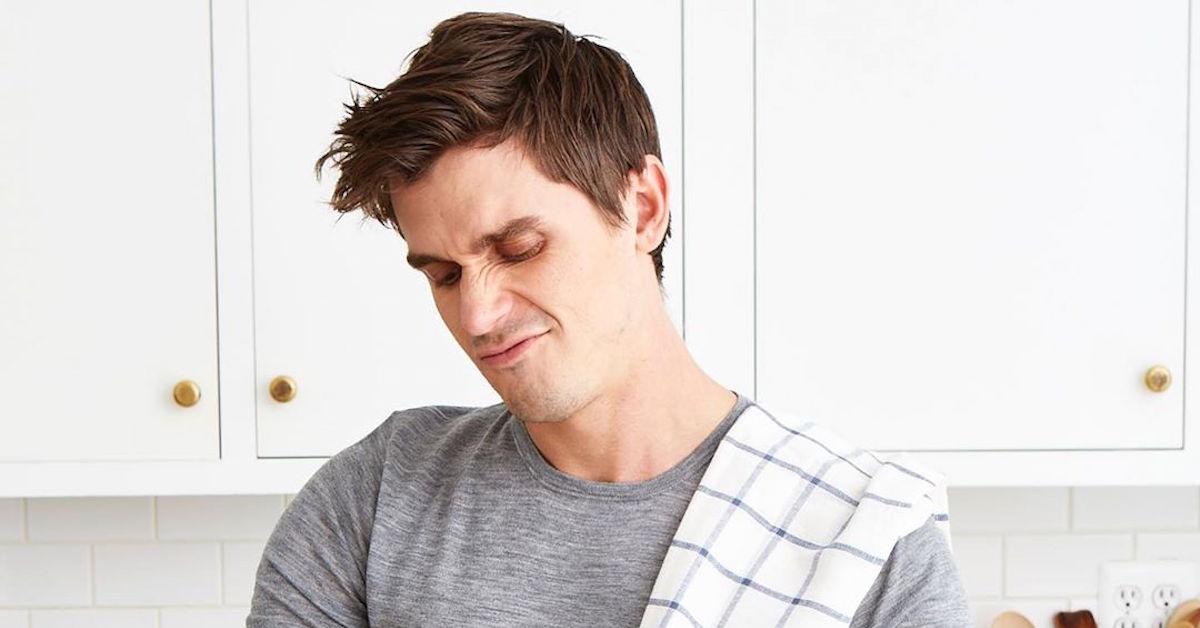 Article continues below advertisement
Who is Antoni Porowski's mother?
Antoni really began to open up about his troubles with his parents growing up on Season 4 of the show. He often detailed how food was a way to connect, and how it served as a sort of escape when he was having issues in his family. Not much is known about them otherwise.
When Antoni was a guest on co-star Jonathan Van Ness's podcast, Getting Curious, he discussed his background. His mother was born in Warsaw, Poland, and his family moved to Canada shortly before Antoni was born (two of his sisters were also born in Poland).
On Season 4 of the show, Antoni compared drill sergeant Wanda, who was getting a Fab 5 makeover, to his mom. Wanda was admittedly absent sometimes from her daughters' lives because she was so dedicated to work.
Article continues below advertisement
"I'm not saying she didn't love me growing up, but she was somebody who never said 'I love you' back. It was very hard for her to say, and when I would ask her and be like, 'Why don't you say I love you?' She'd be like, 'I don't have to say it, I do it with my actions'," Antoni said to Wanda.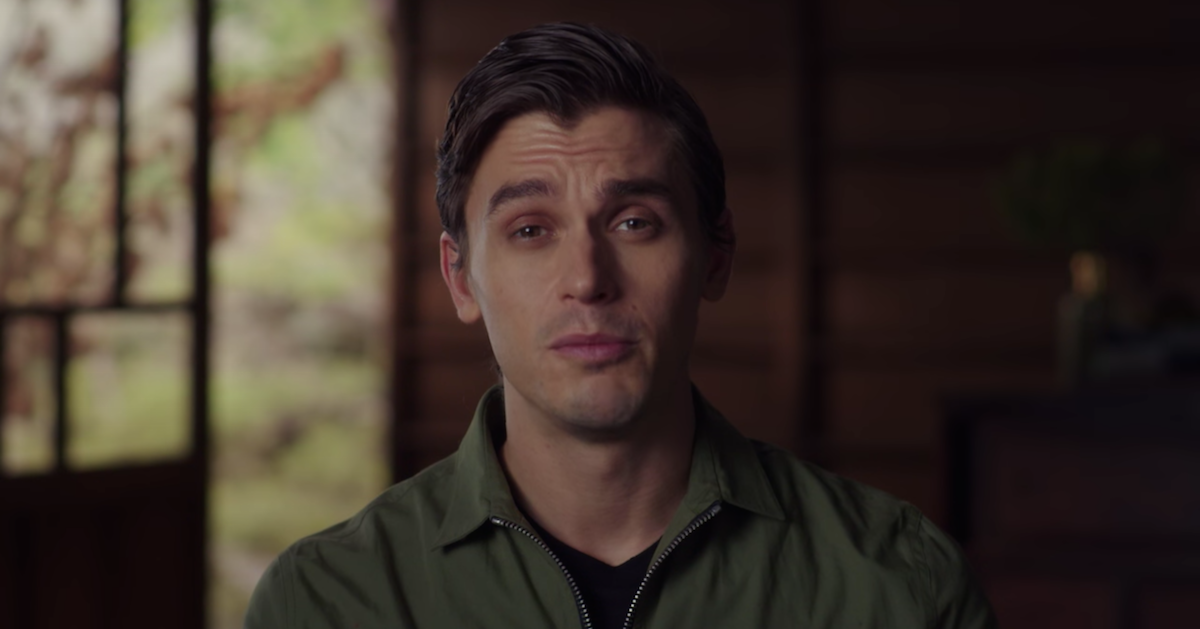 Article continues below advertisement
On Episode 3 of Queer Eye: We're In Japan!, the Fab 5 is helping Kae, a 23-year-old woman who struggles with self confidence because her mother never really had faith in her. When she, Antoni, and her mother, Kiyoko, cooked together, Antoni detailed how important it was for the two to focus on rebuilding their relationship.
Kae said she didn't like to cook because she thought she was bad at it, and her mom never let her try.
Antoni found some similarities in what Kae was saying to his own relationship with his family.
"I didn't necessarily cook with my mother growing up," Antoni said. "I used to watch her cook. She liked to do it on her own, but we still sort of shared that experience together. "
Article continues below advertisement
When they sat down to eat, Antoni said that cooking together and sharing a meal can really help a tenuous relationship between parent and child.
"Some of the most important talks I've ever had with my parents were either in the kitchen or sitting around our dining table," he continued.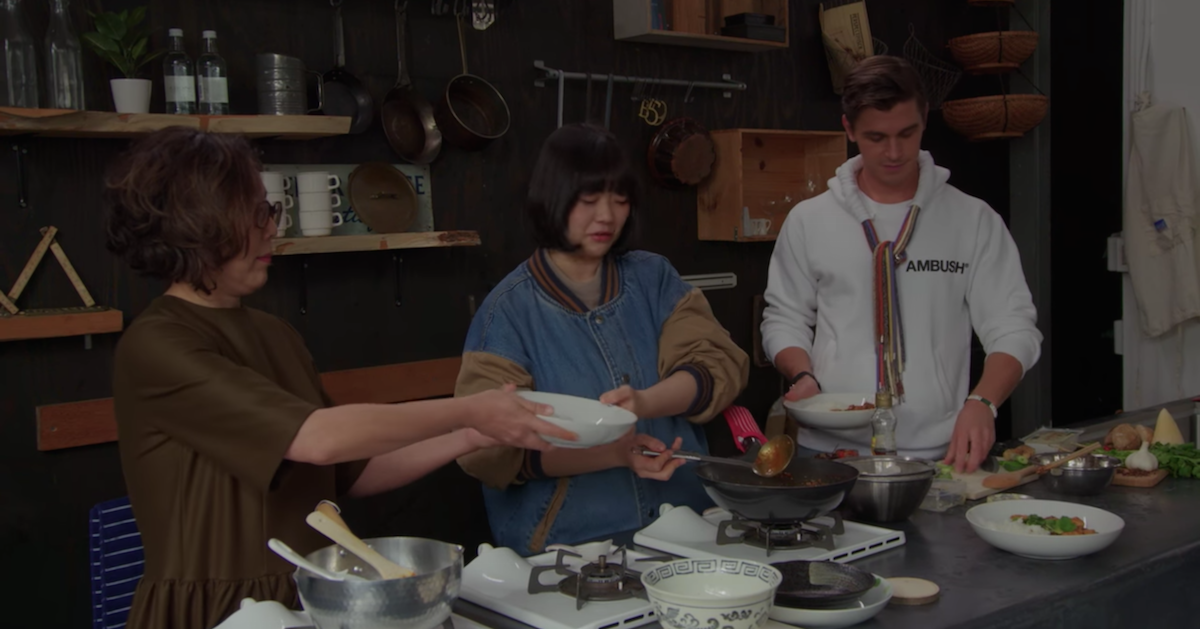 Article continues below advertisement
To further drive home his point, he said that Kiyoko might be too hard on her daughter. Kae said that her mother often finds things to critique about her, and Antoni said that Kae might feel like she can't speak about her struggles for fear of not being taken seriously.
"Growing up, I was a very big rebel to my parents," he said. "I was a complete nightmare. It was the hardest time for me to share what was going on with them and all that my parents could say was 'you're not cleaning up your room. you're coming home late. You're staying out all the time. You're not talking to us.' And they saw me as just acting out when, really, I was in so much pain. And I didn't know how to tell them."
"It's f-----g hard to talk to parents sometimes," he admitted.
Article continues below advertisement
Antoni admitted that he and his mother don't have a relationship.
It was clear in Kae's episode that Antoni was concerned that what happened between him and his mom might also occur between Kae and Kiyoko. He encouraged them to try to say "I love you" more frequently, and that those words of affirmation could do wonders for their relationship.
"I don't have a relationship with my mother," Antoni shockingly admitted. "It's something that's really difficult and when I think about it, I always think that the essence of any type of conflict between a parent and their kid is usually like a lack of communication or not understanding each other."
Much to Antoni's happiness, Kiyoko told her daughter she loved her. Pass us the tissues, please.
Part 1 of Queer Eye: We're In Japan! is available to stream on Netflix.