'Queer Eye: Japan's Kan Is Still Dating Tom and We're Melting
On this season of Netflix's 'Queer Eye,' they're taking Japan by storm. Learn about Kan, the series' 27-year-old out gay hero. Details!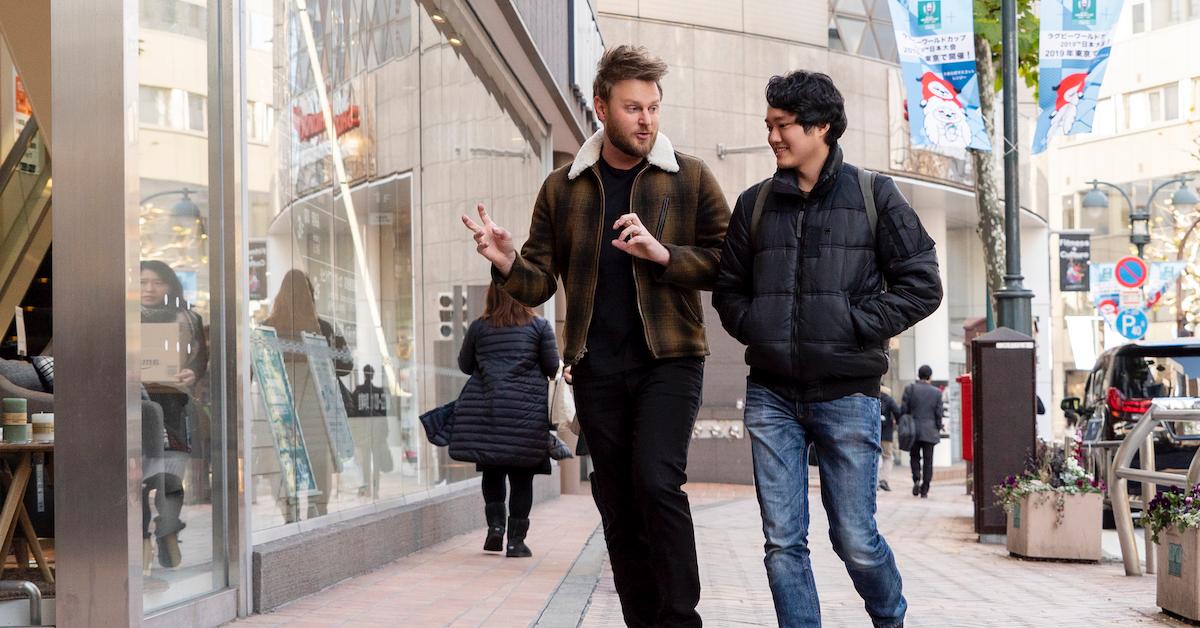 Replenish your tissues and get ready to cue the waterworks because a new special edition of Queer Eye hits Netflix on Nov. 1. Everyone's favorite makeover show is now headed to Tokyo, as the Fab Five bring self-care and self-love to the men and women of Japan while taking in the country's rich culture.
Article continues below advertisement
To help the Fab Five navigate the language and cultural barriers, Netflix has brought on Kiko Mizuhara and Naomi Watanabe to help guide the team around Tokyo.
Fans are already talking about Episode 2, which features Queer Eye hero Kan, a 27-year-old gay man who has taken the big decision of introducing his boyfriend to his family in a country where gay marriage is still unrecognized.
Article continues below advertisement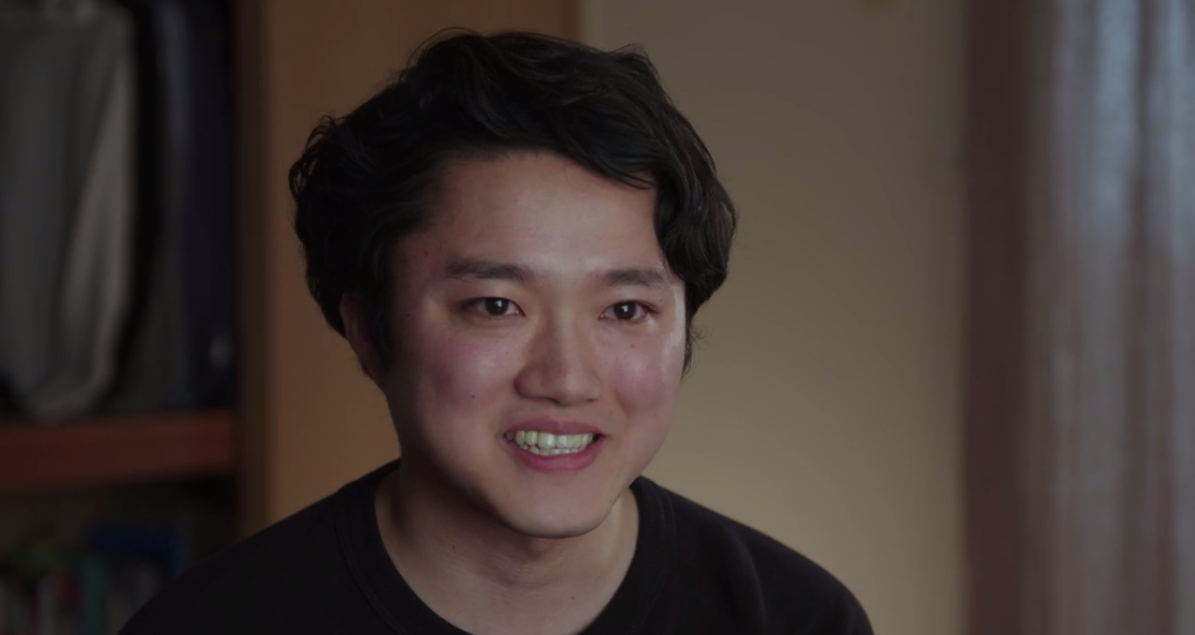 Out gay Kan from Queer Eye Japan is lacking in self-love.
Kan is your average out gay guy who works in cosmetics marketing and adores Beyoncé. He's in a long distance long-term relationship ("LDLTR," as JVN handily dubs it) with a man named Tom, who Kan met while he was studying abroad in Vancouver and London.
Article continues below advertisement
Growing up in a country where being gay is barely accepted, it comes as no surprise that Kan is lacking in self-love. Since he's had to put up with teasing since he was a little boy, Kan struggles to be an out-gay man in Japan and, as the Fab Five put it, "feeling like he can't truly be accepted as himself has given [him] anxiety his entire life."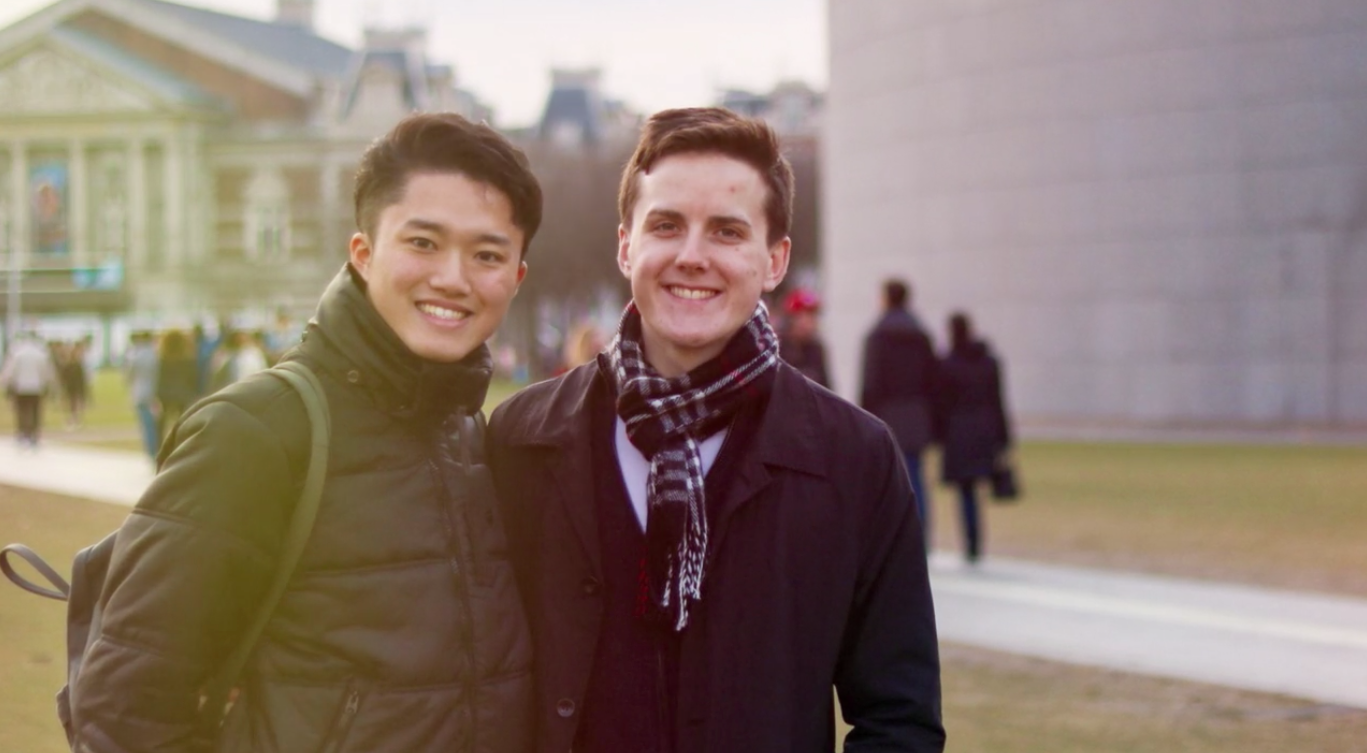 Article continues below advertisement
The Fab Five arrive in the nick of time to help boost Kan's confidence and self-acceptance, so that he can be in a good mental state when he makes the leap of introducing Tom to his Japanese family.
"Being queer in Japan is still considered by some to be morally wrong," Kan explains to the Fab Five, all out-gay men themselves.
He says that he felt he could more freely express his self-identity when he was studying abroad because the cultures in England and Canada were more accepting of different types of people. However, the team is quick to point out that for him to feel acceptance from others, he first needs to practice self-acceptance from within.
Article continues below advertisement
Put another way, "If you can't love yourself, how the hell you gonna love somebody else?!" Each of the team members works closely with Kan, giving him a makeover, talking him through mental blocks and introducing him to other people in the local LGBTQ community.
Article continues below advertisement
These days, he's still in his LDLTR with Tom.
Toward the end of the episode, there is a noticeable change in Kan, whose confident smile is a far cry from the shy, slouching man we met in the beginning of the episode.
Plus, we finally get to meet Tom, Kan's long-distance love at the end of the episode when he comes to visit Kan and his family in Tokyo. As Jonathan says, the two have "blissful smiles" upon reuniting and it's the sweetest thing to watch.
Article continues below advertisement
When Kan finally introduces Tom to his mother and brother, the meeting goes really well. Kan's mom tells Tom to "please come visit us again," and as the couple walks back home, they freely hold hands in the streets of Tokyo.
As Karamo puts it, "it's a very slippery slope always worrying about what other people are thinking of you," and it seems that the Fab Five have successfully helped Kan come a long way from where we met him at the start of the episode.
Plus, according to Bustle, who caught up with Kan after the episode, the two are still very much an item and December will mark their three-year anniversary. "The reason why I could live my life very happily is because I have been practicing lessons I have learned from the Fab Five," he added.
Watch all four episodes of Queer Eye: We're in Japan on Netflix.