The Fab Five Head to Jonathan's High School and Pay His Favorite Teacher a Visit
Meet Kathi Dooley, the music director of Jonathan Van Ness' high school in Quincy, Ill. The Fab Five will be making her over on 'Queer Eye.'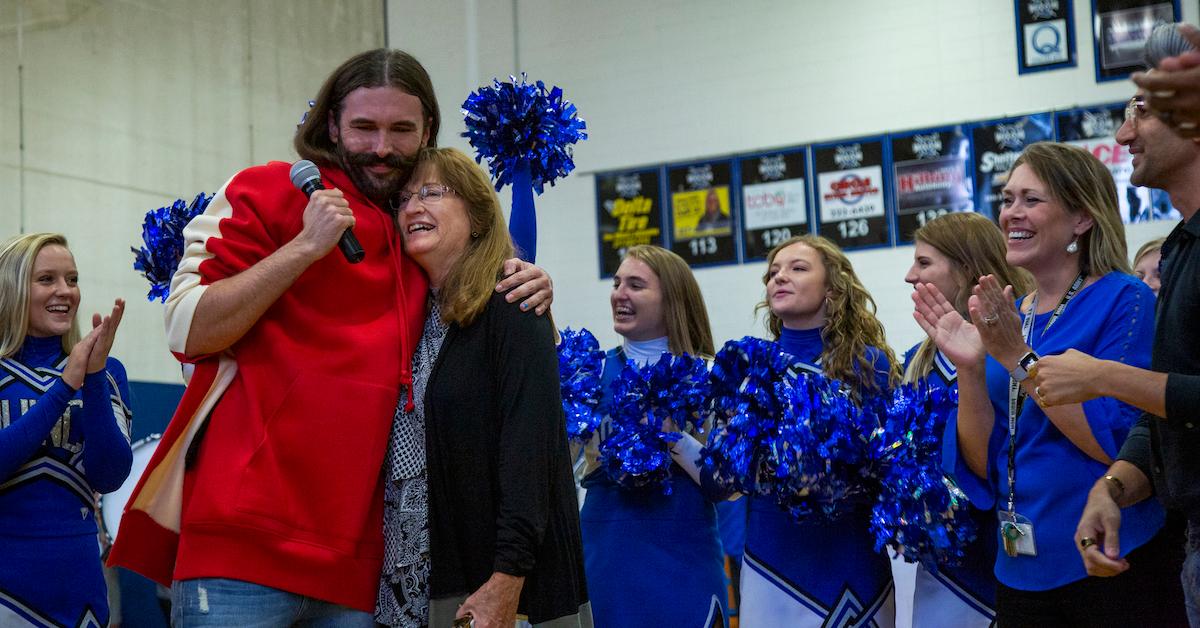 Article continues below advertisement
One thing we absolutely can't wait for is the series premiere, when we'll get to head back to Jonathan Van Ness' hometown across the Missouri border in Illinois and visit his alma mater, Quincy Senior High School to make over his former music teacher's classroom.
Here's everything you need to know about Kathi Dooley, the hero of Episode 1, "Without Further Ado."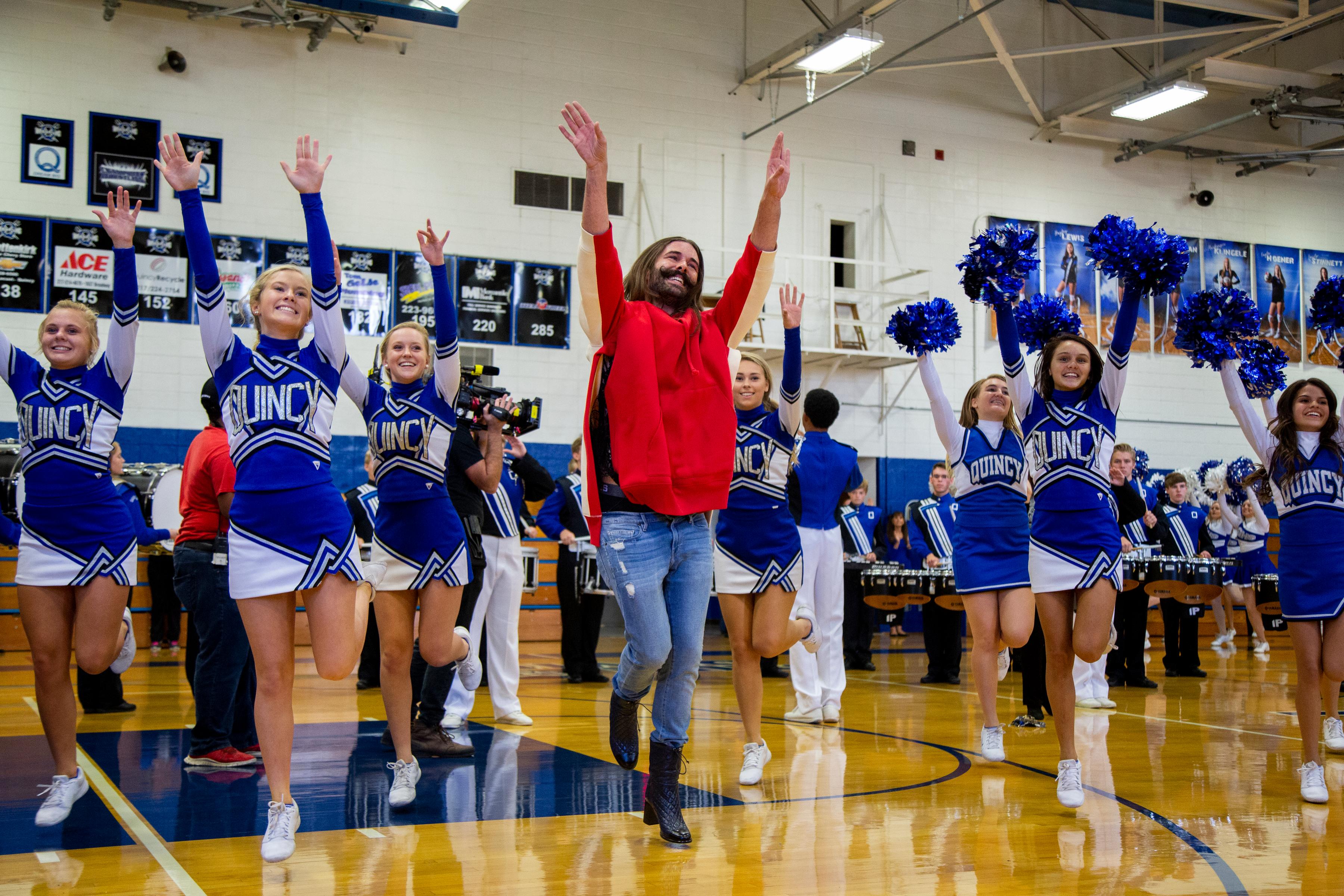 Article continues below advertisement
The Fab Five pay a visit to Jonathan's hometown of Quincy, Ill.
"This is Jonathan Van Ness, formerly of Quincy Senior High School, wishing you a gorgeous day," are the first words uttered in the trailer for the upcoming season of Queer Eye. We watch as a classroom full of stunned students look around quizzically at each other.
It turns out that we're zeroing in on Jonathan's former orchestra teacher, one Kathi Dooley, who's approaching her retirement and whom the Fab Five are eager to make their next heroic project. It's clearly an emotional trip down memory lane for Jonathan.
Article continues below advertisement
Kathi Dooley has had the same haircut "since the beginning of time."
Music director Kathi Dooley has been dutifully serving her community at Quincy Senior High School for the past 39 years. "My students would probably say that I've had this haircut since the beginning of time," she says when we meet her.
Over the course of her episode, we'll get to see the Fab Five make over — not Kathi's home — but rather, a classroom at the public school, which already has us holding back tears. "You have literally saved people's lives — mine included," Jonathan says in a heartfelt dedication over the loudspeaker.
Article continues below advertisement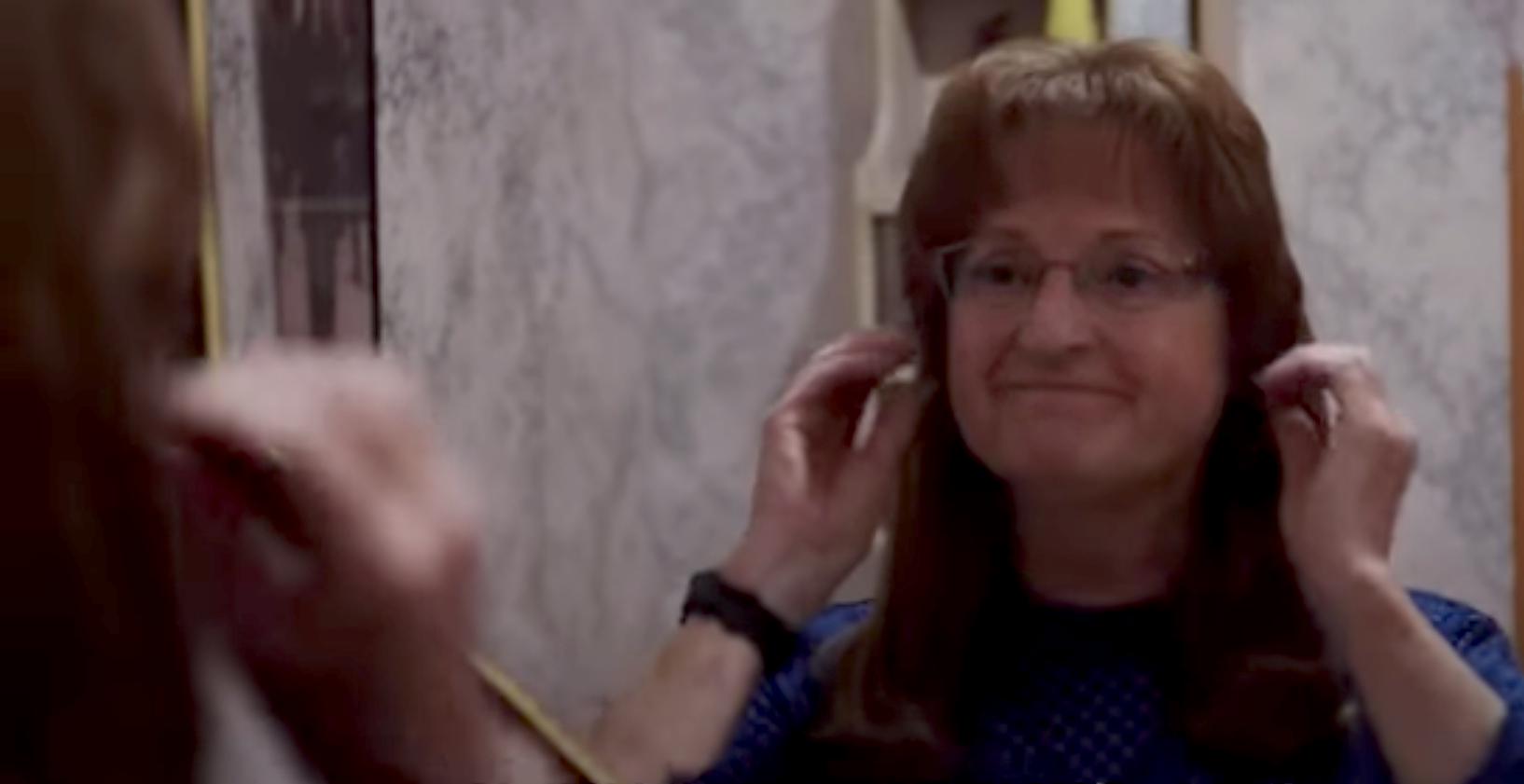 Of course, we also expect her hairdo will be expertly revamped and propelled into 2019 by Jonathan.
Kathi seems to have enjoyed the chance to dedicate some extra time and effort to herself and the classroom, but she admitted to being "kind of overwhelmed" to local paper, the Herald-Whig.
Article continues below advertisement
He may be Jonathan now, but JVN is known as "Jack" in his hometown.
All in all, Kathi sounds tickled to have shared some more heartfelt moments with her former student. "It's awesome to see one of your students get to live out his dreams and work with those incredible people," she said.
Superintendent Roy Webb was also moved by the Fab Five's decision to visit Quincy during a season that is otherwise Kansas City-centric. "The show's fun," he said, "and it's going to be fun for the entire community, for anybody who knows Kathi and knows our school district."
Article continues below advertisement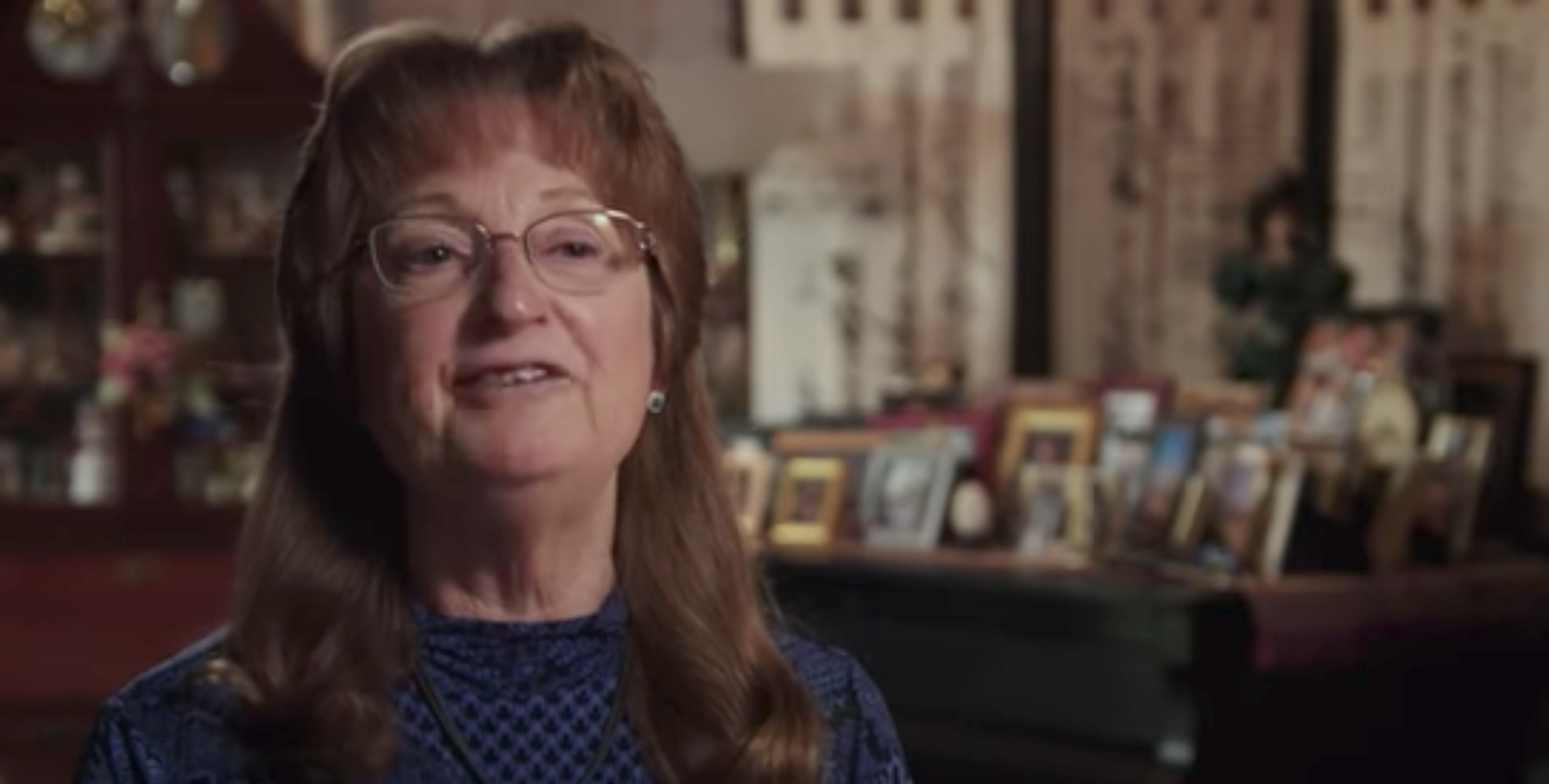 "It's going to be a great recognition of Kathi's service to this community and great to have Jonathan — most people around here know him as Jack — back," he continued. "He thought very fondly of Kathi and everything she did for him while he was in school."
Article continues below advertisement
Where is Kathi now?
Kathi was impressed and moved by the accomplishments that Jonathan — we mean, Jack — has achieved since he graduated from Quincy High School in 2004. "When you reach where you're up for three Emmys," she said, "and get to go home and be the hometown hero, it will be very special for Jack."
As for Kathi, her tenure as the music director of Quincy Senior High School is coming to a close. Next academic year will be her last and she plans to retire after the 2019-2020 school year ends. "The positive impact that you've had on our children over a 39-year period is unbelievable and inspiring," the superintendent gushed.
"Your career is one that this board and boards before us were honored just to be a part of," he continued. "It would be hard to point to someone who has given more of their life to the district or to our students."
We can't wait to learn more about Jonathan's role model high school teacher, and watch her get transformed by the Fab Five.
Season 4 of Queer Eye streams on Netflix on July 19.