Arch Manning Is Following in His Famous Family's NFL Footsteps
Arch Manning looks likely to continue the dynasty of great Manning quarterbacks, but who is his father, and how is he related to Peyton and Eli?
There are very few families with more of a legacy in the NFL than the Manning family. Peyton and Eli Manning are both Super Bowl-winning quarterbacks and their father, Archie, was also a starting quarterback for the Saints
Article continues below advertisement
Now, following the retirement of both brothers, attention has shifted to Arch Manning, a younger member of the family who may be poised to take on their legacy in the NFL.
Who is Arch Manning's father?
Arch is actually Peyton and Eli's nephew and the son of their older brother Cooper Manning.
Cooper was an all-star wide receiver in high school but was forced to retire from the sport after he was diagnosed with spinal stenosis.
Arch is just 15-years-old, but he's already seen as the top quarterback recruiting prospect of the 2023 high school class.
Article continues below advertisement
He's expected to draw offers from all of the major players in college football.
Arch, who plays for the Isidore Newman School in New Orleans, recently made his national TV debut in a 55-22 win over KIPP Booker T. Washington. He went 21-of-27 with 241 yards and had two touchdowns. He also rushed for two additional touchdowns and threw two interceptions. Although he didn't play a perfect game, he certainly turned heads.
Article continues below advertisement
What does Arch's dad Cooper Manning do?
Even as he nurtures his son's football career, Cooper has also made a career of his own by commentating on the world of professional football. Currently, he's the host of The Manning Hour on Fox Sports, and he's also a director of investor relations at AJ Capital Partners. He may not have a career in football, but Peyton and Eli's older brother has managed to make a fine life for himself anyway.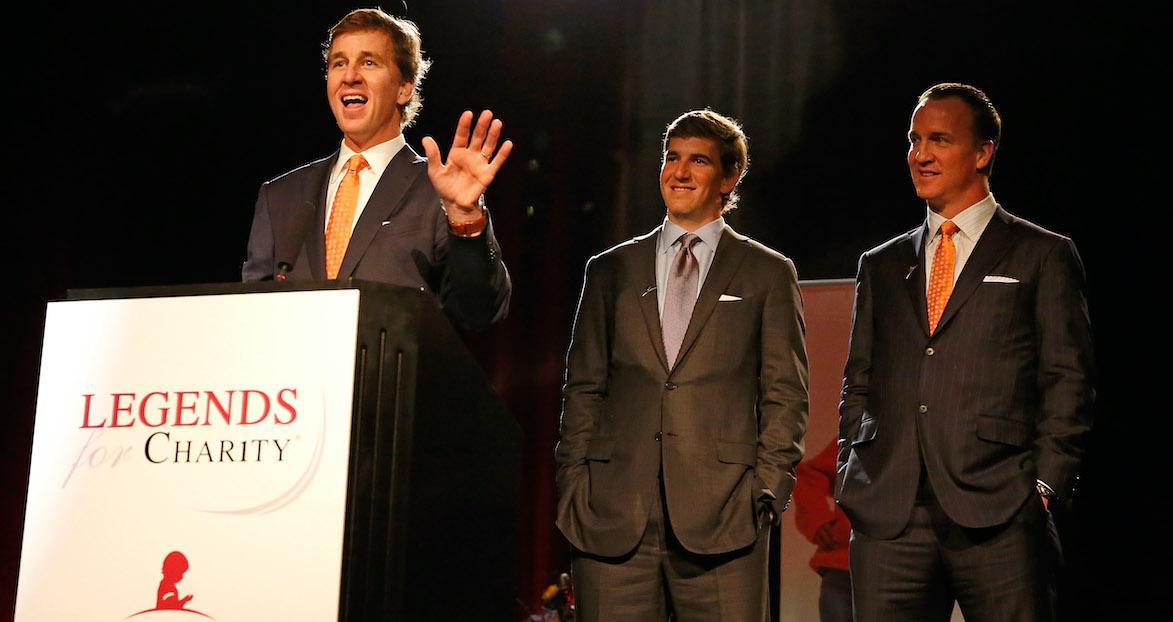 Article continues below advertisement
Cooper's career has given him the resources he needs to keep Arch at the Isidore Newman School, which is a private school that Eli and Peyton also attended, as did Odell Beckham Jr.
The school has a reputation for its ability to churn out great talent, and it's looking like Cooper's son may be on that list, having started for the team when he was only a freshman.
Does Peyton Manning have a son?
If Arch does make it to the NFL, he's going to have to live up to the careers of all the Mannings who played the game before him. That includes his uncle Peyton, who just recently retired from the game after a hugely successful career.
Arch is the only young Manning playing football right now, but both Peyton and Eli also have children who may make their way toward the game as they get older.
Article continues below advertisement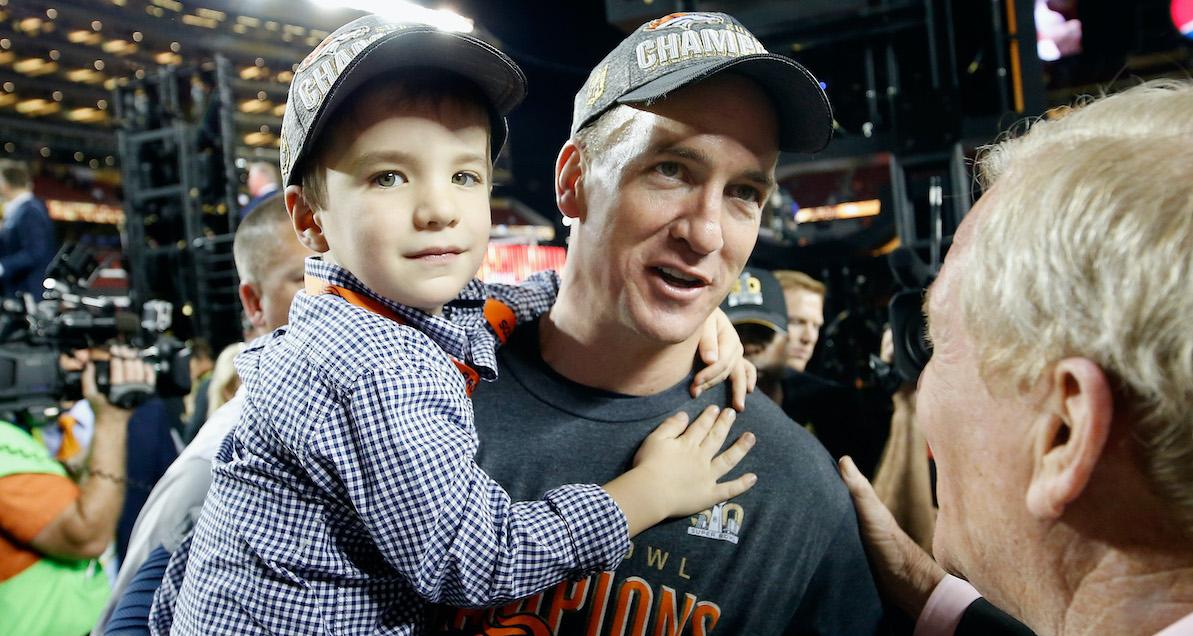 Peyton has twins (a boy and a girl) with his wife Ashley. Marshall and Mosley are 9 years old, so neither one of them is into tackle football just yet, while Eli is the proud dad to three girls (Lucy, Ava, and Caroline) and a boy named Charles.
In a family with football genes that appear to be as strong as the Mannings, though, it may just be a matter of time before Peyton or Eli's sons decide they are interested in following in their dads' footsteps.