'Floribama Shore' Star Aimee Hall Hasn't Posted About Her Boyfriend in Months — What's Going On?
'Floribama Shore' is back for Season 5 and we have a lot of questions. Are Aimee and Dillon still together after another season of filming?
Now that reality television is fully back in session, Floribama Shore is grabbing our attention once again. As if we thought nothing could be better than the guido culture of Jersey Shore, MTV brought us something better with the ridiculous but lovable characters featured in Floribama Shore. And one of our favorites is Aimee Hall, the woman unafraid to be herself.
Article continues below advertisement
Unlike some of the other cast members, Aimee is dating someone *on the outside.* So when she goes to stay at the house with her fellow castmates, her boyfriend, Dillon Johnson, stays back home where they fell in love. But after dating for two seasons of Floribama Shore, are Aimee and Dillon still together?
Article continues below advertisement
It seems like Aimee and Dillon from 'Floribama Shore' are still together.
Despite many ups and downs, it seems like the happy couple is still happy. Although Aimee hasn't posted about Dillon in 18 weeks, it's very likely that that's because she was filming for a large portion of the past few months. She might also not want to spoil anything ahead of Floribama Shore, so maybe her and Dillon's relationship could have some part in Season 5.
Article continues below advertisement
On the other hand, Dillon posts frequently about Aimee. Basically, all of his recent Instagram posts are with Aimee, so unless they broke up sometime in the last week (after his most recent post), it appears as if Dillon and Aimee are very much still together.
Not only that, but they recently celebrated their two-year anniversary as a couple! That's a common timeline for a proposal — so could things be moving forward for Aimee and Dillon on television?
Aimee from 'Floribama Shore' and her boyfriend, Dillon, had a rocky road.
Although Aimee and Dillon are still together now, it wasn't always an easy road to get here. They first started dating in the summer of 2019, but later that year, they split up because Dillon cheated on Aimee. She shared this saga with her social media followers and said she'd release a video with more info on YouTube but then never made the video.
Article continues below advertisement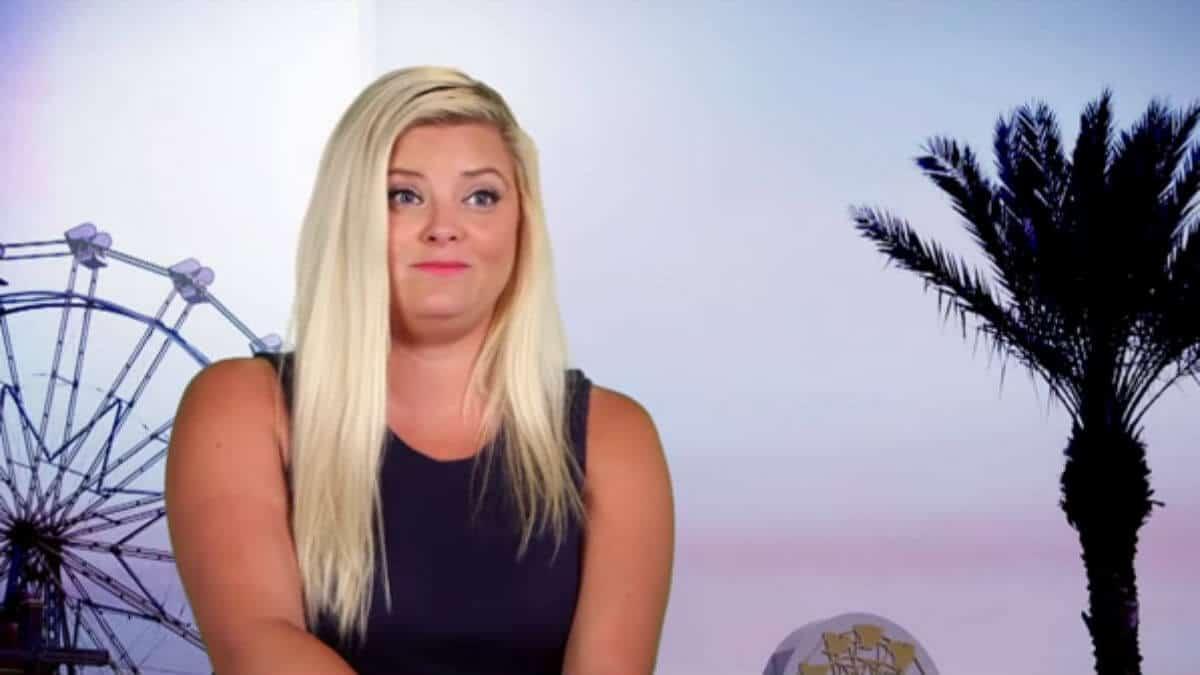 Because of this, a lot of followers accused her of making the story up, but Aimee assured them that some things changed and she decided against airing out all her qualms publicly. She and Dillon actually decided to work things out and got back together.
Article continues below advertisement
She explained in a Twitter video, "If you are a person and you can say you have never forgave somebody who did you wrong, you are a motherf--king liar okay? We're not perfect. I'm not perfect, he's not perfect, we both did some f--ked up s--t that just wasn't right."
In past seasons of Floribama Shore, Aimee gushed about Dillon, and the two always seemed very happy together. Their only troubles were offscreen — before dating, Dillon was in jail (although we don't know for what), and he had some trouble with drugs.
But he claims to be on the straight and narrow now, and if his social media is any indication, he's very in love with Aimee. And we love it. Will Dillon play more of a role this season of Floribama Shore?
Tune into new episodes of Floribama Shore every Thursday at 8 p.m. EST on MTV.