Did Benjamin and Akinyi's Love Connection Last Beyond '90 Day Fiancé'?
Are Akinyi and Ben Still Together from '90 Day Fiancé'? An update on their relationship after the show, and their journey together.
Nothing is ever easy on TLC's 90 Day Fiancé: Before the 90 Days. Many of the couples featured on the show met online and soon discover that trying to forge a connection in-person always proves to be difficult.
Akinyi Obala met when Benjamin Taylor and expanded his geographic horizons on a dating app. The two hit it off, and Benjamin was willing to travel across the world to meet Akinyi and ask for her hand in marriage in Kenya.
Article continues below advertisement
Akinyi's family and Ben's concerns for his young son quickly gave the pair an uphill battle in their relationship.
Are Benjamin and Akinyi still together?
After a tough divorce, Benjamin began online dating in his home state of Arizona. But, he wasn't thrilled with the lack of romantic prospects in his area, so he expanded his dating profile so there was no distance barrier. He met Akinyi online, who lived in Nairobi. She made the first move, and Benjamin was utterly flattered that she was interested.
Article continues below advertisement
Benjamin did worry about how a new marriage would affect his young son, Grayson, and there were tender moments on the show when Benjamin talked about how his child was his biggest priority. He made the journey to Kenya, and it was soon clear that his son would be just one of many roadblocks in their relationship.
Article continues below advertisement
Benjamin soon learned that he was the first man Akinyi had brought home before, and he was quite possibly the first white man to ever visit her village. He also was made aware that he'd have to offer her father a bride price in order to be given approval to marry Akinyi.
He was candid about how he wasn't flush with cash, and paying the bride price would be an issue if her father demanded a large sum.
Article continues below advertisement
The couple's current relationship status has been kept private, and the two have not shared couples photos on each of their Instagram pages.
According to Soap Dirt, Benjamin did apply to get Akinyi a K-1 visa to travel to the U.S. in April. This is a long-term commitment, and is certainly not to be taken lightly, so if Benjamin did seek this visa, it is likely that the two are still in a relationship. Of course, we have yet to see if the couple has taken further steps in their relationship.
Benjamin's ex-wife spoke out about him appearing on the show.
Akinyi voiced her concerns about becoming a stepmother on the show, and Benjamin's ex sounded off. Hanekawa Dravon is Grayson's mother and Benjamin's ex-wife, and she detailed how she wanted a potential stepmother to be introduced to her son.
Article continues below advertisement
"No one just becomes a step-parent. By marriage, technically yes, you are a step-parent if your spouse has a child from a previous relationship. But by NO MEANS does that mean you have that level of a relationship with that child from day one," she wrote on Instagram.
Article continues below advertisement
"When my current partner met my son, he met him as a friend. He got to know him and grow to understand what he meant to him. My son is smart and he told ME that my partner was his step dad. (I'm sure confirmed through school family tree building)," she continued.
"Im deeply concerned when someone pushes a person into a role they are not prepared for mentally. If he wants this relationship to work he will let her guide that pace. Let her get acclimated with a new country and life before shoving the role of stepmom on her. Just my 5 cents," she concluded.
Article continues below advertisement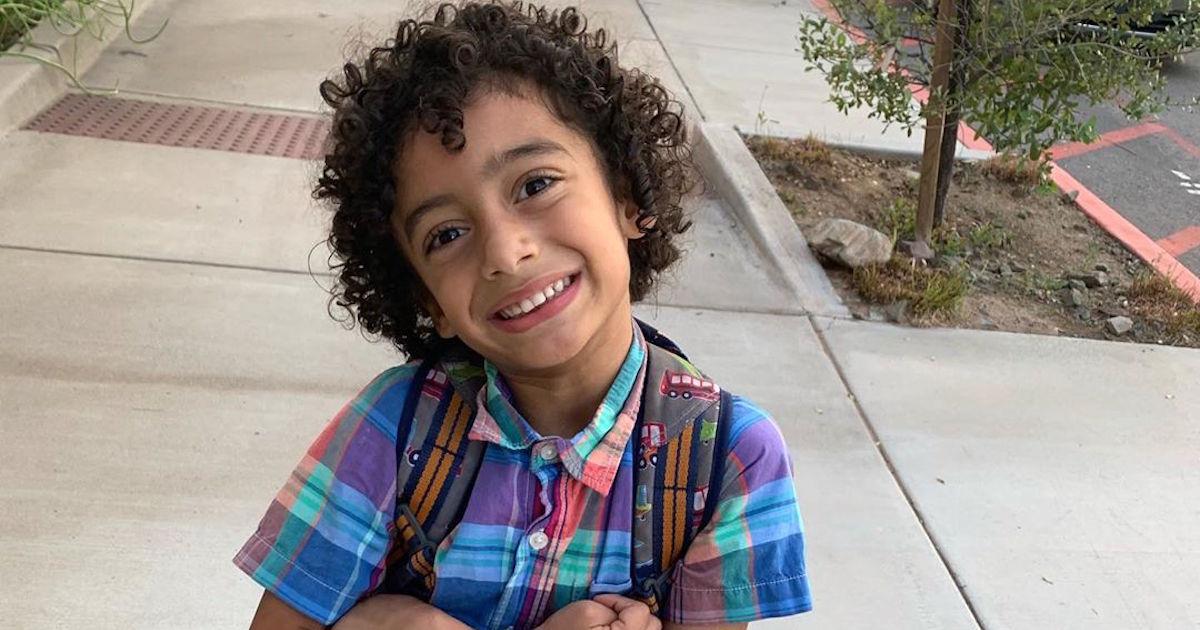 Hanekawa hasn't commented further on her ex's appearance on the show, but it's clear that she also has their son's best interests in mind.
90 Day Fiancé airs on Sundays at 8 P.M. on TLC.