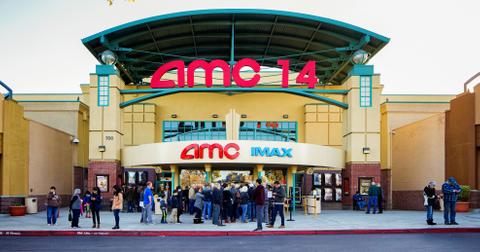 AMC Theaters May Not Survive the Pandemic
By Sara Belcher

Updated
It's a bad time for movie theaters across the country, and AMC is getting hit particularly hard.
As the COVID-19 pandemic continues to keep most businesses closed due to stay-at-home orders in place, theaters are finding it hard to remain afloat.
Movie theater chain AMC has recently revealed that it is considering filing for bankruptcy, putting the future of the theaters in question.
Does this mean AMC theaters are closing for good, though?
AMC is considering filing for bankruptcy.
In an effort to prevent the spread of the novel coronavirus, movie theaters across the countries have shut their doors. As theaters usually draw larger crowds of people, making them unable to comply with social distancing guidelines, remaining open wasn't an option for many.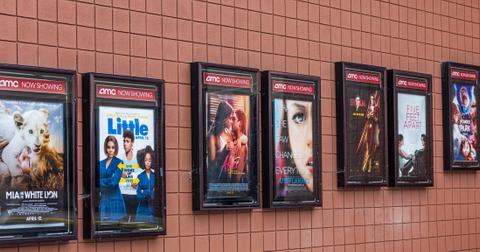 Besides being unable to allow visitors to maintain a safe distance from other movie-goers in the theaters, the film industry has almost come to a complete standstill. Most of the movies initially set to release this year have been postponed to late summer or early fall with the hopes it'll be safe to open, though some studios have decided to instead premiere movies exclusively through streaming services.
This has put movie theaters and AMC in a particularly hard place, potentially preventing them from generating revenue even after they open.
"We are generating effectively no revenue," AMC said in a regulatory filing, according to CNN.
The company allegedly has been considering filing for bankruptcy after seeing a sudden plummet of 22 percent in its revenue, according to the outlet.
While some cities and counties are beginning a slow reopening process, AMC says there's still no guarantee they'll be able to generate any revenue, given the current restrictions and barriers in place.
"Even if governmental operating restrictions are lifted in certain jurisdictions, distributors may delay the release of new films until such time that operating restrictions are eased more broadly domestically and internationally, which may further limit our operations," the company told CNN.
Does this mean AMC is closing for good?
While this may seem alarming for those who are fans of the movie theater chain, filing for bankruptcy does not mean AMC will be closing all of their theaters across the country.
"We believe we have the cash resources to reopen our theaters and resume our operations this summer or later," AMC said, according to CNN. "Our liquidity needs thereafter will depend, among other things, on the timing of a full resumption of operations, the timing of movie releases and our ability to generate revenues."
The best way to prevent contracting or spreading coronavirus is with thorough hand washing and social distancing. If you feel you may be experiencing symptoms of coronavirus, which include persistent cough (usually dry), fever, shortness of breath, and fatigue, please call your doctor before going to get tested. For comprehensive resources and updates, visit the CDC website. If you are experiencing anxiety about the virus, seek out mental health support from your provider or visit NAMI.org.