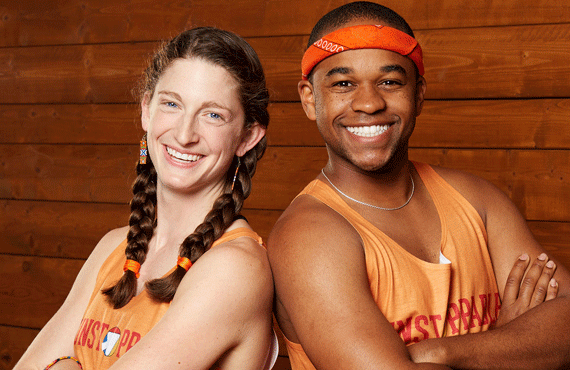 Wait, Are 'The Amazing Race' Teammates Becca Droz and Floyd Pierce Dating?
Season 31 of The Amazing Race brought together past contestants from Big Brother, Survivor, and TAR, all competing for the ultimate prize of $1 million.
Article continues below advertisement
One familiar team back for another round of The Amazing Race is Becca Droz and Floyd Pierce. We first met the duo on Season 29 of the hit reality series when the two strangers were paired up to venture around the world together.
However, the pair were cut from the competition in the 10th leg because Floyd appeared to have suffered from heat exhaustion and dehydration.
Though Becca and Floyd did not know one another before their appearance on The Amazing Race, their chemistry certainly made them a fan-favorite during the competition. Returning to the show as "Team Fun," these two are now total besties.
Fans can see they have a great relationship on-screen, and some even question if Becca and Floyd are dating.
Article continues below advertisement