Demi Lovato Confirms Her Friendship With Selena Gomez Is Over
Selena Gomez and Demi Lovato were friends for years, but are the former Disney duo still friends? They had a huge fallout and reconnected.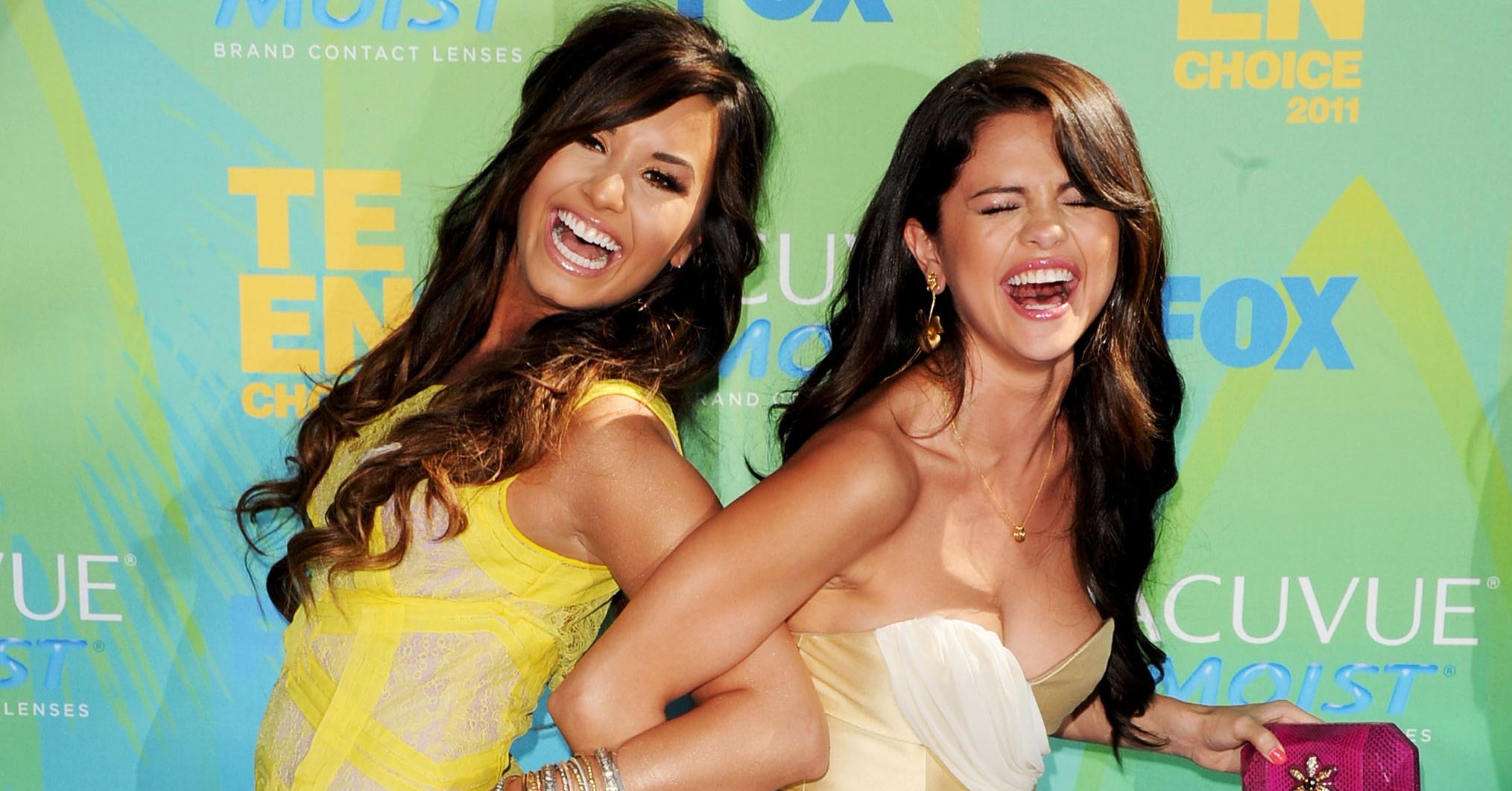 Anyone who was a fan of Disney Channel as a kid remembers the iconic BFF-duo that was Selena Gomez and Demi Lovato. The pair was inseparable, and everyone wanted to have a best friendship like they had.
But both singers have grown and changed over the years, and so has their friendship. Are Demi and Selena still friends now? Well, a recent interview with Demi seems to reveal the answer is "no" – but they have a lot of history together.
Article continues below advertisement
Demi and Selena met on 'Barney.'
The pair's friendship began at age seven when they both were on the same season of Barney and Friends. It was the beginning of their acting careers, and the two were instant friends.
"Very early on, you could just tell they clicked," director Fred Holmes told International Business Times in September 2017. "Certain kids got along with other kids and they were just two of those that really clicked. They were pretty inseparable and ate lunch together and all those types of things."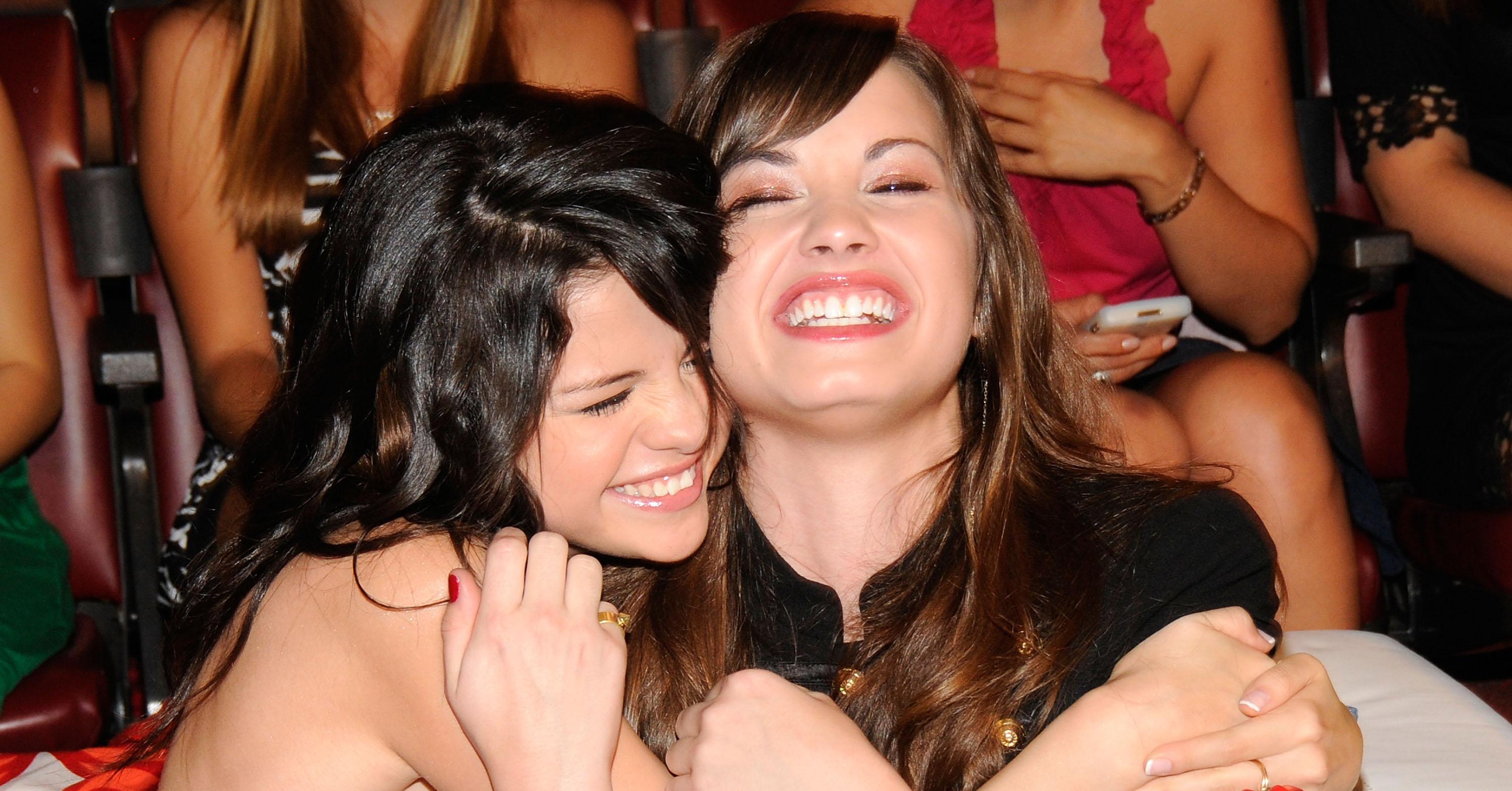 Article continues below advertisement
The two then went on to rise to success side by side. They both landed roles in Disney Channel shows, with Selena as Alex on Wizards of Waverly Place and Demi as Sonny on Sonny with a Chance. They even had co-star roles in the Disney Channel Original Movie The Princess Protection Program.
But after years of being seemingly attached at the hip, they started to drift apart.
Selena began a friendship with Taylor Swift.
Some speculate the reason a wedge was shoved between the two BFFs was Taylor Swift. Selena met Taylor through her relationship with Nick Jonas (while Taylor was dating Joe Jonas), and the two slowly became close.
At the same time, it was becoming clear Selena and Demi were drifting apart. While it's natural for friendships to ebb and flow, it seemed as though there was more to the story.
Article continues below advertisement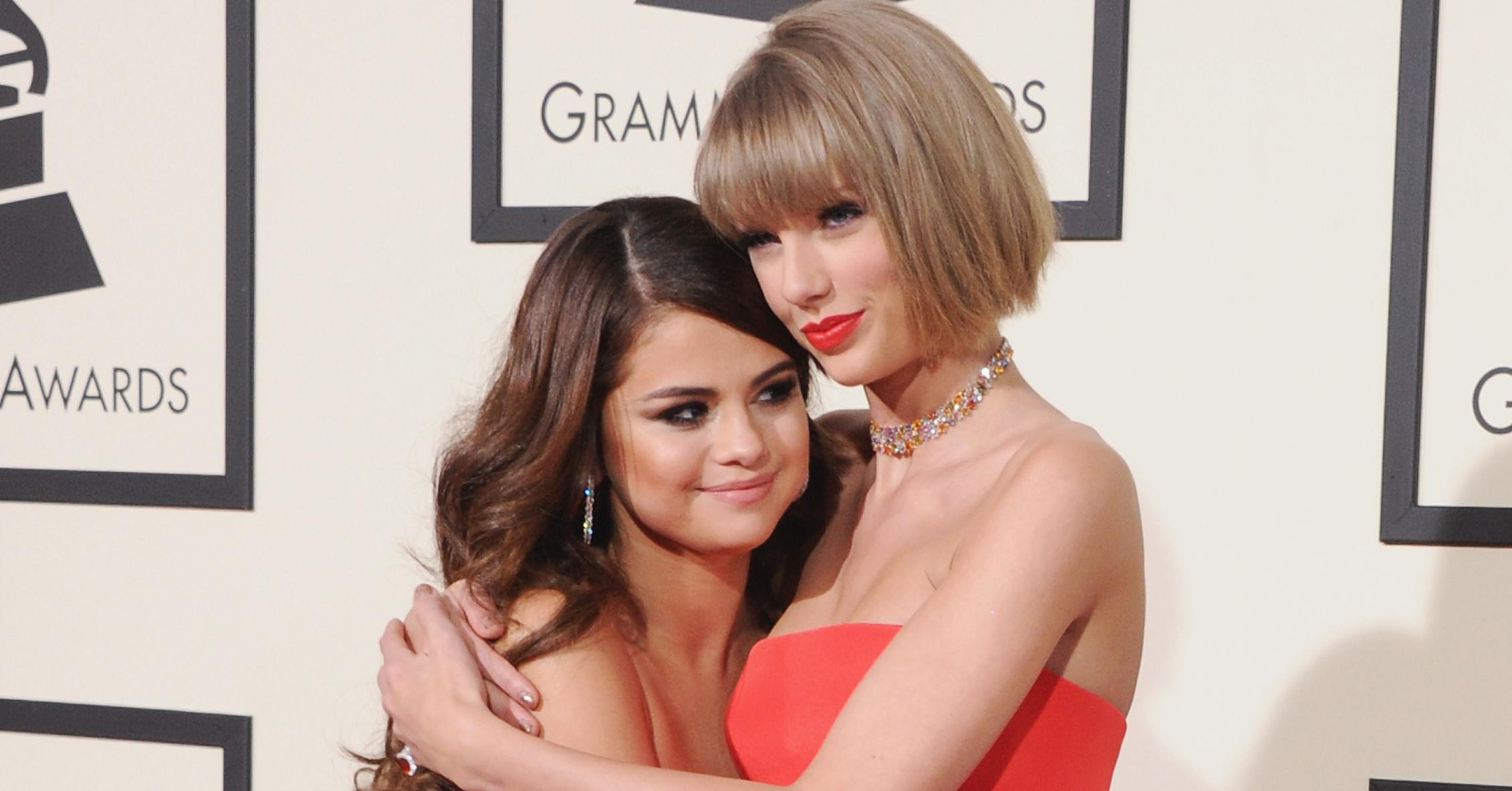 At the time, Demi covered up their distance (while simultaneously dissing her former friend) by saying, "We're both busy, and I wish the best for her. True friends don't let their friends or family be mean to you. If you can't trust somebody, you can't be friends with them."
And when asked by a fan how Selena was, Demi responded, "Ask Taylor," followed by a wide but stiff smile. Clearly, there was more to their fall-out than we know.
Article continues below advertisement
But Selena reached out when Demi was in rehab.
Despite their on-again, off-again friendship, Selena reached out to Demi numerous times while she was struggling with her eating disorder and addiction.
"[Selena] called me crying when I was in [rehab] and was just so worried," Demi said after her first round of treatment for depression and bulimia, according to MTV. "I was like, 'Look, I should be the one crying, it's all good!' But she was so worried and ever since then, we've gotten closer."
And every other time that Demi was openly struggling, Selena made it a point to reach out and offer her support. Even after Demi's most recent overdose, Selena worried about her former BFF.
"Selena has reached out to Demi's family members to share her love and prayers, and she is really distraught about her health," E! News reported. "She hates that Demi has been suffering."
Article continues below advertisement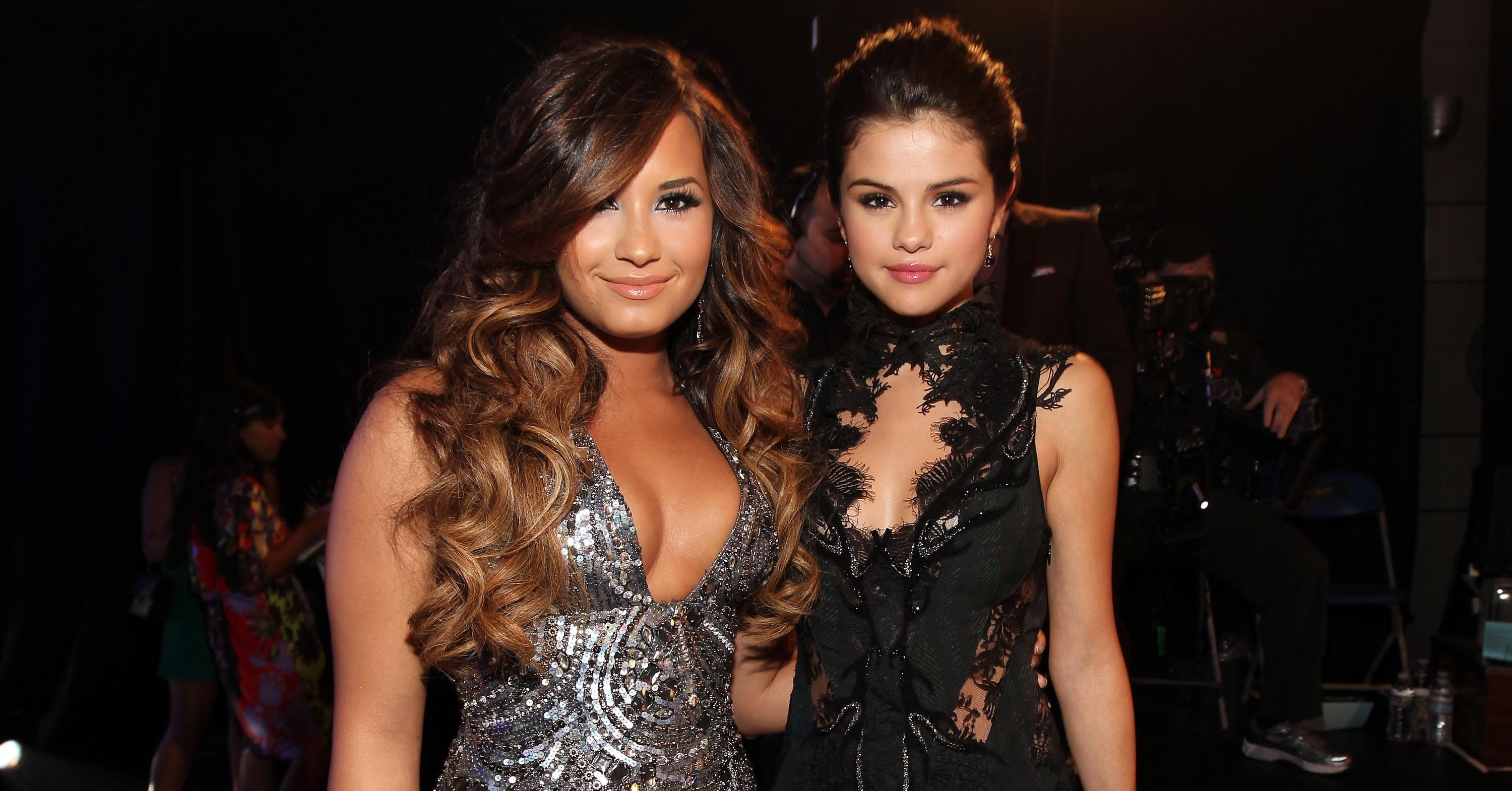 Selena also admitted that she did it because she cared. When asked about it, her only response was, "I didn't do a public thing. I didn't want to. I…I love her. I've known her since I was seven. So…it's…that's what I'll say."
Article continues below advertisement
"Demi and Selena love each other and always will love each other," Demi's mother, Dianna De La Garza, said to PEOPLE in February 2018. "They started out together! We had some great times together. They will always love each other. There's nothing that will ever come between them."
Selena even applauded Demi's Grammys performance, congratulating her for putting herself out there as much as she did.
"I wish there were words to describe how beautiful, inspirational, and DESERVED this moment was," Selena wrote on her Instagram Story after the performance. "Demi, I'm so happy for you. Thank you for your courage and bravery."
However, it doesn't seem the message was a jumping off point for the singers to rekindle a friendship.
Article continues below advertisement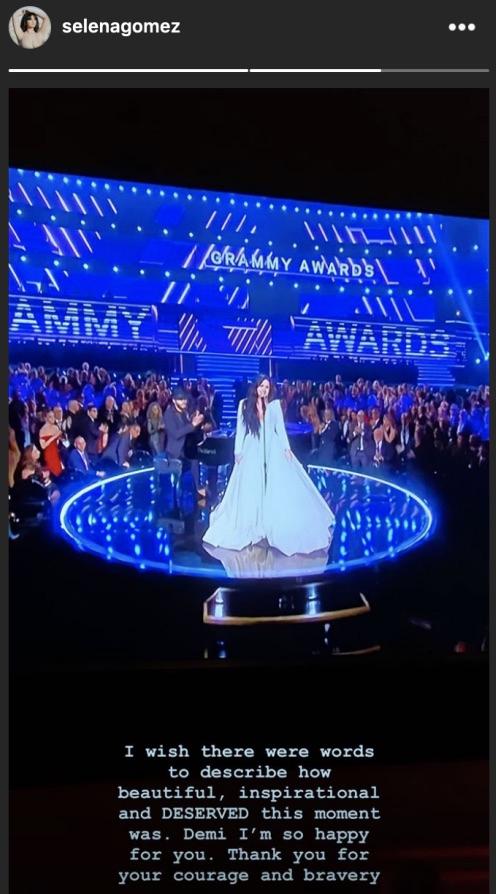 In an interview for the May 2020 edition of Harper's Bazaar, Demi addressed Selena's tribute in a way that suggests it was awkward for her. "When you grow up with somebody, you're always going to have love for them. But I'm not friends with her, so it felt …" she said, trailing off before finishing that sentence. "I will always have love for her, and I wish everybody nothing but the best."
She also confirmed she is no longer friends with the Jonas Brothers and says of all the people she came up with during her time on Disney Channel, Miley Cyrus is the only one she currently speaks to. "She's awesome, and I love her to death and always will, always have. But I think she's kind of the only one from that era that I still stay in touch with."