Is 'RHONJ' Star Dolores Catania Still Dating David Principe? — It's All Very Uncertain
By Leila Kozma
It's only been a few weeks since Dolores Catania proudly announced that she and her new boo are temporarily moving in together.
The Real Housewives of New Jersey star took the next step with David Principe in early November, but eager fans of the show can already sense trouble brewing.
The realtor-turned-media personality never shied away from offering some hot takes on how fellow cast member Joe and Teresa Giudice are getting along. Is karma to be blamed? Are Dolores and David still together?
Are Dolores and David still together? He was absent from a recent RHONJ episode.
While the handsome obstetrician-gynecologist did not make an appearance on the show, Dolores did get the chance to demonstrate an unparalleled ability to handle arguments.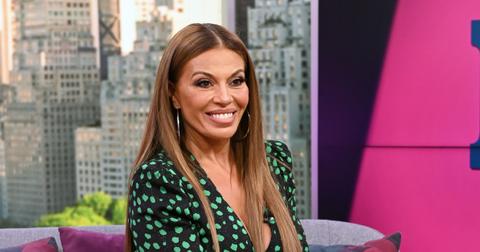 In a crucial scene of the episode — just after the Teresa-Margaret face-off triggered by a seemingly harmless sign hanging outside the restaurant — Dolores took it as her task to confront Jackie about a problem she's been aware of for a while.
"Jackie, what it comes down to is you're just not for me," Dolores informed the fellow cast-member, whom she refused to refer to as her friend very recently.
Although her statement wasn't met with raving responses — the angered Jackie started screaming from the top of her lungs at one point — the scene did reveal just how good Dolores' communication skills are when it comes to open confrontation.
Not one to beat around the bush, the mother-of-two gave Jackie an honest explanation as to why they don't get on.
Arguably, this is a skill one might find herself relying on in a romantic relationship as well: the ability to share opinions openly can prove crucial at times.
Our question is: was she practicing for another fight by any chance?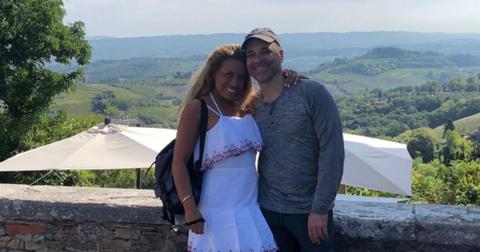 Dolores and David moved in together by necessity.
As Dolores explained in a previous interview with The Daily Dish, she and David ended up moving in together because he was building a new house.
It took weeks for the heartbreakingly good-looking doctor to work up the courage to ask the celeb her thoughts on this idea. It might have taken some convincing, but Dolores did eventually agree to do it.
While most couples get the chance to enjoy the peace and tranquility that comes with a shared home, Dolores and David found themselves in a different predicament altogether.
Frank Catania, Dolores's ex-husband, has been living in Dolores' house ever since he got disbarred in November 2018. Although Dolores made clear on various occasions that her ex and her boyfriend get on just fine, we can't help but wonder — could this have had a bad impact on their relationship?
It's all very uncertain.
The couple kept a low profile for the past few weeks, and neither of them has posted photos of each other on social media for a good while now. Could this be the silence before the storm? Why are they so quiet?
Catch new episodes of The Real Housewives of New Jersey on Wednesdays at 8 p.m. on Bravo.