Yes, Flying Snakes Are a Real Thing — Thanks 2020
Not only are flying snakes real, but researchers are uncovering information about how their movements help them glide through the air. Learn more.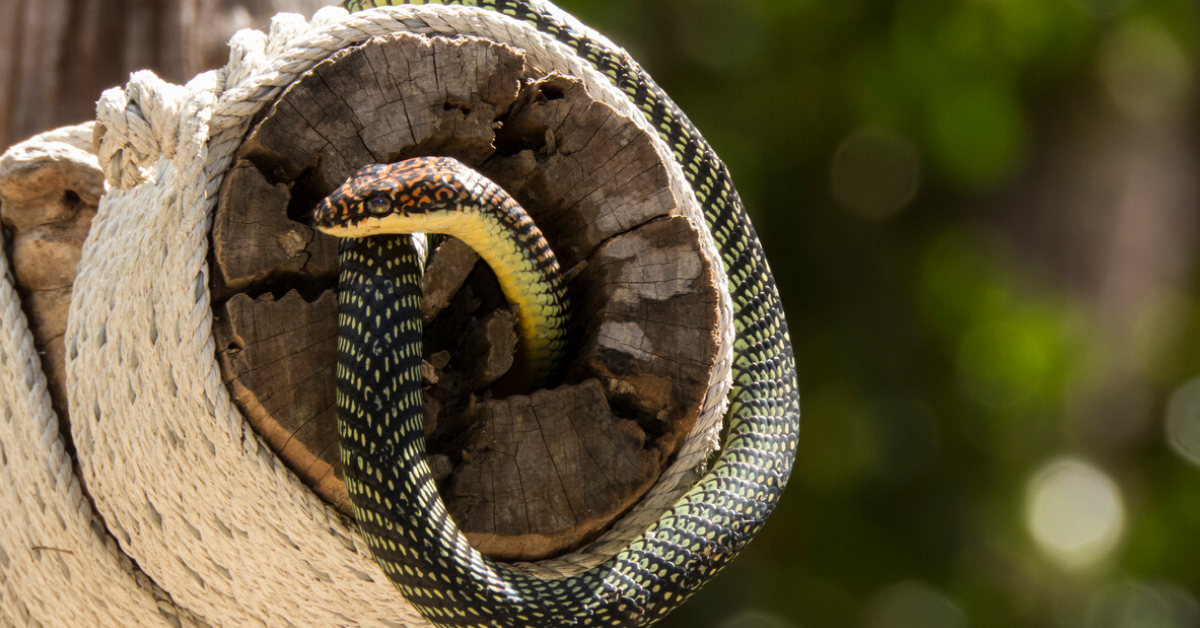 Okay, 2020. We see you — you've definitely made your mark. So far, you've brought us a global pandemic, plenty of political and societal unrest, murder hornets, and much more.
If we hadn't raised the white flag yet, we're seriously considering it because of two words: Flying. Snakes.
Article continues below advertisement
Wait… are flying snakes real?
If you're thinking that flying snakes sound like something out of The Hunger Games, we're right there with you.
They may sound like a work of pure fiction, but it turns out — they're not. Yes, flying snakes are very real. And they're making headlines around the world.
Their scientific name is Chrysopelea paradisi — or paradise snake tree — but they're most commonly referred to as flying or gliding snakes, and according to National Geographic, they can grow to be up to four feet long.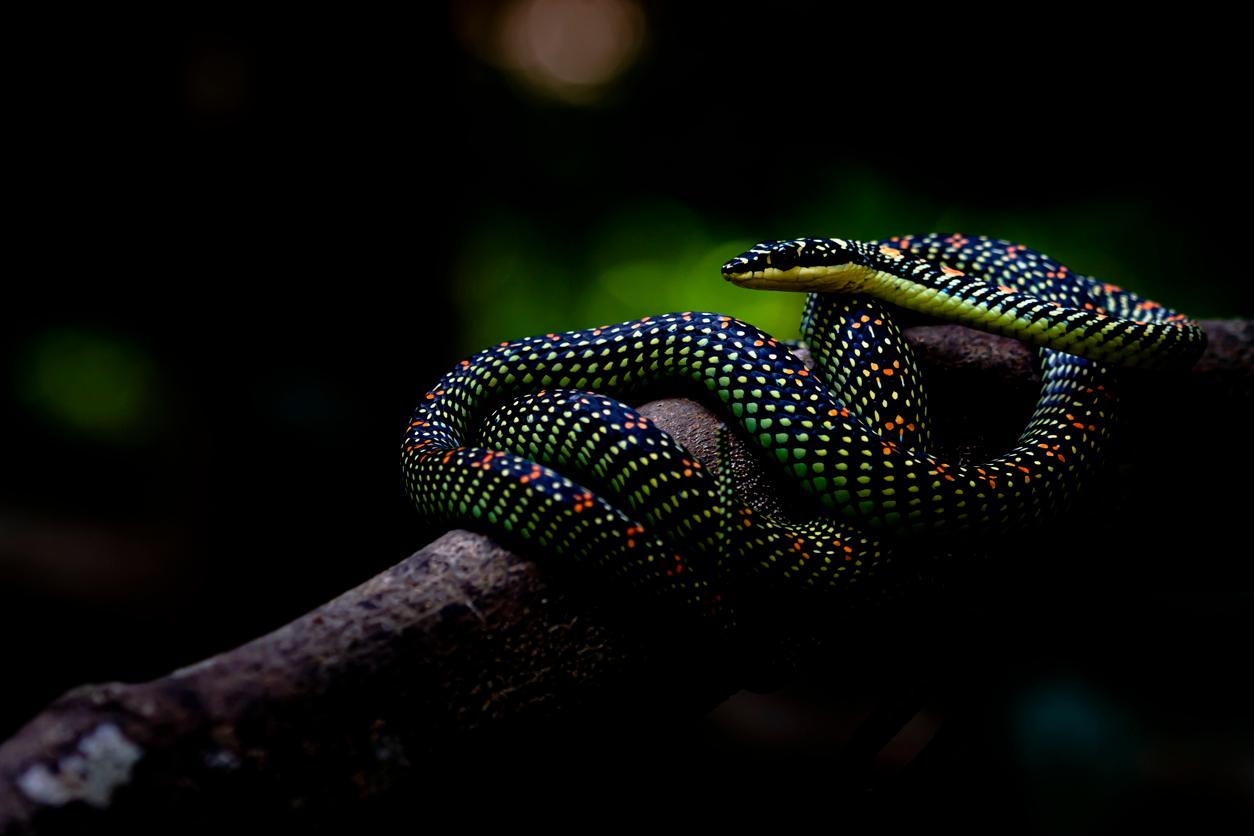 Article continues below advertisement
Where do flying snakes exist?
Yep. This was one of our first questions, too. Flying snakes are mostly found in the jungles of South and Southeast Asia.
They climb trees and extend themselves on branches in search of insects to eat, as this Discovery UK video explains. It is from their treetops home where they "take flight," typically in an effort to escape predators.
Article continues below advertisement
Here's how they fly.
Technically, they don't. That might sound confusing because of their name, but "gliding snakes" is actually far more accurate to describe these reptiles.
"Flying snake is a misnomer, since, barring a strong updraft, these animals can't actually gain altitude," National Geographic explains. "They're gliders, using the speed of free fall and contortions of their bodies to catch the air and generate lift."
They don't lift off like other flying animals, but instead, move in such a way that maximizes their airtime once they jump from tree branches.
How? Well, scientists report that they rely on undulation as they glide through the air, and those unique movements allow them to take flight.
Article continues below advertisement
"To prepare for take-off, a flying snake will slither to the end of a branch, and dangle in a J shape. It propels itself from the branch with the lower half of its body, forms quickly into an S, and flattens to about twice its normal width, giving its normally round body a concave C shape, which can trap air. By undulating back and forth, the snake can actually make turns."
So, why are they making headlines?
Well, for one thing, many people didn't even know they existed.
But it's actually new research coming out of Virginia Tech that uncovers the mystery of how these snakes "fly" — especially the particulars of their undulations — that has put them in the news as of late.
The study included indoor experiments with live snakes at Virginia Tech, resulting in breakthrough knowledge about how these creatures move and exist.
Article continues below advertisement
Phase two involves studying the snakes outside, in "flight," to understand how they "generate lift and how they turn in the air."
So relax. Yes, flying snakes are a real thing. No, they're not a threat. We'll keep you posted as we learn more.