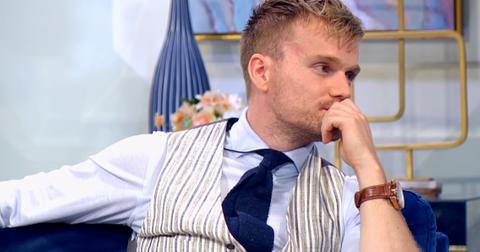 Jesse and Maria From '90 Day Fiance' Could Be a Thing and Caesar Won't Be Happy
By Chrissy Bobic
Most 90 Day Fiancé fans have had enough of Jesse Meester at this point. He has ridden his 15 minutes of reality TV fame longer than most expected him to, but now that Jesse and Maria from 90 Day Fiancé might be a thing, he could be extending that Z-list fame a little longer. Yes, that's right. Just when you thought you had seen the last of Jesse, it doesn't look like he's ready to go anywhere yet.
Jesse recently shared some videos on Instagram of himself and Maria, who is known for being Caesar Mack's Season 3 girlfriend on 90 Day Fiancé: Before the 90 Days. He wrote on one video that it was nice meeting her, but it was an Instagram video that rocked tons of 90 Day Fiancé fans to their core. Now, fans want to know what this means for Caesar, Jesse, and Maria both on and off the show.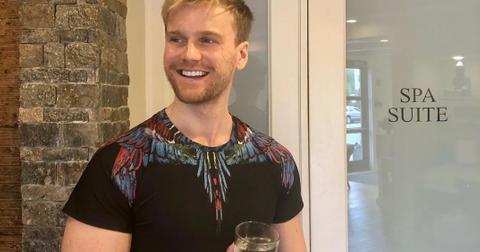 So, are Jesse and Maria dating on 90 Day Fiancé?
Most likely because Jesse would rather fuel the rumors surrounding his dating life, he hasn't confirmed or denied that he and Maria are dating on or outside of 90 Day Fiancé. Instead, in an Instagram Story, Jesse told his followers he was in Barcelona "with someone really special, someone really beautiful, someone really amazing."
It was in reference to Maria of course, who was seen in the background of some of his other videos, but because he hasn't come right out to say they are together, they are likely just friends for now. Or maybe friends with benefits. In this case, the benefits would be gaining more social media attention and fame from 90 Day Fiancé fans.
How did Jesse and Maria meet?
Maria didn't appear on the 90 Day Fiancé: Before the 90 Days Season 3 tell-all in person like Jesse did, but she was there via video call to tell her side of her romance with Caesar. But because most stars in the franchise tend to connect on social media after they finish filming, there's a chance that it was how Jesse and Maria met. From there, they might have both found themselves in Barcelona and decided to meet up, if only for the Instagram likes.
Maria and Caesar broke up on 90 Day Fiancé: Before the 90 Days.
Maybe it was because Maria said she usually goes for tall blonde guys (ahem, looking at you, Jesse), but she and Caesar called it quits during the filming of 90 Day Fiancé: Before the 90 Days Season 3. After years of maintaining their online relationship and after a failed meetup in Mexico, complete with edible panties and a maxed-out credit card, Maria broke things off with Caesar.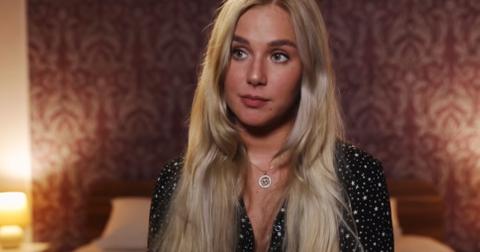 She still made an appearance on the tell-all, however. It wasn't unlike the knife Jesse put in Darcey Silva's back when he too appeared on the tell-all after Season 3 aired in order to talk to Darcey as she explained the ins and outs of her relationship with Tom Brooks. But in Maria's case, it was more so to give herself and Caesar closure, even if he probably didn't want to admit that things were over between them.
Jesse is filming something right now.
It's unclear if Jesse or Maria will appear on another season of one of the shows in the 90 Day Fiancé franchise. He is, however, filming something right now and Maria is a part of it. He recently posted another video on Instagram with Maria and mentioned that they were shooting something. It was cryptic, even for Jesse, who seems to love making his followers ask a million questions in the comments.
Regardless of whether or not Jesse and Maria are dating after 90 Day Fiancé, however, fans probably haven't seen the last of him.
Watch 90 Day Fiancé on Sundays at 8 p.m. ET on TLC.