Will Jon Snow and Daenerys Targaryen's Love Survive 'Game of Thrones' Season 8?
Are Jon Snow and Daenerys Targaryen an official couple or do they break up? 'Game of Thrones' fans have some interesting theories surrounding their relationship.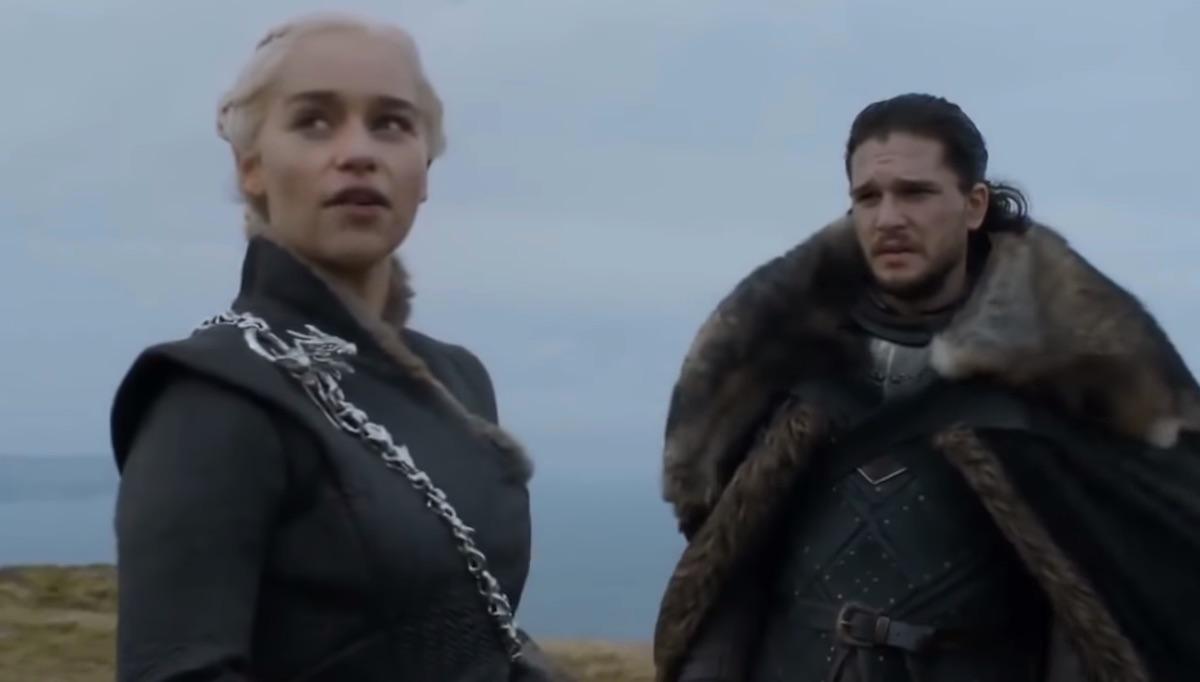 As all Game of Thrones fans know, Season 7 ended with Jon Snow and Daenerys Targaryen getting it on, despite the fact that, well, they are (unbeknownst to them) related.
Article continues below advertisement
In the eighth and final season, it is expected that this fun family fact will come to light – and quickly put an end to all that "Fire and Ice" love. This theory was also seemingly proved by the latest GOT trailer, which shows the couple in what appears to be a lovers' quarrel.
So, are Jon Snow and Daenerys a couple? 
In the promo for Season 8, eagle-eyed fans noticed Daenerys looking into the fire while in Dragonstone, the seat of House Targaryen, as Jon sulks behind her.
Shortly after, Jon walks off looking very unhappy — which is a major sign that "Jonerys" is no more.
Article continues below advertisement
"Jon Snow and Daenerys will break up, their costume colors and hair colors are opposites, there's a natural dichotomy and in the end it'll be Khaleesi/Lannister vs. Snow/Stark for the throne," one fan predicted on Twitter.
Another agreed, writing, "After the lovely shots of Jon Snow and Daenerys in the trailer I'm convinced they're doomed AF. Like goodbye Jon Snow this is so sad."
Article continues below advertisement
However, some fans are still shipping the aunt-nephew courtship, tweeting, "I'm gonna be really triggered if they find a way to break up Jon Snow and Daenerys. Only acceptable way is death."
Jon Snow and Daenerys' relationship timeline: 
The former Night's Watch Commander and Khalessi meet for the first time in Season 7, Episode 3, and it was definitely not love at first sight.
As expected, Daenerys asked Jon to bend the knee, and the Stark bastard was like, 'No thanks.'
Article continues below advertisement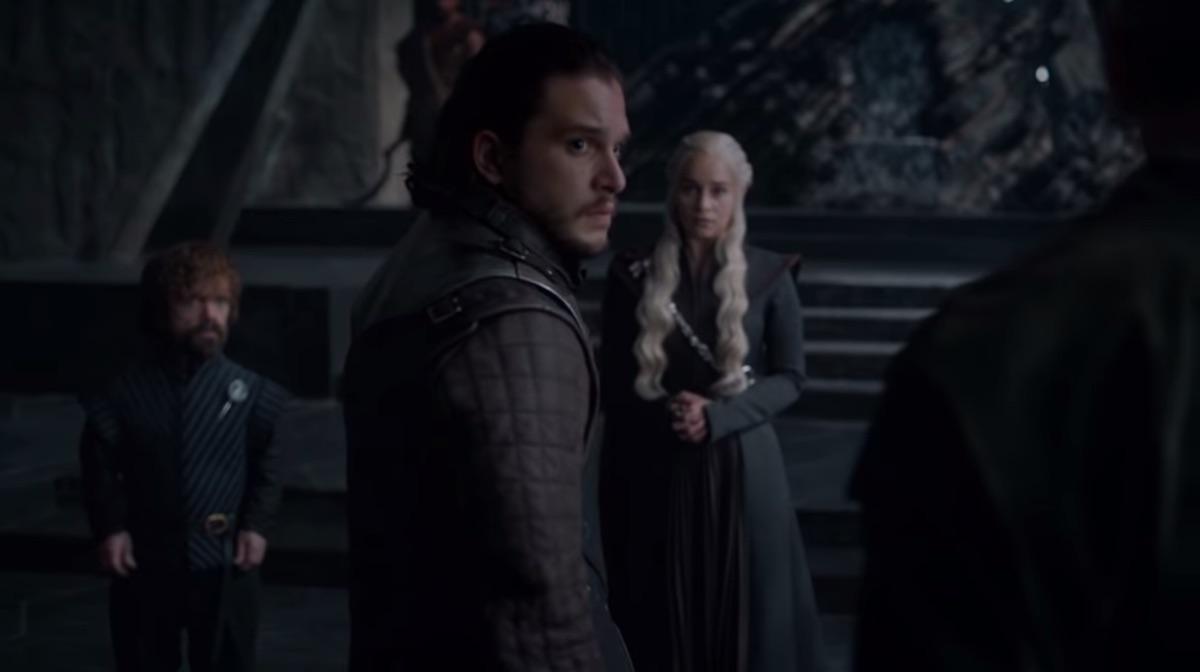 Later on, the tension between the pair heats up as Jon explains why he can't bend the knee, and Daenerys offers him Dragonglass — the secret weapon needed to beat the Night Walkers.
In Episode 4, we also see Davos Seaworth bring up their chemistry to Jon, who claims there is no time for that type of relationship at the moment. Right...
Article continues below advertisement
In Episode 5, Dany finally admits that she likes having Jon around, but Jon does not openly share his feelings for her, which prompts her to believe that "Jon Snow isn't in love with me." This back and forth between the King of the North and Mother of Dragons continues until they consummate their relationship in Episode 6.
For many, it was a no brainer that Jon, who obviously has a thing for strong women, and Daenerys, who is not used to men telling her no, would end up with each other.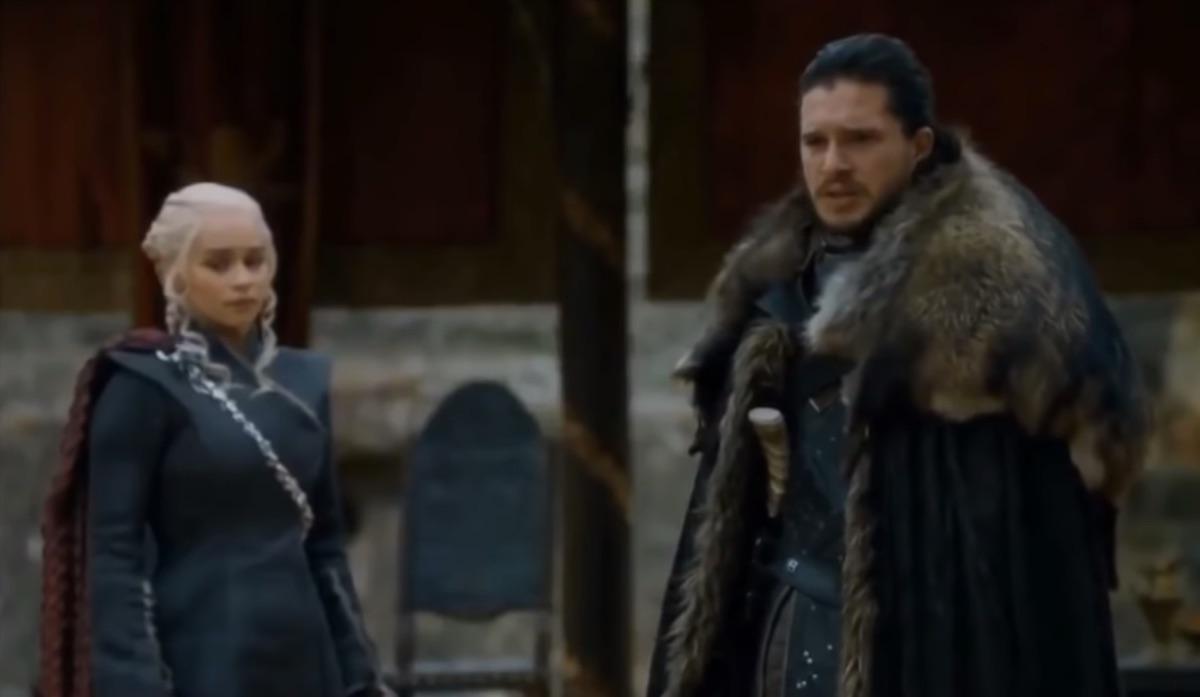 Article continues below advertisement
"Their feelings for each other at this point makes sense; they have a lot of things in common," one redditor wrote. "They've both had a long and arduous journey to get to this point. Both have followers who follow them, not out of fear, but out of respect and love. Both have strong feelings on how to rule for the betterment of the people. Both have been reborn in a way, and both have suffered greatly but managed to come back. Both are considered special by the people around them, and in each other they meet a person who treats them like no one else has ever done before."
The redditor continued, "Their love is mutual, beautiful, logical and not a single bit forced. By far the best romantic relation portrayed in this show so far. Jon is Ice, Dany is Fire, and this is the Song of Ice and Fire."
Article continues below advertisement
Wait, but isn't Daenerys pregnant? 
A very popular theory circulating on the internet is that even if Jon Snow and Daenerys call it quits, their relationship will live on through their child.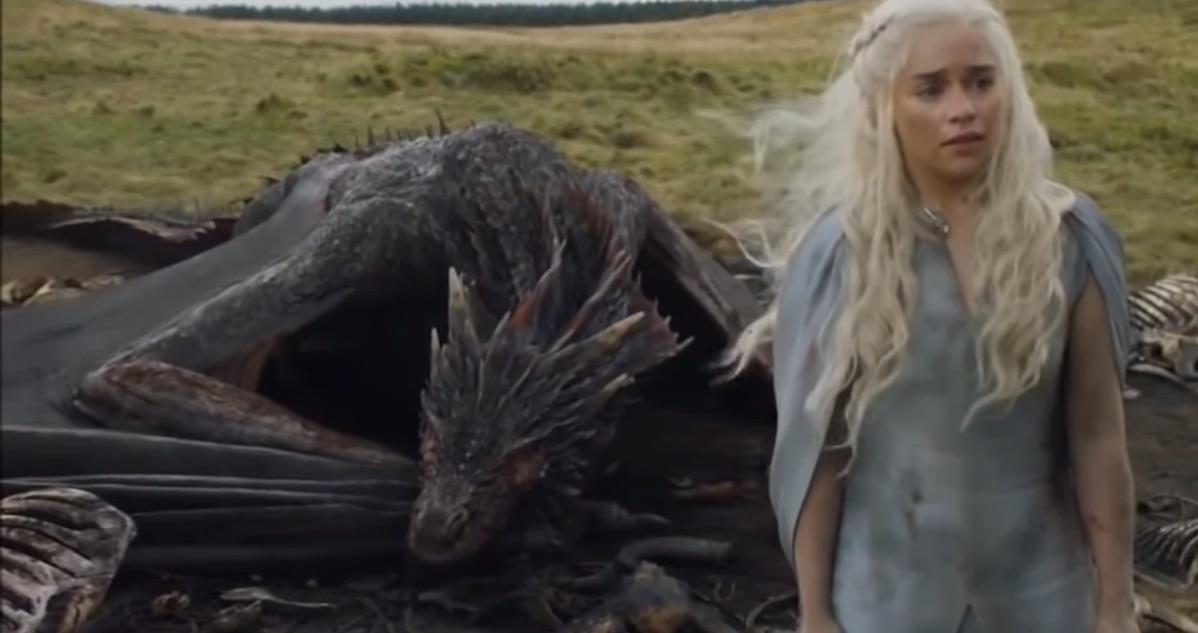 Article continues below advertisement
"The dialogue surrounding her infertility between her and Tyrion and later Jon, seemed so pointed. 'They're the only children I'll ever have,' [him saying' 'it's not the end of your family', then her responding with, 'I can't have children,' followed by Jon and his — maybe the witch is an unreliable source of info," one viewer commented on reddit regarding the Mirri Maz Duur's curse from Season 1.
"If it doesn't happen, then some of that dialogue is random and wasteful. The argument could be made that if [series creators David Benioff and D. B. Weiss] had emphasized only her lack of heirs all season, then Jon being heir would be the payoff in the event of her possible death. But her womb came up too much for me not to believe there might be a pregnancy."
Others agreed adding, "There was too much emphasis on dynasties, succession and children for it not to happen. Legacy was a big part of last season," and "The irony in Jon thinking he's a bastard and not wanting to have one to being legitimate and having a bastard."
The Targaryens are known for their incestuous relationships — and this is Game of Thrones we're talking about, so anything can happen.