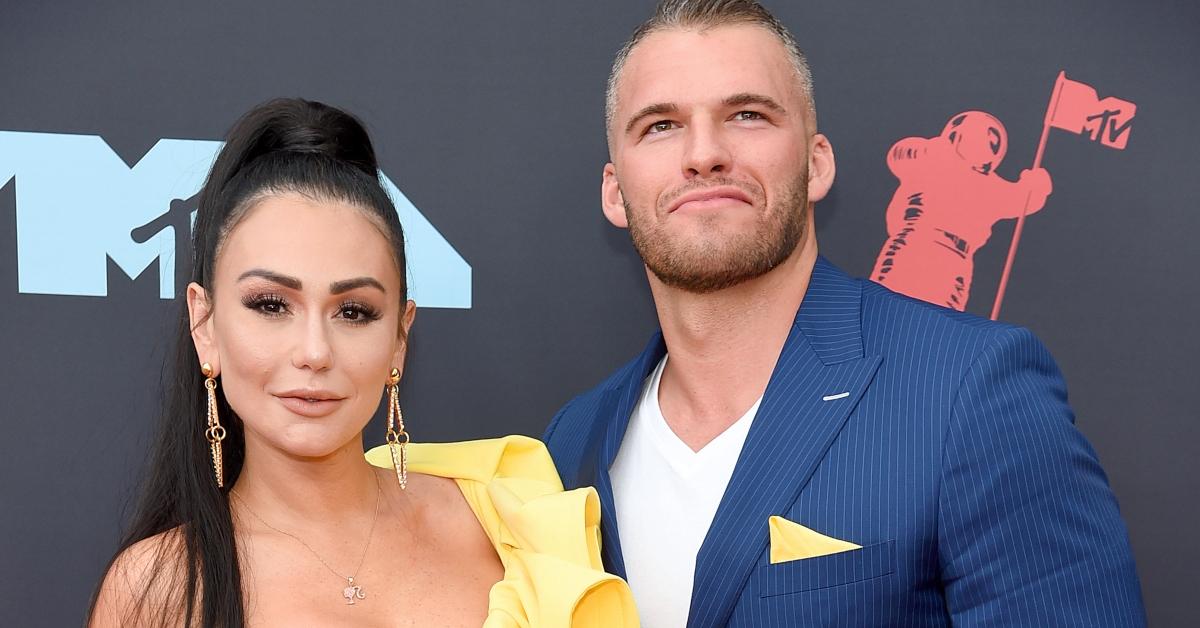 Jenni "JWoww" Farley Speaks Out After Boyfriend Allegedly Grabs 'Jersey Shore' Co-Star's Butt
Uh, oh! On the Oct. 10 episode of Jersey Shore: Family Vacation tensions flared between castmates Angelina Pivarnick and Jenni "JWoww" Farley. While the MTV group partied in Las Vegas, JWoww's boyfriend Zack Clayton Carpinello aka "24" (the reality star's nickname for her beau because of his age) started asking Angelina about her sex life.
Article continues below advertisement
"I just met you, 24, and you're literally grilling me about my relationship with Chris," the Staten Island native said in a confessional interview. Later that evening, Jenni defended her man against Angelina. However, things quickly went south.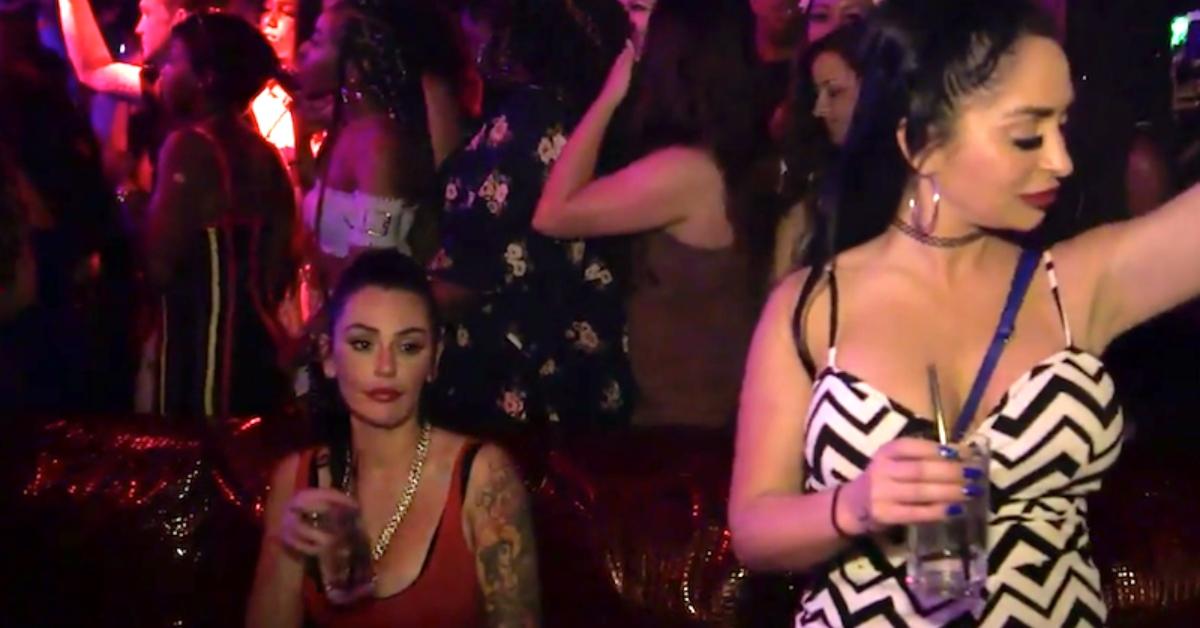 Article continues below advertisement
While Jenni was passed out on the floor drunk, 24 wrapped his arm around Angelina's waist and seemingly touched her butt in the club. "One minute he's asking me about my sex life, the next minute he's grabbing me!" she told cameras in a one-on-one interview. So, how did Jenni feel after watching her boyfriend touch another woman? Are JWoww and 24 still together after this Jersey Shore episode…?
Are JWoww and 24 still together after he grabbed Angelina's butt?
Following the Oct. 10 episode of the hit MTV reality series, JWoww took to Instagram to share her feelings about watching her man get handsy with her co-star. "After seeing tonight's episode I'm pretty hurt. I feel disrespected by someone I called a friend and by someone who stated they loved me," she posted. "For 5 months I was naive, probably laughed at and made into a storyline that will forever haunt me."
Article continues below advertisement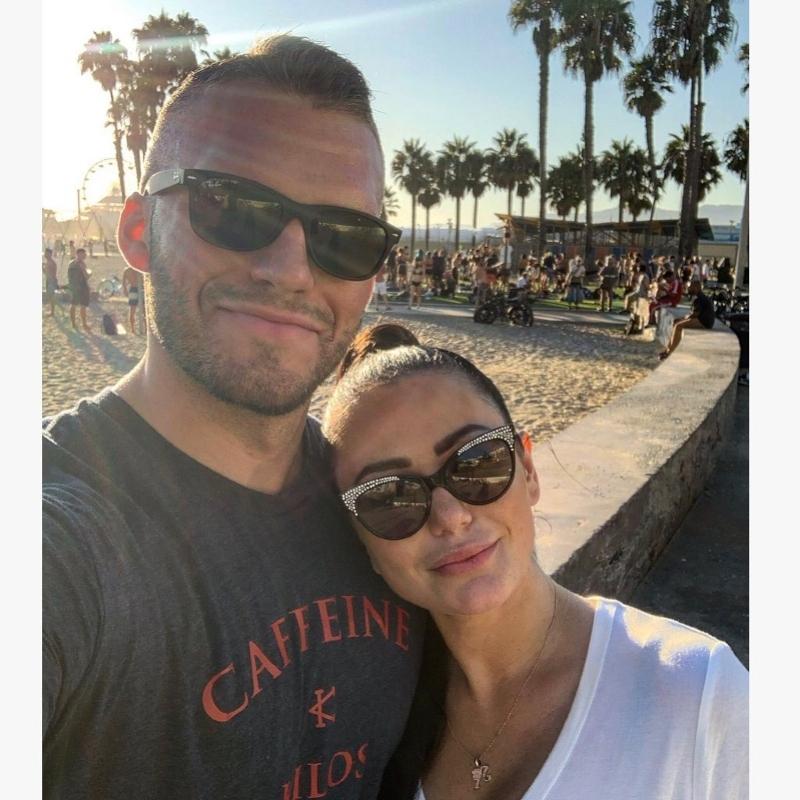 The reality star continued, "My heart hurts on so many levels. One thing I learned from tonight's episode is know your value. Don't ever lower your standards." A source told Us Weekly that the 33-year-old "ended the relationship."
JWoww and her ex-boyfriend 24 started dating in March after splitting from her husband of three years, Roger Matthews.
Article continues below advertisement
Jersey Shore stars JWoww and Angelina got into a major Twitter feud.
While the episode aired, Angelina voiced her opinion about the situation on Twitter, writing, "There's a difference between me telling the roomies about my sex life but I didn't know this kid from Adam. So yeah it's not cool."
Responding to her co-star's tweet, Jenni argued back at Angelina, writing, "Ummm you told Zack about your sex life via FaceTime when we were with Lauren's in Vegas… and also how you can't stand Chris because he doesn't pay attention to anything you say but I'll save that for another day Angelina [sic]."
Article continues below advertisement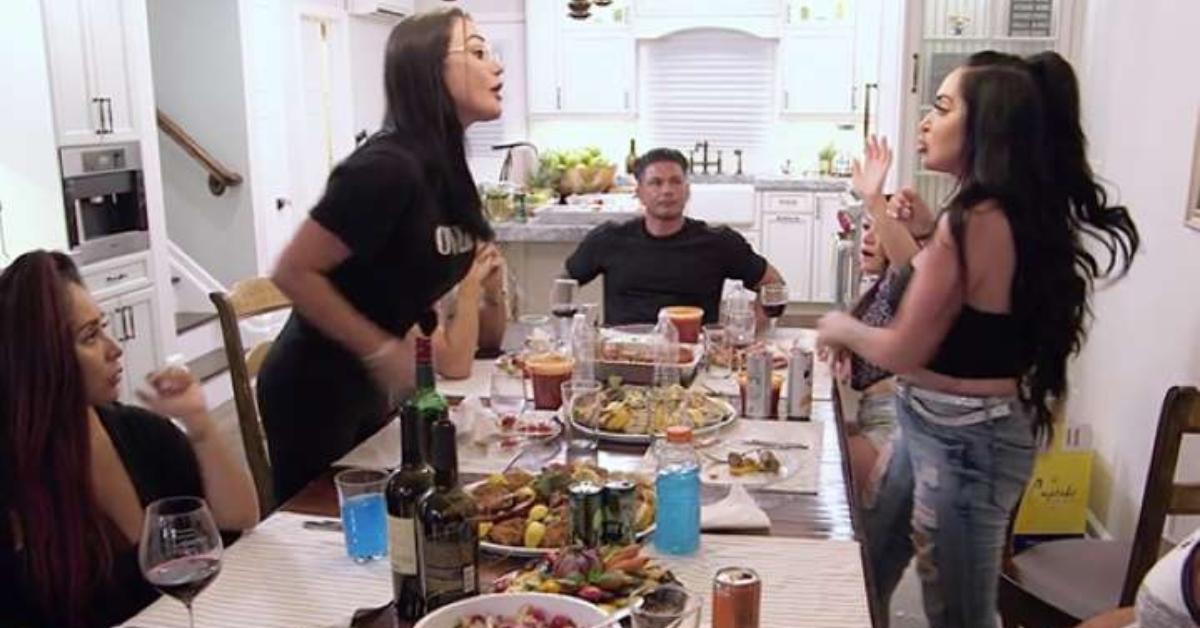 Additionally, Jenni tweeted at Angelina calling her "pathetic." She continued: " Just remember... I see these too and know exactly what happened without the editing... so I'll handle this another day... enjoy tweeting." Yikes!
In a sneak peek of the upcoming episode, fans will watch as Angelina and Jenni face-off in a heated argument. We're talking wine bottles breaking, loads of name-calling, and the roommates unsuccessfully attempting to intervene. Basically, this midseason episode will be an "all-out war."
Watch new episodes of Jersey Shore: Family Vacation on Thursdays at 8 p.m. ET on MTV.