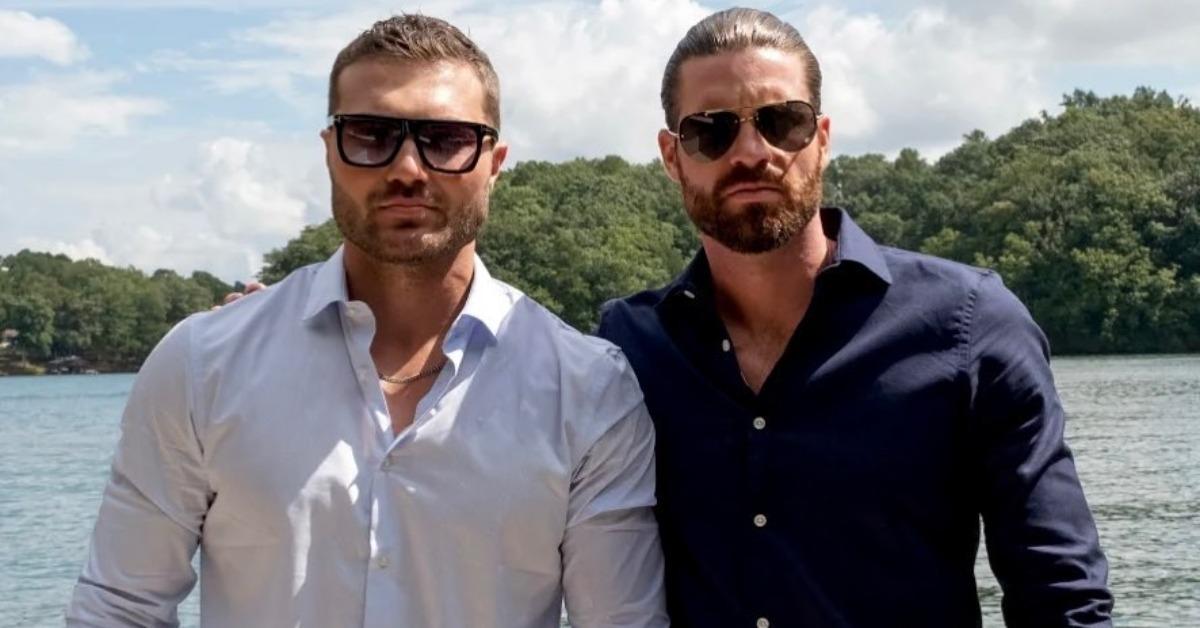 Kurt and Steven Have a Legit Bromance on 'Joe Millionaire: For Richer or Poorer' (EXCLUSIVE CLIP)
Article continues below advertisement
And in an exclusive deleted scene obtained by Distractify from the Jan. 27, 2022, episode, Kurt and Steven bond over music. In fact, they belt out and strum a guitar to an original song they made together. And it's a scene that makes you wonder if the two "Joes" made it past the season as new real-life besties.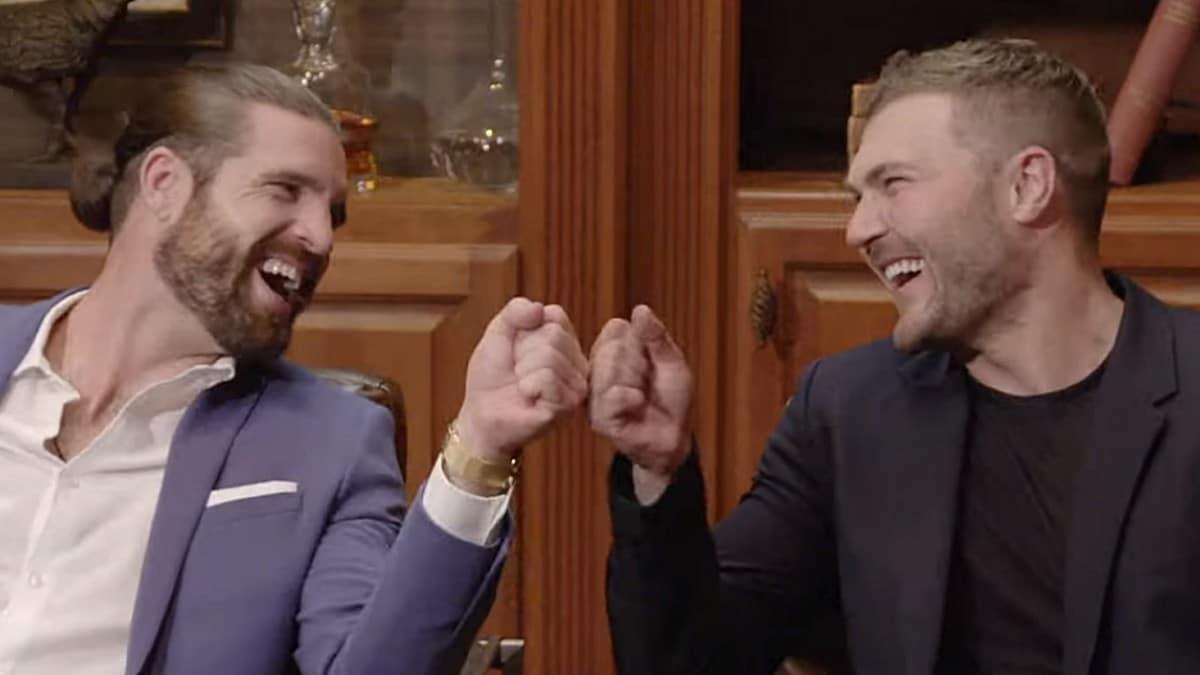 Article continues below advertisement
Kurt and Steven wrote a song together in a deleted 'Joe Millionaire: For Richer or Poorer' scene.
The episode that aired on Jan. 20, 2022, was emotional. Kurt had a hard time juggling multiple women and the emotional and mental stress of it all got to him. He went to the bathroom to cool off and Steven followed him out of concern. And, according to the guys in the Jan. 27 episode, after they talked about what happened, they wrote a song together. The title? "Broken in the Bathroom."
Unfortunately, the scene didn't make it into the Jan. 27 episode, but we have you covered. In the scene, Steven and Kurt sit around a campfire with the women and they have a singalong.
"So the inspiration is when we were having an emotional breakdown in the bathroom the other night," Steven says in the clip. But both men joke about it.
Article continues below advertisement
Contestant Jennie Alexandra says in an interview with producers in the clip that she thinks it's cute that the guys wrote a song for her and the other women. But it's clear that Steven and Kurt's original song was a way for them to bond. And their somewhat unexpected bromance is easily a highlight of the show so far.
Article continues below advertisement
Are Kurt and Steven friends outside of 'Joe Millionaire: For Richer or Poorer'?
Before Joe Millionaire: For Richer or Poorer, Kurt and Steven didn't know each other. But they were introduced when filming began and they started the journey together without knowing what to expect. Like the show forced the women to develop bonds and friendships with each other, Kurt and Steven did too.
And now, they are real-life friends. In January 2022, Kurt shared an Instagram photo in Missouri, where it appears he and Steven celebrated his birthday together. Around the same time, in an interview with Us Weekly, Steven said he couldn't have done the show without Kurt by his side. Even if they don't end the season in love with any of the women, they'll always have their budding bromance.
Watch Joe Millionaire: For Richer or Poorer on Thursdays at 8 p.m. EST on Fox.