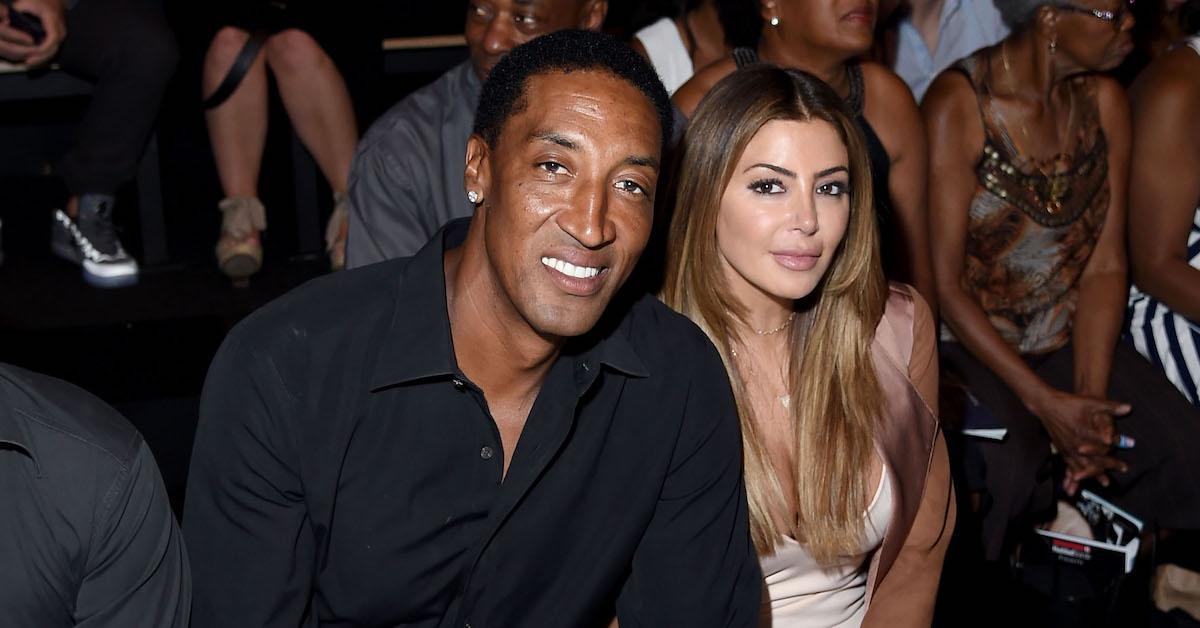 Is 'RHOM' Star Larsa Pippen Still Married to NBA Legend Scottie Pippen?
Michael Jordan and Scottie Pippen led the Chicago Bulls to six NBA titles during the 90s — an impressive feat that was highlighted in the 2020 ESPN docuseries The Last Dance. (Not to mention, he played on the U.S. Men's Olympic team, which won a gold medal.)
Scottie's longtime wife, Larsa Pippen, has also had a resurgence in fame in recent years. After appearing on Season 1 of Bravo's The Real Housewives of Miami, Larsa's friendship with the Kardashian family kept her in the limelight.
Article continues below advertisement
Following her public falling out with the first family of reality TV, Larsa decided to participate in the RHOM reboot for Peacock.
Given the renewal in popularity surrounding Scottie and Larsa, plenty of fans have been curious about whether they ever finalized their divorce. Are Scottie and Larsa Pippen still married?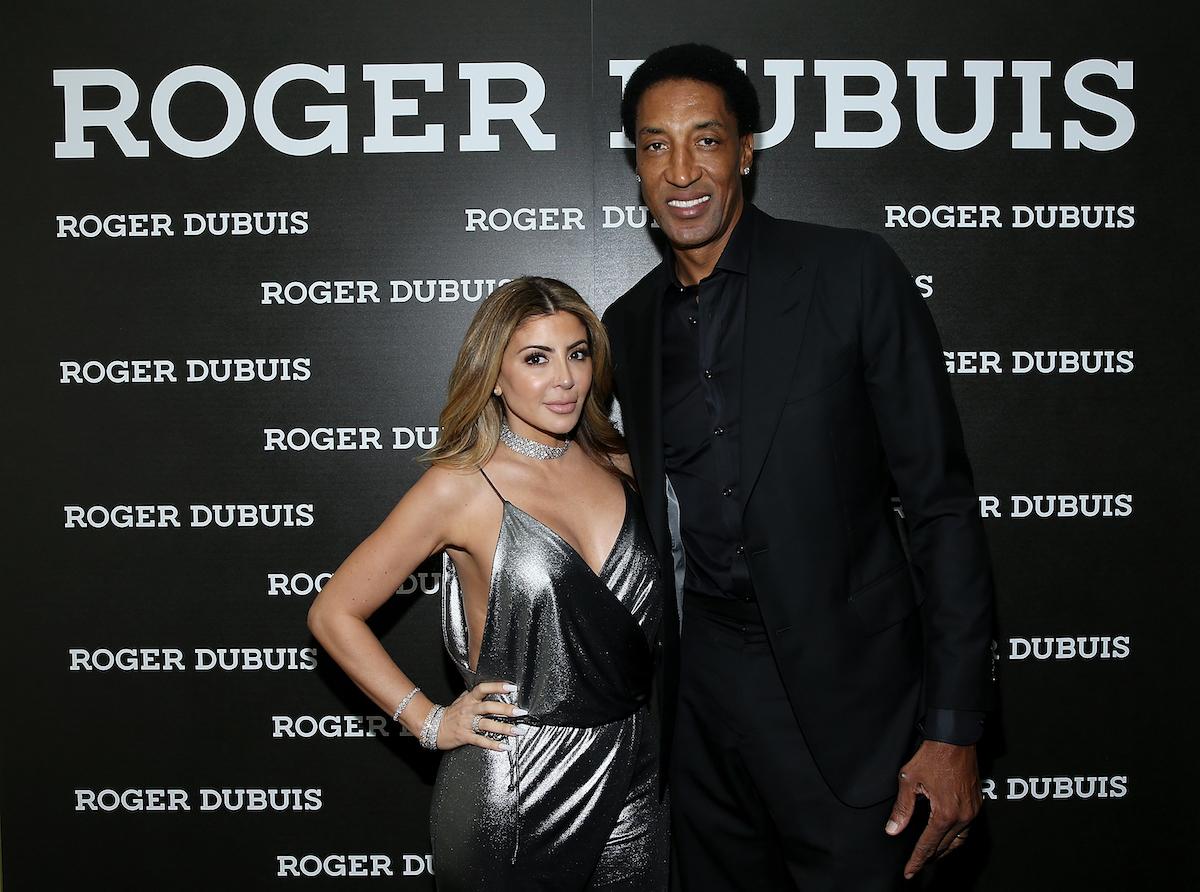 Article continues below advertisement
Larsa and Scottie Pippen share four children — and one is already a basketball star.
The Real Housewives of Miami star (and Kim Kardashian's former BFF) Larsa Pippen is Scottie's second wife. Larsa and Scottie got married in 1997 and they subsequently welcomed four children together: Scotty Jr. in 2000, Preston in 2002, Justin in 2005, and Sophia in 2008.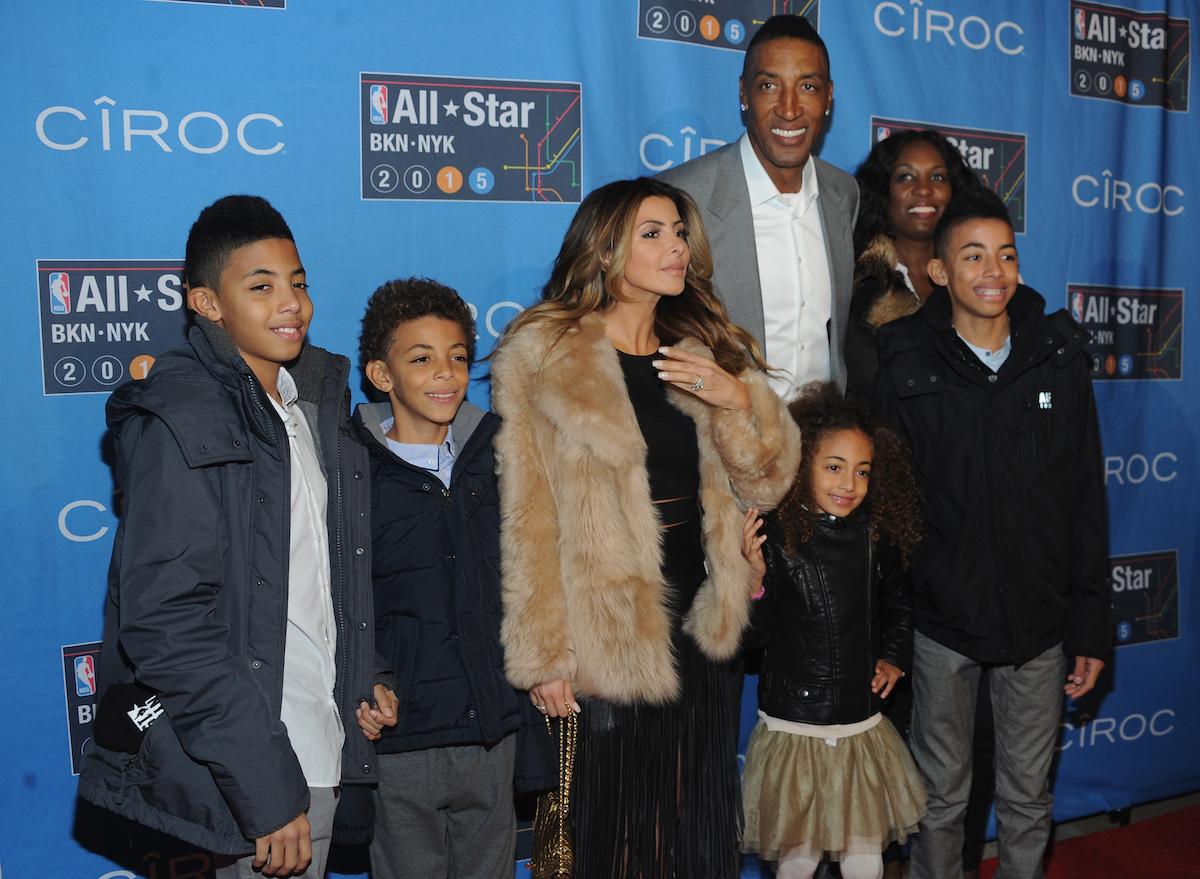 Article continues below advertisement
Sophia seems to have inherited her mother's affinity for reality TV, as she appeared on Dancing with the Stars in 2018. Meanwhile, Scotty Jr. possesses some impressive basketball skills like his father before him. He's a point guard for Vanderbilt University in the SEC; he was even named to the 2020 All-SEC Freshman Team after ending his first season with an average of 12 points per game.
Scotty Jr. declared for the NBA draft in 2021, but he maintained his college eligibility. He was not selected during the draft, so he has continued to play for Vanderbilt.
Article continues below advertisement
The spouses are in the process of finalizing their divorce.
In October 2016, Scottie filed for divorce from Larsa. The retired NBA star accused his wife of cheating with rapper Future at the time — however, Larsa repeatedly denied these claims. (That hasn't stopped many of Future's fan's from assuming that his collaboration with Moneybagg Yo on the track "Federal Feds" is about his rumored affair with Larsa).
"After careful consideration and 19 years together, Larsa and Scottie have each filed for dissolution of their marriage," a representative for Larsa told E! News in November 2018. "Although they are no longer to be married, Larsa remains hopeful that she and Scottie will always do what is best for their 4 beautiful children and jointly raise them with love and respect."
Article continues below advertisement
Scottie and Larsa ended up calling off their divorce at that time — and they seemed to be making things work in their relationship for a while. That is, until Larsa filed for divorce two years later in November 2018.
Article continues below advertisement
"I was married to him for 20 years, I did everything for him and my family. People change and that's what really happened," Larsa tweeted in April 2020, according to TMZ Sports. "Most people can't even imagine being in a relationship for a week so I know it's beyond imagination. Cheating wasn't the problem."
According to reports, Larsa and Scottie are close to finalizing their divorce. Larsa did say on Season 4 of RHOM that the two were not officially divorced, because they were still trying to divide their assets down the middle.
So are Scottie and Larsa still together today? No. But are they technically still married at this point? Until their divorce is finalized, we suppose they're legally still husband and wife. However, the chances of reconciliation appear to be slim to none at this point — and their romantic relationship seems to be very much in the past.
New episodes of The Real Housewives of Miami come out on Peacock on Thursdays, while The Last Dance is available to stream on Netflix now.