Are Michael Jordan and Scottie Pippen Friends? The Teammates Had Differences
The two NBA stars reunited for a Netflix sports documentary miniseries, "The Last Dance," but are Michael Jordan and Scottie Pippen friends?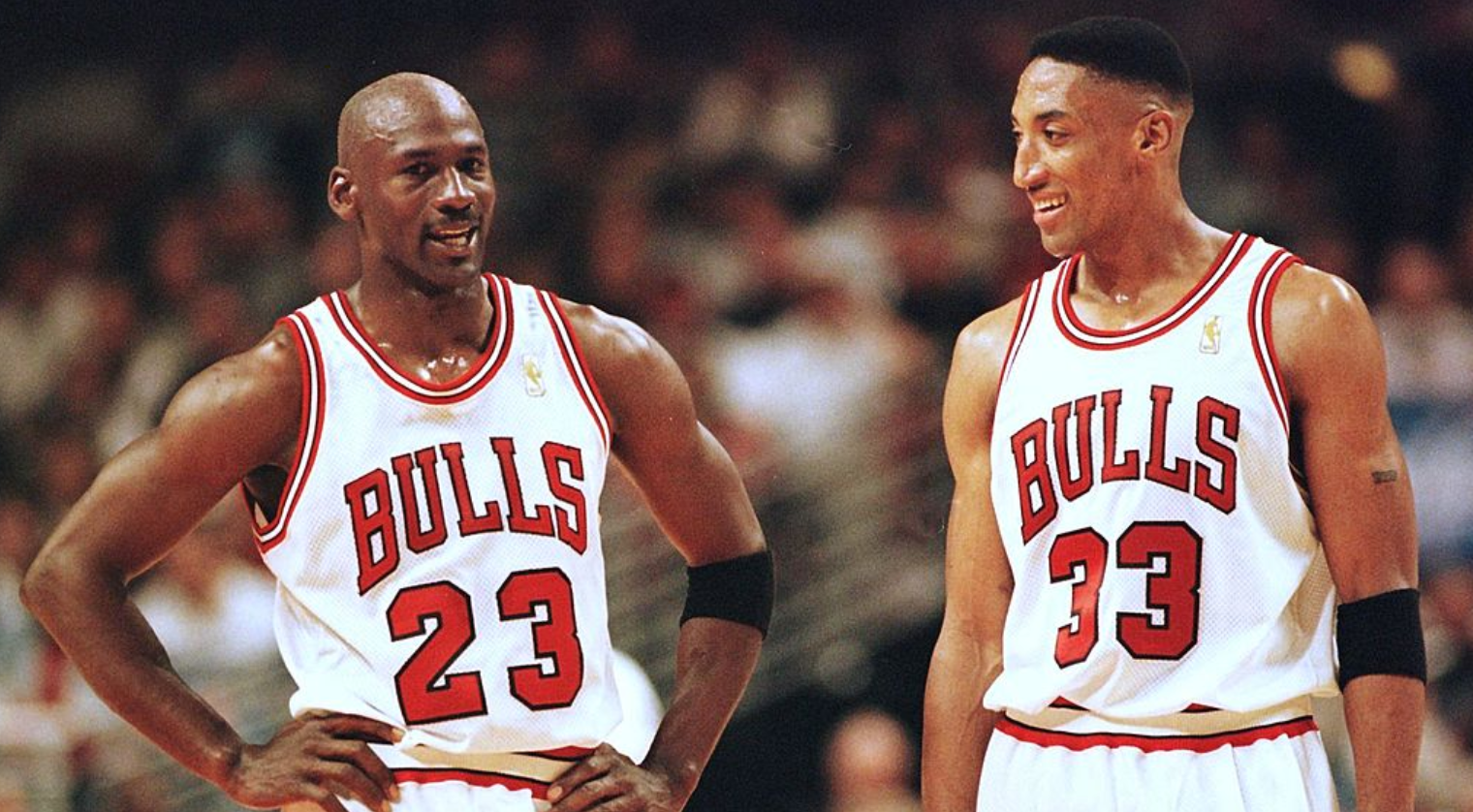 Everyone knows Michael Jordan as the all-time NBA star who led the Chicago Bulls to win six NBA championships; he even received the Most Valuable Player Award five times. He played alongside Scottie Pippen and the two were the greatest tandems in NBA history.
The Netflix documentary mini-series The Last Dance, shows several clips of the two NBA stars on the 1997/98 Chicago Bulls, but are they still friends?
Article continues below advertisement
Scottie and Michael weren't close at first.
Scottie appeared on ESPN's "The Jump" in 2018 and revealed some insight about his relationship with Michael. After comparing Kyle Lowry and DeMar DeRozan's friendship the first year Kyle was on the Toronto Raptors, Scottie shared, "My first few years with Michael Jordan, I never hung out with him. I never had his phone number. He was at another level when I came into the league."
Article continues below advertisement
Michael's agent, David Falk, spoke about how Scottie was jealous of Michael.
David Falk, a veteran NBA agent who was best known for representing Michael Jordan during his NBA days, joined 106.7 FM's The Junkies on NBC Sports Washington in late April to talk about the Netflix series.
"Pippen has a certain level of jealousy towards Michael. He has said recently many times he thinks LeBron's a better player. Now, if you're Scottie Pippen, and Michael Jordan made your career, completely made your career; even if you think that, keep it to yourself," David said to NBC Sports. "Scottie's problem, as the documentary points out in so many different places after the episodes you've seen, is that he wasn't a great competitor."
Article continues below advertisement
David pointed out that Scottie would sit out games for "silly reasons." He brought up Michael's famous flu game to make a comparison. "Scottie didn't play part of that game because he had a headache," David mentioned.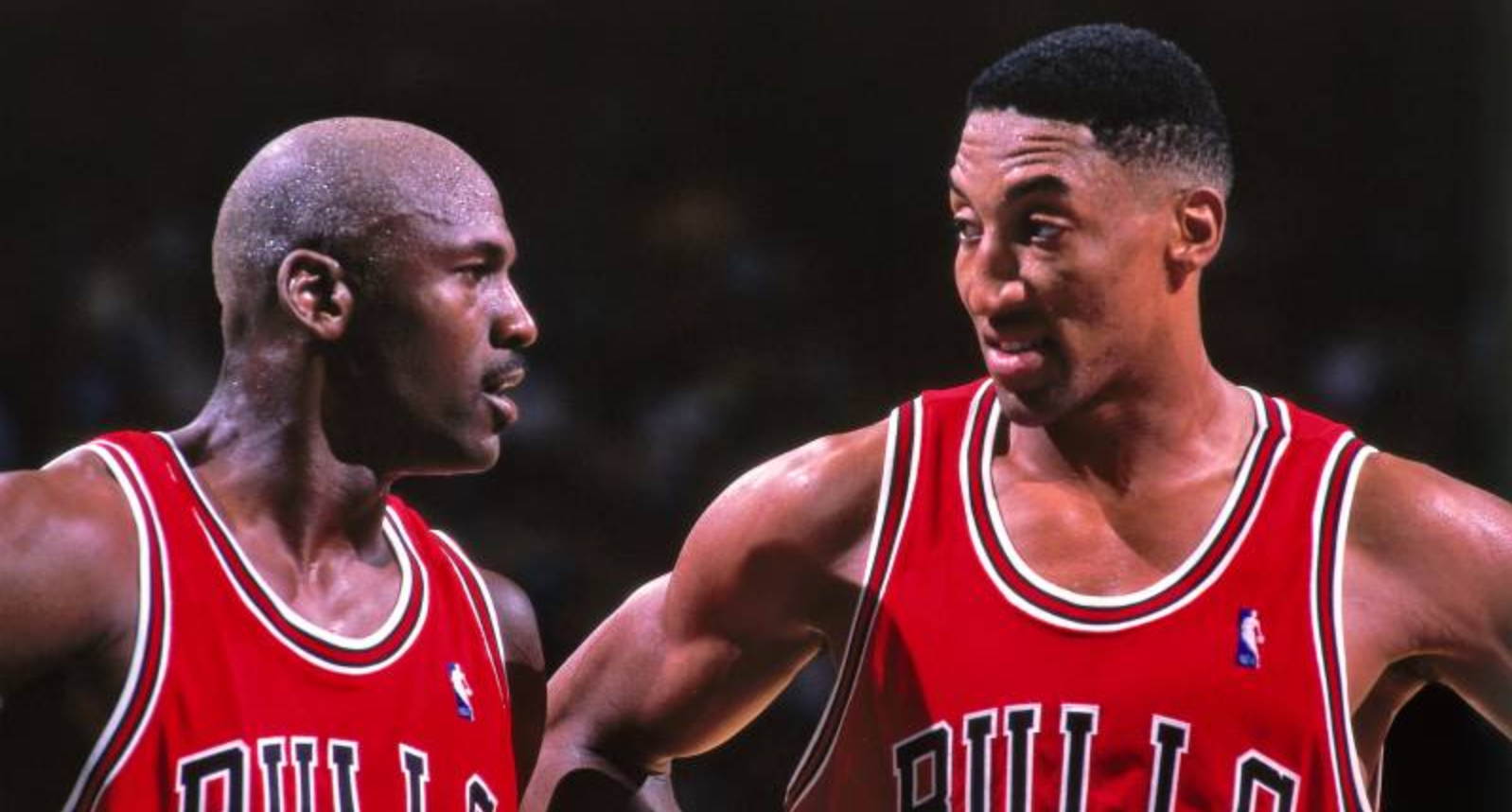 Article continues below advertisement
Scottie challenged Michael and they both had a fallout during one of the practices.
When it came to practice, Michael and Pippen were apparently constantly at each other's throats, while still motivating each other to do better.
Their teammate, Craig Hodges, told The Washington Post about the beef the two stars had with each other during one of their practices.
"I can remember this time in, I think, 1990 when Scottie decided to challenge Michael one day in practice," Craig said. "Michael kind of backed up for a half-second. Then he proceeded, literally, to score on Scottie at will. It was incredible. I mean, Scottie Pippen even then was one of the best players in the league and Michael just rained points on him. Scottie had to step back and say, 'Slow up, man.'"
Article continues below advertisement
So are Scottie and Michael friends?
These days, things seem amicable between Scottie and Michael — at least online. On Michael's birthday, he shared a photo of the duo from their days on the court together, writing, "Happy birthday to my brother!" Plenty of other photos of himself and Michael also sprinkled on his Instagram grid.
So although it's not clear if Michael and Scottie are necessarily close friends these days, they do at least seem friendly.
Be sure to catch The Last Dance on ESPN and ESPN2.