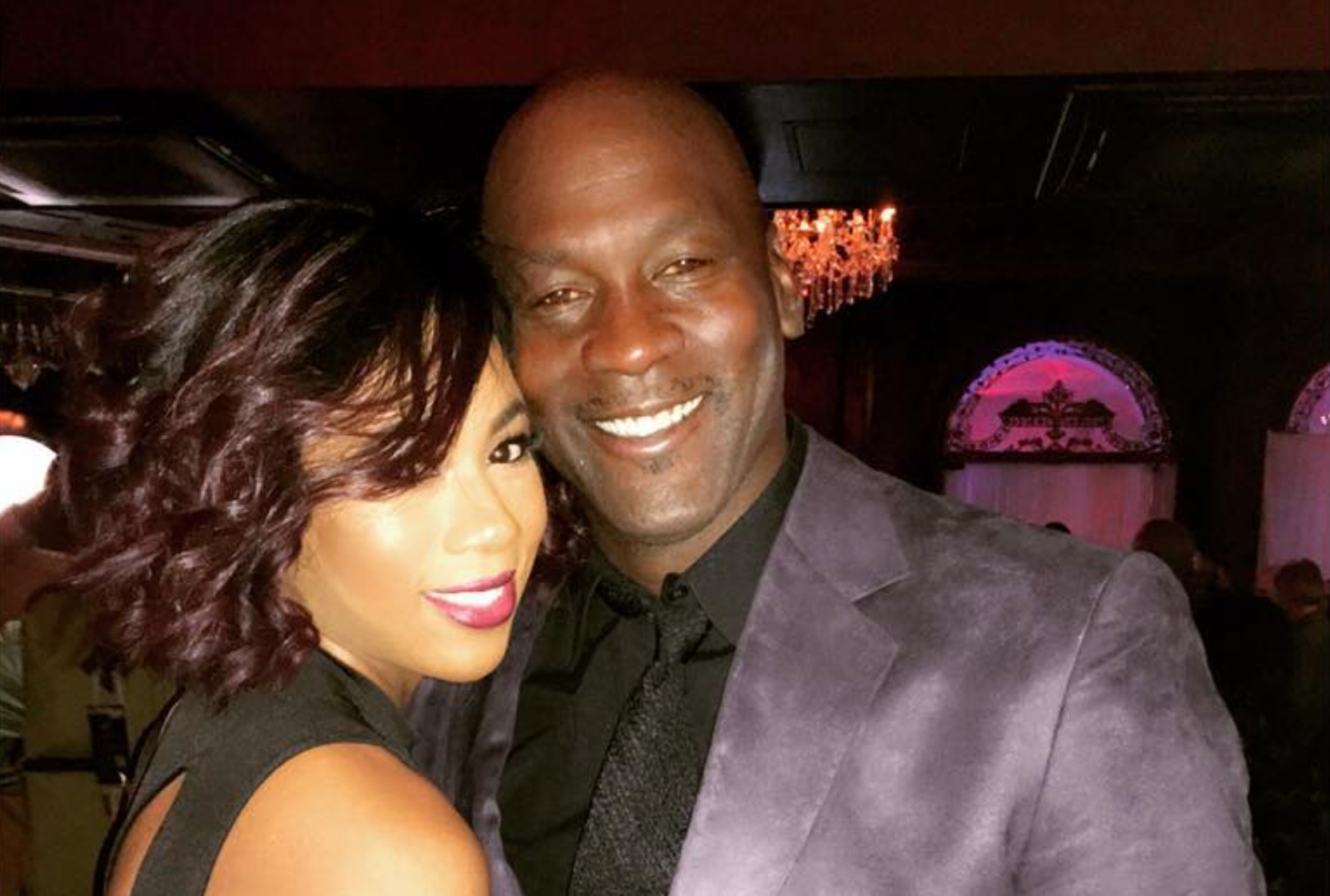 Jasmine M. Jordan Is Much More Than Just Michael Jordan's Daughter
Sports legends are often put in a class all their own, almost God-like. We idolize them, honor them by wearing their jerseys, and retire their numbers once they are no longer playing professionally. Professional athletes almost seem like they're not human due to their exceptional athletic ability and their fanatic community.
Article continues below advertisement
While we may think these pros are otherworldly, they're actually just like us with relationships and families of their own. Arguably, one of the greatest men to ever play the game of basketball, Michael Jordan, is the patriarch of five children including 27-year-old, Jasmine M. Jordan. While she is the daughter of one of the greatest athletes of all time, she also has made a name for herself all on her own.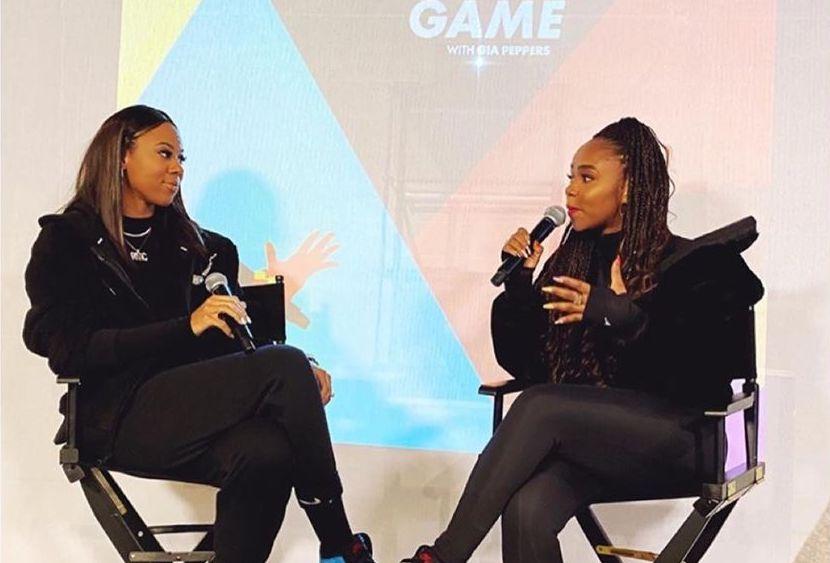 Article continues below advertisement
Jasmine M. Jordan is an executive at Nike Jordan Brand.
She told Rolling Out, that she is involved in working closely with athletes who are signed to Jordan Brand. She explained, "I make sure that our players get everything from footwear to apparel to succeed on the court and to be fashionable off the court. And we make sure that they're doing custom colorways for their games. Then, on the back end, when we do photoshoots, I make sure I get everything on schedule so that way we can market each player."
She also had a hand in the direction of the Jordan Heiress collection. She also keeps connected with the team her dad owns, the Charlotte Hornets, by representing a handful of the players through Nike Jordan Brand. In the end, she is just happy to work in a field where she can be connected to sports, and more specifically, basketball. She told InStyle, " As long as I'm connected to basketball, athletes, and athletics in some kind of way, I'll be happy."
Article continues below advertisement
Jasmine Jordan is also a fiancée and mother.
When she's not being a boss lady, she's the CEO of her household. Jasmine is engaged to Rakeem Christmas, an American professional basketball player who plays for the OGM Ormanspor of the Basketbol Süper Ligi. He also played college basketball for Syracuse, where the two met.
Article continues below advertisement
The two made Michael Jordan a grandfather in May 2019 with a sweet baby boy. The couple has been very intentional about keeping baby Rakeem's life private, but Jasmine will give a glimpse of her baby boy here and there.
Jasmine embraces the fame that comes with being Michael Jordan's daughter.
When she was younger, Jasmine didn't really understand the big deal about her dad. While at some point, being part of such a famous family could bring embarrassment and fear of judgment, Jasmine credits her maturity for the acceptance of being Michael Jordan's daughter. As she got older, she began to embrace being a legend's daughter and come into her own.
Article continues below advertisement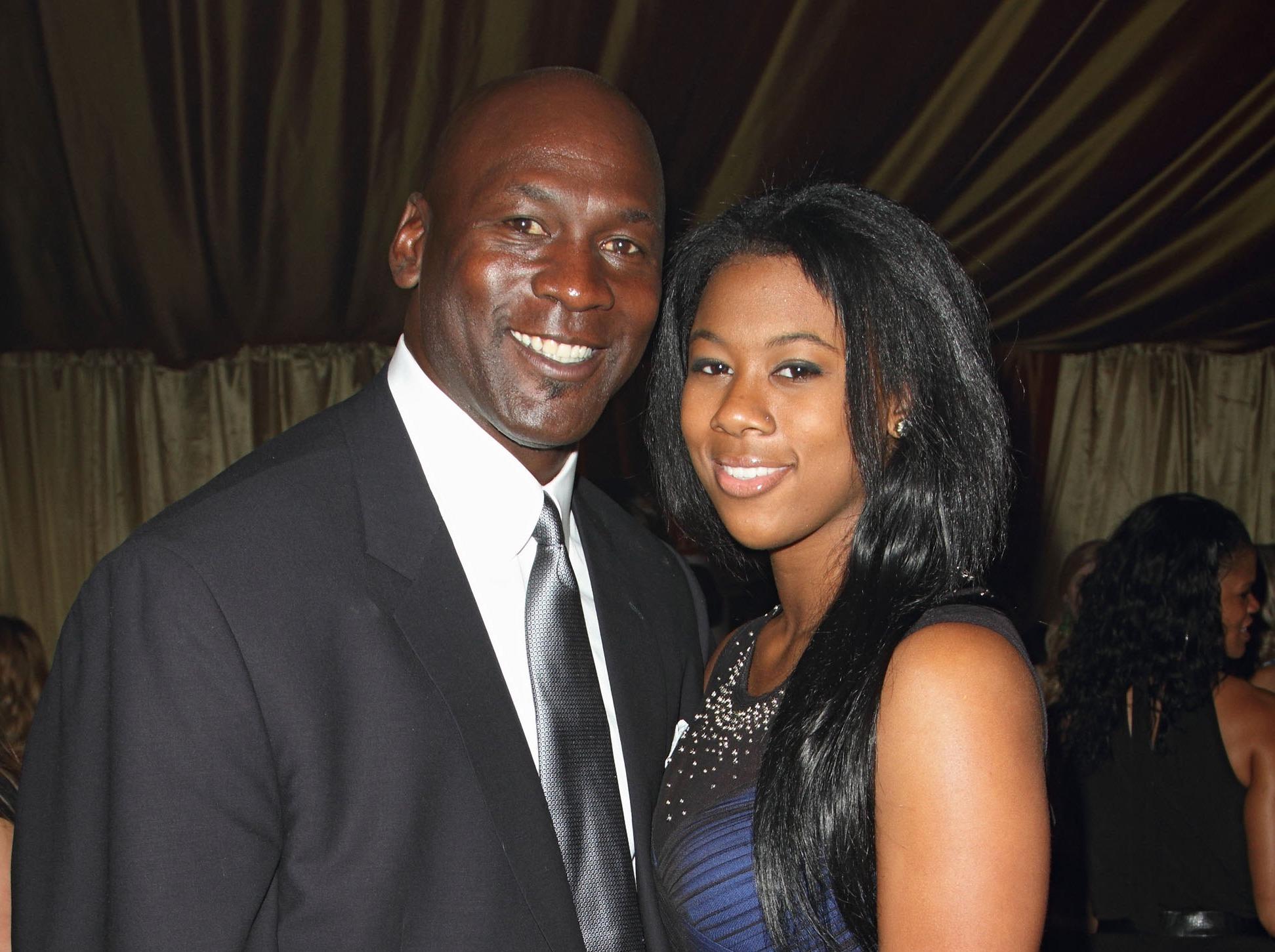 She told InStyle, "I'm finally embracing who I am; I'm finally ready to share myself with whoever wants to know who I am and to hear my story. I wouldn't really say anything in particular pushed me towards it, just becoming comfortable with understanding this is my life."
Article continues below advertisement
Jasmine has learned more about her father because of 'The Last Dance.'
Unsurprisingly, Jasmine was among the hoards of viewers tuning into The Last Dance each week as new episodes dropped. And watching it has offered new inside into her father's fame.
"I'm harassing him. He's probably tired of me texting him. I think my brothers and I are doing it, probably alongside all his friends," she told the Associated Press in May. "I'm definitely texting him nonstop. I think there hasn't been an episode, a Sunday where I haven't been like, 'This happened-let me know your thoughts.'"
Article continues below advertisement
Jasmine continued,"When I was a child, and growing up during the time, I didn't really understand what was happening because I was so young, and it just didn't really resonate until I got older. I laugh because I actually Googled my dad at one point just to figure it out. I was like why is everyone so intrigued by you, you're just dad, you're not that cool. But lo and behold, he was kind of a big deal. So it's definitely something that's been eye-opening."