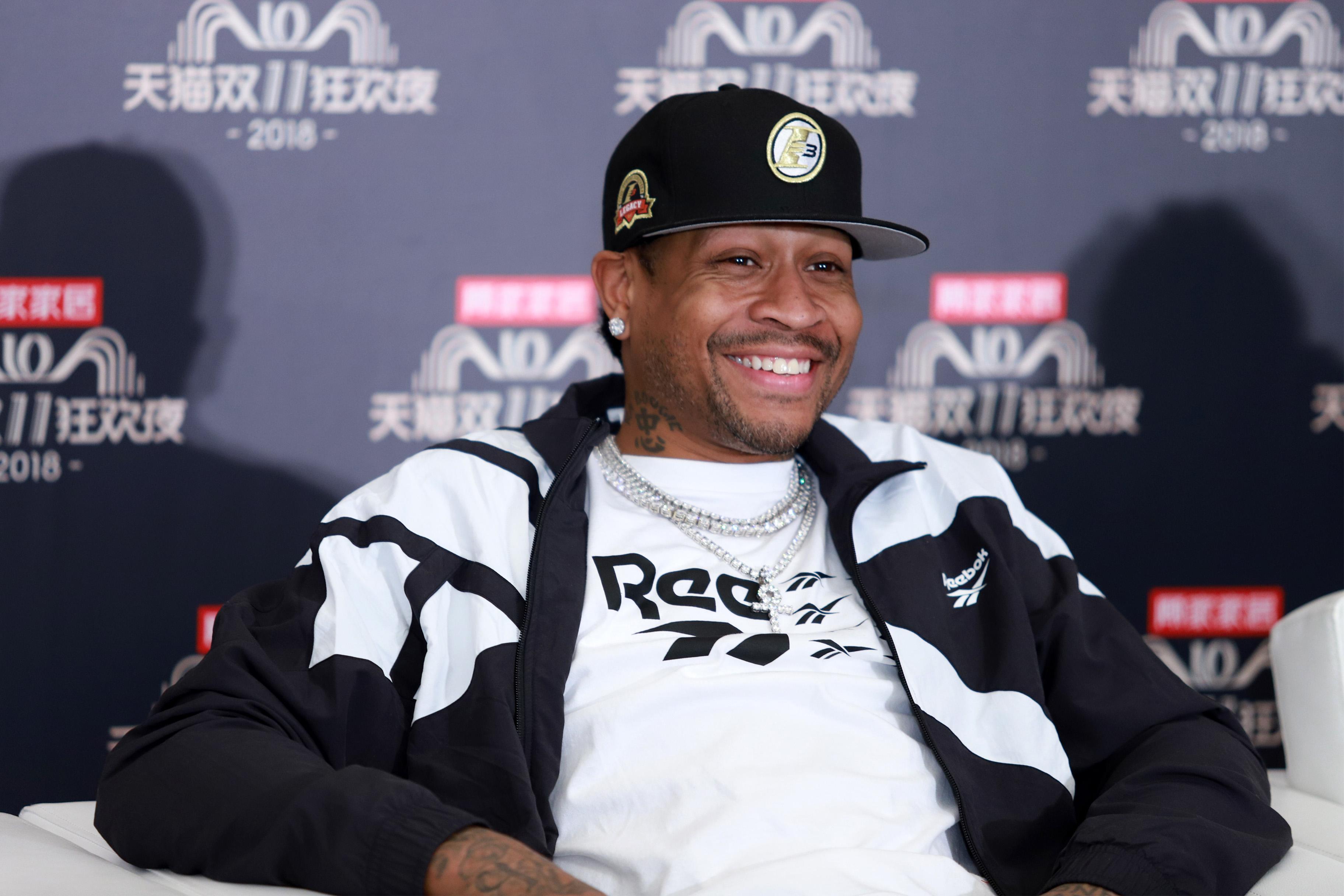 Allen Iverson Has Struggled With Personal Issues, but He's Still an NBA Legend
Long before the LeBron James and Stephen Curries of the NBA, there were superstars like Michael Jordan and Allen Iverson, who left their lasting marks on the sport. So when the NBA All-Star game on Feb. 16 paid tribute to Kobe Bryant, who was also an NBA living legend until his tragic death, it wasn't surprising to fans that Allen was in attendance to pay respects to the late basketball star while reconnecting with other NBA players.
Article continues below advertisement
Some of those who watched the game and subsequent tribute couldn't help but wonder why Allen left the NBA and if it was because he was sick or something less out of his control, given his thinner appearance at the All-Star game. After more than 10 years in the NBA, Allen stepped down in 2011 and he hasn't gone back, but he has still kept the sport, and other players over the years, close to his heart.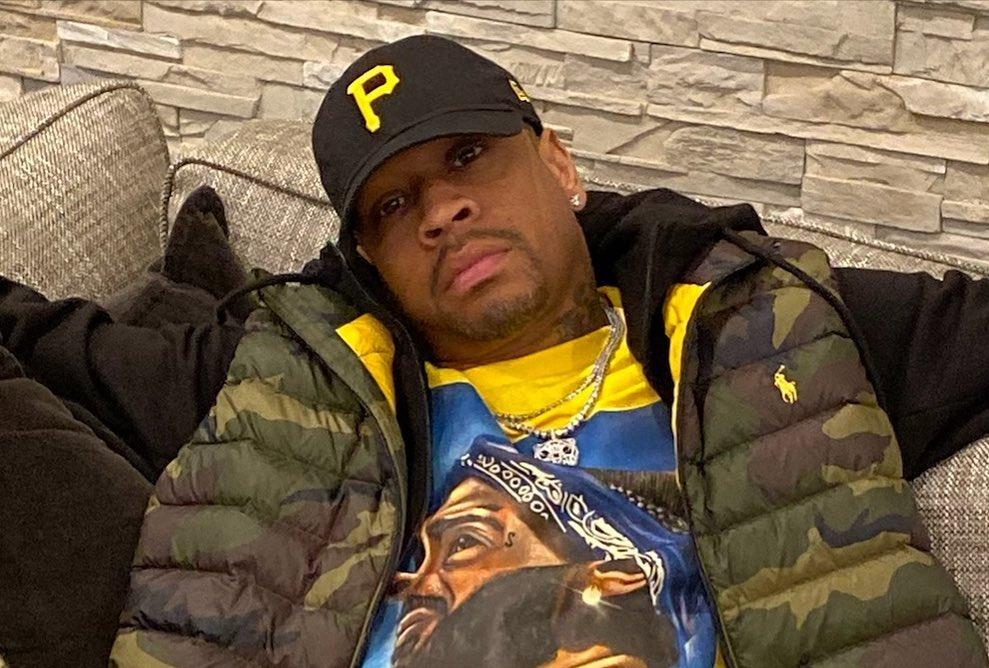 Article continues below advertisement
Is Allen Iverson sick?
Although the 44-year-old is not necessarily ancient for the NBA, he hasn't come out of retirement and it doesn't look like he has plans to anytime soon. Still, that doesn't mean he's sick. In fact, Allen has been present at so many NBA games over the years since his retirement that fans continuously applaud him for his encouragement of other players. It makes sense that he'd prefer the sidelines these days, but he doesn't appear to be suffering from any mysterious ailment.
His daughter's health played a role in him leaving the NBA.
It was actually Allen's daughter's health back in 2011 that partly contributed to his leave and eventual retirement from the NBA. In 2010, Allen left the 76ers to care for his daughter who was reported to have Kawasaki Disease, a disorder wherein the blood vessels in the body become inflamed. In some cases, ongoing surgeries are required. He also had calf surgery in 2011, which took him out of commission for a large portion of the season at the time.
Article continues below advertisement
Allen may have dealt with alcoholism.
Over the years, reports of Allen's behavior at games or in interviews has led some fans to question whether or not the famed player is an alcoholic. In 2012, The Philadelphia Inquirer reported that multiple sources had commented on Allen's drinking. According to the outlet, "numerous NBA sources" confirmed that Allen was drinking and gambling himself into a hole at the time. He's still around to cheer on other NBA players, but alcoholism may have been prevalent in Allen's life for years.
Article continues below advertisement
He has also had money troubles.
Not only has Allen's alleged alcoholism and gambling issues played a role in adding to the negative aspects of his life, but his 2019 divorce settlement resulted in half of his multi-million dollar fortune being awarded to his wife. Still, Allen can often be found court-side at different NBA games to support current players and remain involved in the game in some capacity.
It says a lot about his character that he hasn't quite left the game, even if he is no longer playing. His absence from the court itself doesn't mean that Allen is sick or otherwise suffering in his personal life, but he has made some questionable decisions that remain causes for concern among some of his fans.