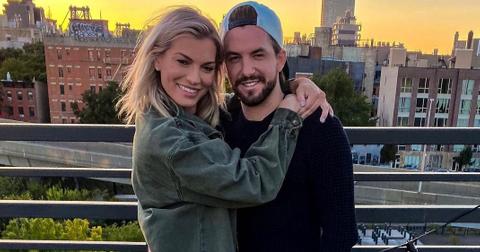 Does Lindsay and Stephen's Relationship Survive Season 5 of 'Summer House'?
By Sara Belcher

Updated
Season 4 of Bravo's Summer House feels like it was a lifetime ago, but with the trailer for Season 5 of the hit reality show dropping, viewers are ready to see what drama will play out among the cast this summer.
Fans of the show will remember Lindsay Hubbard's failed relationship with Carl Radke from last season, but many believed she had found love with her new boyfriend Stephen Traversie.
But the trailer hints things may not be well for them. Are Lindsay and Stephen still together?
Article continues below advertisement
The Season 5 trailer hints Lindsay and Stephen hit a rough patch.
It's no surprise that there's going to be a lot of drama this season — since quarantine has made many people feel cooped up, we're sure to see some post-quarantine energy get released by the members in the house. And what would be a season of Summer House without some relationship drama?
While Stephen was an outsider last season, he joins the cast for Season 5 as a regular — but it's clear things aren't going well for the couple.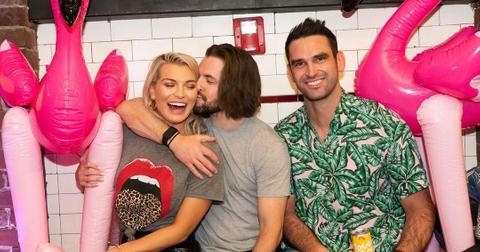 Article continues below advertisement
In the trailer, it seems as though Lindsay and Stephen will hit some turbulence in their relationship, as Lindsay and Luke hook up.
It's unclear what drama goes down between the two, though it's possible it has something to do with Lindsay wanting to settle down. In the trailer, she admits she's "ready for engagement, marriage, babies" — but is Stephen?
Whatever the case, this doesn't look like it'll be an easy summer for the couple.
Are Lindsay and Stephen still together?
Filming for Season 5 reportedly started during the last week of July, according to Us Magazine, and continued for around two months.
Just before the duo left for Summer House, Lindsay shared a shot of her and her boyfriend on her Instagram.
"This pic was taken on his bday in March but I couldn't post it back then because ya'll didn't know he was my bf yet," she captioned the post on July 20.
Article continues below advertisement
Throughout the rest of filming, Lindsay didn't post anymore photos with her boyfriend until September, sharing some photos from Labor Day weekend.
While this doesn't confirm that the couple is still together, it suggests at the least they made it through the summer.
That being said, the last time Stephen appears on her Instagram page is Sept. 21, meaning it's been almost three months since she's shared another shot with her beau.
Stephen shared a photo with Lindsay in October as part of a paid post for Walgreens, but since then the duo haven't been particularly affectionate online.
This neither confirms nor denies that Lindsay and Stephen are still together, but at the very least we know they make it through the summer somehow.
If you want to know the details of how their relationship plays out (with Lindsay's rumored hook-up with Luke), you'll have to tune into the Season 5 premiere on Feb. 4, at 9 p.m. ET on Bravo.