Will 'RHOSLC' Co-Stars Lisa Barlow and Meredith Marks Be Able to Mend Their Friendship?
Are Lisa Barlow and Meredith Marks still friends? When 'RHOSLC' began, the two were as thick as thieves. However, in Season 3, things have changed.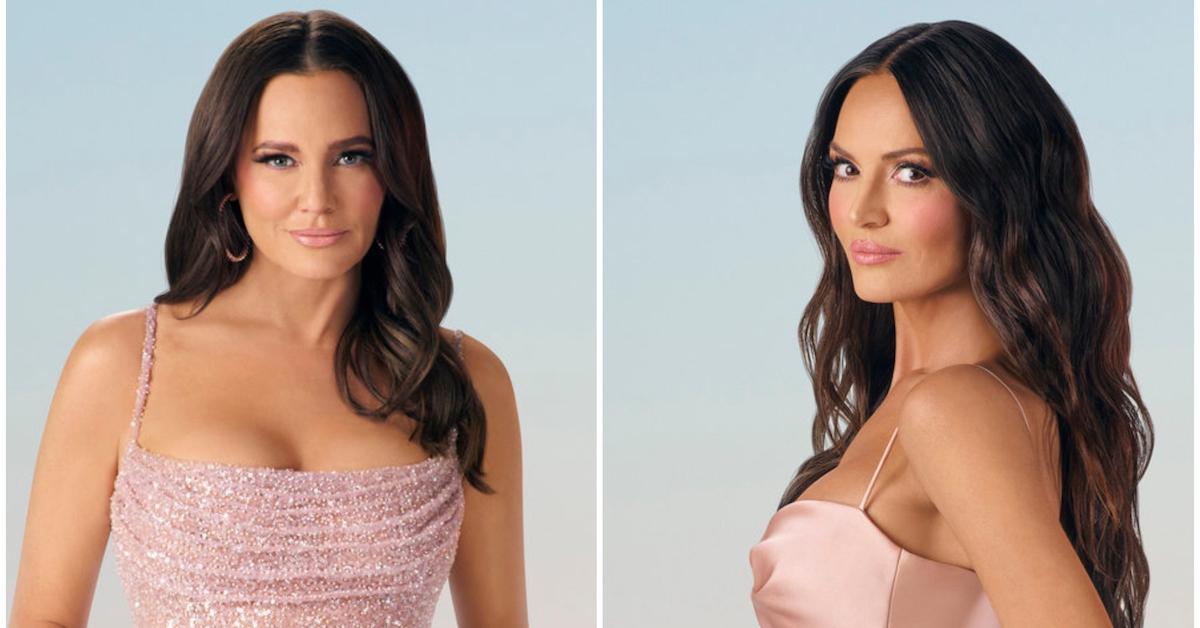 There's a chill in the Utah air when it comes to the state of the ladies' friendships on The Real Housewives of Salt Lake City.
When the five O.G. cast members returned for Season 3 of the hit Bravo reality series on Sept. 28, a lot of the friendship dynamics had shifted considerably. One-time enemies Jen Shah and Meredith Marks spent time together during the premiere, as did frenemies Lisa Barlow and Heather Gay.
As the teaser for the rest of Season 3 suggested, Heather will also fall out with her "cousin," Whitney Rose, and the Lisa and Meredith will struggle to repair their once-close friendship.
Article continues below advertisement
The latter two stars were close friends before RHOSLC began in 2020, but things changed for them when Lisa was caught saying disparaging things about Meredith, her family, and her finances in a hot mic moment.
What is the status of Lisa and Meredith's friendship? Read on for the latest.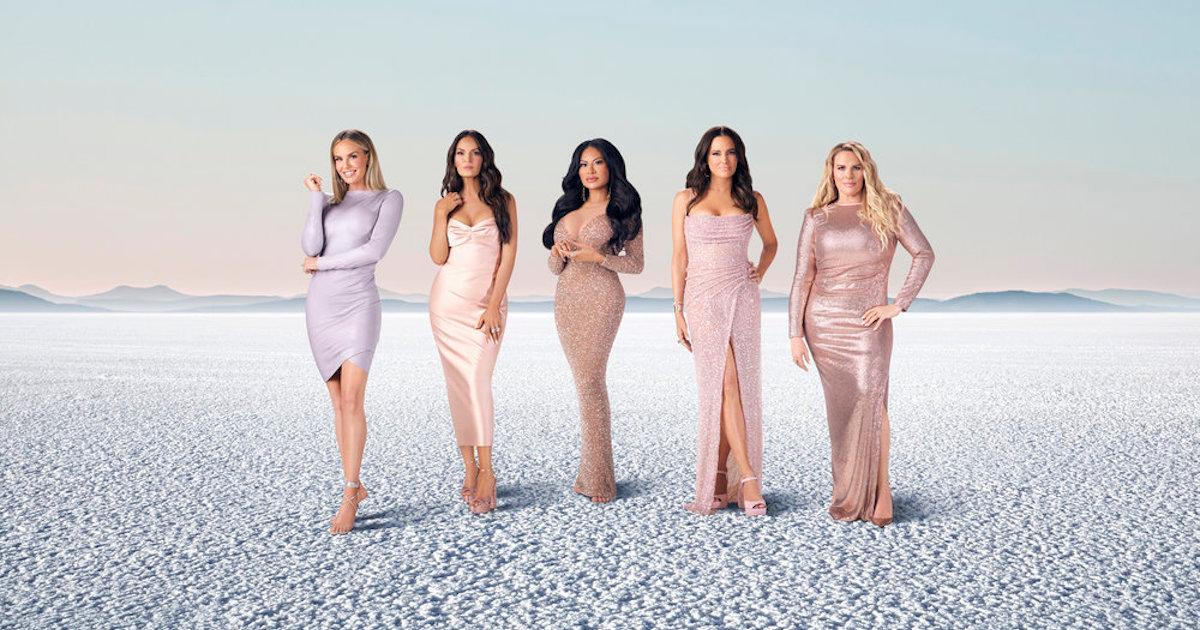 Article continues below advertisement
Lisa Barlow's hot mic moment on 'RHOSLC' Season 2 derailed her longtime friendship with Meredith.
While many fans will think of the moment when Homeland Security visited the Beauty Lab and Laser parking lot to arrest Jen Shah when they look back on the RHOSLC Season 2 cast trips, the group vacation to Zion featured Lisa Barlow's now-infamous hot mic moment.
During a group dinner on the penultimate episode of the regular season, Lisa said that she was a good friend to everybody in the group, and that she often felt like she had to choose between Jen and Meredith (who were not getting along at the time). Both Meredith and Jen said that Lisa hadn't been a good friend, which got the latter star upset.
After Lisa and former star Mary Cosby got into a disagreement later on in the dinner, Lisa felt like Meredith only would defend Mary to the group. Lisa then went to her room and she discussed her longtime friend.
"Meredith can go f--k herself. I'm done with her," Lisa said at the beginning of her hot mic moment.
Lisa then accused Meredith of cheating on her husband, Seth (the two were separated when RHOSLC Season 1 began), and she said Meredith had a "dumb f-----g family that poses."
Article continues below advertisement
"Why don't you own a house?" she asked. "Oh wait, you can't. Because your husband changes jobs every five minutes."
Lisa went on to call her friend "fake," and a "piece of s--t."
Lisa later apologized to Meredith on the reunion set for the hot mic moment. She claimed that she hadn't meant what she said.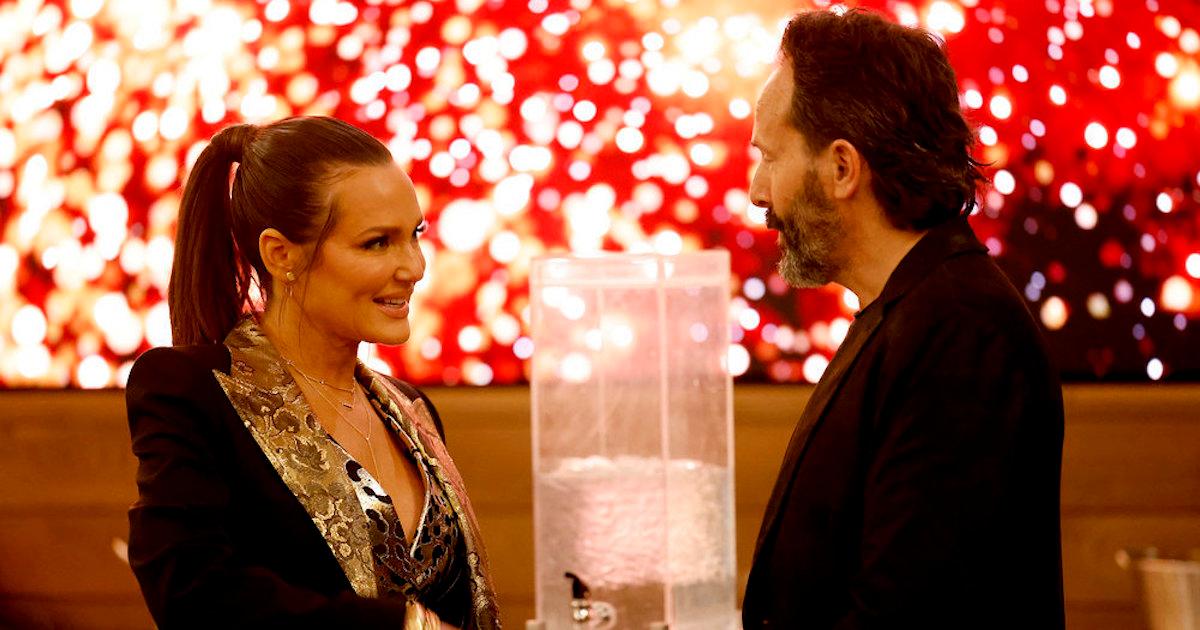 Article continues below advertisement
"I just wanted to come over here and just say I am beyond sorry. I'm sorry I'm not breaking because I'm like holding things together, but I am beyond sorry. I did not ever mean to hurt you," Lisa told Meredith, before mentioning the latter star's husband and two of her kids. "I understand that hurting you hurt Seth, Reid, Chloe."
However, Meredith felt that the damage had already been done.
Are Meredith Marks and Lisa Barlow still friends?
Though Lisa wanted to make amends with Meredith during the Season 2 reunion, the former friends are still not in a good place at the beginning of Season 3.
Lisa apologized to Seth during Jen's birthday party for Coach Shah, but he wasn't willing to forget the things that she said about him, his wife, and his kids.
"I regret all of it," Lisa told Seth at the birthday party. "Seth, I can't believe I said those things. I don't feel that way about Meredith, I don't feel that way about you. Like, I don't."
Article continues below advertisement
Meredith also wasn't ready to move on. She wondered why Lisa had waited "two months" to try to talk to her.
When Lisa approached her for a discussion, Meredith said that it wasn't the right time.
Viewers will have to keep tuning in to see if Meredith and Lisa will be able to sit down together to hash out their issues, or if there is any way that their friendship can be repaired.
However, the main teaser for Season 3 suggested that the two do still have a long way to go. Per the sneak peek clip, Lisa will say that she was just "ranting" during her hot mic moment, while Meredith says that she never actually trusted the Vida Tequila co-owner.
New episodes of The Real Housewives of Salt Lake City air on Wednesdays at 9 p.m. ET on Bravo. You can also stream the series on Peacock.