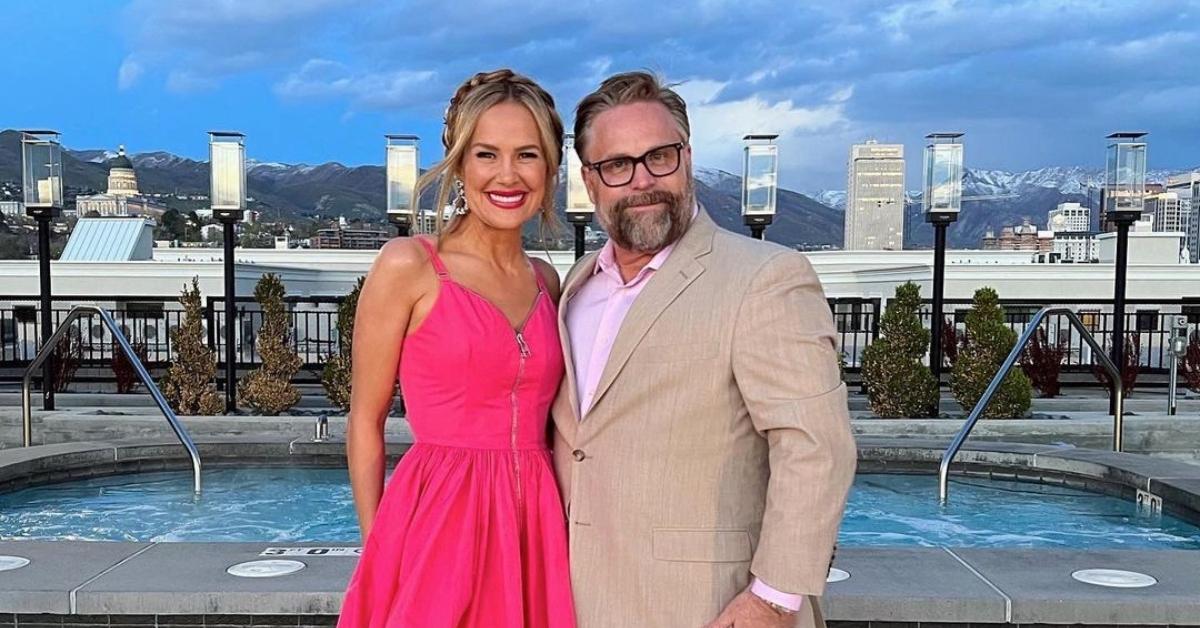 As to Be Expected, 'RHOSLC' Star Angie Harrington's Husband Is Filthy Rich
After months of anticipation, the Real Housewives of Salt Lake City is back and promos for Season 3 hint that the tea is hotter than ever.
Viewers were reunited with the cast of RHOSLC in the Season 3 premiere — which kicked off on Wednesday, Sept. 28. And they've been pretty busy since we last saw them at the reunion.
Article continues below advertisement
Article continues below advertisement
The Season 3 premiere of 'RHOSLC' introduced Angie Harrington as a full-time castmate.
Angie may not be a Salt Lake City native, but she fits in just fine with her castmates. According to a Bravo press release, she's "no stranger to the RHOSLC social scene." Along with being a philanthropist and reality TV star, Angie describes herself as a "tech wife" with a passion for fashion and UFOs.
The 40-year-old reality TV star has lived in Salt Lake City for years with her husband and three kids. Read on to learn more!
Who is Angie Harrington's husband, Chris Harrington?
Following her split from her ex-husband, ex-college athlete Bret Engemann, Angie found love with her now-husband, Chris Harrington. The two married in 2017, and in February of 2022, the couple celebrated their five-year anniversary.
According to his LinkedIn page, he makes a living as the President of Global Revenue at Entrata, a Utah-based software company. As of this writing, he's worth an estimated $1.2 million (per NetWorthPost.org.)
Article continues below advertisement
Angie and Chris often make appearances on each other's Instagram feeds. In a post from last December, Chris took to social media to wish his wife a happy birthday.
"My love is turning 40 and has never ever ever been more magnificent than she is right now," he captioned a heartfelt Instagram post. "She is an amazing wife and friend, and I could not be more blessed than I am to have her in my life."
Article continues below advertisement
In April, Angie returned the favor. She called Chris her "dream man" in a short but very sweet birthday dedication. Angie wrote, "Life is never perfect, but he's always there to solve our problems as they arise."
It's safe to say that Angie and Chris are enjoying married life. It was only years ago that welcomed their youngest son. But how many kids do they have altogether? Here's what we know.
Meet Angie Harrington's kids — Hart, Cole, and Rome.
Along with her husband, viewers can also get a glimpse of Angie's kids on her Instagram feed. Together, Angie and Chris share one son, Hart. Angie also has two teenage sons — Rome and Cole — from her previous marriage to Brett.
On social media, Chris confirms that he also has older children from an earlier relationship, though it's unclear how many kids he has in total.
You can catch new episodes of The Real Housewives of Salt Lake City on Wednesdays at 9 p.m. ET on Bravo!