'RHONJ': Why Teresa Kept Joe and Melissa out of Her "Happily Ever After"
Is Teresa keeping her distance from Joe and Melissa Gorga even farther than 'RHONJ' fans thought? See why the couple skipped Teresa's wedding!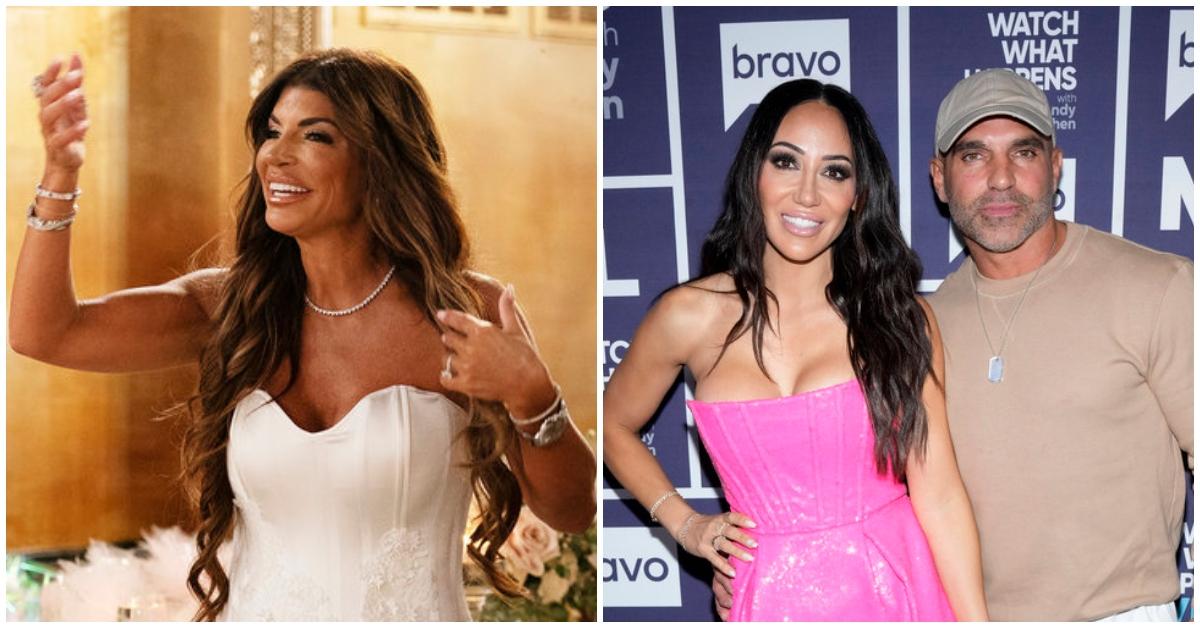 OG The Real Housewives of New Jersey star Teresa Giudice has shared it all on reality TV. During the Jersey girl's lengthy reign as the sole original RHONJ cast member, she's raised her four lovely daughters, gone to prison (or "camp") for 11 months, and divorced her first husband, Joe Giudice, under the camera's lens. So, it seems only fitting that Teresa would bring the cameras along when she wed her second (and hopefully last) husband, Luis "Louie" Ruelas.
Article continues below advertisement
Teresa and Louie officially married in August 2022. However, in Housewives fashion, the events leading up to the wedding aired on RHONJ Season 13. One issue Teresa couldn't escape was her longstanding issues with her brother, Joe Gorga, and sister-in-law, Melissa Gorga.
After years of feuding, Teresa and Joe couldn't make nice long enough to celebrate Teresa's big day. So, why did Joe and Melissa skip Teresa's wedding? Keep reading to find out!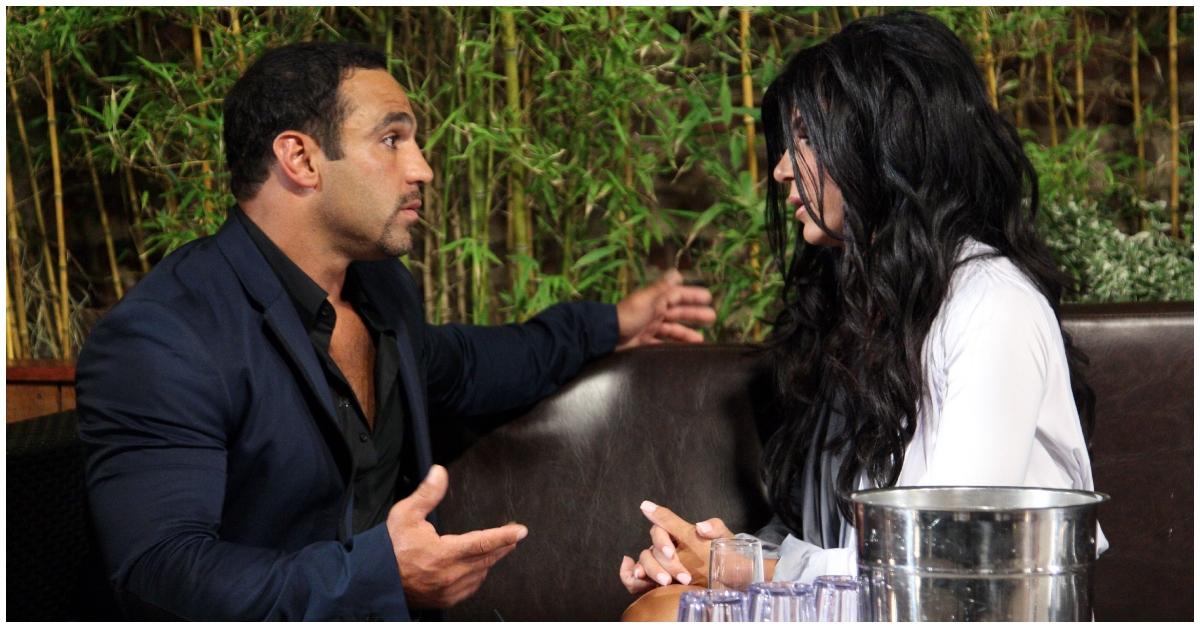 Article continues below advertisement
Why did Joe and Melissa skip Teresa's wedding? Tre shared why on 'RHONJ' Season 13.
In Season 13, Episode 13, "Messes & Bridesmaids Dresses," Teresa answered a call from Louie while driving with her daughters Audriana and Milania.
During the call, Louie confirmed the plans for a pre-rehearsal dinner at Avra the following Thursday. He named several RHONJ ladies and their "plus ones," including Margaret Josephs, Jennifer Aydin, and Dolores Catania. Louie then mentioned on camera that he hadn't planned on inviting Joe and Melissa to the couple's pre-wedding event.
"Just to put the invite out to all of them — except Melissa and Joe," Louie said. "I'm not inviting them, but…"
Article continues below advertisement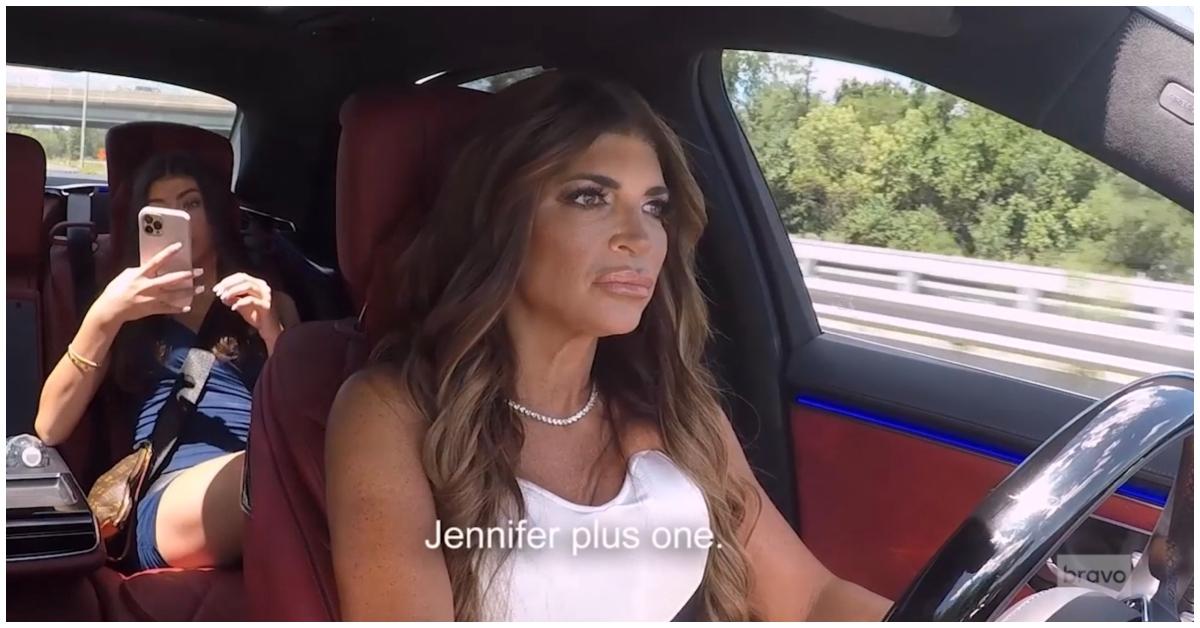 Teresa immediately turned her phone off speaker and proceeded to speak to Louie. She reminded him that she and the girls were filming at the time, to which Louie replied, "Oh s--t," signaling that the rest of us weren't supposed to hear the exchange.
Article continues below advertisement
She then stated that Louie needed to "invite everyone" and assured her concerned daughters that she did invite their aunt and uncle to the dinner. However, when the producers got Teresa alone, she admitted she didn't tell her daughters the full details to shield them from the family's drama.
"I don't like to tell the kids everything that's going on with my brother and Melissa unless I have to tell them," Teresa said on the show. "There's no reason to tell them anything right now. The wedding's a week away, and I'm so close to my happily ever after."
Article continues below advertisement
So, were Joe and Melissa invited to Teresa's wedding?
On RHONJ, Teresa said she wanted Joe and Melissa at her wedding, even though they wouldn't be in it. Throughout most of the season, the couple seemingly planned on attending the wedding to support Teresa and her family. However, Teresa and Louie's shady phone call was possibly the nail in the coffin for her relationship with Melissa and Joe.
Article continues below advertisement
In addition to hearing Louie exclude Teresa's brother from her pre-wedding dinner, Teresa didn't mention Melissa as one of her close family members during her bridal shower in the same episode. The actions coincide with Melissa and Joe confirming in August 2022 that they decided to skip Teresa's wedding.
"I will let all my listeners know this: Obviously, something went down at the [season 13] finale of filming The Real Housewives of New Jersey. Those exact details I obviously cannot say today, and anything that we have filmed is something that I am not able to talk about," Melissa confirmed on her podcast, Melissa Gorga On Display.
Article continues below advertisement
Joe also shared on Melissa's podcast that the day he chose not to attend his only sister's nuptials was "one of the hardest days of my life." However, he said Teresa made it clear at the Season 12 reunion and in her Season 13 actions that she didn't want them around on her special day.
Article continues below advertisement
"Let's go back to the reunion. She did this, you know?" Joe claimed on Melissa's podcast. "This was all on her. This is what she really wanted. She didn't want [Melissa] in the wedding. She didn't want any of my children at the wedding. She barely wanted me."
"It looked like an amazing wedding; it really did," he added. "It sucked that we weren't there for many reasons."
Catch new episodes of The Real Housewives of New Jersey on Tuesdays at 9 p.m. EST.