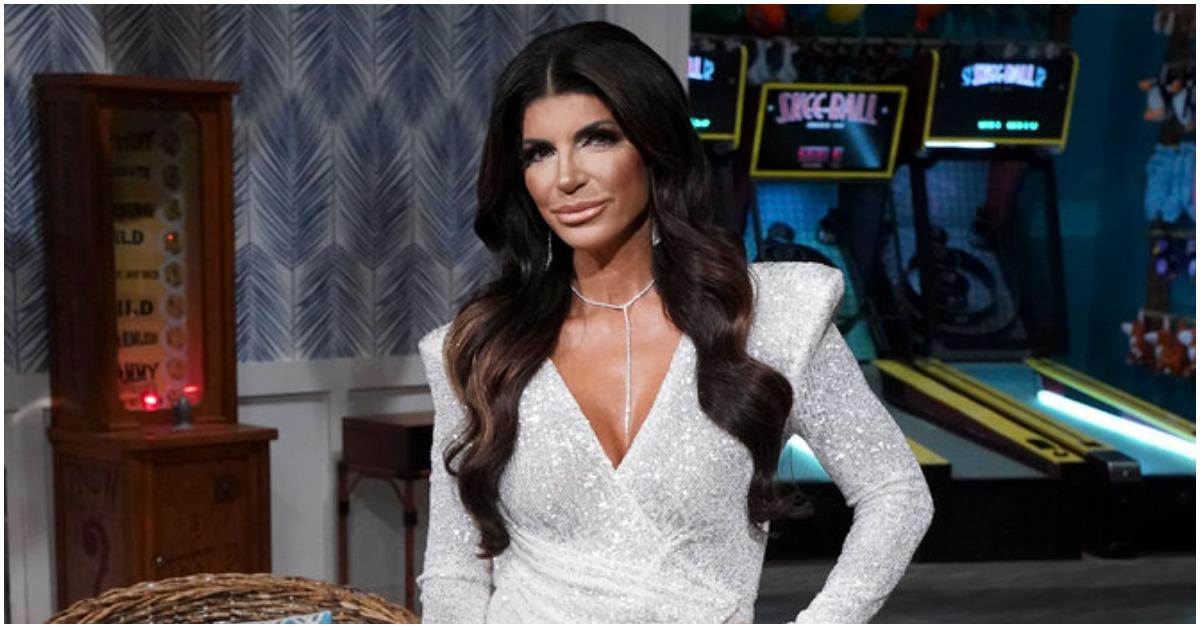 'RHONJ' Fans Want Teresa Giudice Fired for Not Bringing Enough Drama
Some Bravo viewers are ready to see Teresa Giudice fired from being a full-time cast member on The Real Housewives of New Jersey.
The Fabellini Wines creator has been a part of RHONJ since Season 1 premiered in 2009. Over the years, Teresa has shared many issues regarding her personal life with the public. Few fans will forget her and her ex-husband Joe Giudice's 2014 arrests for mail, wire, and bankruptcy fraud.
Article continues below advertisement
Teresa has also let audiences in on details regarding her and Joe's divorce after 20 years of marriage.
During RHONJ Season 12, the OG Housewife has opened up about finding love again with her fiancé, Luis "Louie" Ruelas. However, several RHONJ fans have expressed their disinterest in Teresa's new life.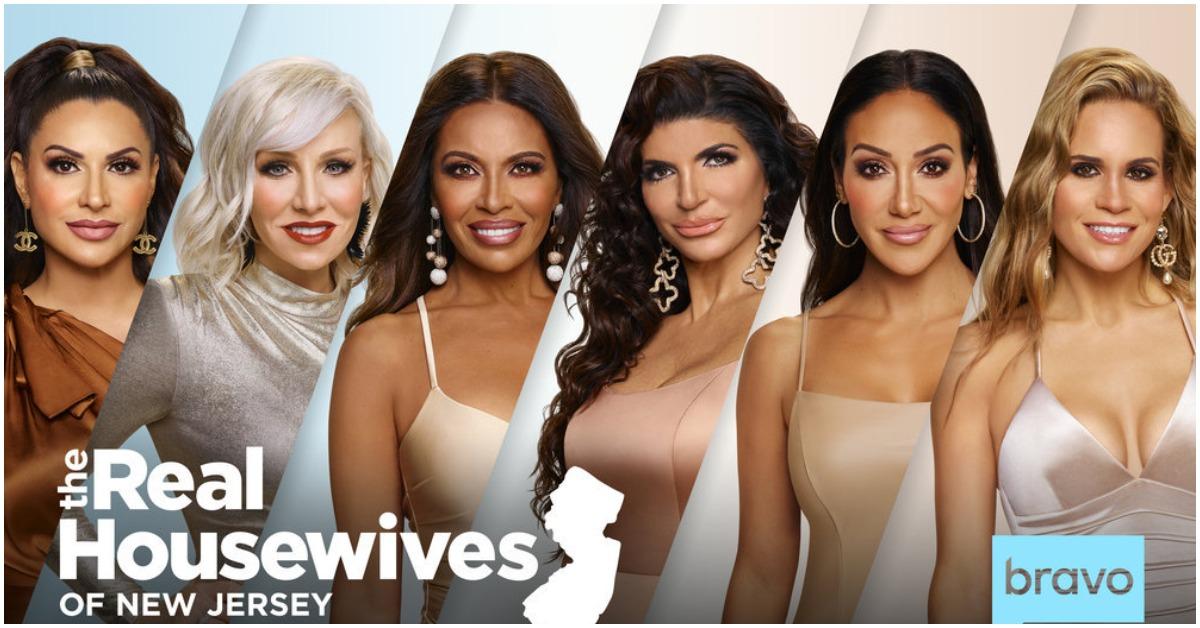 Article continues below advertisement
'RHONJ' fans want Teresa Giudice fired and replaced by two former Housewives.
The debate about whether Teresa belongs on RHONJ occurred after B--ch Sesh podcast hosts Casey Wilson and Danielle Schneider's Watch What Happens Live With Andy Cohen appearance. In their segment, Andy asked Casey and Danielle who they believe needs to step away from their franchise. The hosts answered by saying that Teresa should leave RHONJ, adding that they'd also like to see Ramona Singer move on from The Real Housewives of New York City.
Following Casey and Danielle's WWHL appearance, social media users seemed to agree with the podcasters. Those who want her to leave claim Teresa hasn't done much in Season 12 aside from defending her relationship. Since she and Louie began dating, Teresa has argued with her co-stars and friends about his role in her life, and the situation has only been exacerbated after Louie's controversial Warrior Camp video. Teresa and Louie also regularly have altercations on the show, including one recent fight in which he told her to "hush."
Article continues below advertisement
In addition to wanting her fired, some social media users believe Teresa ought to be replaced by two former Housewives: sisters Dina Manzo and Caroline Manzo. Caroline was the first of the sisters to leave the show in 2014. Dina didn't leave until 2017, following her marriage to Dave Cantin.
Article continues below advertisement
Teresa Giudice almost got fired from 'RHONJ' for her legal troubles.
Teresa and Joe were indicted in 2003 before they were convicted of charges including mail, wire, and bankruptcy fraud in 2014. At the time, police accused the couple of exaggerating their income to apply for loans. Joe and Teresa were also accused of ​​failing to file tax returns between 2004 and 2008.
In 2014, a judge sentenced Teresa to 15 months in prison. However, officials released her in December 2015. After Teresa served her sentence, Joe began his 41-month bid and was released in 2019.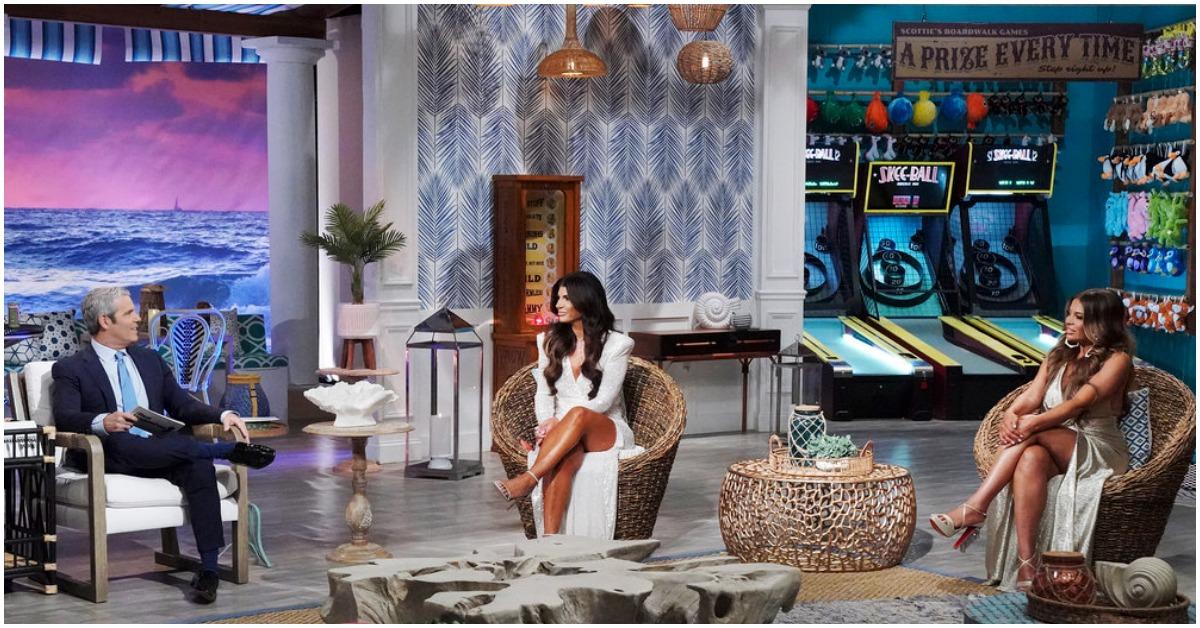 Article continues below advertisement
Though they served their time, many RHONJ fans didn't want the Giudices to return to the show following the ordeal. During her sentence, Andy said that several of his colleagues told him to fire Teresa, but the executive producer chose to give her another chance to redeem herself after her prison time.
"There were people who said, 'You have to fire her,'" Andy explained in a 2021 interview with Vulture. "And it's like, 'Look, she's going to jail. We've invested all this time.' This was something that her friends were accusing her of for years, and she was running from it. I'd rather see her grow as a human being than kill her off."
The Real Housewives of New Jersey airs on Tuesdays at 8 p.m. EST on Bravo. Viewers can also stream the season on Peacock and watch the entire series on Hulu.