Here's Why Michael Jordan Still Has Major Beef With Isiah Thomas
Michael Jordan and Isiah Thomas have a pretty famous rivalry, even before the 1991 East Conference finals. But could Michael and Isiah be friends now?
Article continues below advertisement
Basketball fans probably already know what happened between the Bulls and Pistons back in the day. (After the Bulls won the 1991 East Conference finals against the Pistons, the losing team took it pretty poorly and didn't shake hands with the Bulls.) But some probably didn't realize that MJ still considers Isiah his nemesis.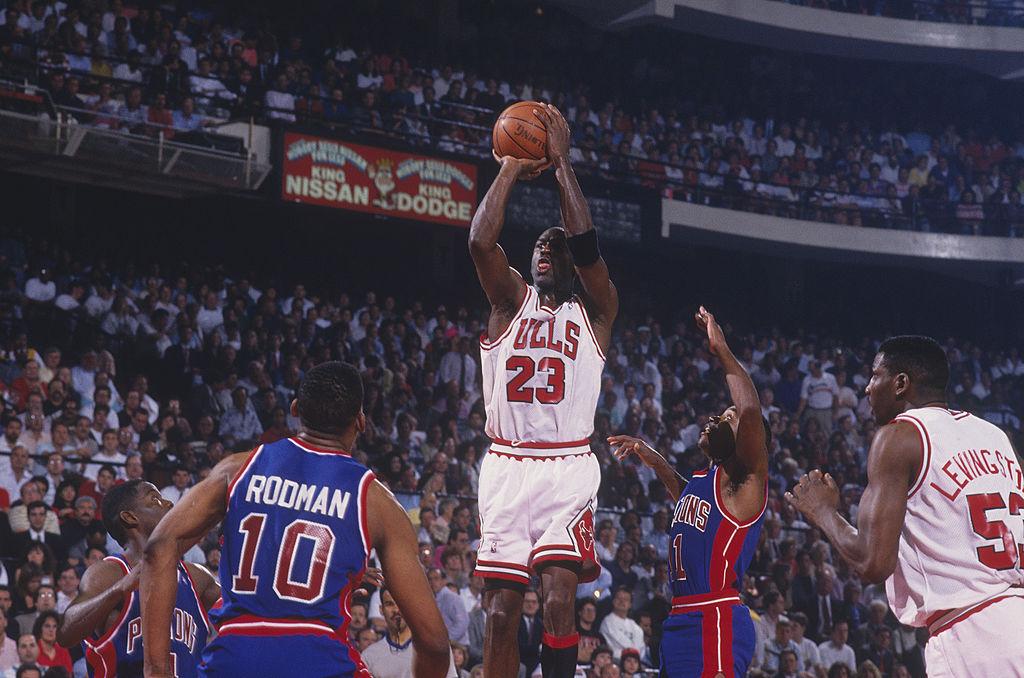 Article continues below advertisement
"There's no way you can convince me that [Isiah] wasn't an a--hole," Michael said when asked about Isiah in Episode 4 of The Last Dance.
Are Michael Jordan and Isiah Thomas really not friends after all this time?
MJ and Isiah aren't exactly buddies, even though the latter would say that they are. Isiah called his relationship with MJ "friendly" about four years ago, according to The Undefeated. But clearly, Michael hasn't let go of his grudge against Isiah or the Pistons.
"As competitive as Michael was, it doesn't surprise me that he still feels like that. Michael always had something for Isiah," Dennis Hopson said.
Article continues below advertisement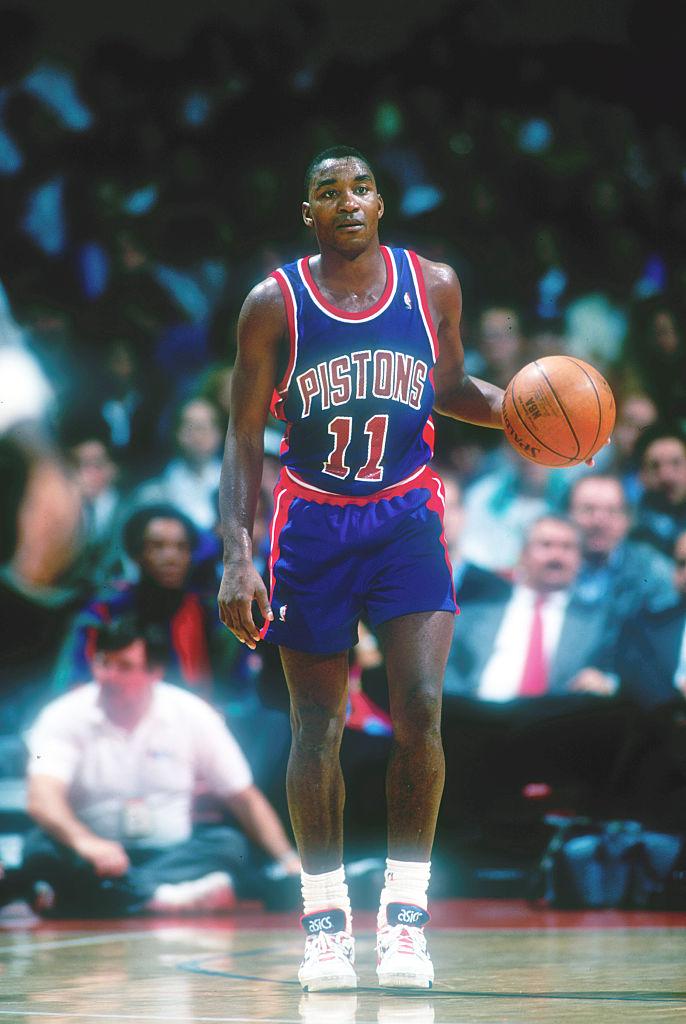 What exactly happened between Michael and Isiah?
Why does Michael dislike Isiah so much? According The Undefeated, there's a theory that Isiah froze Jordan out during the 1985 All-Star game. But Isiah claimed that no such thing happened. Some believe that the main problem was that Isiah was actually from Chicago and MJ (who's originally from New York) joined the Chicago Bulls and proved himself to be an arguably better player; so it seemed like it was a matter of pride and jealousy on Isiah's part.
Article continues below advertisement
"There's jealousy in this game, and when you peel back the layers of the onion, a lot of it is territorial. I can't imagine what that felt like for Zeke [Isiah], to have an outsider come in and have an entire city behind him. There was no love left for him in Chicago, except from family," Brad Sellers pointed out.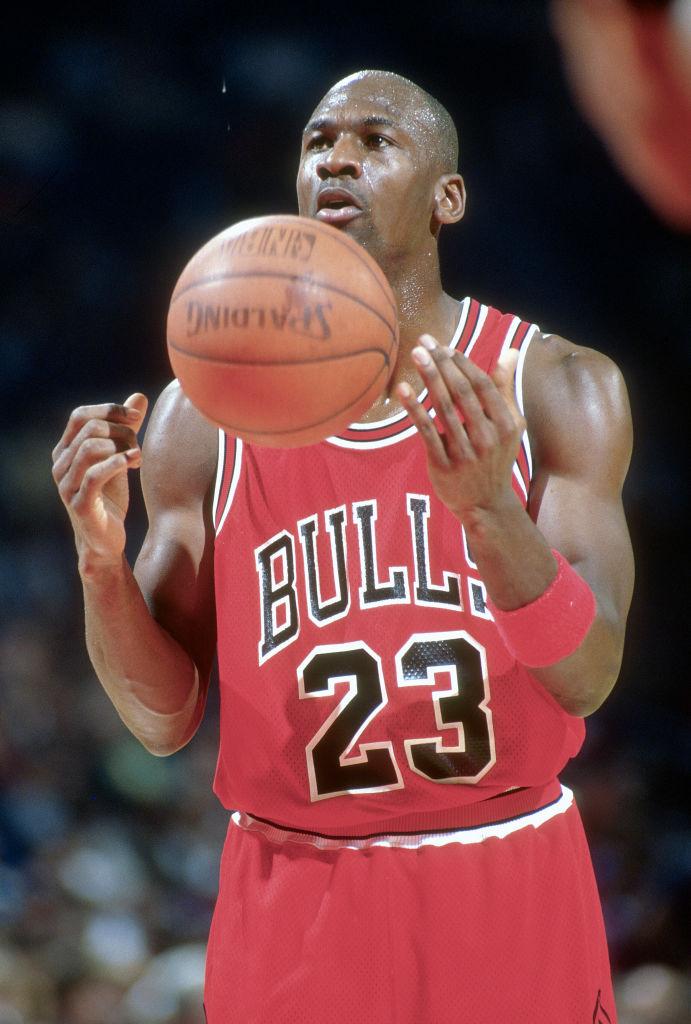 Article continues below advertisement
Of course, it wasn't just Isiah who was a reportedly poor sport. The entire Pistons team did what they could to beat the Bulls, even if it meant playing dirty and intimidating the team. It just seemed to come down on Michael the worst, since he was considered the best player for the Bulls.
"We know [Jordan] was the greatest player. We had to do everything from a physical standpoint top stop him," Isiah said in the docu-series. Former Pistons player John Salley said they'd order, "As soon as [Michael] steps in the paint, hit him."
Article continues below advertisement
How does Isiah feel about Michael?
According to Yahoo Sports, the former Pistons player was "surprised" that Michael called him an "a**hole" in The Last Dance. "I don't have anything against him, and I definitely admire him as as basketball player," he said. But then Isiah kind of negs Michael with this statement:
"When you put Jordan and his basketball team in the '80s, they weren't a very successful team. They just weren't. When you talk about Jordan and his team dominating, they dominated the '90s. But when you put him with those Lakers teams and those Pistons teams and those Celtics teams, they all beat him They just did. What separated Jordan from all of us was he was the first one to three-peat. But he didn't three-peat against Magic, Larry and Dr.J."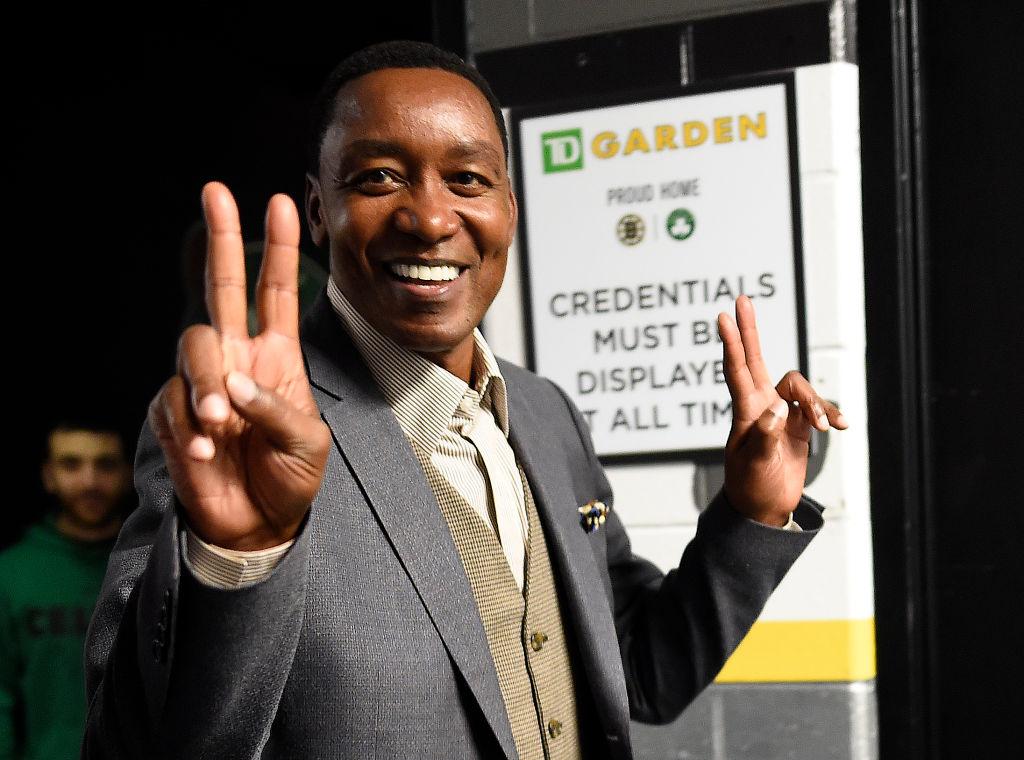 Article continues below advertisement
Yeah, that's definitely not friendly. And what's more interesting is that Isiah didn't always throw these digs at MJ. Yahoo Sports points out that he made this statement to Sports Illustrated in 1999:
"From all the players I have seen and played against, he's definitely the best player ever. A lot of people like to argue this guy was better or this guy was better. But every player you think of there was some weaknesses and deficiencies in their game. He has the complete package in all facets of his offensive game, and when you break him down defensively, he's also the best defensive player in the game...He should be remember as the greatest of all time."
Be sure to catch the two new episodes of The Last Dance on ESPN today to learn more about what went on behind the scenes during Michael's legendary run with the Chicago Bulls.