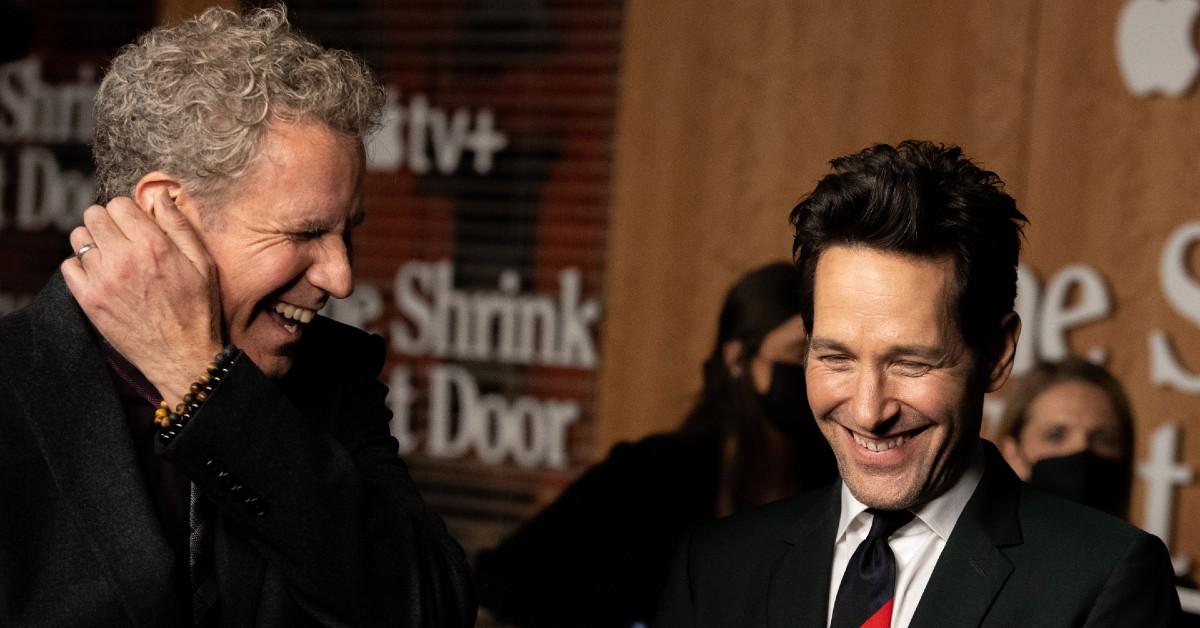 Will Ferrell and Paul Rudd Team up Again in 'The Shrink Next Door' — Are They Friends in Real Life?
Article continues below advertisement
It's Will Ferrell and Paul Rudd's mesmerizing performances and always-authentic chemistry that make the series a winner. These two goofballs just light up the screen every time they work together. We've seen Will and Paul shine in the groovy, '70s-set Anchorman films, and they seem to be off-screen buds as well. So, does their on-screen chemistry spill into their off-screen lives?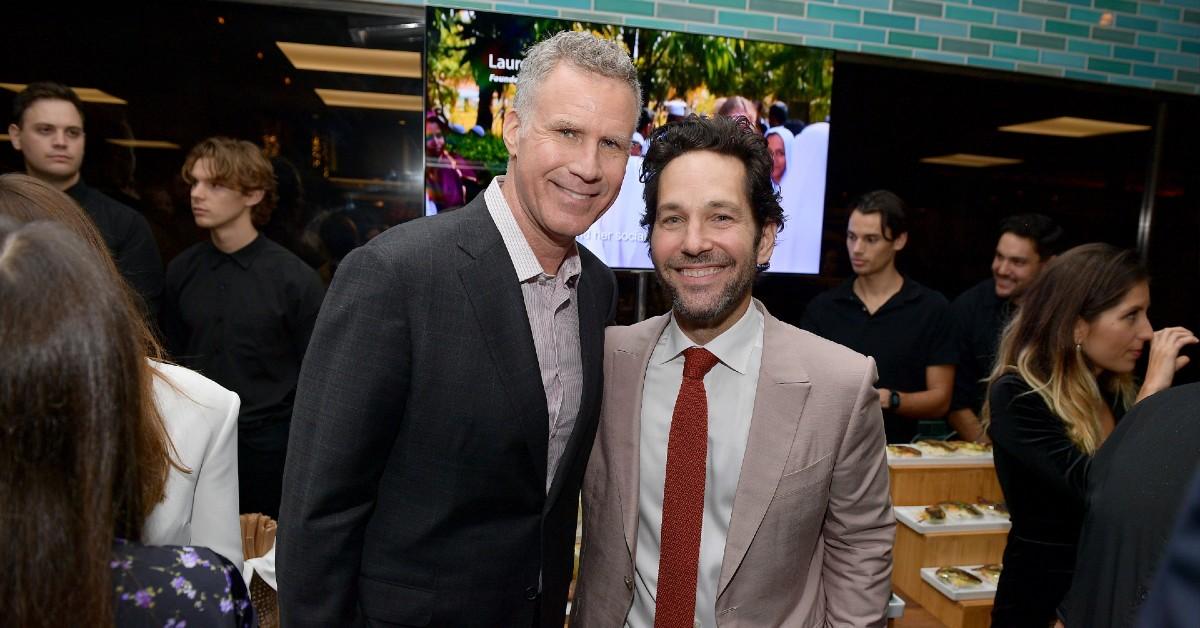 Article continues below advertisement
Comedy icons Will Ferrell and Paul Rudd have been colleagues and friends since meeting on the set of 'Anchorman.'
Will and Paul spoke to Access about the history of their decades-long friendship in a promotional interview for The Shrink Next Door.
"I mean, to look into Paul Rudd's gorgeous eyes — it's like, right? It's like getting sucked into a tractor beam," Will hilariously said. Paul went on to talk about Will's entrancing "powerful gaze." This is the kind of bromance we love to see.
"The earliest point we can kind of remember is obviously the first Anchorman," Will said. "That was an exceptional group — Paul and Steve Carell, Dave Koechner and I, and Christina [Applegate]. We just hit it off from day one," he continued.
"It's exciting and a little bit sad that's it's taken this long for Paul and I to do something. But what a pleasure to get to do it one on one." Paul seconded that, saying he was, too, "elated."
Article continues below advertisement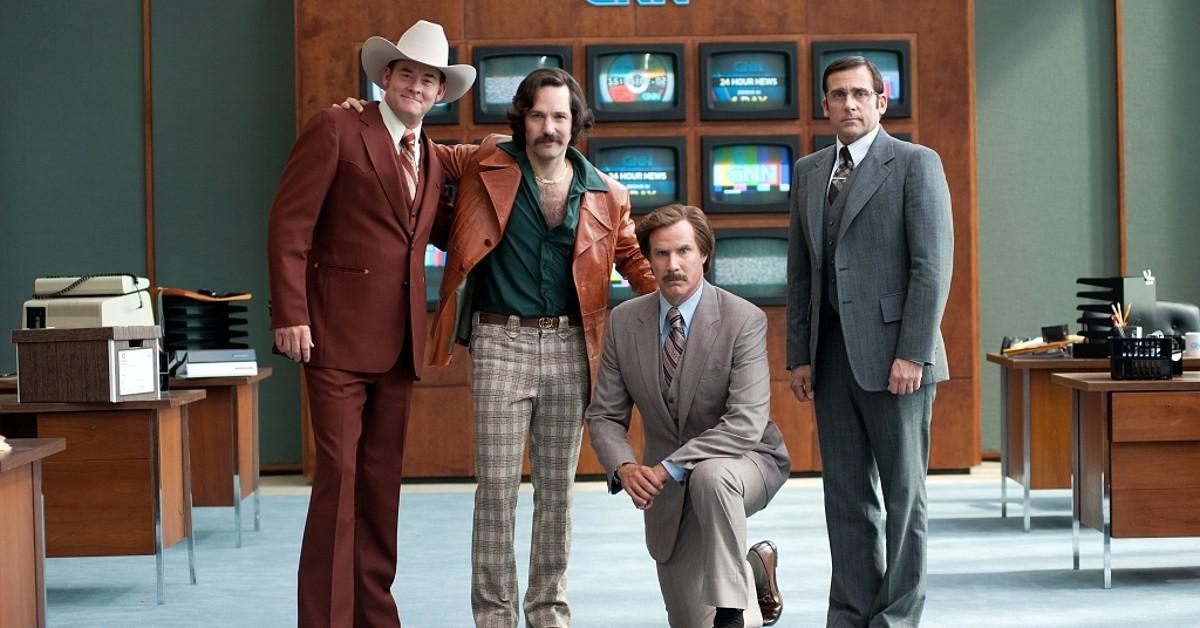 Speaking to Entertainment Tonight's Rachel Smith, Will and Paul got candid about the best parts of working alongside each other.
"I think we have a shared sensibility. We love to make each other laugh," Will said. "We do, we love to laugh. And we do, a lot!" Paul replied. "Will is just the greatest guy and a terrific actor." These kinds of warm exchanges only get us more amped to watch their collaborations.
Article continues below advertisement
Specifically detailing the experience working on The Shrink Next Door, Paul relayed the immense comfort he felt having Will by his side in the midst of dealing with distressing material.
"When you spend a lot of time together on a set — especially on a set like this, where the material can be emotionally taxing — it's nice to not only enjoy the people you're working with because you admire their talent but to hang out with someone whose company you enjoy. It makes it so much better," Paul explained.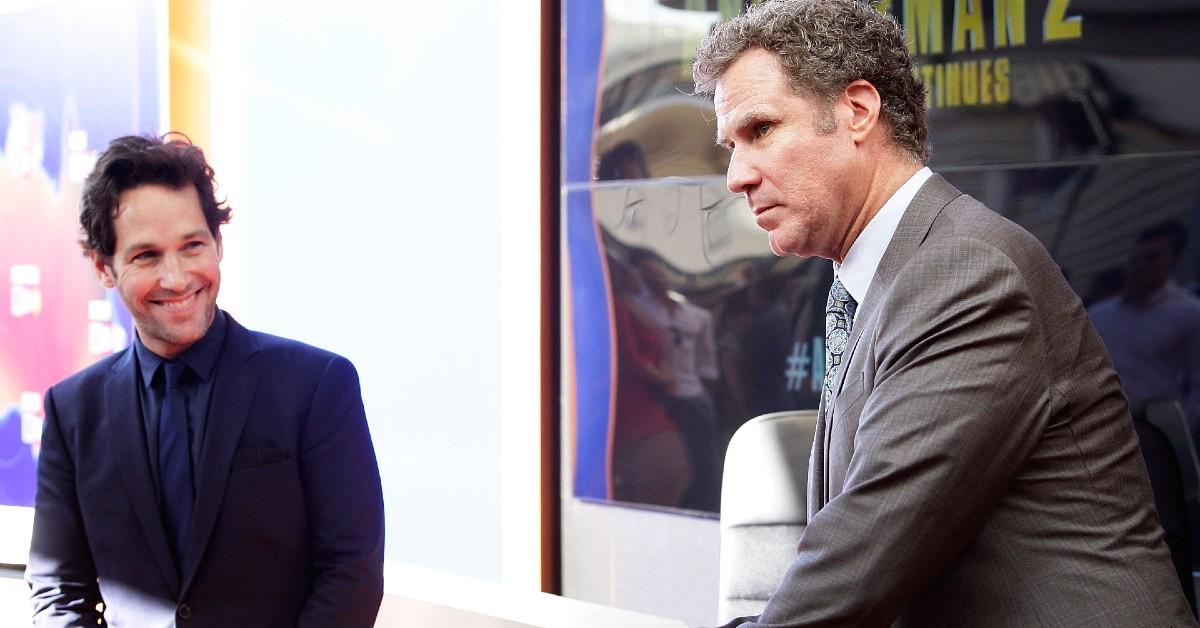 Article continues below advertisement
The original Anchorman premiered back in 2004, and Will and Paul have changed and grown immensely since then.
"We've changed a lot because we surround ourselves with an army of people that just take care of our every need. Will has three separate sandwich makers!" Paul jokingly stated. "When Paul and I first met, I was 75 pounds heavier. Either 75 or seven pounds heavier, I forget," Will said.
OK, so these two jokesters and friends didn't take the topic too seriously, but we've witnessed how much they've improved and developed as serious actors, proving that laugh-out-loud comedies are only the tip of the iceberg when it comes to their acting talents. It's a gift to watch Will and Paul advance and entertain alongside each other.
The first three episodes of The Shrink Next Door are now streaming on Apple TV Plus.