'Ant-Man' Actor Paul Rudd and His Wife Have the Cutest Love Story Ever
Paul Rudd might be known for roles in 'Ant-Man,' 'Friends,' and more, but people are curious about whom he's married to and if he has any kids.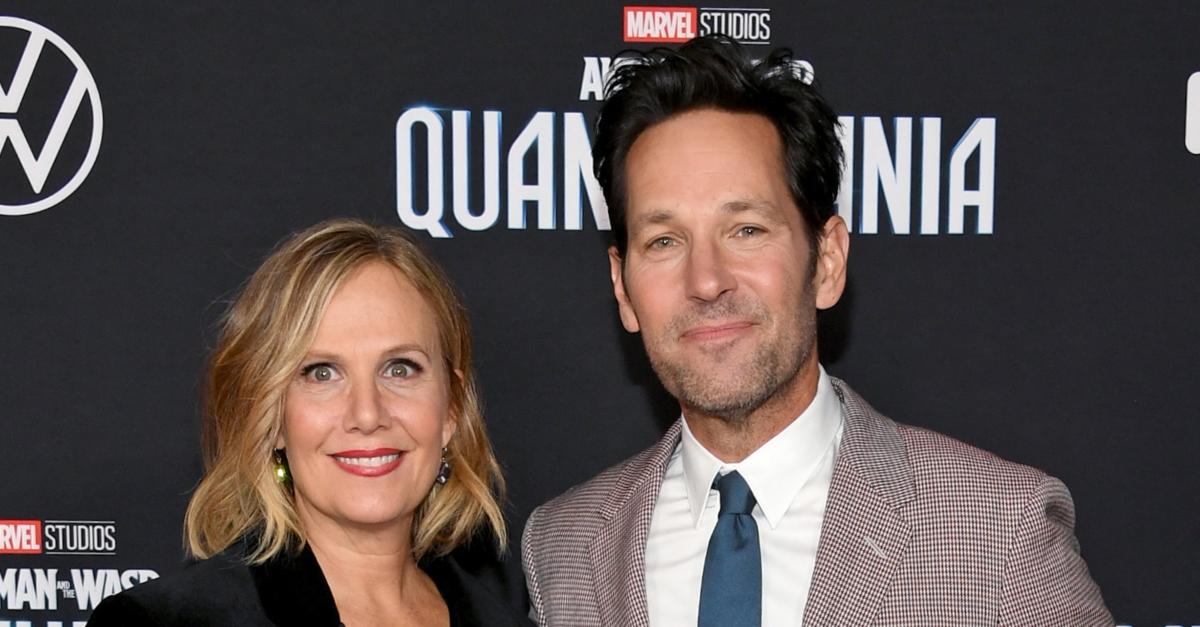 After being in the spotlight for almost three decades, it's no surprise that actor Paul Rudd would want to keep some things to himself. Throughout his prolific acting career, he's been exceptionally private about his personal life.
Many people might not know this, but Paul is actually married — and has been for a while!
Article continues below advertisement
Paul is reprising his role as Scott Lang in the 2023 Marvel film Ant-Man and the Wasp: Quantumania. Before you watch, here's everything you need to know about the actor — for example, everything we know about Paul's wife and kids.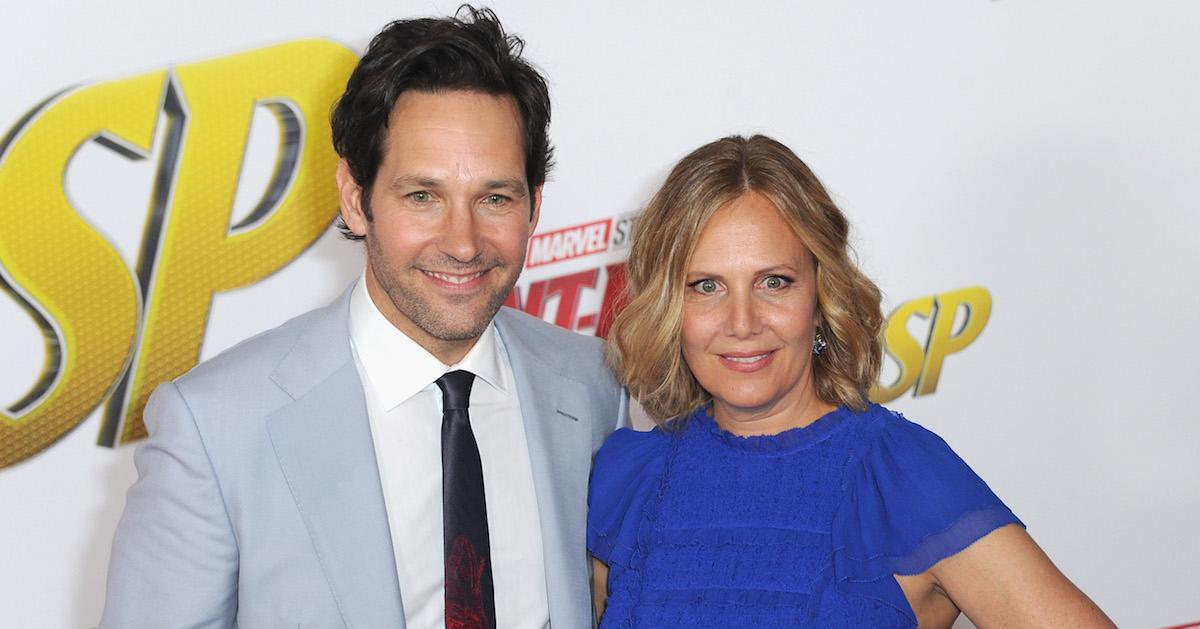 Article continues below advertisement
Who is Paul Rudd married to?
The love story between Paul and his wife, Julie Yaeger Rudd, is incredible. They crossed paths for the first time in 1995 when he needed an urgent favor. A series of unfortunate events (including getting mugged at gunpoint and getting into a car crash) pushed Paul nearly to his breaking point as he was about to land his leading role in the movie Clueless alongside Alicia Silverstone. According to Heavy, this is how their love story all began.
Julie was the young woman working at his publicist's office at the time, and she offered the favor of dropping his bags off at a good friend's apartment so that he could get to his Clueless audition in time. She totally saved the day for him, which is most likely why he invited her out on a lunch date. The rest was history!
They dated for a total of eight years before making it official with a wedding in 2003. They've been together for decades totally making it work. But, how many kids does Paul have?
Article continues below advertisement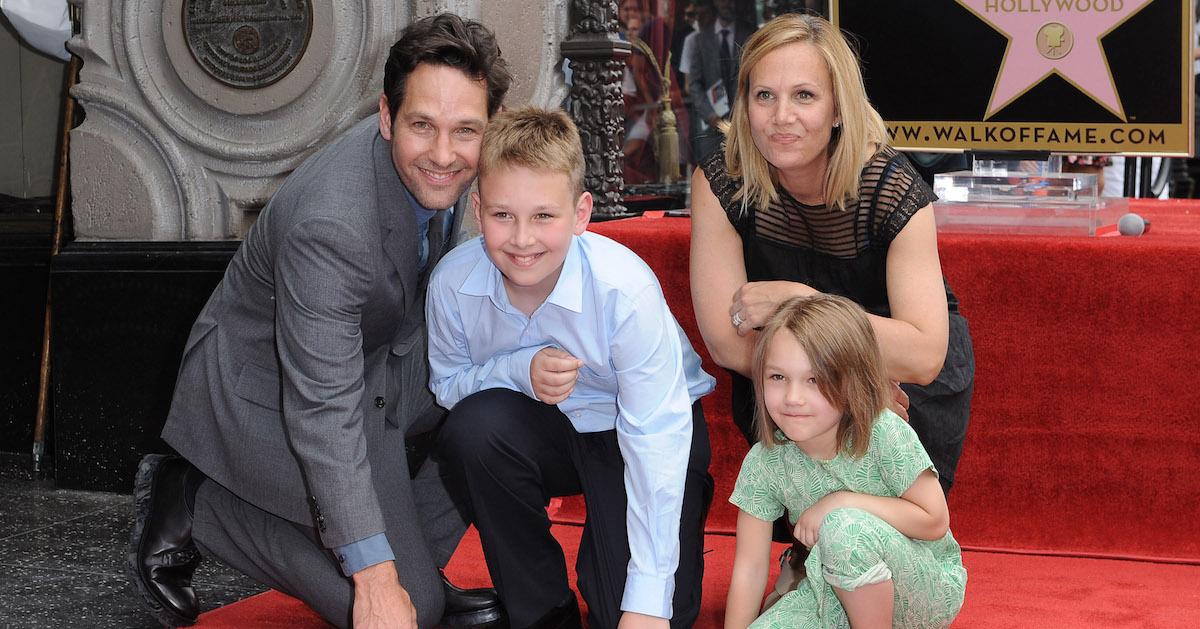 How many kids does Paul Rudd have?
Paul and Julie have two kids together. Along with their daughter, Darby Rudd (born in 2012), the couple has a teenage son named Jack Sullivan Rudd (born in 2006), who became a popular topic on TikTok after a video of him and his dad at the Super Bowl went viral.
The father-son duo has plenty of things in common, including their love for football — specifically the Kansas City Chiefs. When their chosen team made it to the 2020 Super Bowl, Jack and Paul went to the game to support them together.
Article continues below advertisement
Three years later, the Chiefs secured their spot at the Super Bowl yet again. Needless to say, Paul and Jack were front and center when their team took home the win. "I can't believe it. It was such a great game. Wow, it all just feels so overwhelming. Incredible," the Ant-Man actor said in a post-game interview with Fox Sports.
Article continues below advertisement
Then, we learned that Jack does a pretty good Paul Rudd impression as his voice sounds almost exactly like his dad's.
"I just wanted to thank Patrick Mahomes for existing, for putting in all the work, so we can all just enjoy his greatness every week," the 17-year-old social media star gushed. "I'm so lucky that I'm alive to watch this. I can't believe he's a real person, I don't know how to explain it."
The adorable clip went viral.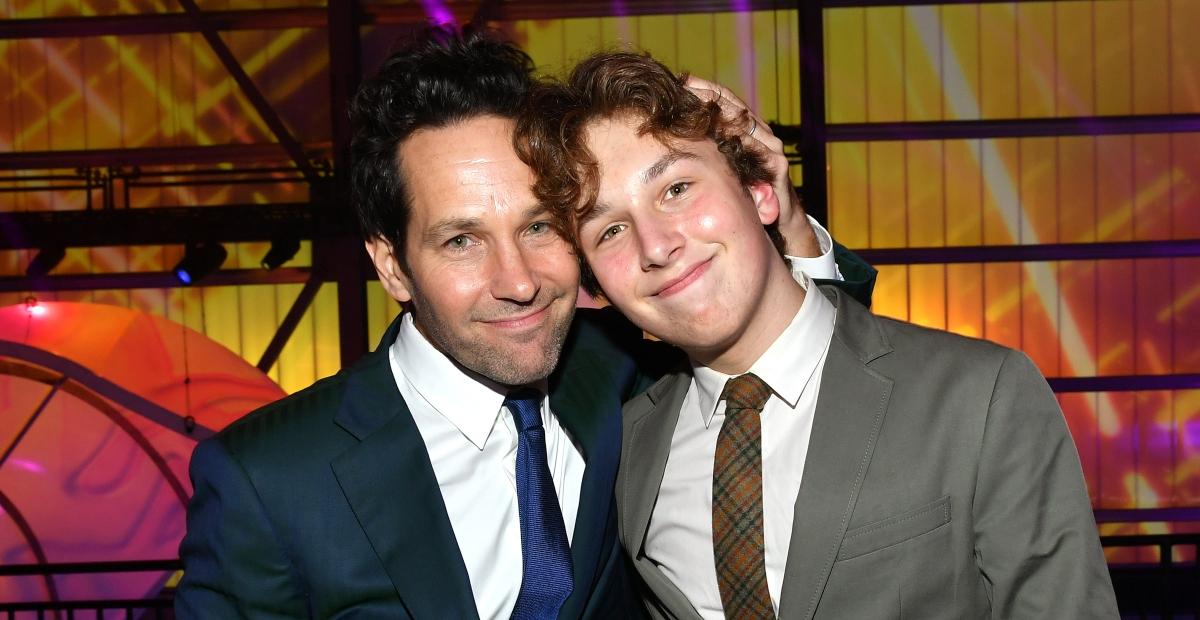 Paul previously said that no matter what role he takes on, being a dad is still the most important one.
Paul told Marie Claire in 2018, "I identify myself as a parent and a husband way more than somebody who rides around on the back of an ant." In other words, he knows he's heavily identified in the world for the Marvel character he plays, but he still relates to his real-world role as a family man above all else.
It seems Paul has a wonderful wife and amazing kids to support him through all of his successes.