Paul Rudd and Seth Rogen Are BFFs in New Lay's Commercial — Here Are Some of Their Best Films
Did you love Paul Rudd and Seth Rogen's hilarious new Lay's Super Bowl commercial? Continue the hilarity by binging these Paul and Seth movies.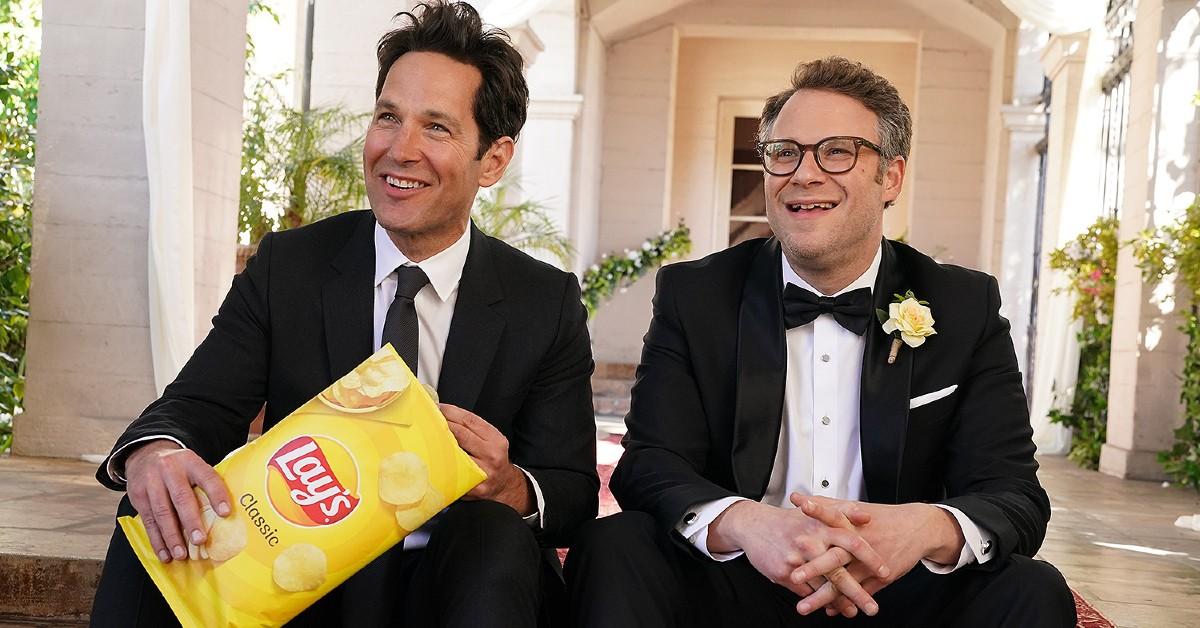 Like Martha Stewart and Snoop Dogg, and Diane Keaton and Justin Bieber, there are several celebrity friendships that just put a smile on our faces. While they're perhaps a bit unexpected, Paul Rudd (Ant-Man) and Seth Rogen (Neighbors) just make sense together. They're two hilarious peas in a pod! Paul and Seth's chemistry is unmatched, so it's no wonder they play themselves in an absolutely bonkers 2022 Lay's Super Bowl commercial.
Article continues below advertisement
The ad showcases the two eating from a bag of classic Lay's potato chips moments before Seth's wedding, reminiscing about their wild adventures. Lay's chips are part of each fond memory. From a road trip to getting kidnapped by a stalker to encountering ghosts in Seth's very first house, the BFFs recall eating Lay's chips during each milestone. The commercial has a brilliant ending, as viewers find out who Seth is marrying, but we won't spoil the surprise.
The wonderfully ridiculous commercial made us want to marathon the comedy duo's films. When these two get together for a project, your abs are practically guaranteed to ache from nonstop laughter. Here are the best Paul Rudd and Seth Rogen movies for when you're in desperate need of a belly laugh.
'Anchorman: The Legend of Ron Burgundy' (2004)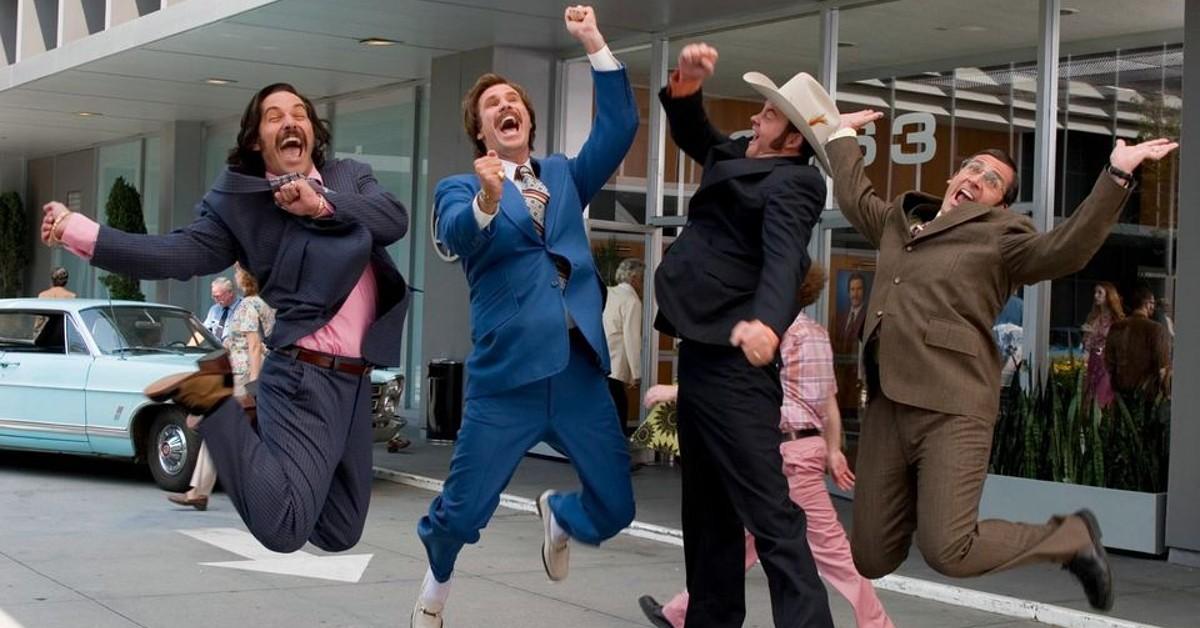 Oh, this one's a classic. From writer-director Adam McKay and co-writer Will Ferrel comes the absurd tale of cocky, incompetent, misogynistic news anchor Ron Burgundy (Will Ferrell), who is outshined when he invites female reporter Veronica Corningstone (Christina Applegate) into his San Diego newsroom in the 1970s. Paul Rudd plays arrogant field reporter Brian Fantana, while Seth Rogen plays a cameraman on the news team. The movie was obviously shot prior to Seth's superstardom.
Article continues below advertisement
'The 40-Year-Old Virgin' (2005)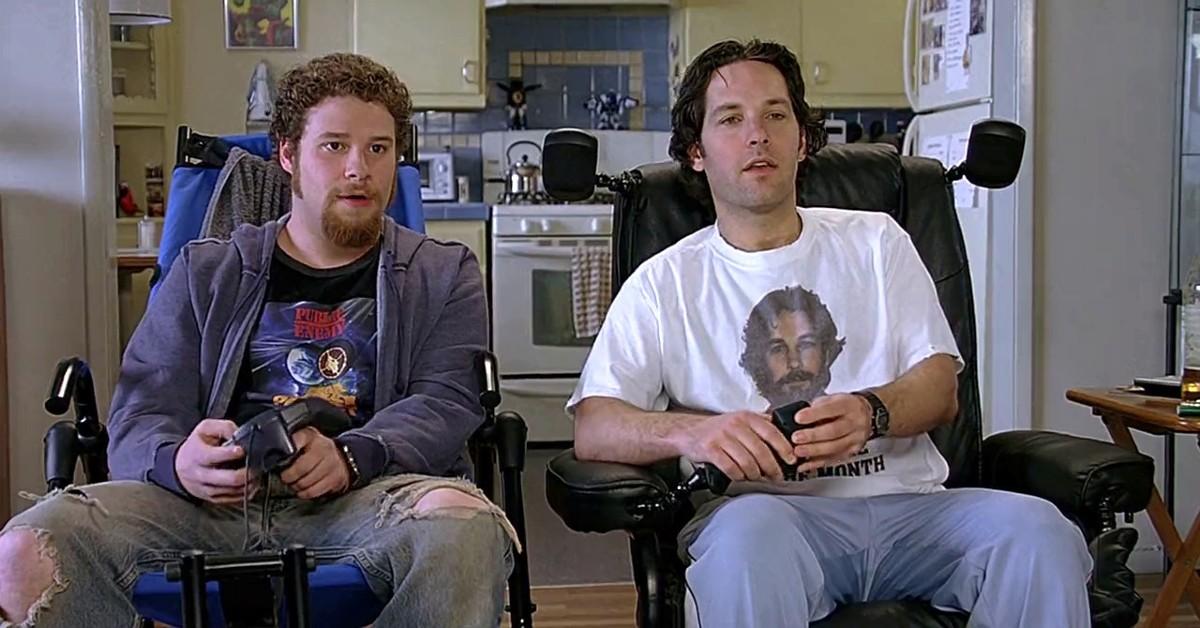 Judd Apatow's The 40-Year-Old Virgin proved that Steve Carell — who plays Andy Stitzer, a video game and action figure-obsessed single, middle-aged virgin — has leading man power. Awkward Andy spends most of his time working in an electronics megastore, that is until his co-workers and buddies, two of which are played by Paul Rudd and Seth Rogen, help him flirt with women in hopes of getting him laid for the very first time. The raunchy film was co-written by Steve and Judd.
Article continues below advertisement
'Knocked Up' (2007)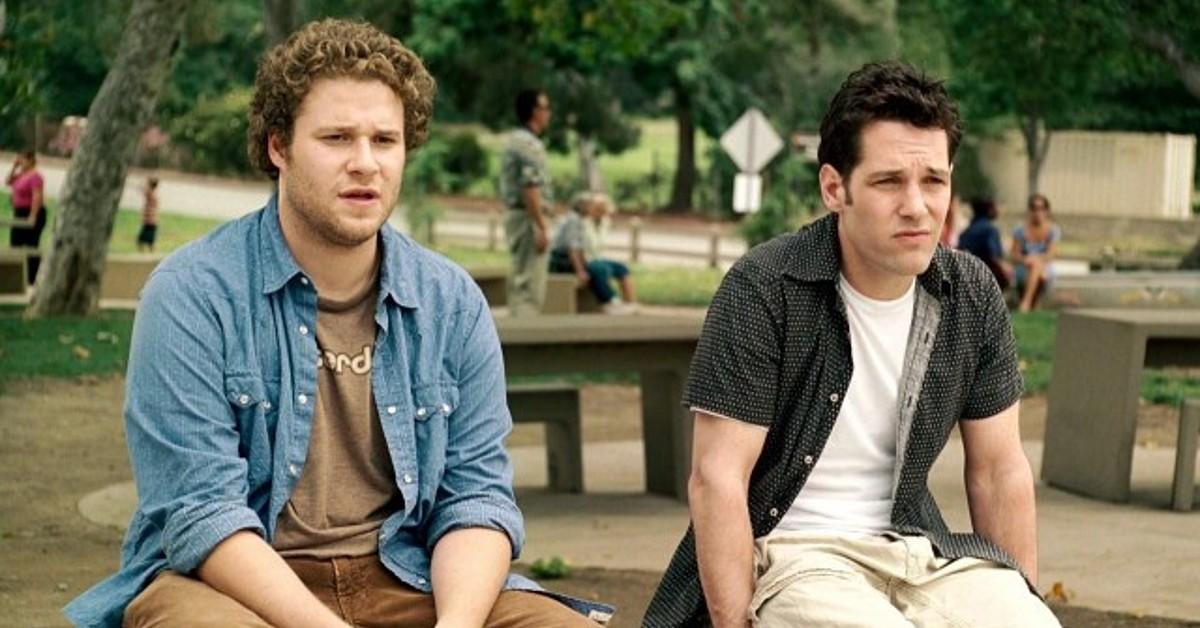 This time, Seth Rogen is the leading man, a role we now know he can absolutely nail. Knocked Up, another Judd Apatow film, follows up-and-coming journalist and anchor Alison Scott (Katherine Heigl), who is beyond stoked when she gets a promotion. When she goes out to a bar to celebrate with her sister, Debbie (Leslie Mann), she meets slacker and party animal Ben Stone (Seth Rogen).
Article continues below advertisement
After a night of dancing and drinking, the two have what was supposed to be a one-night stand. Instead, Alison winds up pregnant, and the two strangers are forced to get to know each other while they prepare for their unborn child. Paul Rudd plays Alison's matter-of-fact brother-in-law, Pete, in the touching rom-com.
Article continues below advertisement
'This Is the End' (2013)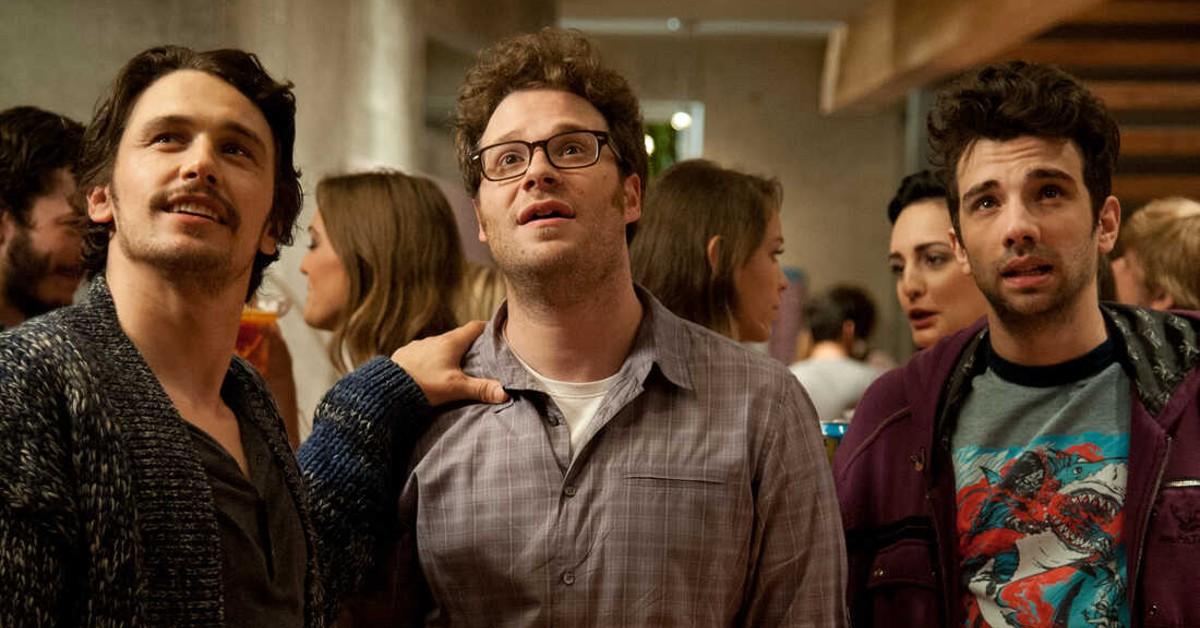 Unlike the other films listed, Seth Rogen and Evan Goldberg's masterpiece showcases some of the best comedic actors out there — including Jonah Hill, Jay Baruchel, and Danny McBride — playing heightened versions of themselves. We're also gifted with a disgusting, misogynistic version of Michael Cera hitting on Rihanna.
Article continues below advertisement
The hysterically ludicrous premise sees the celebs partying at James Franco's house (pre-cancellation), only to be disturbed by a sudden worldwide apocalypse. While Seth Rogen is a protagonist throughout the film, Paul Rudd sadly doesn't last very long, as he's literally sucked into the depths of Hell early on.
Article continues below advertisement
'Sausage Party' (2016)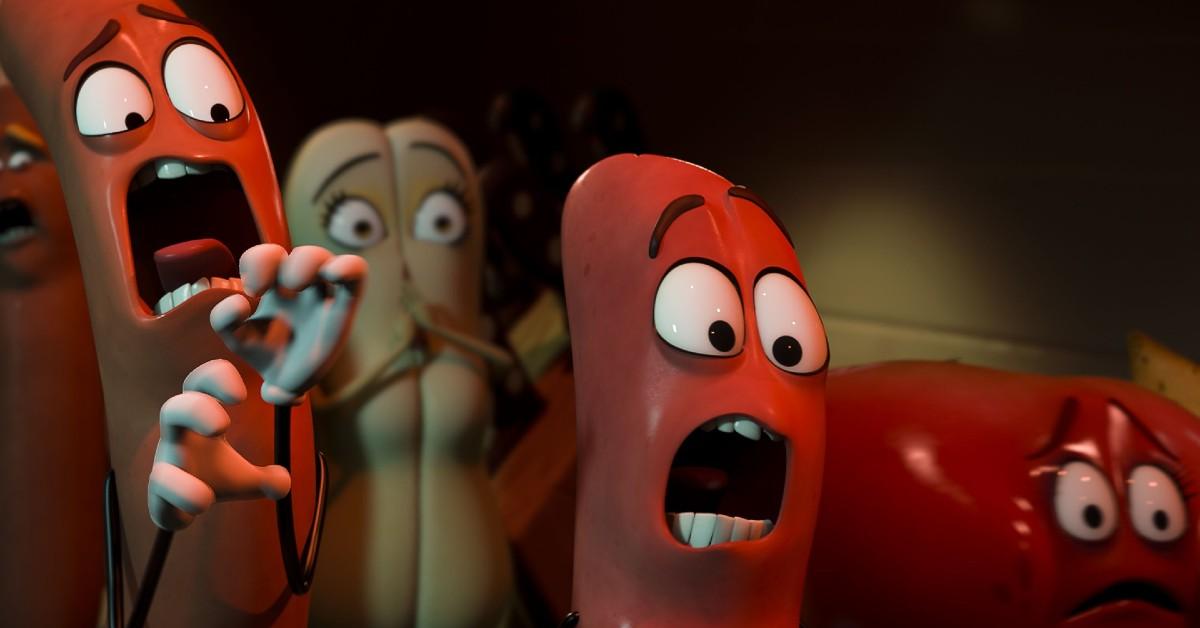 Written by Seth Rogen, Evan Goldberg, and Jonah Hill, and directed by Conrad Vernon and Greg Tiernan, Sausage Party made waves in 2016 for possessing a mind-boggling premise and earning surprisingly good reviews. The animated movie's protagonists are pieces of Shopwell's supermarket produce and processed snacks who anxiously wait on the shelves for an elated customer to bring them home.
Article continues below advertisement
But when a sausage named Frank (Seth Rogen) discovers what their terrifying fate really looks like — aka becoming a human's meal — the frightened foods hatch an escape plan. Paul Rudd plays a human stock boy, Darren, who's one of the film's antagonists. Just prepare yourself for the notorious food orgy scene.