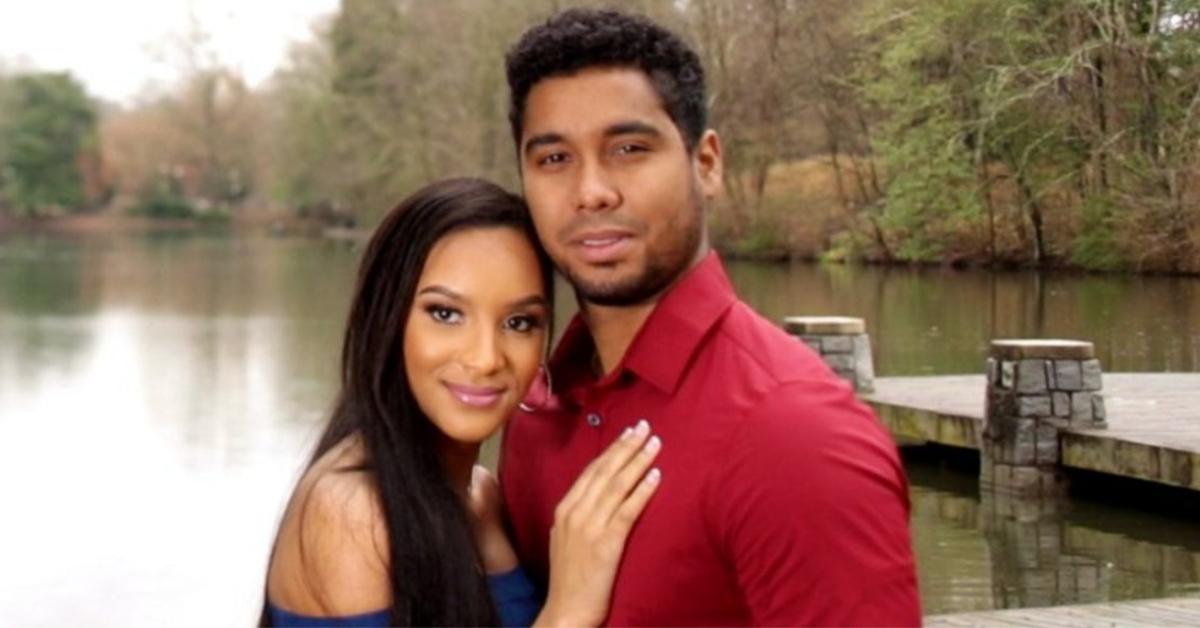 Pedro Jimeno and Chantel Everett Have Filed for Divorce — and a Mutual Restraining Order
Ever since Chantel Everett and Pedro Jimeno appeared on 90 Day Fiancé, fans of the show have been intrigued by their relationship. For starters, their whirlwind romance and the ongoing drama between their families add complicated layers to their marriage. So, it's no surprise that the pair were awarded with their own spinoff series, The Family Chantel.
Article continues below advertisement
The Family Chantel Season 4 is currently in full swing, and fans are learning even more about the couple. From Nicole and Alejandro's own relationship issues to Chantel and Pedro's marriage troubles, viewers have a lot to digest.
That said, fans have one question in mind: Are Chantel and Pedro still together? Here's the 4-1-1.
Article continues below advertisement
Are Pedro and Chantel still together after 'The Family Chantel' Season 4?
Chantel and Pedro had a rough ride after introducing their families to each other, and it looks like the drama heightened in Season 4. In the trailer for the new season of The Family Chantel , viewers see Chantel take issue with Pedro spending so much of his time with his new co-workers, who all appear to be women.
At one point in the trailer, Chantel even accuses Pedro of not loving her. That may be a stretch, though, and just a tad dramatic. But this marks the first time that Pedro is really branching out on his own and developing a social life outside of his relationship with Chantel.
With that said, it looks like Chantel and Pedro have officially called it quits on their marriage.
Article continues below advertisement
Chantel and Pedro have filed for divorce — including a mutual restraining order.
On May 27, 2022, Pedro filed for divorce from his wife of nearly five years, according to court documents per Us Weekly. (The date of separation is listed as April 27.) On the same day as the divorce filing, a mutual restraining order was filed.
Article continues below advertisement
Chantel later filed for divorce on July 7, according to ET Online. She accused Pedro of "cruel treatment," including "physical domestic violence, as well as mental pain." In the document, she noted "the marriage is irretrievably broken with no hope of reconciliation."
Article continues below advertisement
So far, neither Chantel nor Pedro have publicly commented on their split.
'The Family Chantel' viewers have called out the show for "fake drama."
Although The Family Chantel is in its fourth season and, by all accounts, a TLC success, viewers have called out the show on social media to accuse producers of fabricating the drama for the sake of ratings.
Article continues below advertisement
One user on Twitter wrote that they feel TLC ruined the 90 Day Fiancé franchise by giving Chantel and Pedro their own spinoff.
Another viewer (or former viewer) tweeted, "I know so much is obviously scripted these days but I feel like the drama on #thefamilychantel is 110% fake in a cheap attempt to keep viewers' interest but I'll tell you it ain't keeping mine."
Although Chantel and Pedro haven't addressed whether or not Season 4 is indeed fake or more scripted than past seasons, their marriage troubles are definitely real.
Watch The Family Chantel on Mondays at 8 p.m. EST on TLC.