After the Shocking 'Bachelorette' Finale, Fans Want to Know if Rachel and Aven Are Together
Are Rachel and Aven still together? The sales executive surprised 'The Bachelorette' lead during the finale, and the two left the show together.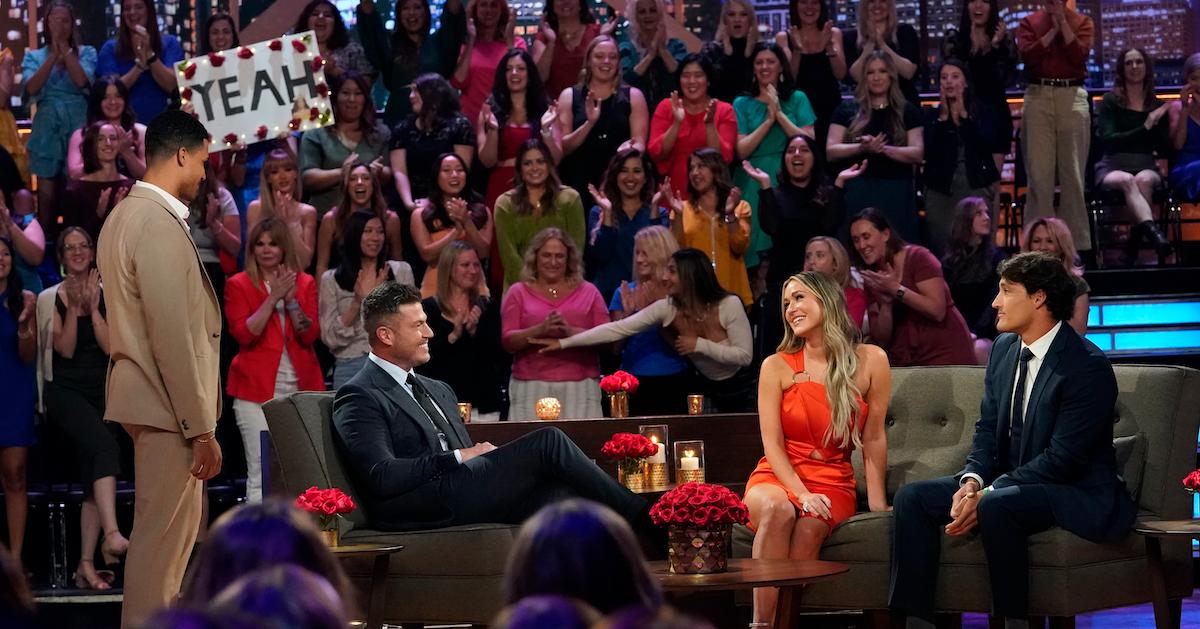 Spoiler Alert: This article contains spoilers for Season 19 of The Bachelorette.
As host Jesse Palmer had been teasing for several weeks, The Bachelorette Season 19 finale turned out to be one of the most dramatic and "emotional" episodes in the history of the show.
It turns out that having two leads in control did, in fact, lead to double the drama.
Article continues below advertisement
While Gabby Windey and Erich Schwer got engaged (and the two are still together), the other Season 19 lead, Rachel Recchia, didn't have as happy of an ending.
Though she accepted a proposal from Tino Franco in Mexico during the finale, Rachel decided to end her relationship with the general contractor after she found out that he kissed another woman post-filming.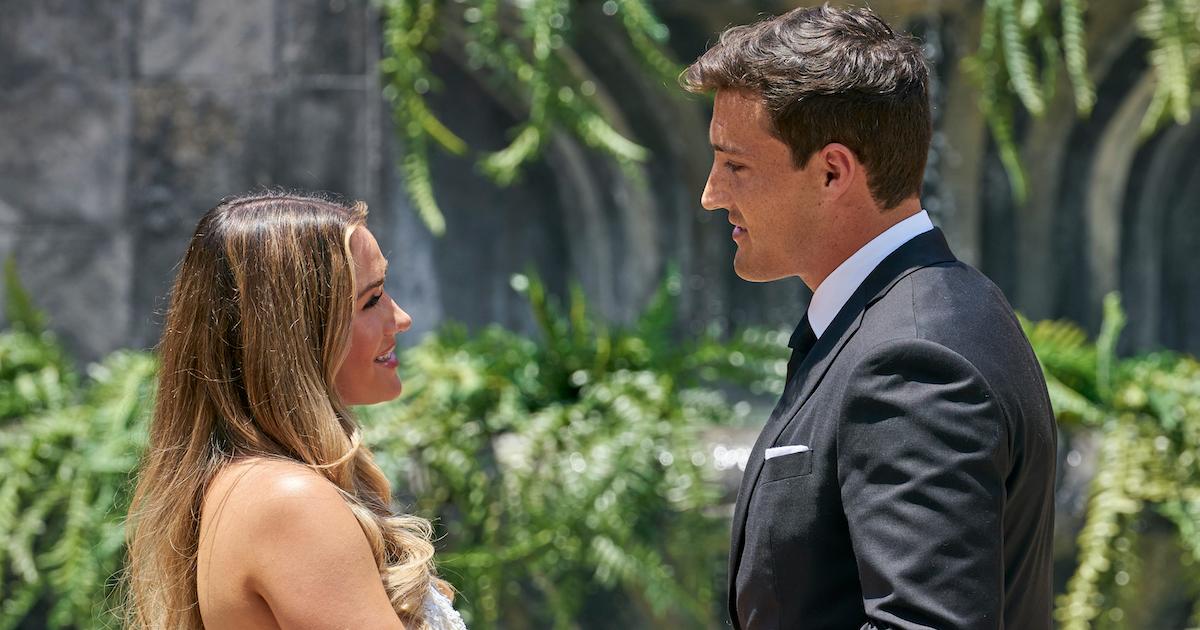 Article continues below advertisement
During the After the Final Rose special on Sept. 20, Rachel and Tino further discussed the end of their relationship, and it seemed like the pilot was going to conclude her journey as a single woman.
However, her other finalist, Aven Jones, soon showed up on stage and asked Rachel to "catch up." The fan favorite contestant had ended his own relationship with Rachel after he revealed that he wasn't ready to get engaged.
After Rachel agreed to leave with Aven, it didn't take long for fans to wonder about whether the two would be getting back together.
Now that Tino and Rachel have parted ways, is there a chance that the 26-year-old lead will give her romance with Aven another shot? Keep reading to find out how it all played out on the After the Final Rose special.
Article continues below advertisement
Rachel Recchia left 'The Bachelorette: After the Final Rose' stage with Aven Jones.
After Tino and Rachel discussed the demise of their relationship on the Sept. 20 After the Final Rose special, Jesse Palmer had one last surprise for the pilot.
"Before we move things forward, there is somebody here tonight that has demanded they get a chance to talk to you," Jesse said. "So, here he is."
Aven soon walked out from the backstage area, and both Rachel and Tino looked surprised, to say the least.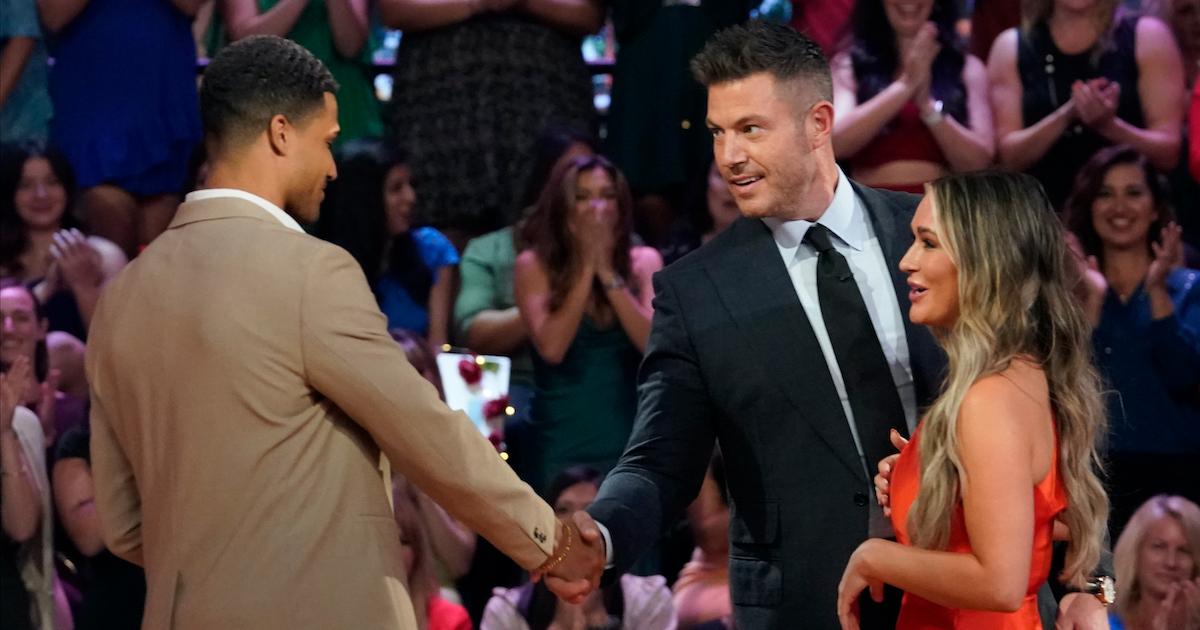 Article continues below advertisement
The second-place finisher soon addressed the pilot.
"I wanted to just come by and say this is tough, and you don't really deserve any of this, anything that has happened between any of us," he said. "I was just wondering if you, maybe, wanted to get out of here and catch up."
"I would love nothing more, actually," Rachel responded.
The lead and her finalist quickly left the stage (which also meant that Jesse and Tino were awkwardly left alone), and the cameras later showed the two talking in the hallway.
Are Rachel and Aven still together?
After Aven surprised Rachel on the After the Final Rose stage, fans, unsurprisingly, wanted to know if the exes had decided to give their relationship a second shot.
Since the special aired on live TV, there isn't much clarity about where things stand between Aven and Rachel now.
Article continues below advertisement
Neither Rachel nor Aven has publicly discussed the status of their relationship at this time, so it remains to be seen if the two will decide to remain friends, or if they will rekindle their connection from the show.
As fans will remember, Rachel sent Aven home ahead of the finale because he expressed doubts about getting engaged on the show. Though he was certain that he wanted to leave Mexico in a committed relationship with Rachel, he wanted them to explore dating before taking the next step of getting engaged.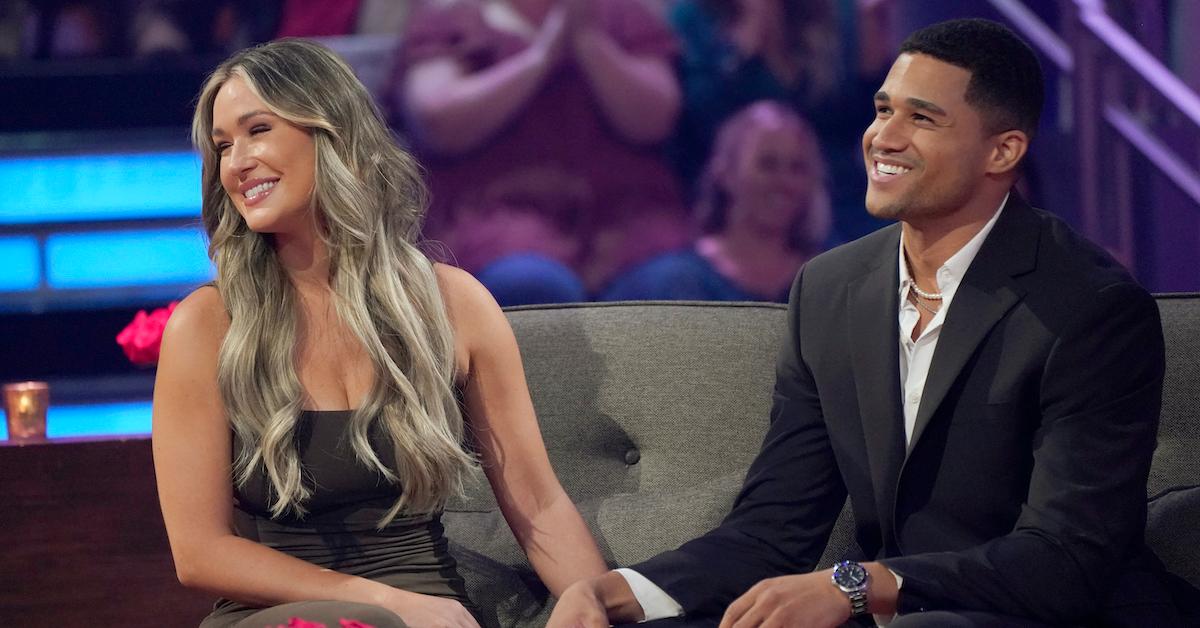 Now that Rachel's engagement to Tino is over (and it doesn't seem like a reconciliation will be in the cards), the pilot may be more aligned with Aven's perspective.
Until Rachel or Aven sounds off on their post-finale relationship status, you can get ready to watch Bachelor in Paradise Season 8. The spin-off series will debut on ABC on Sept. 27 at 8 p.m. ET.