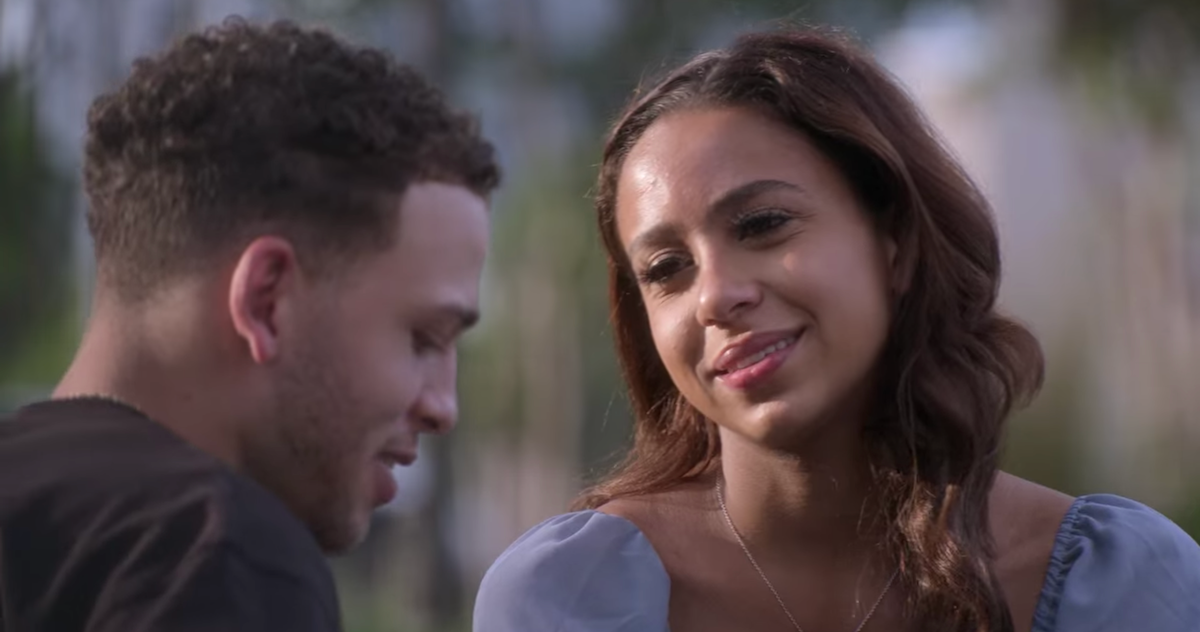 Are Rae and Jake Still Together After 'The Ultimatum: Marry or Move on'?
Spoiler Alert: This article contains significant spoilers for The Ultimatum: Marry or Move On Season 1 finale and reunion.
Following an intense eight-week experiment — which included two trial marriages — the cast members featured on The Ultimatum: Marry or Move On officially wrapped up the debut season with a finale and a reunion special on April 13.
Several of the original pairs chose to continue their relationships outside of the show, while one star, Jake Cunningham, ended his original romance in order to pursue his "trial wife."
Article continues below advertisement
In the Season 1 finale, Jake ended his long-term relationship with April Marie Melohn in favor or giving his connection with Rae (who had already broken up with her original partner, Zay Wilson, in the eighth episode) a go.
The military vet offered Rae a plane ticket to go anywhere in the world, leading fans to wonder if the two stayed together after the show.
During the reunion special, which debuted on Netflix on April 13, Jake and Rae offered a surprising update regarding their relationship now.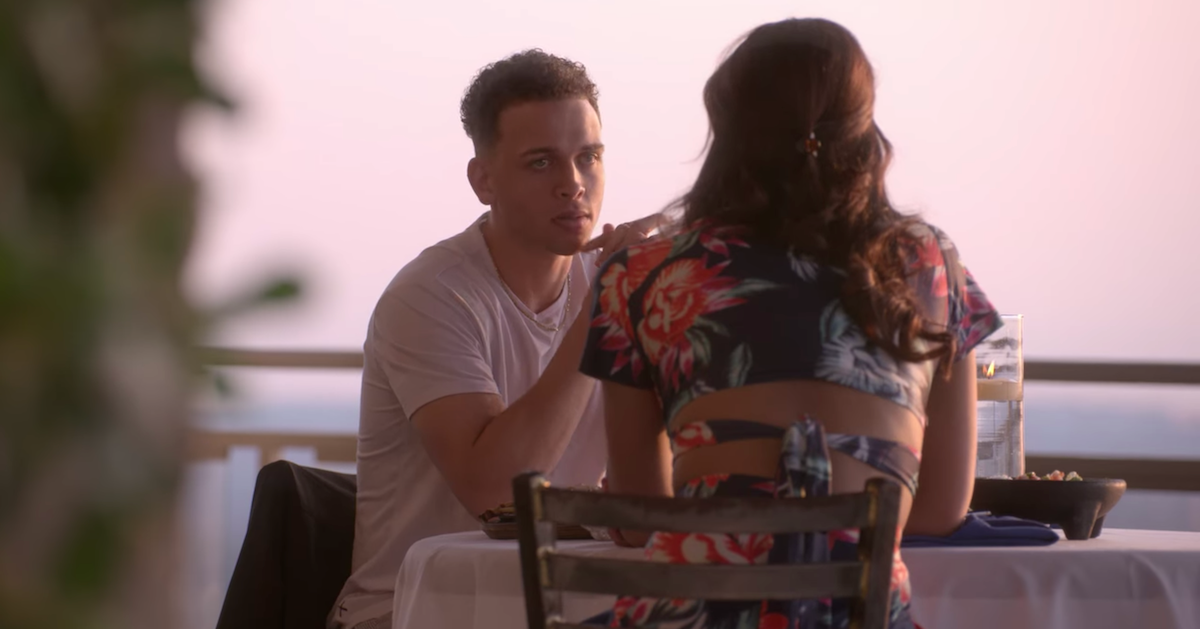 Article continues below advertisement
Are Rae and Jake still together after filming 'The Ultimatum: Marry or Move On'?
During the finale, Jake didn't get down on one knee, but he did offer Rae a different sort of commitment: travel plans.
"You deserve the world. You deserve everything. Hopefully, one day, I can give that to you. I'm going to propose something to you," Jake told Rae in the ninth episode. "Two tickets. Anywhere in the world. Me and you, just living life."
On the reunion, co-host Nick Lachey asked where the two ended up going for their trip. Rae said that the trip never happened.
"We actually did not go on a trip," Rae said. "I think that we kind of came to a consensus that everybody needed more time to heal. And, I felt like it was really insensitive to kind of be like, 'OK, bye. F--k y'all. We're just going to go get on a plane and go somewhere.' So, we decided not to go on the trip."
Article continues below advertisement
Rae and Jake also shared that they are not together romantically now.
After Rae revealed the latest about the trip and her connection with Jake, she had another jaw-dropping update to share: she gave her relationship with Zay another go after filming wrapped.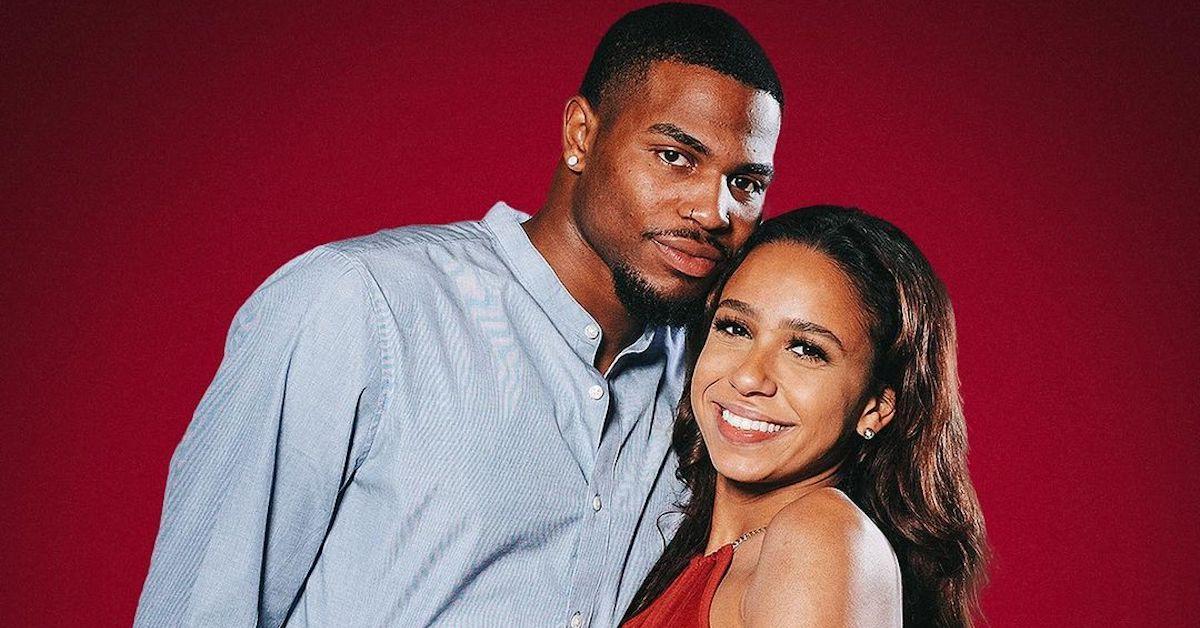 Article continues below advertisement
"Zay and I did kind of try to fix things and, ultimately, that didn't work out. But, we did, you know, give it a shot," Rae said. "I tried to be more expressive with him, and I actually feel like he became a better communicator after the show"
Though Rae wasn't able to make things work with either Zay or Jake, there is someone special in her life now.
Rae revealed that she is dating a woman after her time on the show.
While Jake and Zay are now navigating single life for the first time in a few years, Rae has embarked on another romance with someone from outside of the show.
Rae confirmed that she is now dating a woman, and that they have been involved since around the time when she officially broke up with Zay.
Article continues below advertisement
"Since Zay and I split up, I've been with one person," Rae shared. "She's amazing, and I had a really good connection with her. But, we kind of kept it casual. I'm kind of figuring out myself and my sexuality, because I was very uncomfortable with being bi for a very long time. Since Zay and I have been done, I've just been with one girl, and that's kind of been great, honestly."
Rae did not share any other major details about her new relationship during the reunion.
Season 1 of The Ultimatum: Marry or Move On is available to stream on Netflix now.