Are Rodney and Desiry Headed for Splitsville? All the 'Marrying Millions' Tea
Fans of the reality television show 'Marrying Millions' want to know if controversial couple Rodney and Desiry are still together a year later.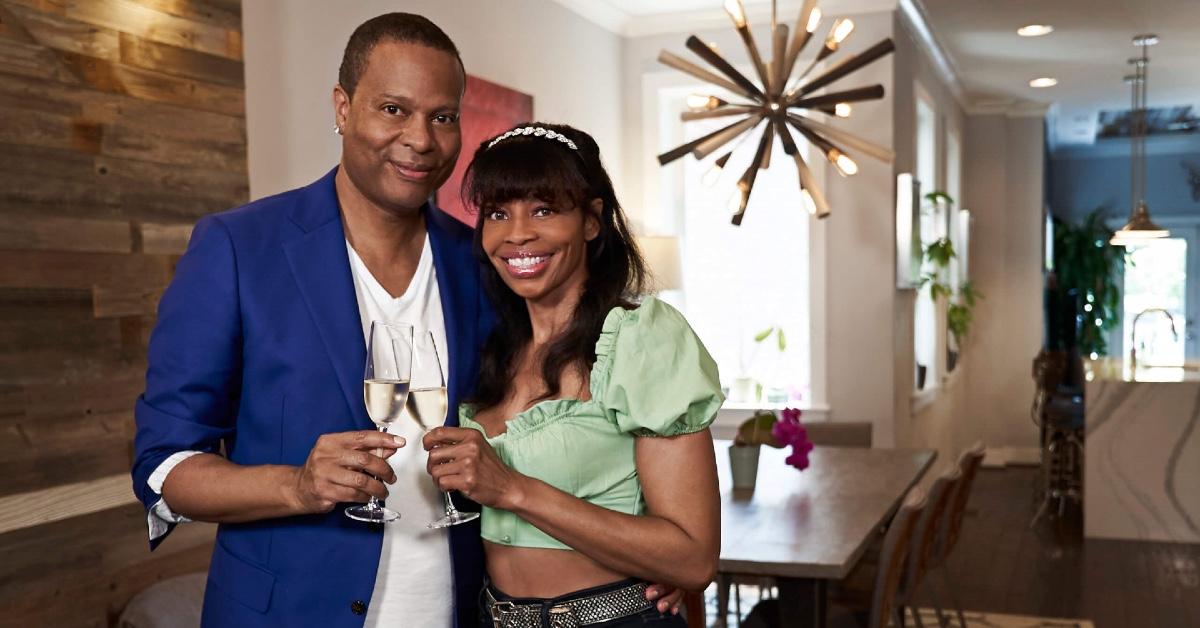 While Season 2 of Marrying Millions has just picked back up, fans already have questions about where its stars have left things in their relationships. That being said, one of the most controversial couples, Rodney and Desiry, have been pretty quiet, so fans want to know: are they still together?
Article continues below advertisement
Rodney and Desiry seem like a dream couple, but 'Marrying Millions' fans have other theories.
Rodney and Desiry have a seemingly idyllic matchup. Rodney is the CEO of a multimillion-dollar wine company known as Edelheiss Wine, and Desiry works for a nonprofit that aids injured veterans and their families. They both possess very strong moral values and are dedicated to proving that they are worthy of one another. Rodney even pays Desiry's bills!
Article continues below advertisement
That being said, one of the biggest worries fans have about their relationship is the fact that they are primarily a long-distance couple. Desiry is from Los Angeles, while Rodney is located primarily on the east coast. That's not only a long plane flight, but at least a few hours time difference to factor into a relationship! They've kept their flame alive with FaceTime and periodic visits, but now, Rodney wants Desiry to make the jump to the east coast.
Desiry has also held her ground about getting physical with Rodney before marriage, which is a totally reasonable request. However, fans have also been wondering if this will cause more trouble for their relationship in the future, as they've already had a few discussions regarding intimacy before the wedding bells ring.
Article continues below advertisement
But the biggest concern fans have is that Rodney could potentially be gay, theorized primarily due to his reluctance to talk about his two-year relationship with his friends and family. In a new relationship, this might be OK for figuring things out, but after two years, it's more than a little suspicious.
Article continues below advertisement
So, are Rodney and Desiry still together?
As of right now, it seems like they are still together, but trouble has continued to brew in paradise. Previously on Marrying Millions, Rodney has been confirmed to have cheated on Desiry (yikes!) but now it looks like the identity of the person he cheated with might be revealed. Fans and cast members alike think that Patrice could be the woman Rodney cheated with.
Article continues below advertisement
Patrice Ellis is Rodney's childhood friend who has shown up seemingly out of the blue. She's spent a lot of time with him and is clearly someone he knows well, but fans are heavily divided on whether or not she's the mystery woman. Some strongly believe Rodney is just not into women in general, while others are more concerned about Desiry getting hurt again.
Fans will just have to wait and find out more in the upcoming episodes of Marrying Millions. Perhaps we'll finally learn who Rodney cheated with... and why! Catch new episodes of Marrying Millions on Wednesdays at 10 p.m. on Lifetime, or catch up on all the drama on Lifetime.com, Hulu, or Discovery+.