Fans Will See Rue Bennett and Jules Vaughn Reunite in Season 2 of 'Euphoria' (SPOILERS)
Rue and Jules' relationship is in flux on 'Euphoria' when the show returns for Season 2. Are the two back together or are they still broken up?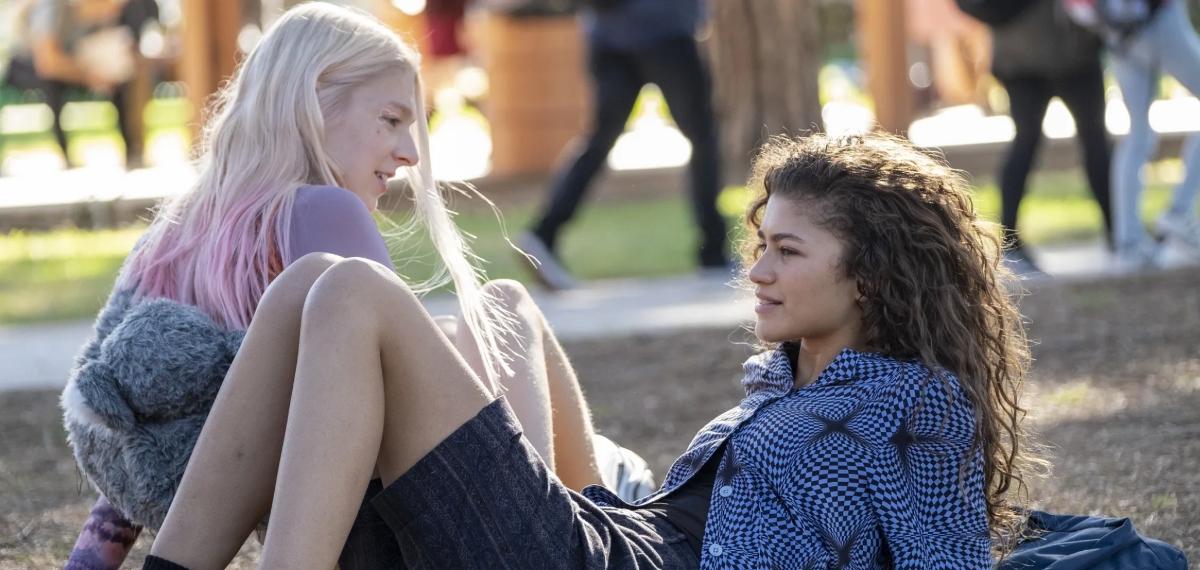 Spoiler Alert: This article contains spoilers for Season 2 of Euphoria.
COVID-19 threw a major wrench in the production plans for Season 2 of HBO's hit drama Euphoria. Now, the series is back after more than two years since the first season's buzzy finale, and fans can tune into the ever-evolving relationship of Rue Bennett (Zendaya) and Jules Vaughn (Hunter Schafer). In Season 1, the two teens met at a party and became inseparable. It wasn't long before they realized how special they were together and explored the possibility of being more than just friends.
Article continues below advertisement
Rue's addiction and anxiety appeared to be at bay with the presence of Jules, and even her outlook on life seemed to be more optimistic. However, for Jules, who hadn't dealt with her own psychological issues, was too much on her that she was the reason for Rue's sobriety. Throughout Season 1, there were many cracks in the pair's relationship, even though it was evident just how much love and support they shared.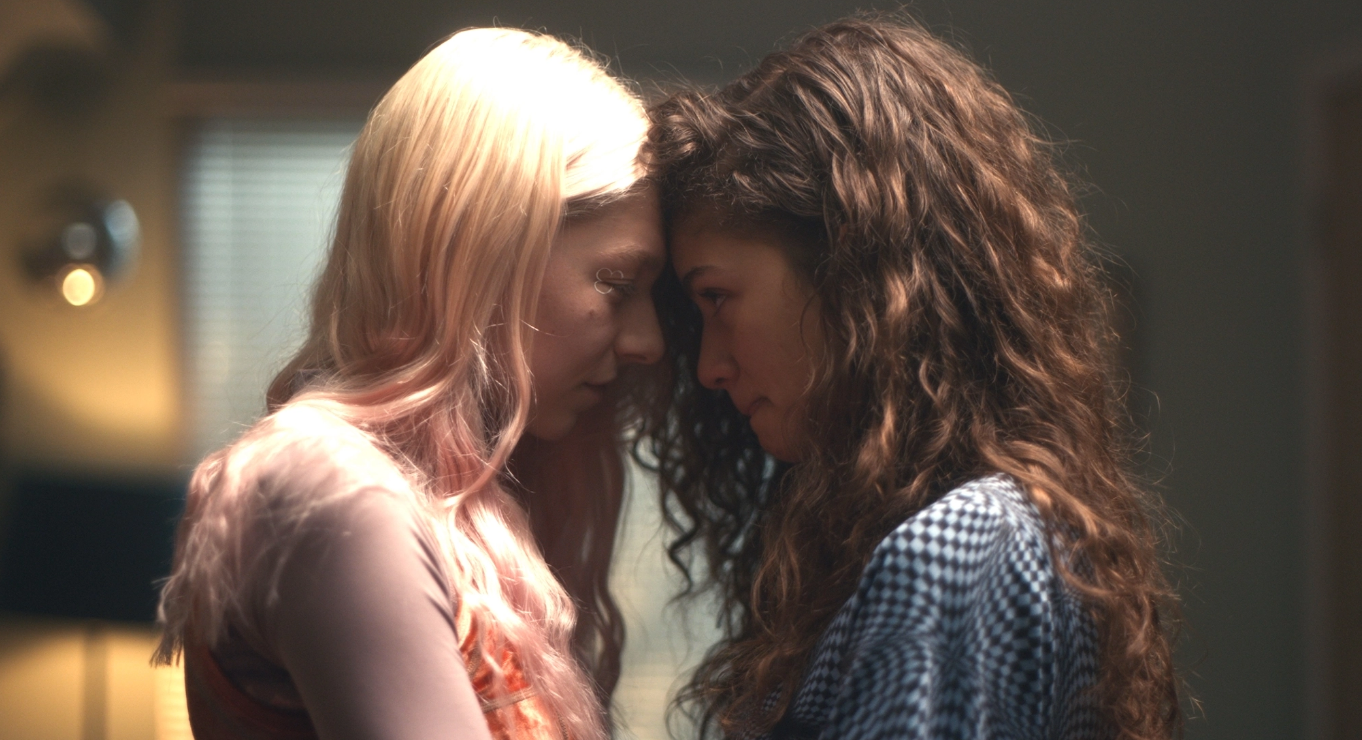 Article continues below advertisement
Unfortunately, their relationship ended in a dramatic separation in the Season 1 finale. Rue, who was clearly not ready to jump back into something with Jules, accepted her apology while fighting back tears, then simply wished her a merry Christmas before leaving her house. Fans have been dying to know if the two would rekindle what they had, and luckily, we have the answers. Keep reading to find out if Rue and Jules are back together in Euphoria.
Are Rue Bennett and Jules Vaughn back together in Season 2 of 'Euphoria'?
In the Season 2 premiere of Euphoria, Rue and Jules end up at the same New Year's party. While Rue is doing her best to hide from her friend, Jules spends most of her time searching for Rue. Rue eventually addresses Jules as her former girlfriend and immediately realizes that she should have communicated her romantic feelings. After all the turmoil of Season 1, the pair ultimately make amends and share a kiss so dreamy that it easily looked like one of the show's many fantasy sequences.
Article continues below advertisement
Although it may seem like everything is good again between "Rules," this doesn't mean that they will be getting a happily-ever-after. In a recent interview with Decider, Zendaya and Hunter teased that, even though they shared a tender moment, fans shouldn't be too thrilled by their reunion.
"I feel like the joy that is brought from Rue and Jules officially being together ... will be fleeting," Zendaya shared. "Because you will very quickly remember the moments leading up to that. ... It's unfortunate that Rue only feels that she can truly be herself; she can truly express how she feels when she's high. I think that's something that, although maybe Jules doesn't know, I'm sure she can feel that."
Hunter agreed with her co-star saying, "I think they are entering this new stage in their relationship and hitting all of these really exciting points that kind of happen after that. But none of that is really untainted by the same issues that they have been wrestling with since Season 1. So, it's hard to be whole-heartedly, you know, supporting them as a unit."
Do you think Rue and Jules will make it in the end? The roller-coaster relationship is sure to be exciting to watch as Season 2 unfolds. Don't miss new episodes of Euphoria when they air on Sundays at 9 p.m. EST on HBO and HBO Max.